The National Museum of African American History and Culture's newest exhibit, Watching Oprah: The Oprah Winfrey Show and American Culture, starts with historical events and African-American figures who shaped Winfrey's values, like a pennant from the 1963 March on Washington and a quote from Maya Angelou. It moves on to the Oprah Winfrey Show, with audience seats taken from HARPO Studios and a book from her stylist that documented every single outfit worn by Winfrey in the show's 25-year history.
Curators Rhea Combs and Kathleen Kendrick were even able to score an exclusive donation of Oprah's black velvet Versace gown she wore this past January to accept her Cecil B. DeMille Award at the Golden Globes–the first one awarded to a black woman. (The award and Sofia Webster pumps are there too.)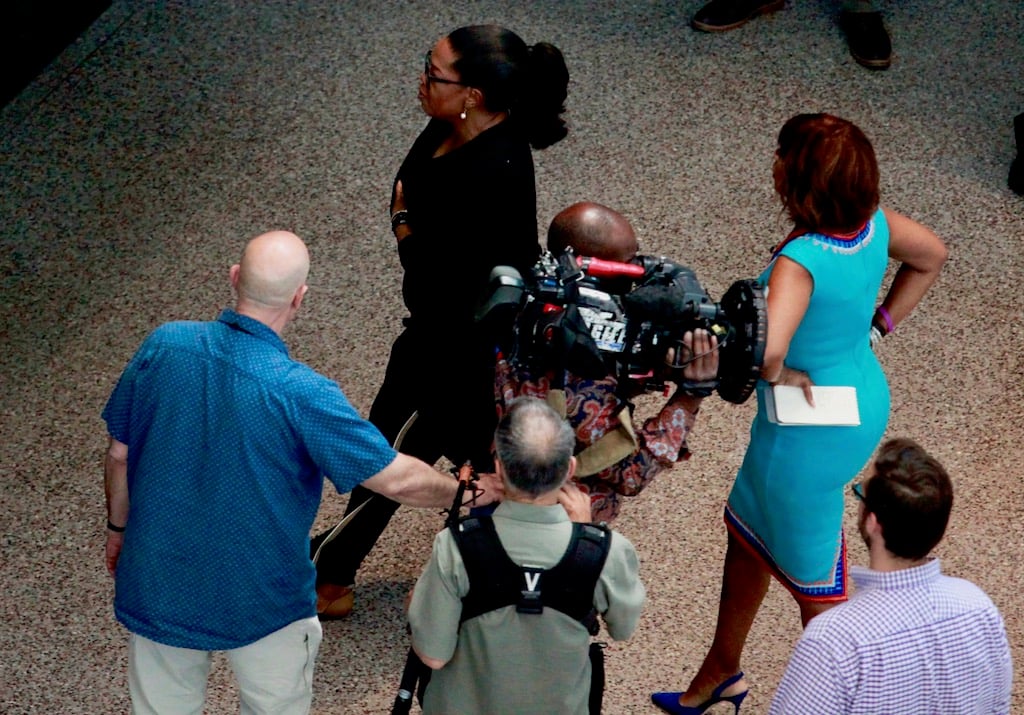 Combs, who along with Kendrick worked on the exhibit for 18 months, spoke with Washingtonian about her experience with the project and meeting Oprah.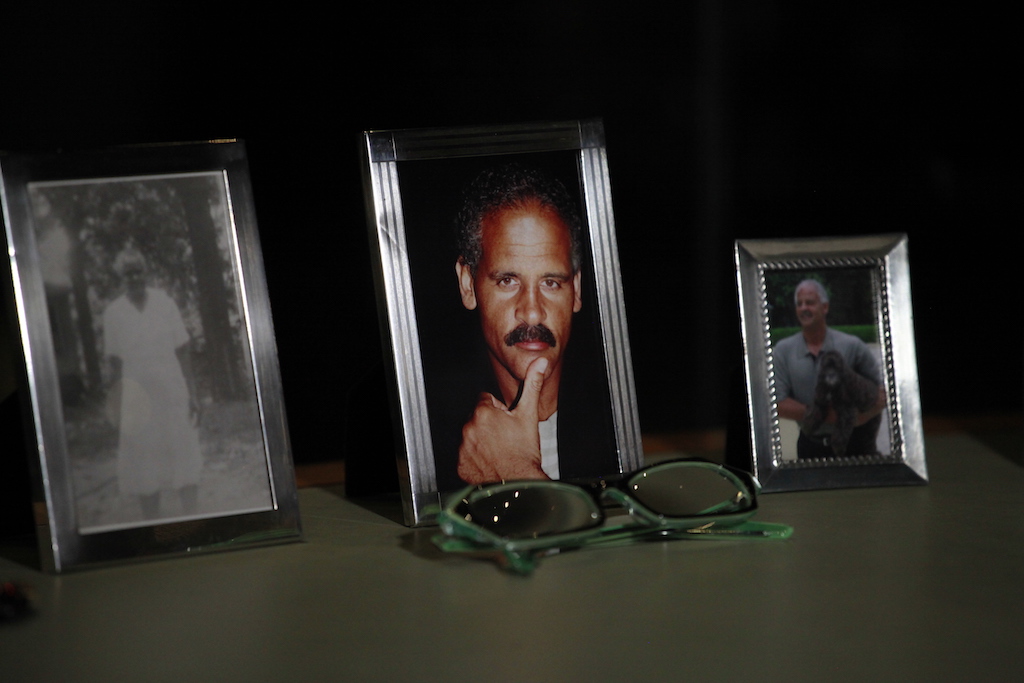 Did you grow up as a fan of Oprah?
You know it's interesting. I grew up in Detroit and also spent time in Chicago, and so this was a moment where I would always know about her and even had early desires of wanting to be in broadcast and reporting, and so she has always been a point of inspiration. I was not really one who followed her every word, or chose something based upon her recommendation, but I knew that she existed. So it was in that respect that she's always been around.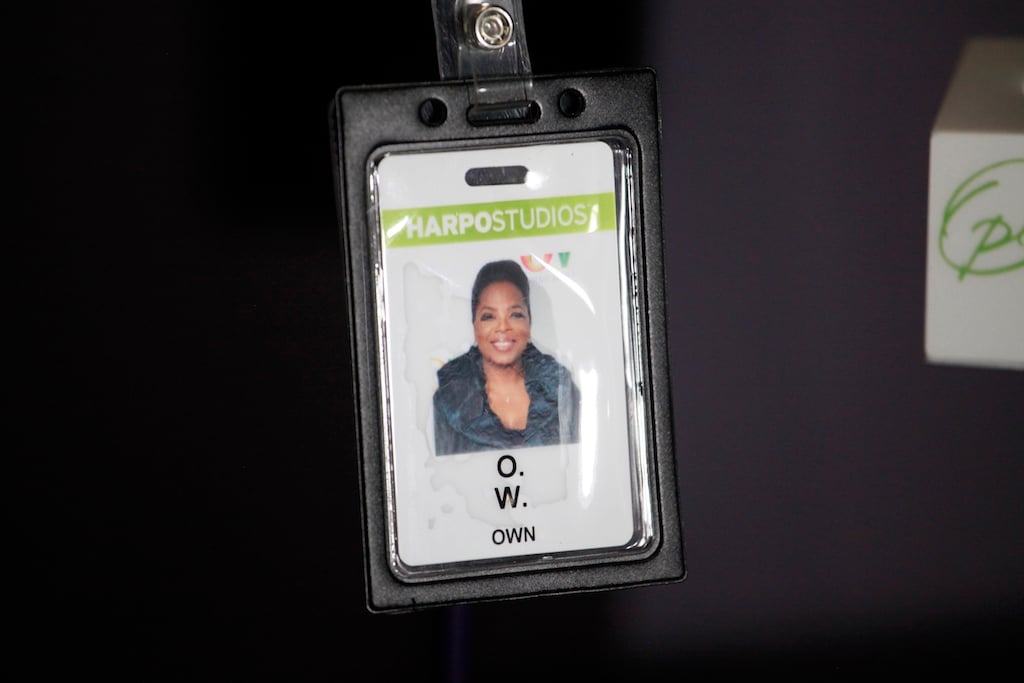 Going into this project, with your previous knowledge of her, did you have anything that you knew you had to include?
Well, once I learned we didn't have enough room for a car, I think I was kind of open to learning more about her in a variety of different ways. That helped me to figure out what would be a key thing to have.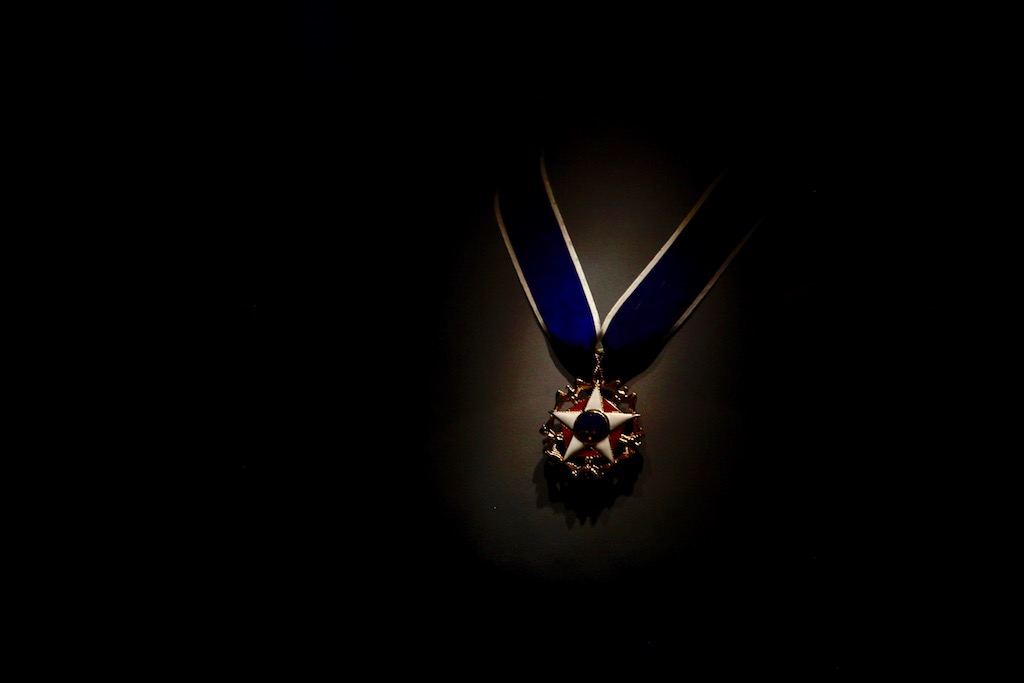 What's something new you learned?
Looking at her early life was really new to me. When we met with her, sort of on TV, she was more fully formed if you will. So it was really learning about her life journey that was new for me. Learning about her time in Mississippi and starting to recite things at 3 years old, that was new information. And she's always been rooted in African American history and culture, but I remember there were so many critiques around her potentially not doing enough, and just realizing that she's been involved in this work of social justice and education, even public oration, since she was a little kid.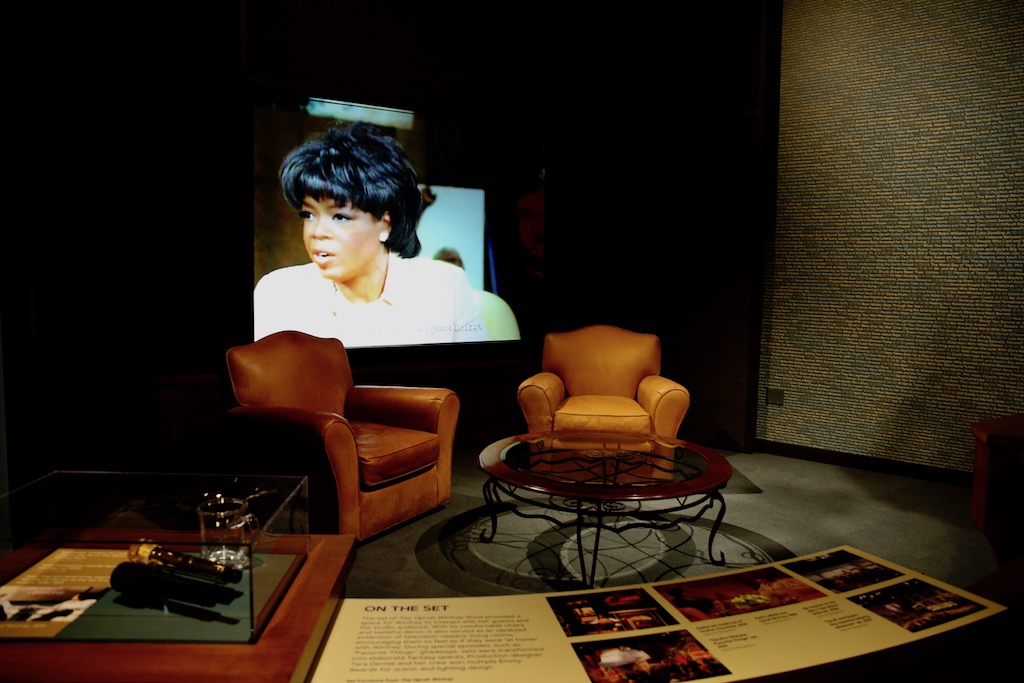 I feel like there's always that pressure on African-American figures to "do more."
Exactly, yes. And so really learning her early life was probably the most enlightening.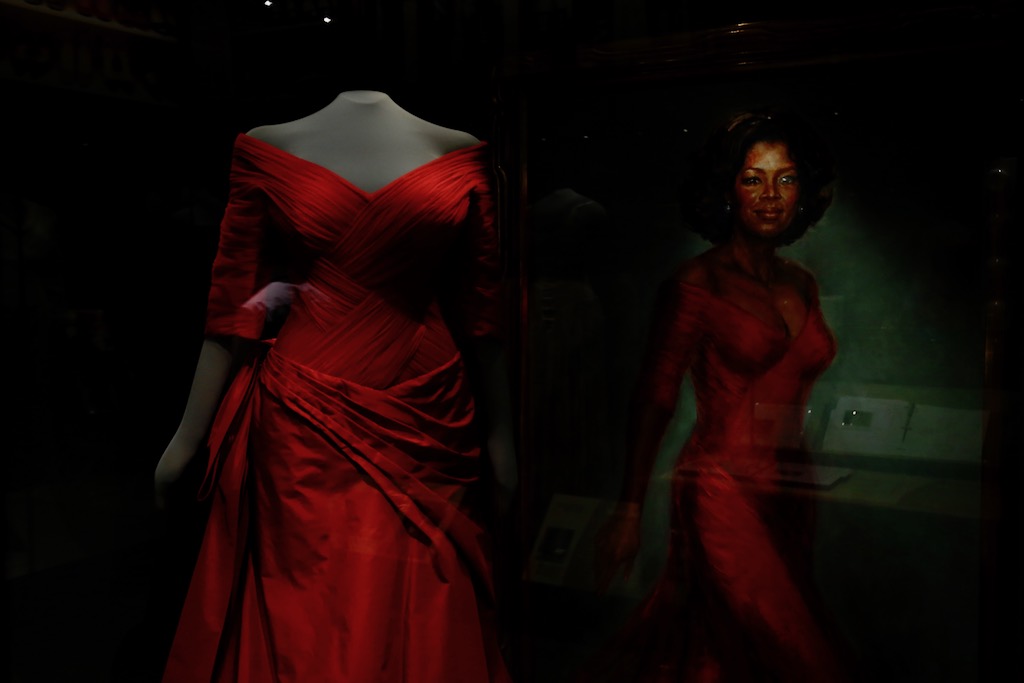 Is there anything here that you're particularly excited to have gotten? (The suit from the "You Get a Car!' episode for example.)
That was amazing! Honestly, something that I'd heard about but hadn't seen were the Gordon Parks photographs from the set of Color Purple. Those photographs are gorgeous. With Gordon Parks as an African-American photographer and early filmmaker and then sort of know her trajectory in that world as well–not in photography but at least in film–and being a producer of sorts was one that was a surprise, and being able to have that is really special.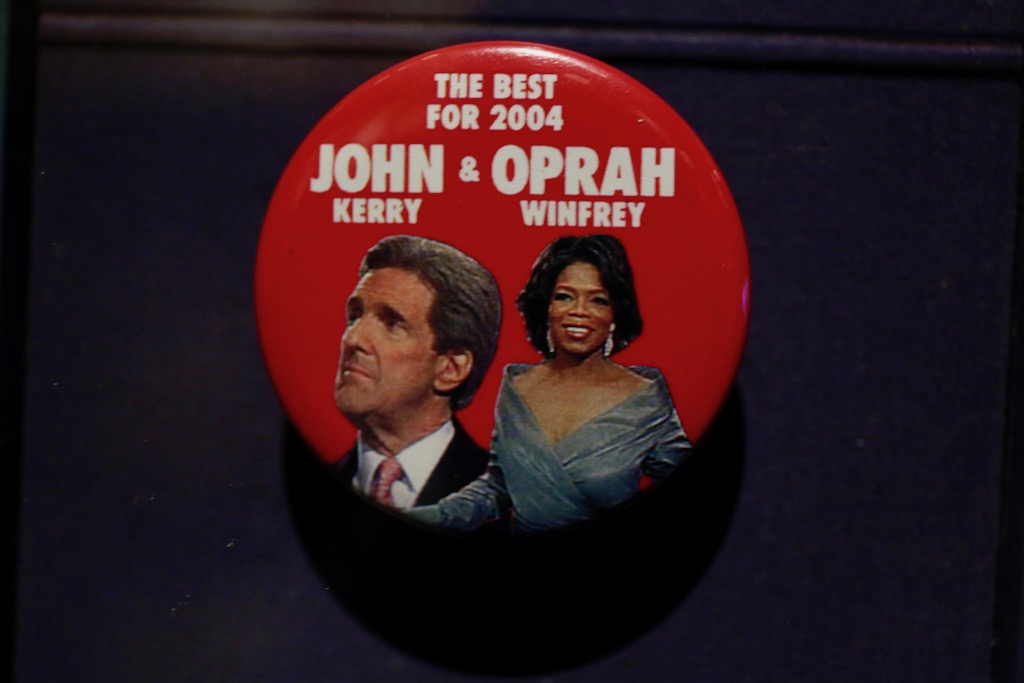 How is she in person?
She's delightful. Truly unassuming and someone who is very approachable.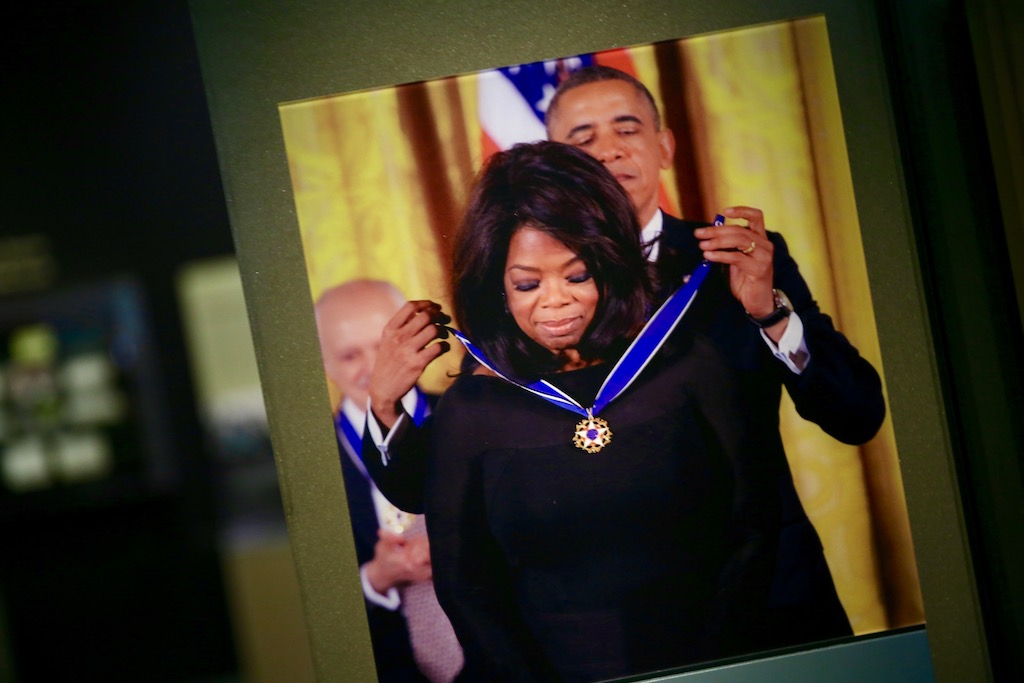 The museum made it clear that this was the Smithsonian's project and says Oprah had "very little role in shaping content." Before Wednesday's press preview, she hadn't even seen the exhibit yet. Does that create added pressure?
Actually, it worked out because we were really able to be creative, and develop and conceptualize the show as we felt was appropriate and necessary for this museum. So in that respect you don't have the pressure of pleasing this person. You're pleasing yourself and focusing on the mission of the museum. And it helps to really contextualize and make sure that we are staying true to ourselves and the research and the work that we put into this.