First impressions of three new bakeries.
1202 S. Joyce St., Arlington; 703-567-6698
This four-month-old cafe, set in a glass cube in Pentagon City, looks like the sort of place where you might grab a quick cup of coffee and a standard-issue pastry. But its offerings go way beyond that. Among the chalkboard lunch specials is a turkey sandwich featuring not only a house-made croissant but also breast meat brined and cherrywood-smoked in-house (not to mention a tasty onion jam). A slate of "super waffles" are baked to order—thick, fluffy squares loaded with extras (my favorite: kielbasa and egg). Then there are the breads, which are excellent, whether the mahogany-crusted "CRPC," dotted with pecans, currants, and raisins, or the "M bread," an airy, slightly sour creation baked in a giant loaf and sold by the inch. How do they pull all this off in such a tiny space? They don't exactly—owner Markos Panas has been running a bigger bakery in Alexandria for almost five years (and selling his wares at area farmers markets). These breads deserve to have satellites all over town. Inexpensive.
391 Morse St., NE; 202-544-2429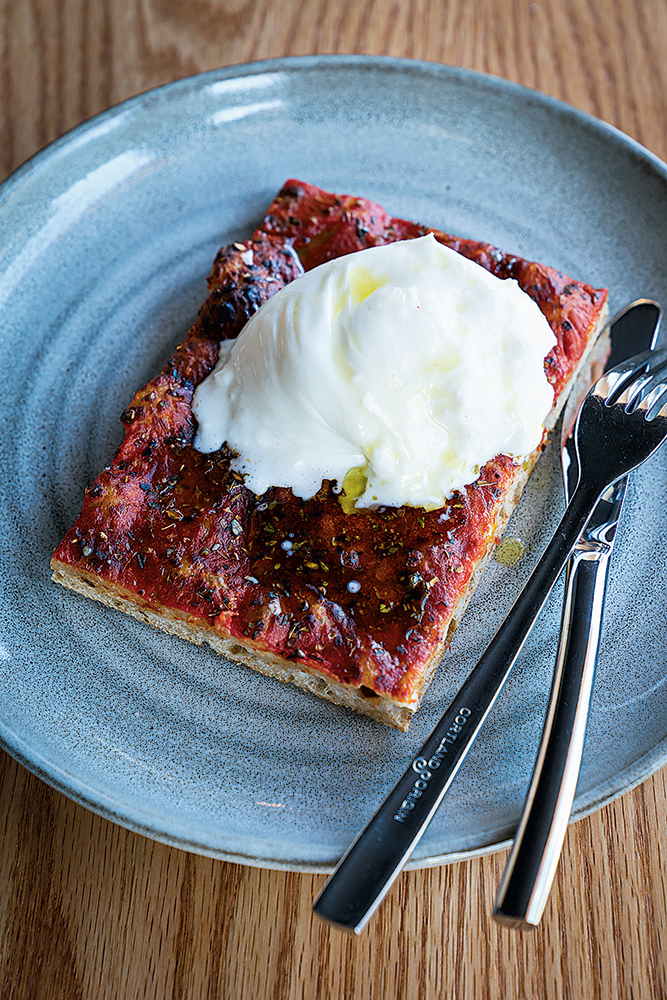 If you haven't yet become acquainted with kouign-amann—a Breton pastry that rose in trendiness a few years ago but is still pretty hard to find around here—get yourself to this beautifully appointed bakery in the shadow of Union Market. Husband-and-wife pastry chefs Tom Wellings (formerly of Fiola) and Camila Arango (who once led the pastry team at the Mandarin Oriental) make magic with puff pastry—turning it into that buttery, sugar-crunchy French treat, as well as fabulous croissants stuffed with almond or, even better, pistachio-and-chocolate. Later in the day, a chalkboard menu features seasonally minded salads and small plates. But the stars are the sandwiches, such as a grilled cheese with mozzarella and 'nduja and the simple squares of Roman-style pizza, layered with tomato purée, that hang out on the counter. No matter what you're eating, Arango and Wellings have created a space you'll want to linger in—all gleaming marble, ceramic plates, and colorful tile floors. Might as well grab one of the superb chocolate-chip cookies, too. Inexpensive.
926 N St., NW; 202-842-1122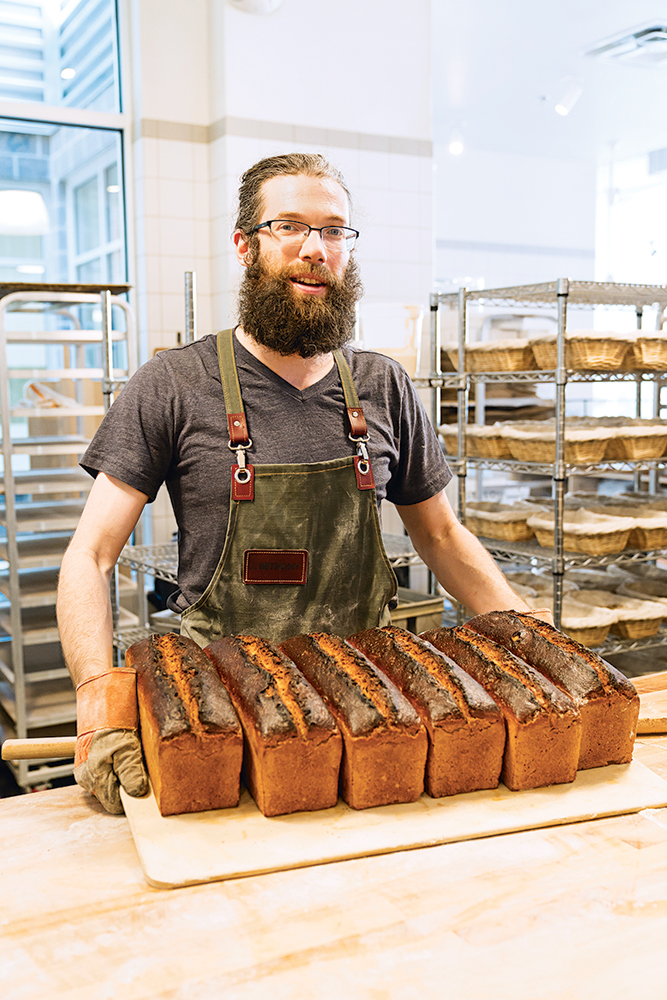 Walk into Jonathan Bethony and Jessica Azeez's minimalist Shaw bread bakery and you may be struck by how very quiet it is. It's not because the customers are all grinding away on their laptops. Instead, Seylou feels almost temple-like, a place to reflect and savor what's on the plate in front of you. Bethony has a background not just in baking but in the study of milling and fermentation. He mills seeds and grains on-site to produce his flours, and only a few types of bread are offered each day. Some run quite sour and taste like a revelation if you're into those kinds of flavors. One of his most expensive offerings, a glossy $18 einkorn loaf, feels like bread-as-art, with each bite offering some new nuance. (Are those notes of coffee? Gruyère?) At home, it was as delicious with butter as with avocado or jam. There are pastries, too, made from only whole grains. These are of varying success—I'd go back for the chocolate-almond croissant and apple tart again and again. The coffee-filled éclairs and anise-seed-studded monkey bread, not so much. Inexpensive.
This article appeared in the June 2018 issue of Washingtonian.