Enjoy a drink (or two)? Instead of going to a bar, now you can down some beverages while doing unusual activities. We tried a few to see what the buzz is about.
Axe-Throwing
At Brookland's Bad Axe Throwing, you can get tipsy while wielding sharp objects. Packed with guys who appear well acquainted with the rules of Dungeons & Dragons, it might be a better spot to lose a finger than to find new friends.
Beers consumed: 2.5
Bull's-eyes hit: 2
Injuries sustained: 0
Painting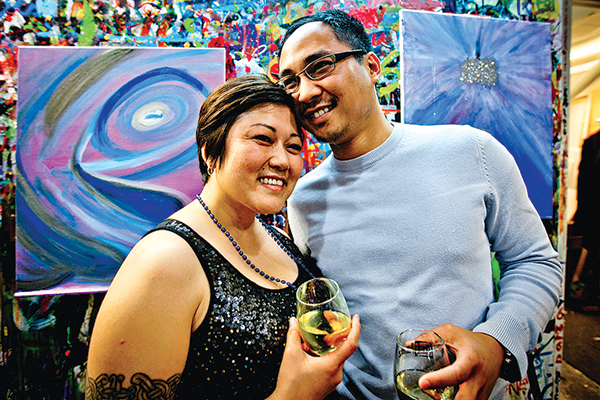 Dupont Circle's Art­Jamz offers boozy painting sessions. I'm no Bob Ross, but chugging Sauvignon Blanc definitely eased the creative process.
Wine consumed: Half a bottle
Paintings produced: 1
Paintings later displayed proudly on my apartment wall: 0
Learning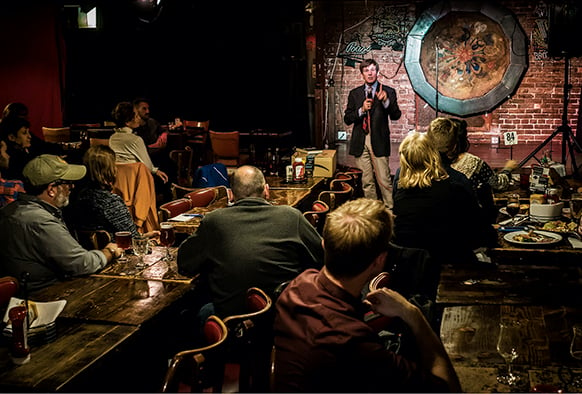 Bier Baron Tavern, near Dupont Circle, offers "Profs and Pints" events. Listening to a professor discuss presidential pets wasn't exactly thrilling, but I did learn a lot about Socks the cat.
Beers consumed: 1
Stories about John Quincy Adams and an alligator: 1
Subtle glances at my phone: 20
Paper-Flower Crafting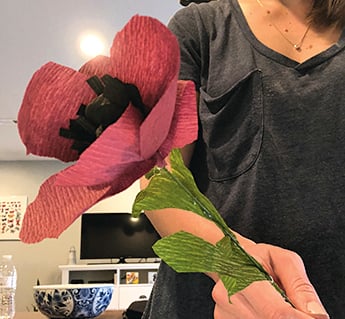 Turns out it's actually relaxing to sit for an hour and cut out paper petals. Despite a bloody run-in with some scissors, this class at the Shop Made in DC store was a nice time, though perhaps not worth the $40 price.
Beers consumed: 2
Paper flowers successfully created: 1
Injuries sustained: 1
Yoga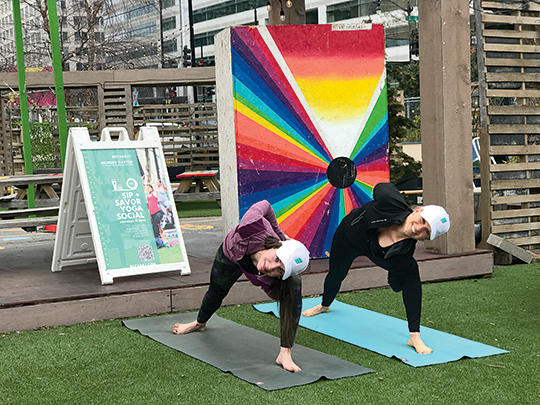 I cannot emphasize enough how uncomfortable it is to be one of three people doing yoga in a crowded brewery. At NoMa's Wunder Garten, lubricated patrons gaped as I held plank pose until humiliation got the better of me.
Beers consumed: 1
People staring: 40
Times I felt uncomfortable: Hundreds
Moments of transcendence: 0
This article appeared in the July 2018 issue of Washingtonian.