DC artist Aniekan Udofia says he had never heard of Mamie "Peanut" Johnson and Josh Gibson before Major League Baseball hired him to create a mural honoring them six weeks ago. The resulting painting, full of movement and story, debuted on the walls of the Lincoln Theatre on U Street, Northwest, last week.
"Once I found out what it was for, and who it was for, it really got me excited," Udofia says. "I feel like people should know about these people."
Johnson moved to DC from South Carolina as a child and went to Alexandria when she was 17 in hopes of joining the All-American Girls Professional Baseball League. But it was segregated, so she was not allowed to try out. Later, she was a pitcher for the Indianapolis Clowns of the Negro American League for three seasons between 1953 and 1955, the first and only woman pitcher in the league.
Johnson left baseball to care for her young son, and had a long career as a nurse at Sibley Hospital before retiring to run a Negro leagues memorabilia shop in Maryland. She died last December.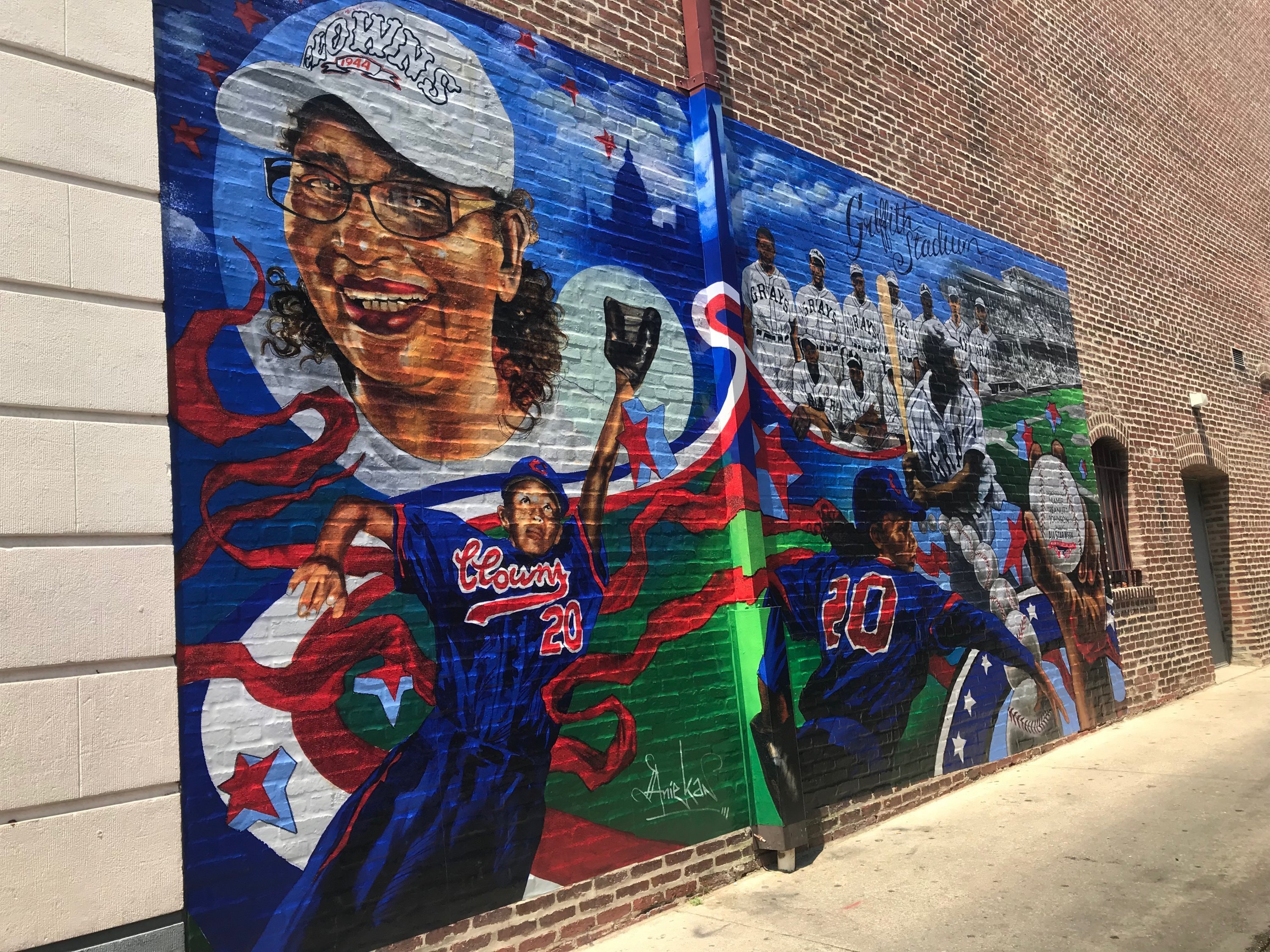 In 2008, the MLB recognized its racially segregated past and drafted African-American players who were discriminated against onto existing teams. Johnson was drafted by the Washington Nationals.
Gibson was a star hitter and catcher for the Homestead Grays from 1930 to 1946. While the Grays technically played for Pittsburgh at Forbes Field, the team adopted DC's Griffith Stadium as its home field. Gibson was particularly famous for being a power-hitter. Some sports experts even say he was one of baseball's best home run hitters. He was inducted into the National Baseball Hall of Fame in 1972.
Both Johnson and Gibson's stories played into Udofia's mural, which took about a month and a half to conceptualize, but only three days to paint.
"I was really inspired to really tap deep into my background as an illustrator and come up with something conceptual but still have a narrative," Udofia said.
The mural flows through Johnson's life, beginning with her late years and unspooling backwards to when she was just a young a girl. The ribbons and stars are meant to guide the viewer.
"Because they're sports figures they are constantly moving," Udofia said. "Especially Mamie Johnson's pitching—you see her reaching at an angle and Josh Gibson ready to bat."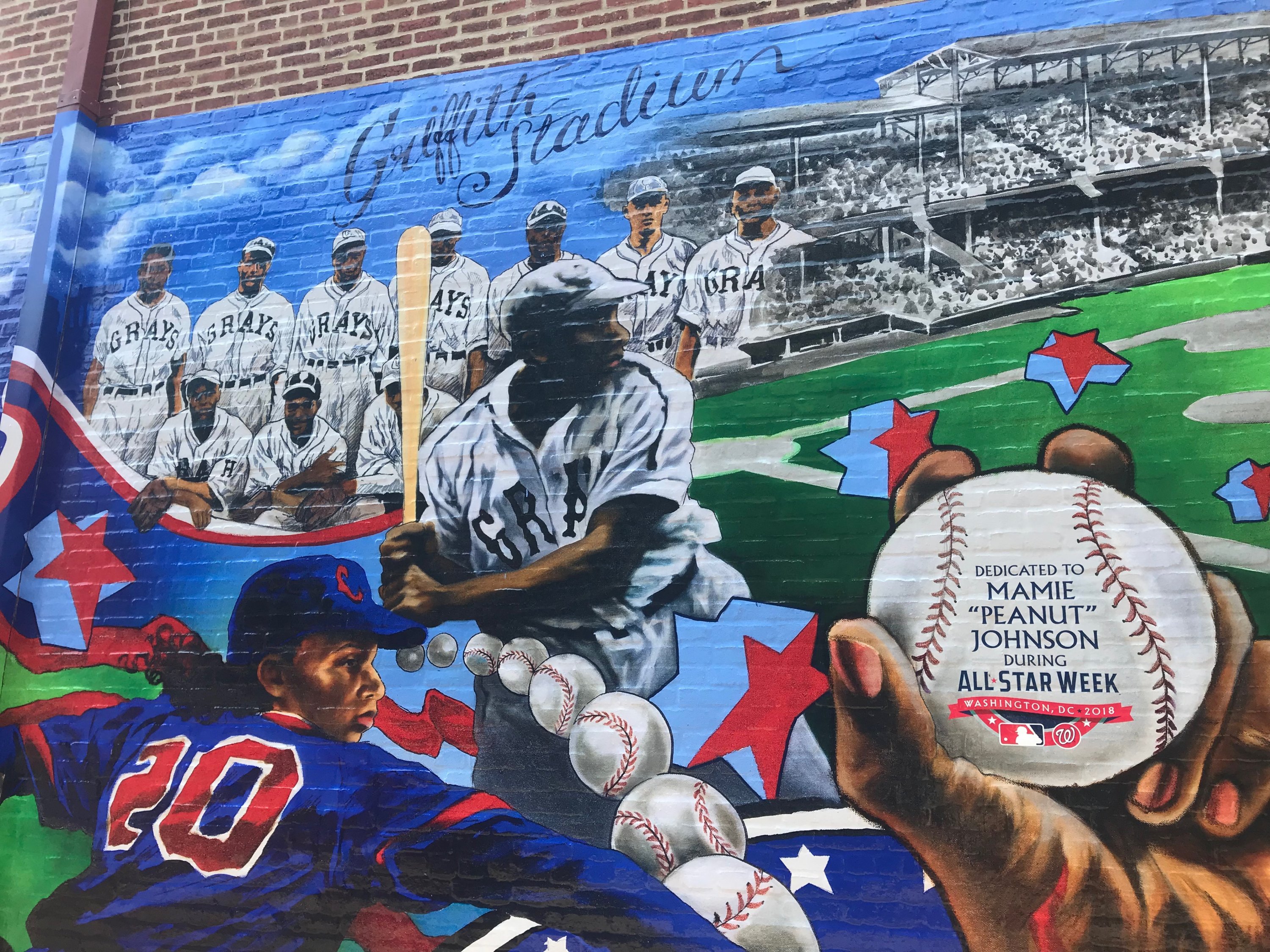 The mural, which will be up through August, positions Johnson and Gibson so they look straight into the eyes of 16 African-American heroes on another mural Udofia painted across the street at Ben's Chili Bowl last year.
"I hope this will serve and an inspiration for young girls and young women for whatever endeavor they are trying to get into," Udofia says. "I think this is a very huge inspiration for a lot of young people, both boys and girls alike, because you don't see a lot of this celebrated."