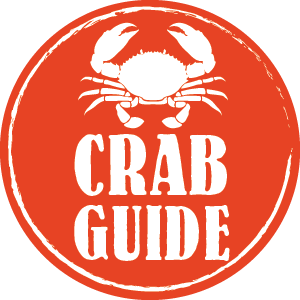 This week, we're rolling out our 2018 Crab Guide, including our favorite spots near and far for fresh crabs, the tastiest crab dishes (that aren't crabcakes), and our pro-tips for how to get the best out of crab season. Let's get crackin'.
1. Nashville hot soft-shell crab with black-garlic honey and white bread at the Salt Line. 79 Potomac Ave., SE; 202-506-2368.
2. Crab pasta with lemon and chilies at Osteria Morini. 301 Water St., SE; 202-484-0660.
3. Crab imperial at Johnny's Half Shell. 1819 Columbia Rd., NW; 202-506-5257.
4. Crab Norfolk—sautéed in butter—at Crisfield. 8012 Georgia Ave., Silver Spring; 301-589-1306.
5. Crab bisque at Ray's the Steaks. 2300 Wilson Blvd., Arlington; 703-841-7297.
This article appeared in the July 2018 issue of Washingtonian.