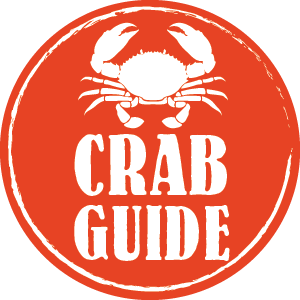 This week, we're rolling out our 2018 Crab Guide, including our favorite spots near and far for fresh crabs, the tastiest crab dishes (that aren't crabcakes), and our pro-tips for how to get the best out of crab season. Let's get crackin'.

There's a reason the Quik Pick crab-picking machine resides in the Chesapeake Bay Maritime Museum instead of in a Maryland processing facility: No one has invented an appliance that can effectively extract meat from the cavernous blue crab's skeleton. The Quik Pick, brought to market in the late 1970s by a team of Maryland seafood packers, left too many shell shards in the final product.
Chesapeake crabs are still processed today as they were a hundred years ago. They're pressure-steamed and dumped on long stainless-steel tables ringed by pickers—mostly women, favored for their smaller, more dexterous hands.
That crabs have to be hand-picked is part of the reason the Chesapeake industry is in crisis today. Since the 1980s, picking houses have relied on a steady stream of Mexican workers, who year after year come to Maryland for crab season, then go back home. This year, the government's new seasonal-visa lottery system has left 40 percent of Eastern Shore processing facilities without any pickers. That's why local crabmeat is so expensive this season—if you can find it at all.
This article appeared in the July 2018 issue of Washingtonian.