The Obamas may be keeping a low-profile around DC these days. But they've resurfaced again in the last couple days. Saturday evening, the former President and First Lady were spotted at a Beyoncé and Jay-Z concert at FedEx Field. Then today, Barack Obama and Joe Biden walked into Dog Tag Bakery for lunch and sweets. The Georgetown bakery is also a non-profit that serves as a "living business school" for veterans looking to enter the civilian workforce.
"It was a total surprise. Honestly everyone freaked out," says Dog Tag Inc. CEO Meghan Ogilvie. "It was phenomenal. They took the time to shake every hand, take selfies when asked. They recognized each of our service members."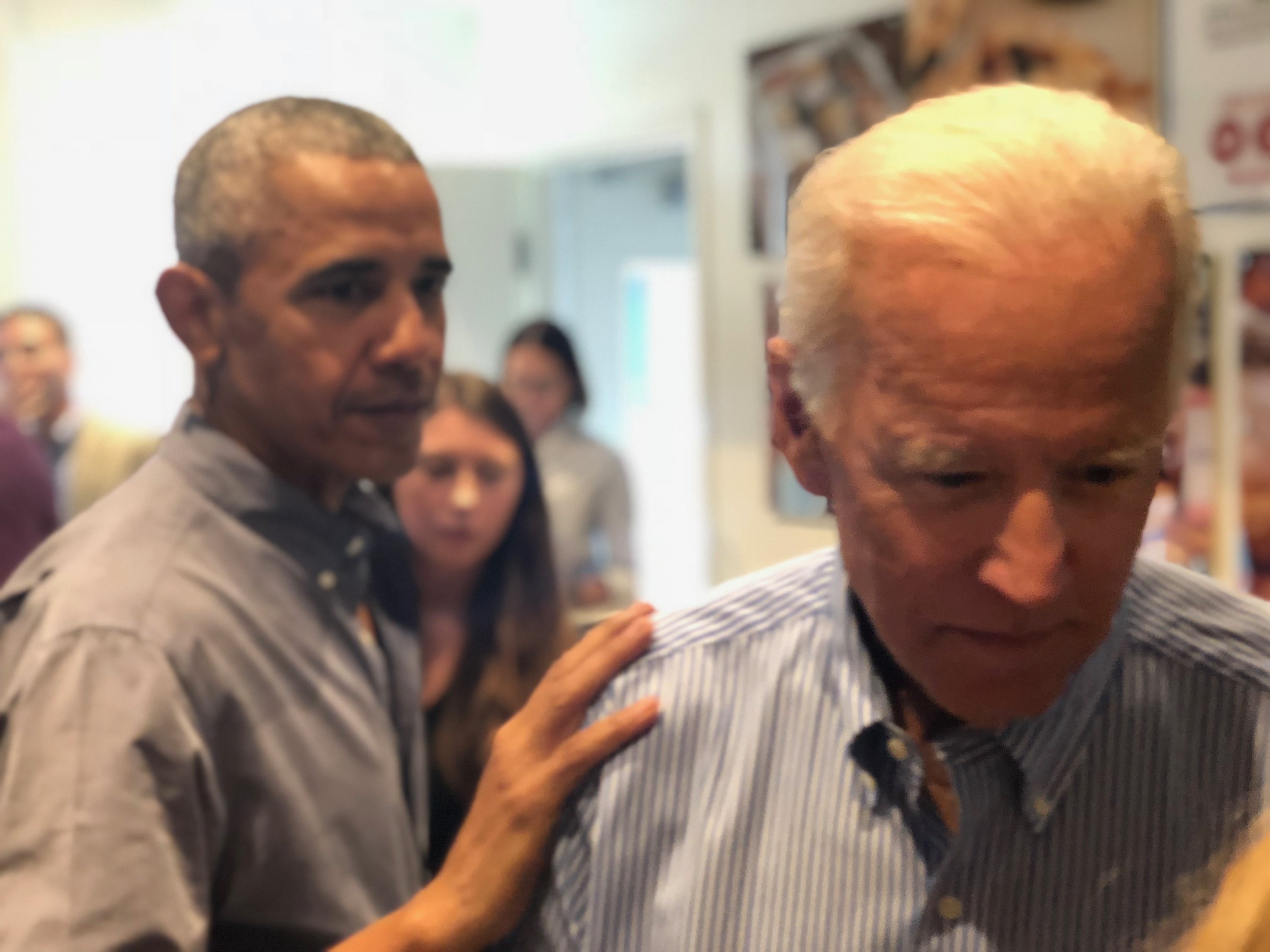 Ogilvie says that after the lengthy greeting, "it felt like two friends coming in for lunch." The duo ordered two sandwiches—ham and gruyere and turkey with brie—and a fennel salad, as well as sweets like mint-basil olive oil cake, a chocolate chip cookie, and a brownie.
Fellows—veterans in Dog Tag's business training program—spoke with Obama about what they'd like to do after graduation (the non-profit works with Georgetown University). One mentioned her goal of become a yoga instructor, which prompted a presidential pose.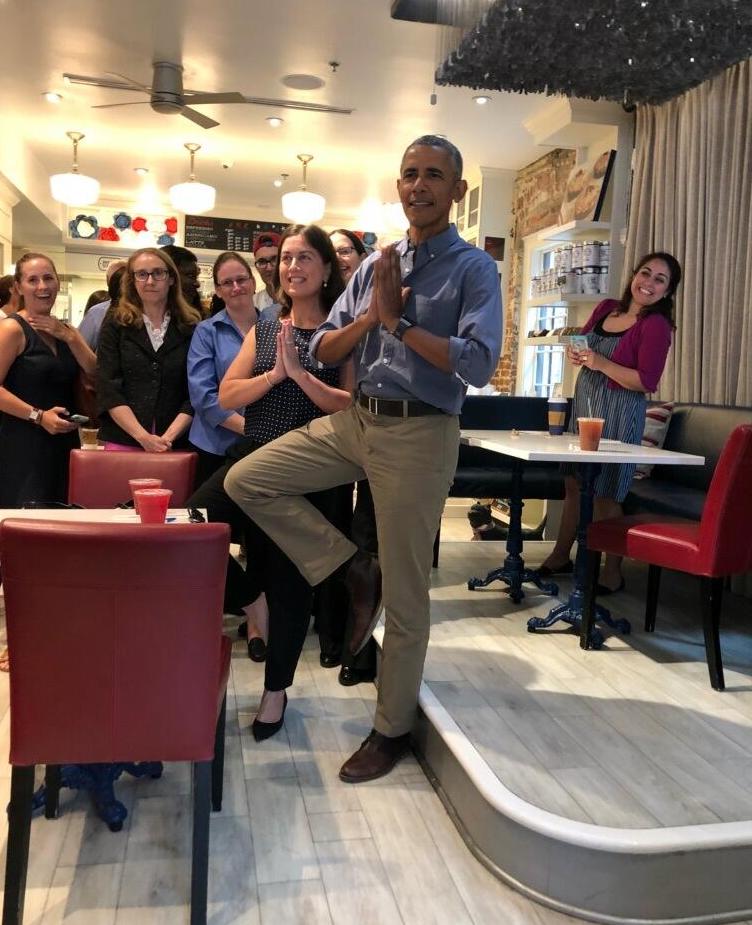 Here's how the former leaders of the free world order lunch, in case you were curious:
President Obama and Vice President Biden Visit Dog Tag Bakery!

Look who stopped by Dog Tag Bakery today! Barack Obama and Joe Biden surprised us at lunch today and took some time to chat with our Fellows. Thank you for supporting our mission to empower service-disabled veterans, military spouses, and caregivers!To learn more about Dog Tag Inc., please visit: https://www.dogtaginc.org/

Posted by Dog Tag Bakery on Monday, July 30, 2018
Obama and Biden chatted in a booth, lingering for about 45 minutes. The shop quickly filled up as the word got out.
"At the end President Obama had some amazing parting words about service members and what we can do to support them," says Ogilvie. "We're a non-profit, and we've worked really hard. Having someone of their stature come in here means everything."
Here's another video: