Remember back in 2015 when DC was a vast poke desert? Fast forward and now there are at least 20 poke shops in the Washingtonian area and a lot more coming. 
However, there's a big difference between "Mainland poke" and actual Hawaiian poke. The island stuff is traditionally pretty simple: cubed raw tuna, onions, and a soy-sesame oil sauce. Occasionally, a spicy mayo sauce is allowable. Chicken and kale? Um, no.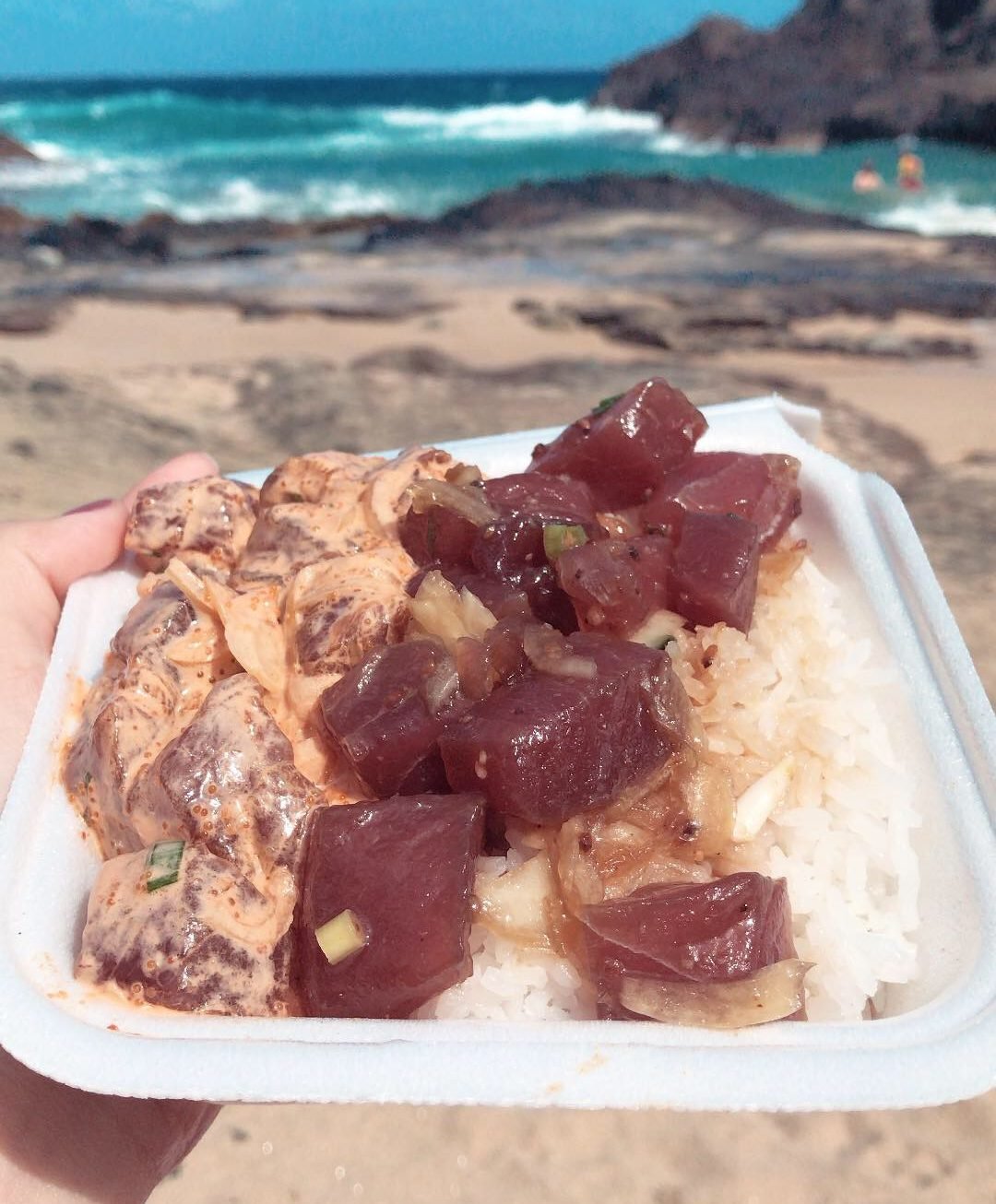 As someone born and raised in Hawaii who's eaten her fair share of poke, I dissected DC-area menus to find the least authentic bowls out there. Here's my ranking from bad to worse:
5. Pokéworks
4221 John Marr Dr., Annandale
The dish: Seaweed-wrapped "poke burrito" stuffed with sushi rice, chicken, kale, cilantro, mango, and orange segments.
Our take: This isn't really poke… or a burrito. A wrap? Maybe?
4. Poki DC
1895 L St., NW; 906 F St., NW
The dish: Zucchini noodles and sous-vide chicken breast topped with cilantro, kale, watermelon radish, and tangerine, then drizzled with a sweet strawberry sauce.
Our take: Strawberry sauce belongs on an ice cream sundae. "Zoodles" belong nowhere. 
3. Poké Papa
806 H St., NW
The dish: Mixed greens and larb chicken topped with cilantro, jalapeno, coconut flakes, and carrot, plus a mango-chili-lime sauce.
Our take: Poke in Hawaiian literally means "to cut crosswise into pieces," not grind up like larb (which, by the way, is Thai). This is just a salad.
2. Aloha Pokē Co
50 Massachusetts Ave., NE
The dish: Kelp noodles and grilled chicken topped with jalapeno, pineapple, and crunch, plus yuzu-ranch sauce.
Our take: The Chicago-based chain behind this concoction recently sent cease-and-desist letters to Hawaiian-owned poke shops for using the word "aloha" in their names. Hard to believe they're trying to claim  "aloha" when they can barely claim poke. 
1. PokeHub:
11990 Market St., Reston
The dish: Chips and sweet egg topped with cilantro, jalapeno, pineapple, and sweet corn mixed, plus a Chipotle mayo sauce.
Our take: This sounds more like the most disappointing plate of nachos ever.