A&J
4316 Markham St., Annandale, 703-813-8181; 1319 Rockville Pike, Rockville, 301-251-7878
There are no carts at these dim sum houses—the best in Washington. We'll trade the ease of a point-and-order system for fresh dishes that emerge hot from the kitchen. Tick off items on paper—they'll come quickly, so order in batches. We like to feast on spicy wontons, dan-dan noodles, and egg-stuffed pastries. It's hard to go wrong, unless you arrive cashless. (Credit cards aren't taken.)
Bayou Bakery 
1515 N. Courthouse Rd., Arlington; 703-243-2410
This folksy cafe, a beacon for Louisiana transplants in need of a beignet fix, is the rare spot that's as well suited for breakfast (those biscuit-egg sandwiches) as it is for happy hour, when you can pair discounted drinks with satisfying snacks such as deviled eggs and hot nuts. In between, hit the bakery cases for pralines and lemon icebox cake, and the sandwich roster for specialties including a BLT fixed up with Benton's bacon and oven-cured tomatoes.
Chaia
3207 Grace St., NW; 202-333-5222
A tortilla can make or break a taco. So at this vegetarian "farm to taco" shop in Georgetown, sunny rounds are house-made with organic, gluten-free masa and griddled to order, then stuffed with seasonal combinations such as roasted zucchini, goat cheese, and chipotle yogurt or smoky collards with paprika salsa. It's easy to channel Tulum in the airy space, so order a rosé or a fresh-pressed juice and relax. On weekends, don't forget to add a local fried or scrambled egg to your taco.
Colada Shop
21430 Epicerie Plaza, Sterling, 703-429-1362; 1405 T St., NW, 202-332-8800
If there was ever a reason to bypass Starbucks, it's these prettily tiled, plant-filled coffee/snack shops, inspired by the cafes of Cuba. In the morning, grab a cortadito and look to the glass cases holding pastelitos, flaky pastries containing guava or ground beef. (We love them both.) Later, nibble on luscious ham croquetas alongside co-owner—and Barmini alum—Juan Coronado's daiquiris and piña coladas.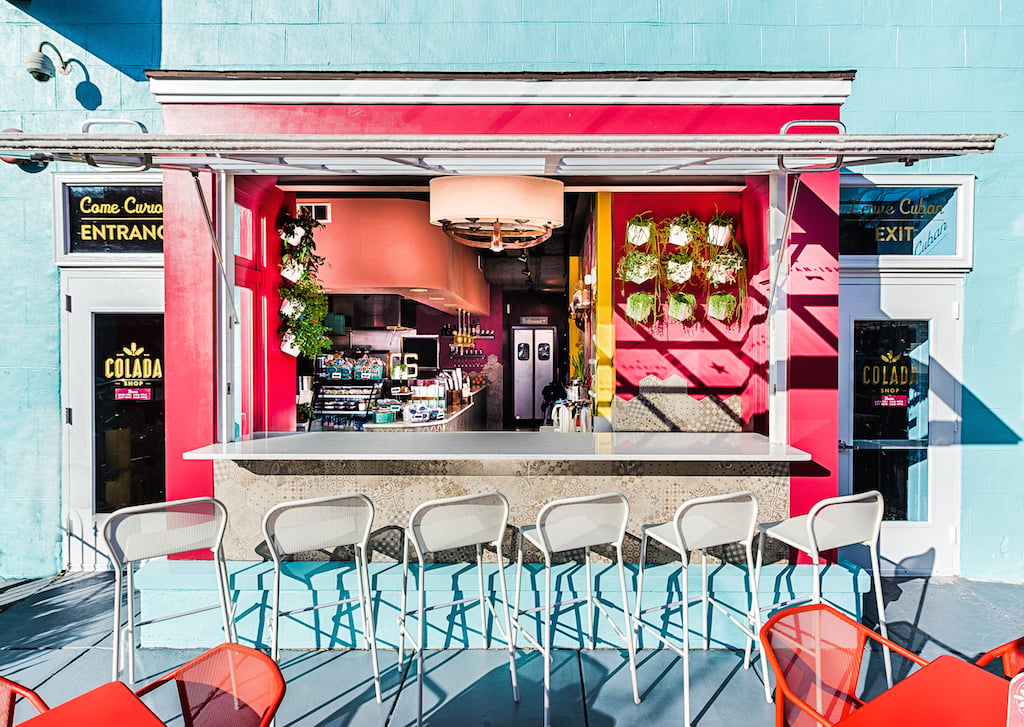 Comet Ping Pong 
5037 Connecticut Ave., NW, 202-364-0404
James Alefantis's pizzeria is part late-night music venue, part neighborhood kiddo gathering place, part Ping Pong room. We're here for the pizza, on thinly stretched, lightly charred dough. The crust is terrific, but what sets the pies apart most is the sauce from Toigo Farms tomatoes. On weekends, look for a brunch pie with cheddar, melted onions, black beans, eggs, and Toigo chipotle salsa. Don't skip the jerk-style wings with creamy horseradish dip. In fact, get an extra cup—it doubles as the perfect accessory for that pizza crust.
Enat 
4709 N. Chambliss St., Alexandria; 703-642-3628
A lot of Ethiopian menus can feel similar, so it's the details that define the standouts. At this Alexandria favorite, it's the texture of the lentils and split peas (not too mushy) and the richness of the shiro (powdered-chickpea stew) that make one of the most memorable vegetarian samplers around. Further proof that vegetables reign supreme: The meaty pan-fried mushroom tibs with jalapeño outshine even the knockout beef-tenderloin version. At breakfast, try ful (beans with onions, peppers, and tomatoes).
Fava Pot
7393 Lee Hwy., Falls Church; 703-204-0609
There are lots of reasons to visit this stylish Egyptian cafe—organic ingredients, a lively patio out back, the fact that a share of profits goes to charity. Then there's the actual cooking, which includes beautifully spiced meat pies and falafel, plus a take on mac and cheese with béchamel and zesty meat. Breakfast brings egg dishes like scrambled eggs with spiced beef or fava beans, and a falafel breakfast sandwich.
Glen's Garden Market
2001 S St., NW; 202-588-5698
As a grocery, Glen's is no discount destination—credit grocer Danielle Vogel's commitment to local products and environmental health. As a cafe, it's one of the top sources of seasonal, wallet-friendly fare. Health nuts can load up on mixed salad plates (we love the kale and the tahini tuna), while the healthyish go for sandwiches such as a house-roasted-turkey club. Not feeling virtuous? The thin pizzas are delicious, grilled cheese and tomato soup is one of the best pairings in town, and pints such as Port City Optimal Wit are forever $4. Weekends bring a brunch menu of egg sandwiches; We like the Grains & Greens with scrambled eggs, arugula, caramelized onions, Gordy's pickled jalapeños, cheddar, and and salsa verde, multigrain toast.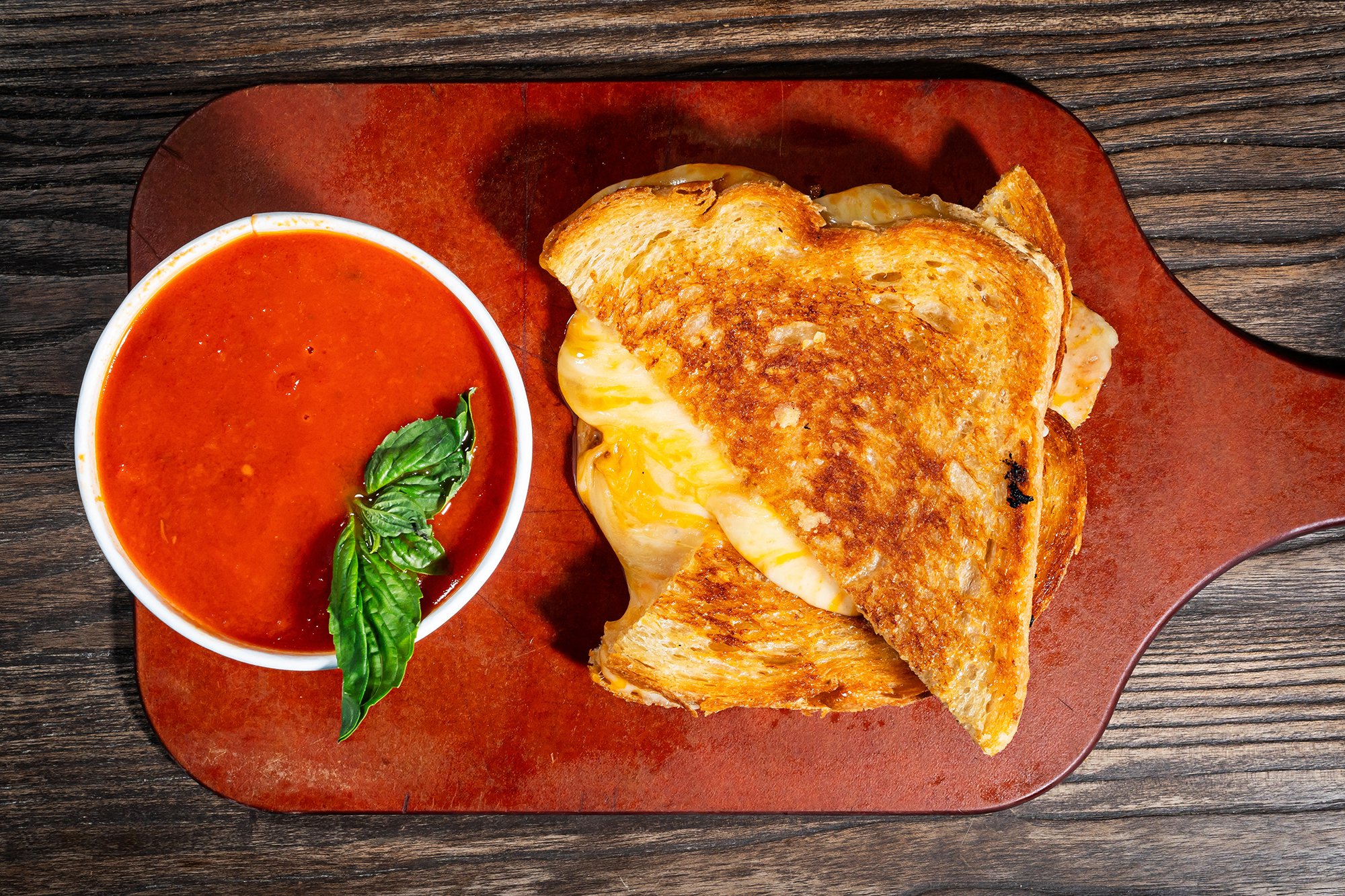 Gourmet Inspirations 
2646 University Blvd. W., Wheaton; 301-929-8818
Who needs brunch when you can have dim sum? Families crowd this banquet room on weekends for the joys of shu mai and other Cantonese specialties ferried around on carts. It's easy to fill up on shrimp rice-noodle rolls and translucent-skinned chive dumplings, but you'll also want to hail a bowl of tender braised beef tripe or sweetened custard-like tofu. We also like the fried taro-shrimp cakes, crispy pork belly, and stuffed eggplant.
Lucky Buns
2000 18th St., NW; 202-506-1713
Who makes the best burgers in DC right now? That'd be Alex McCoy, a Washington-born talent of British blood who has traveled extensively in Southeast Asia. At his funky Adams Morgan pub, the menu of Creekstone patties (and chicken sandwiches) reads like a travel log. Eating is no dainty affair—the Lucky Bun is a delicious mess of griddled meat, Gouda, grilled onion, arugula, and chili aïoli, while the best chips (a.k.a. fries) come smothered in tangy curry. For a hangover, it's hard to beat a burger or "bacon sarnie" at brunch, matched with a hair of the dog.
Marib
6981 Hechinger Dr., Springfield; 703-376-3388
Of the handful of Yemeni restaurants here, this one shines brightest. The cuisine emphasizes the beauty of slow cooking. Roasted-lamb or chicken mandi are fall-apart tender, their onions richly caramelized atop beds of rice. Bubbling stews such as fahsa (shredded beef with vegetables) stand out for depth of flavor. Like most dishes in the spacious dining room, shafout easily serves four—not that you'll want to share the wheel of injera-like bread covered with chilled cucumber-herb yogurt and pomegranate seeds. Yemeni breakfast is served all-day, so you can try shakshuka or kibda (fried lamb liver) at any hour.
Market Lunch
225 Seventh St., SE; 202-547-8444
Our Capitol Hill lunch of choice? Digging into an oversize platter of fried food from this 40-year-old diner inside Eastern Market. The cash-only fare is classic DC—fried-whiting sandwiches, sweet-meat-packed crabcakes, and golden chicken with mumbo sauce. We especially love the place on weekends, when the stellar breakfast runs until 1:30 PM—blueberry pancakes are legendary for a reason—and specials include Chesapeake soft-shells.
Myron Mixon's Pitmaster BBQ 
220 N. Lee St., Alexandria; 703-535-3340
The team at Myron Mixon's—named for a veteran champ of the competitive-barbecue circuit—excels with a spectrum of meats: tender brisket with its telling pink smoke ring, honey-tinted smoked chicken, and pulled pork. Get them in sandwich or one-meat-plate form to stay within budget, or bring friends and go all-in on a family-style feast. The weekend brunch menu is pure indulgence, with dishes like biscuits with sausage gravy or smoked beef brisket hash.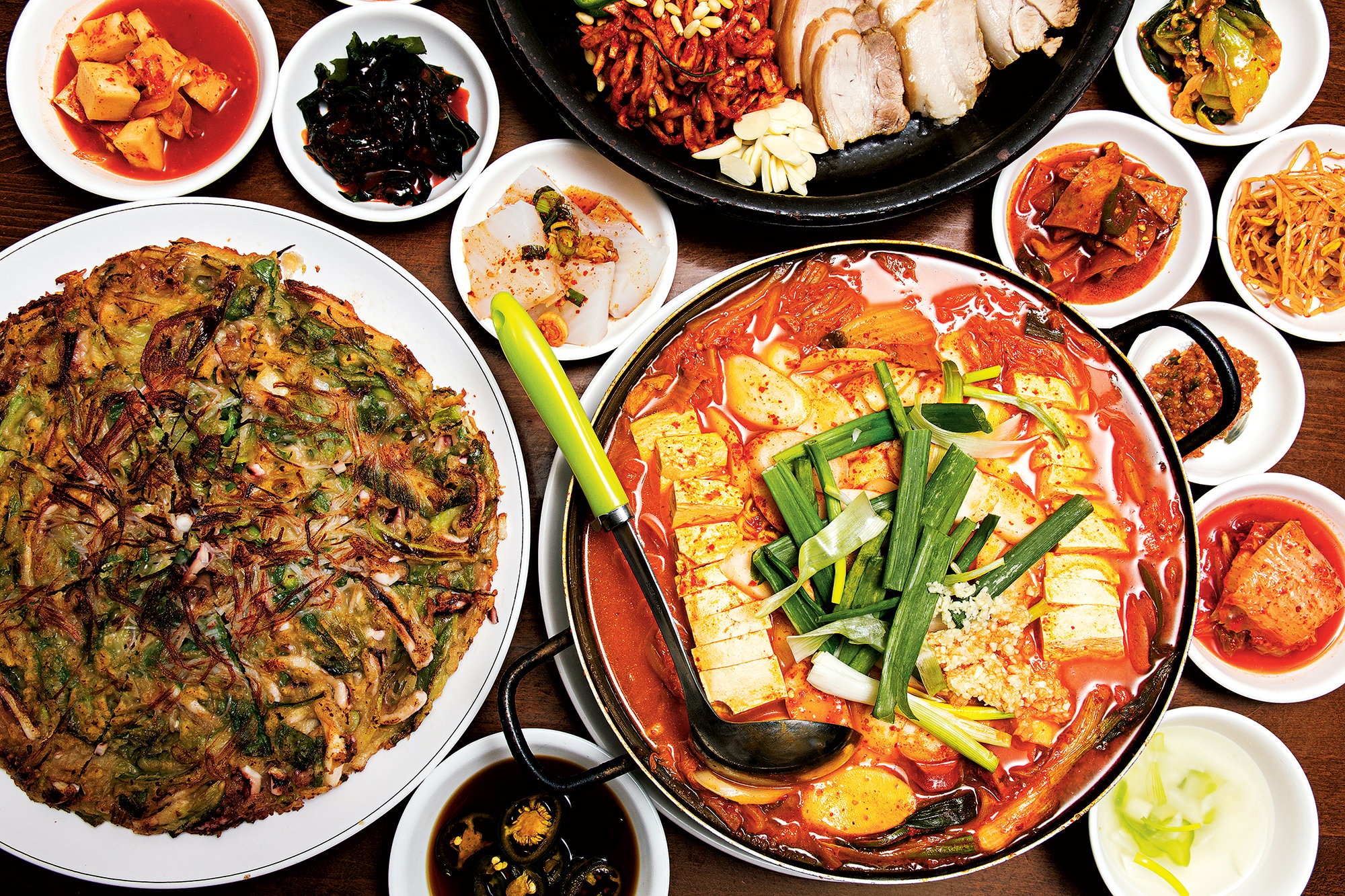 Red Apron
709 D St., NW, 202-524-5244; 1309 Fifth St., NE, 202-524-6807; 8298 Glass Alley, Fairfax, 703-676-3550
Nathan Anda sources humanely raised animals and crafts clever charcuterie across most of the Neighborhood Restaurant Group eateries. At these butcher shops, his meat mastery is on display in sandwich form. Delicious breakfast sandwiches are served on freshly made tigelles, Italy's answer to English muffins (go for the Buenos Dias with eggs, chorizo, and cheddar). The piggiest of pleasures is the "porkstrami" with thin layers of pastrami-style pork sirloin, bacon-braised kraut, and extra jus soaking into the baguette. It's best complemented with a side of aged-beef-fat fries, heavy on the garlic and rosemary.
Taco Bamba
Falls Church, 703-639-0505; Vienna, 703-436-6339; Springfield, 703-436-1262; DC, 202-289-7377
Few local chefs get as creative with a tortilla as Victor Albisu, who stuffs them with the likes of Kung Pao shrimp or grilled chicken and yogurt. Each location has its pluses (Falls Church is good for quick-grab, DC for happy hour) and its own menu items, but across the board you can expect Albisu to take high-flying chances and usually stick the landing.
Timber Pizza
809 Upshur St., NW; 202-853-9746
If you have Neapolitan fatigue, elbow your way to a picnic table at this Petworth hotspot. In the open kitchen, chef Daniela Moreira creates an almost magically pillowy dough and arrays her rounds with farm-fresh veggies, herbs, and pickled peppers. Pizzas are big enough to share—throw in a salad and a glass of rosé and call it a date night. The breakfast menu includes bagel sandwiches from sister "Jew-ish" deli, Call Your Mother, plus tasty egg-filled empanadas and wood-fired biscuits. 
To Sok Jip
7211 Columbia Pike, Annandale; 703-333-2861
There's almost always a line outside of this Korean comfort-food joint specializing in fried or broiled fish and hearty soups—an incentive to get there early on weekends. The curt but efficient staff will take your order while you wait so that the food arrives as soon as you sit. Most tables go for the bo ssam, fatty slabs of steamed pork that you can wrap in cabbage with daikon kimchee and garlic, but don't miss the kalgooksoo soup with chewy hand-rolled noodles.