What's your favorite dim sum in the DC area? 
That's a question we get often. A packed parking lot and crowd spilling out the door is a good sign you've arrived. There's nothing new or trendy about A&J, which has served Northern Chinese fare in a Rockville Pike stripmall for over 20 years. But you'll have a better—and far less expensive meal—here than at many of the line-drawing attractions in Washington (and thankfully the queue, when present on busy weekends, moves swiftly).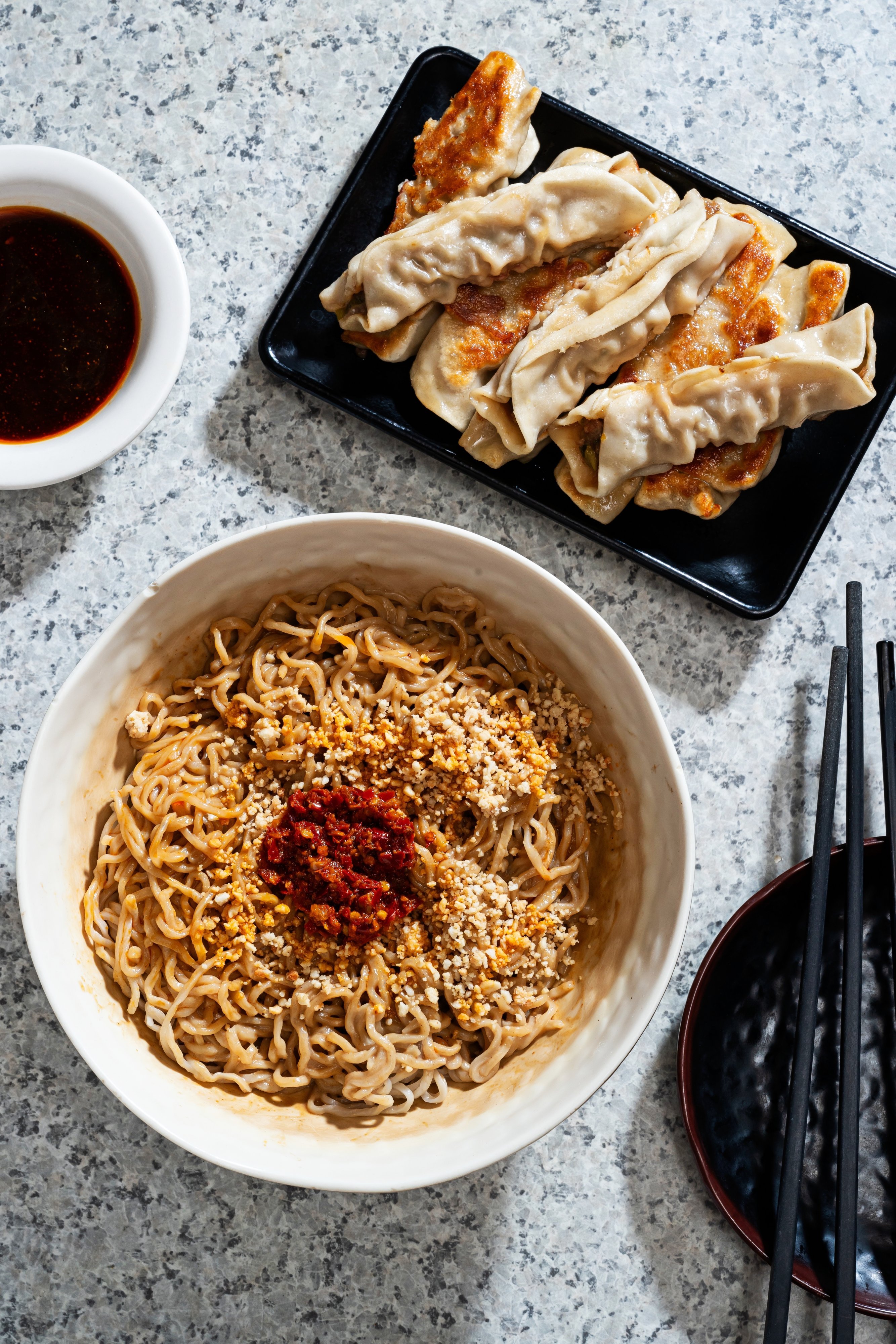 It's easy to think of A&J as an original since it's been a fixture on the dim sum scene since 1996—a second Annandale location opened in 2000—but the restaurant is actually part of a family-owned chain. Alex Chang opened the first location in Taipei in the 1970s, and after its success, brought a version to Los Angeles (both are still open). Chang's niece, Elaine Tang, and her family operate the Washington branches.
"This runs in our family. We always enjoy eating, and like to experiment" Tang says. It's not unusual to find her kin—including her daughter and granddaughter (pictured above)—both working and enjoying the restaurant as customers.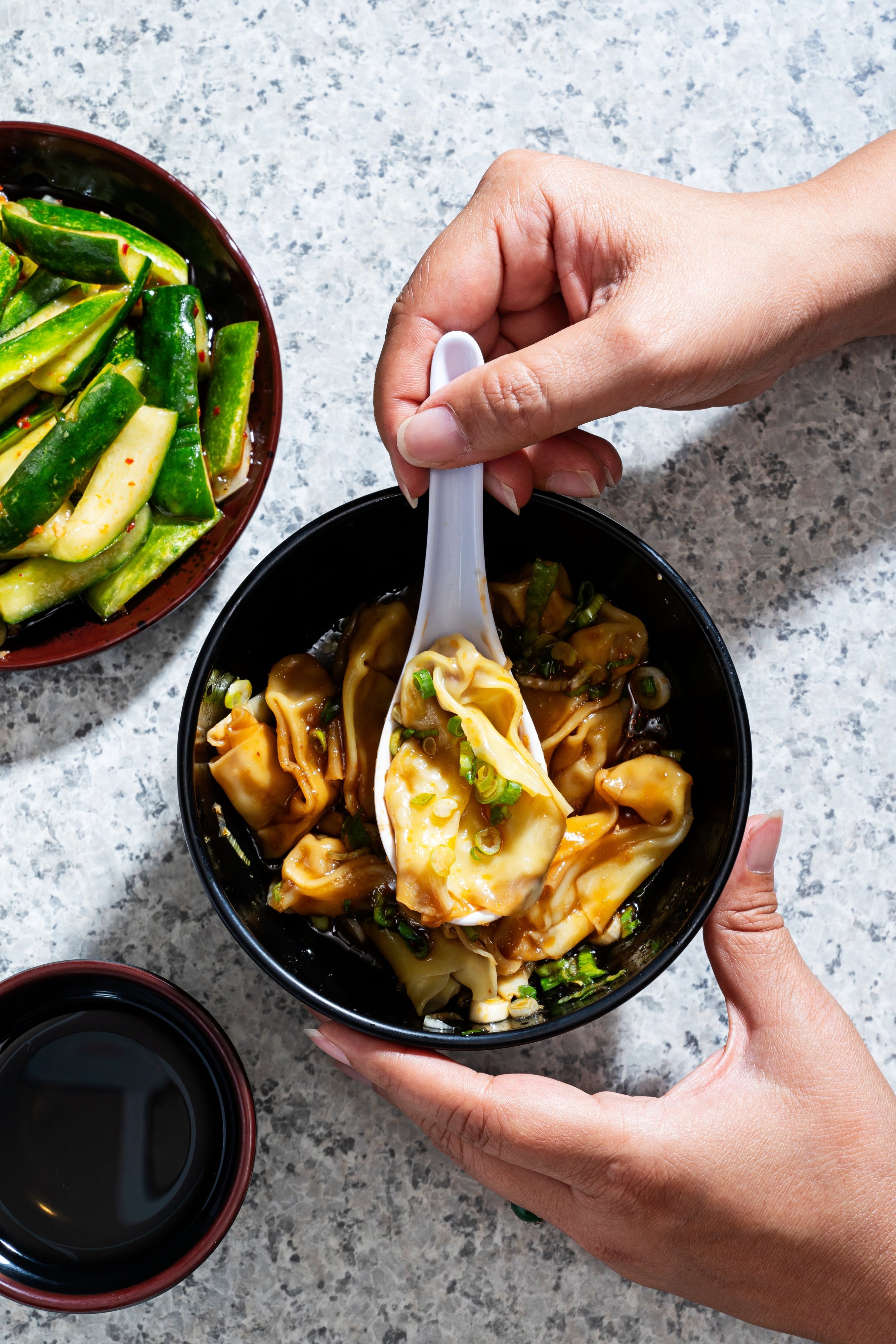 When Americans think of dim sum they often think of the Cantonese-style, where customers point-and-order from carts laden with food. It's fun—and easier for patrons who don't know a turnip from a taro cake—but the downside is that popular dishes can run out early, while others grow stale roving around the room. Not only is A&J too cozy for carts, but Northern-style dim sum is traditionally made to-order—a boon for the freshness, especially considering the restaurant's starch-heavy dishes like pan-fried dumplings, flaky thousand-layer pancakes, and homemade spicy noodle soups that are best served hot and quick.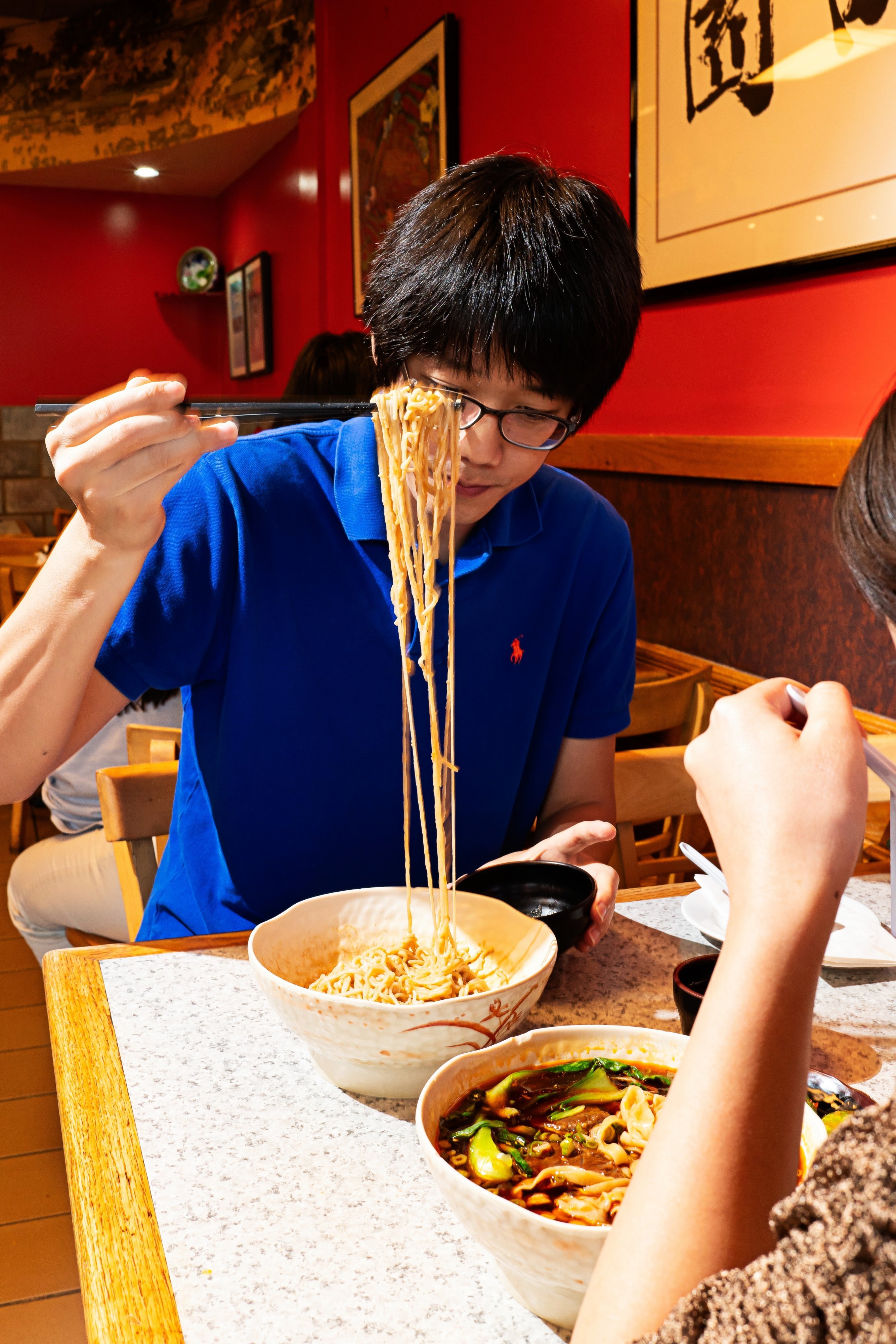 Diners tick off items on the checklist menu, which doesn't vary drastically from weekends and weekdays, which are quieter. It's worth dropping in on Saturday or Sunday for sweet-and-savory pastries like dan bing wraps with egg and scallion (the beef-and-cucumber version is equally tasty).  All dishes are homemade, from the juicy pork dumplings—a fixture on every table—to the spicy noodles and tender bowls of wontons with scallions. The adventurous shouldn't miss sliced pig ears, while another less-obvious hit are mustard greens that are marinated overnight, then stir fried with soy beans and dried tofu. The only mistake we've made when it comes to ordering is overdoing it—and also forgetting the place is cash-only.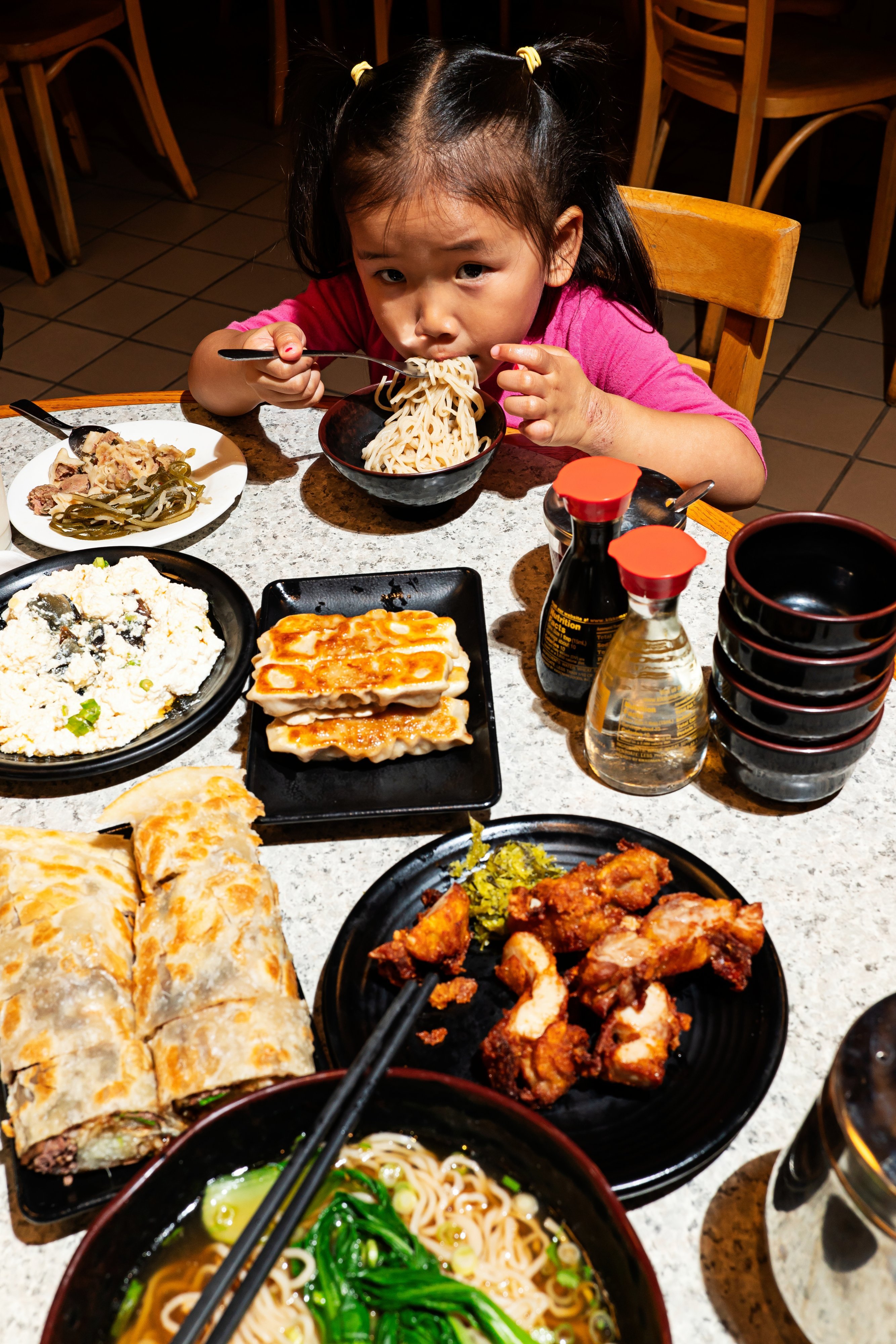 If you're worried about a crowd, Tang says the busiest times are holidays and summer—basically any time school's out.
"We have a lot of customers who grew up with us since they were little, so when they come home to visit folks the first thing they like to visit is our restaurant," Tang says. " It's really rewarding when you see those kids back, since you know they love our food."
A&J. 1319 Rockville Pk., Rockville; 4316 Markham St, Annandale (cash only).
Check out A&J and other great value dining options in our annual Eat Great Cheap guide, online next week.