Recently, my best friend and I got married in a wonderfully intimate ceremony in Havre de Grace, Maryland. A week before, my sister with the help of the amazing staff at MGM National Harbor threw me the perfect bridal shower. We ate. We drank. We learned how to make our own bouquets and we explored the beautiful venue. The whole experience was curated and sponsored via M Life Moments and it was nothing short of magical.
A little over a year ago the MGM National Harbor opened at in National Harbor, Maryland and I have been a frequent visitor. Nope, I'm not a gambler but there is oh so much more there than just the casino. From shopping, to fine dining to fun curated events, it is my go to for a night out on the town. Becoming an M life Rewards member made planning my bridal shower even easier because of the access to the exclusive and exciting experiences.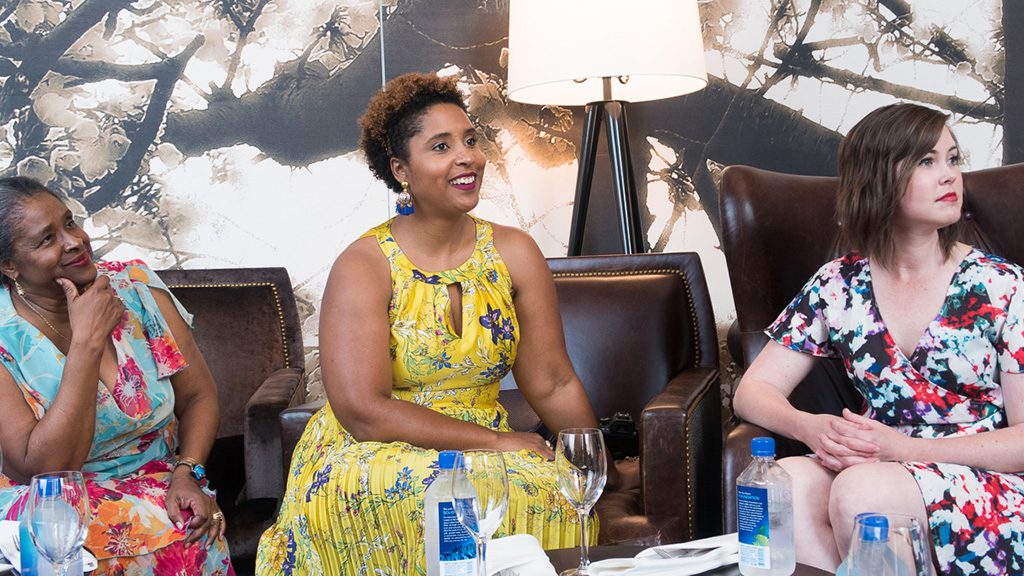 Let's begin with this. I am not a girly girl. The whole idea of "frou frou bridal" shower with games and tea sandwiches felt so far from me that I gave explicit directions to my sister about what NOT to do. I wanted a grown-up feel and I wanted it in Maryland. Although I consider myself a DC blogger, I love shining light on everything that Maryland has to offer also and during this momentous time in my life, I chose Maryland.
On a beautiful Saturday afternoon, a group of girls and I met up at MGM National Harbor to celebrate my upcoming nuptials.
M Life Moments Experience 1: Floral Arrangement Course
The first part of the shower consisted of a private floral arrangement class in The Conservatory of the resort. I mean flowers are an extremely integral part of weddings so learning how to put a bouquet together seemed like a fun idea. Because I am a member of M life Rewards, a private floral arrangement class was on the list of experiences and it seemed perfect! About eight of us made beautiful bouquets that we could take home afterwards and the tips from the class came in handy when a week later, I decided that we could DIY the bridal party bouquets ha-ha.
M Life Moments Experience 2: Taste of MGM National Harbor
After the floral arrangement class, we headed up to the Lobby Bar for another fun experience that involved a $750 a glass spirit. Yes! You read that correctly.
My beautiful group of ladies nibbled on crackers, cheese, and other bites while the top mixologists and connoisseurs at MGM taught us everything we needed to know about scotch, whiskey, and cognac. We started with what they call the "Ford focus" of the spirits, Hennessy and ended with a Maccalan M which is the Bentley of the bunch. We all felt so much more educated on all things "brown" liquor that a couple gals mentioned that they would be using the info they learned to impress the men in their lives.
But for me the highlight was being able to sip on that Macallan M. At $750 a GLASS, I won't be having it again on my own but I felt super bougie sipping it! I kept saying this was the equivalent of a pair of Louboutins.
After our social hour and spirit tasting, we headed back down to Voltaggio Brothers Steak House for dinner. Ohh wee and dinner was yet another amazing experience. We are talking 4 elaborate courses of some of the most delicious food I have had in oh so long. I am still thinking about that sugar toad! It was delicious.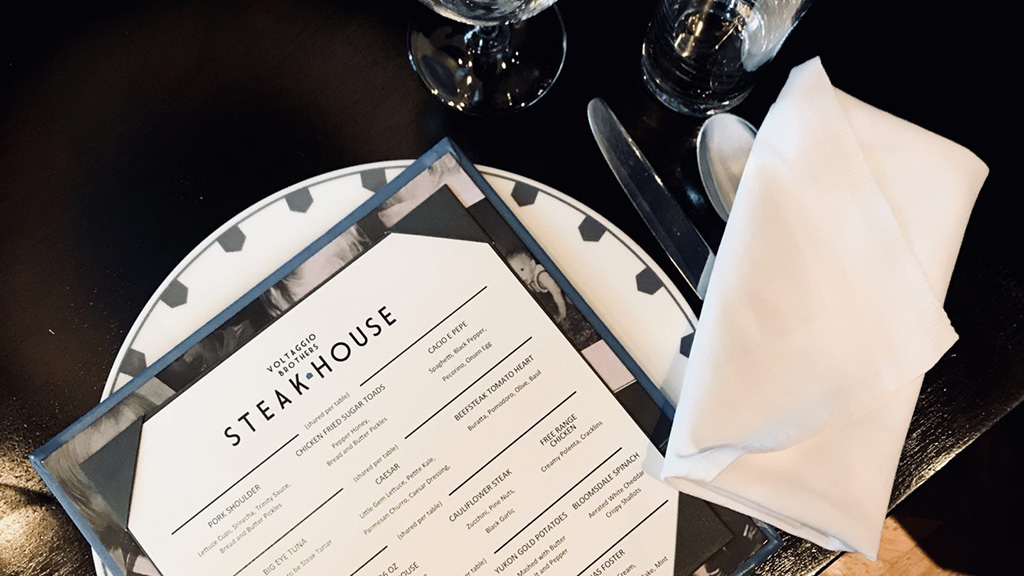 Now take that disgusted look off your face. A sugar toad is actually a type of fish. A nonpoisonous puffer fish actually. It doesn't require the training of a licensed Japanese chef to cook it. The fish is actually sweet and the restaurant coats it with this amazingly crunchy and slightly spicy batter that just elevates it even more. Everyone was raving about it.
Voltaggio Brothers Steak House really went above and beyond. The room we were in was beautifully decorated, the customer service was SUPERB, and of course the food. My favorites from the nine different dishes we had were all seafood. I guess I really am a Pisces lol
I cannot thank everyone at the MGM National Harbor enough for their hospitality and ability to curate such a wonderful day full of amazing experiences to celebrate my nuptials. The floral arrangement class had us all wanting to fill our house with flowers, the spirit tasting made me want to switch from my love of vodka to whiskeys, and Voltaggio Brothers Steak House dinner made me fall in love with sugar toads!
The biggest thank you though goes to my sister and mother for flying out to be a part of it and for planning it all out. My sis did all the legwork logistics and even had the cutest gifts for the girls who came. I am still smiling from ear to fricken ear about it all.
You all know that I will not recommend anything unless I also try it and being a member of M Life Rewards is really worth it. It does not cost and the benefits are plentiful. Go ahead and become a member today!
Now what life moment is next so I can take advantage of my M life Rewards again! This sweets tasting sounds right up my alley…..