A guide to the newest places to eat and drink.
An hour before service at the new Eaton DC hotel, Tim Ma did something that only a chef who's headlining a property dubbed "a resistance-chic hotel"and "the anti-Trump hotel" would do. He took a sound bath.
"Normally at 4:30, I'm scrambling and screaming, but it was really nice," says Ma of the ancient (and now trendy) wellness ritual of soothing Tibetan singing bowls, gongs, and harmonizing crystals. "We should practice what we preach. How can we change the narrative of how cooks are treated these days?"
Narrative and holistic wellness are big at Eaton, brainchild of Katherine "Kat" Lo, entrepreneurial daughter of billionaire real estate and hospitality magnate Lo Ka Shui, who operates the luxury Langham hotel chain. Though the liberal hub's positioning and messaging is in many ways a foil to the Trump hotel, Lo says the idea actually predates the current administration. In 2014, she says, her father "set me the challenge of creating a new hospitality brand that would anticipate the super rapidly changing world of today." That translates to part 209-room boutique property, part progressive arts and culture center, part dining/drinking/nightlife venue, part members-only workshop. All built with liberals in mind. 
"It's about a philosophy and bringing together people based on their values, especially people who want  to make the world better," says Lo, who's also currently opening an Eaton in Hong Kong (next up: San Francisco and Seattle). "Through that lens, we approach food."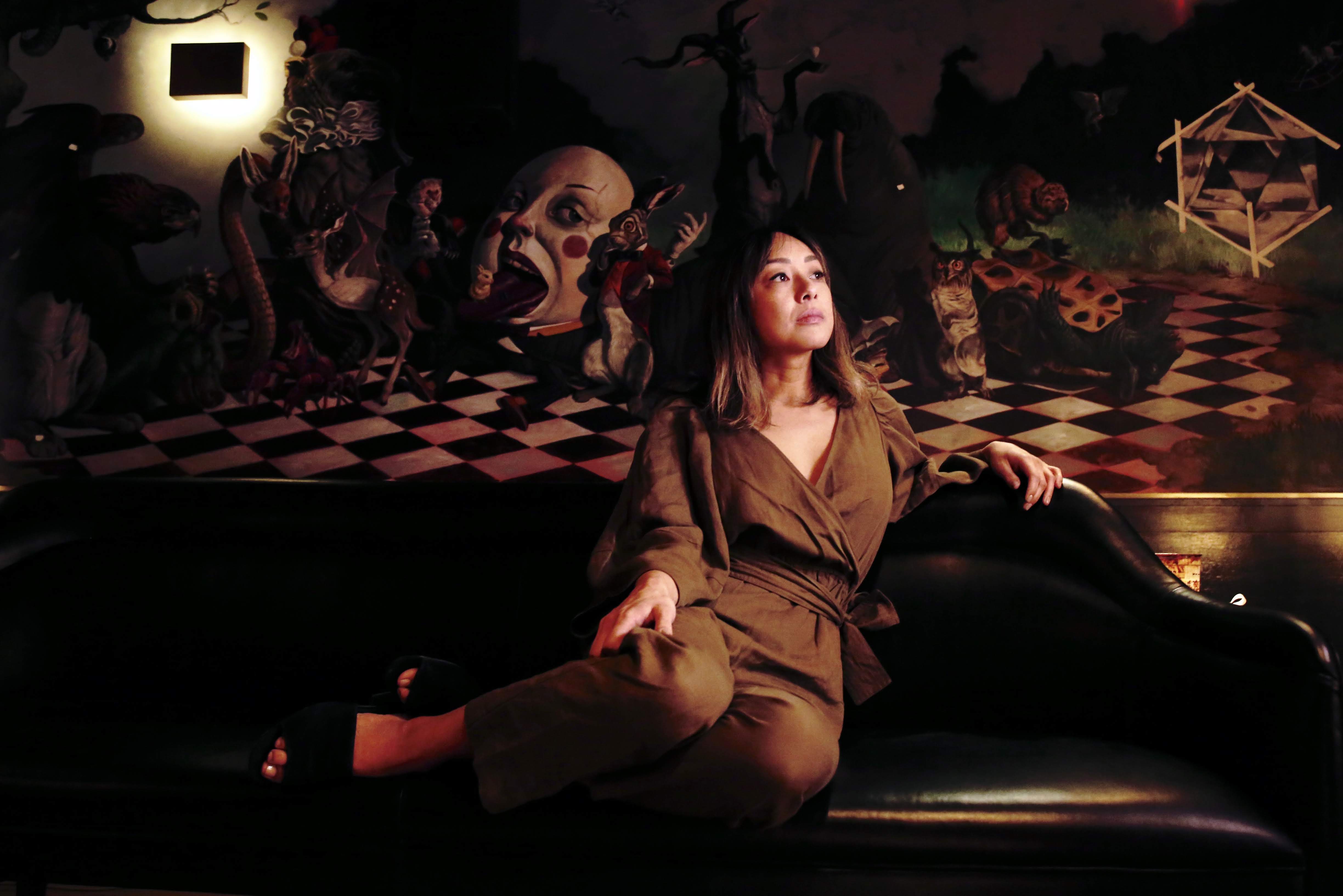 Ma, who also owns Chinese-French restaurant Kyirisan in Shaw, is designing menus for four distinct venues in the hotel, plus tiffin box room service, food for the members-only workshop, and catering—all projected to debut by the grand opening on September 28. Currently the public can order from a limited menu in a second-floor lounge; the other spaces are slated to open in the coming weeks. 
The biggest undertaking is American Son, the hotel's 150-seat flagship restaurant that'll serve morning through late-night. There's also Wild Days, a botanical rooftop bar and live music venue with a pan-Asian taco menu; a moody cocktail bar off the lobby called Allegory run by veteran barkeep Alexandra Bookless; and Kintsugi, a holistic tea and coffee shop with baked goods (vegan and no) from former 1789 pastry chef David Collier (see a rundown of each below).
Lo, who lives in LA, says it took three years—and a lot of meetings with high-profile chefs where "nothing really clicked"—to find Ma, who she brought on after a single dinner and conversation at Kyirisan. High-profile hotel groups typically court celebrity chefs and mega-restaurateurs, so Ma wasn't the obvious choice. Eaton is by far the biggest project for the engineer-turned-restaurateur. He's never competed on Top Chef, and spent the last ten years independently operating small-yet-ambitious restaurants in Virginia and DC; all but Kyirisan he sold or closed (Maple Ave., Chase the Submarine, Water & Wall). But for an anti-establishment hotel, Ma and his cooking was the Cinderella fit. He describes his style as both "polarizing" (the man once made a salad out of organs at Kyirisan) and "American food done through the lens of an immigrant."
"A lot of things like this go to people bigger than me: José Andrés, Bryan Voltaggio. I know how the totem pole works," says Ma. "You go to a restaurant or hotel for basic functions, but another thing is to see somebody's point of view."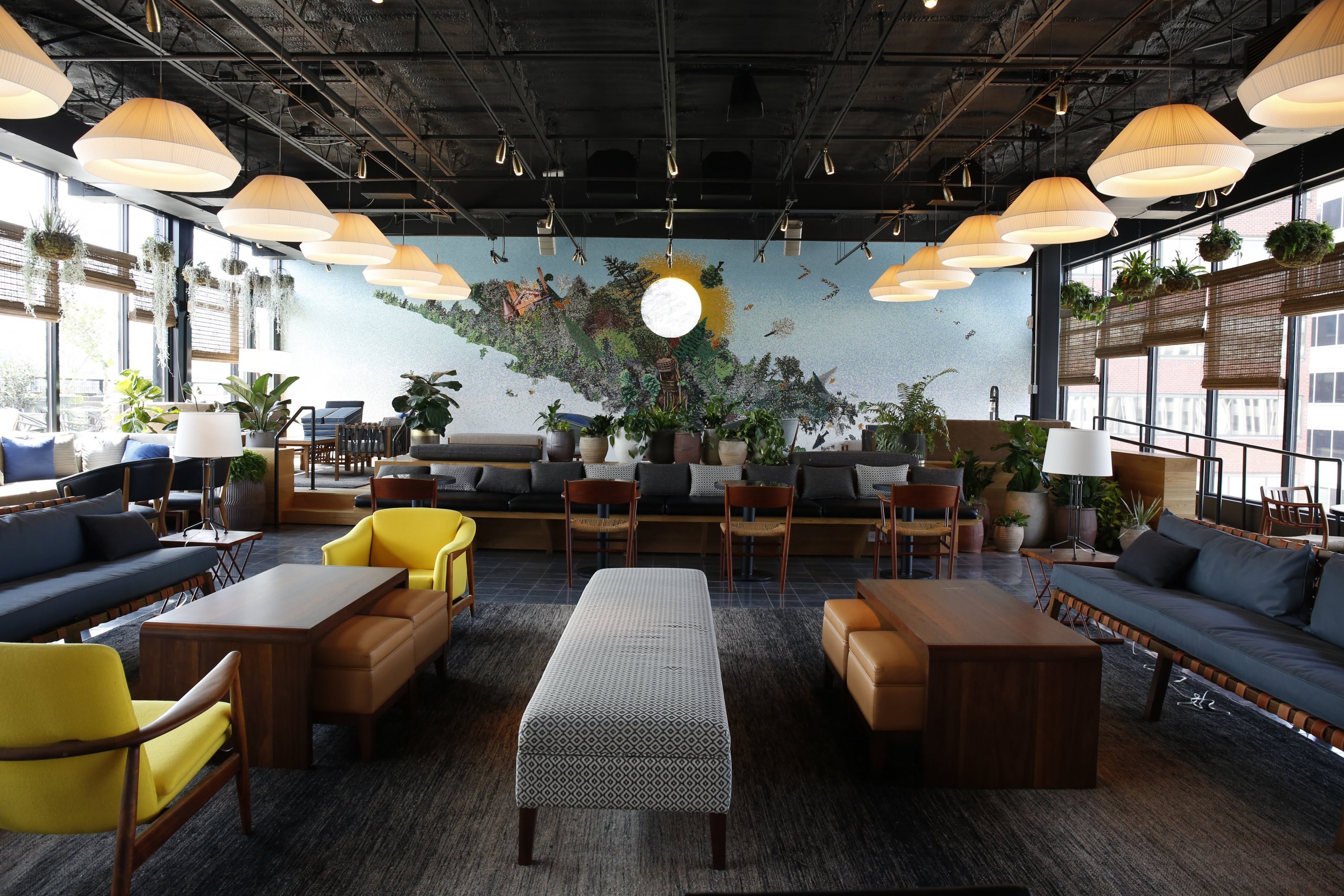 He's faced with no easy task. Not only is he running the culinary ship, but he's designing menus with an abnormally deep dive into politically and environmentally correct sourcing to keep in line with the hotel's messaging. Meats are some level of sustainable/organic or beyond, or not meat at all (there's a lot of vegan Impossible Burger "meat"). Coffees are local and third-wave (yep, that's a real thing). Ma liked Boxed Water, but when the team—including the Director of Impact and Sustainability—noted Betsy DeVos was an investor, it came off the list in flavor of Flow Water.
"No one wants to make Kat a hypocrite," says Ma. "There's the foundation of principles and a cause, but at the end of the day, all of this should be fun too. I think there are enough people on both sides of the project to make that happen."
Here's a look at the food, drink, and entertainment venues coming soon: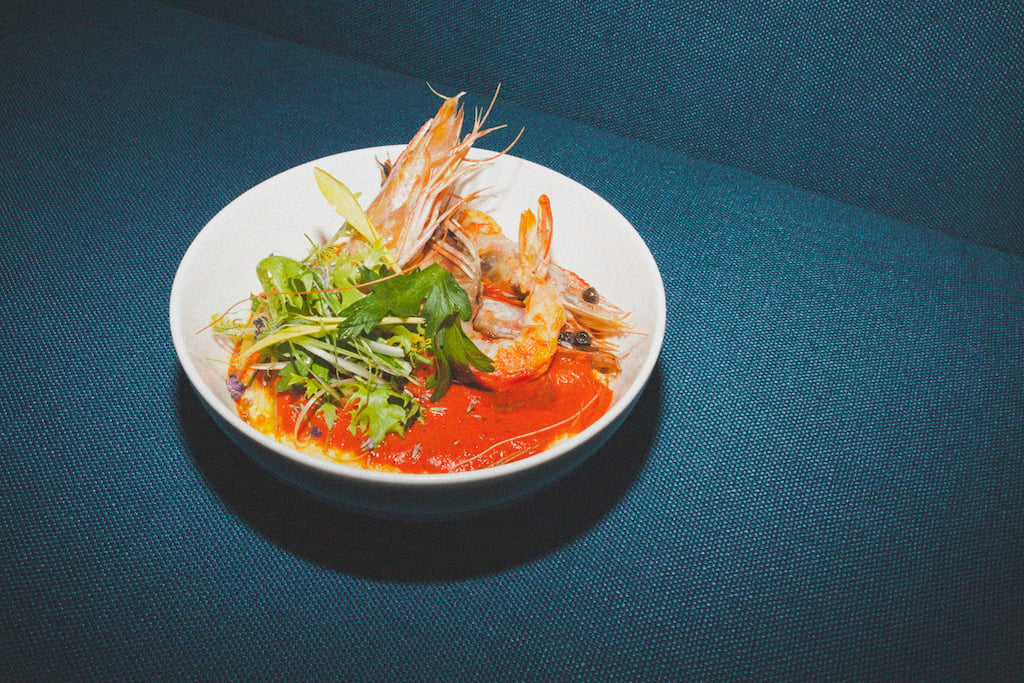 American Son
Ma's around-the-clock restaurant, which operates breakfast through late-night (plus weekend brunch), will serve the chef's idea of comfort food (Shenandoah wood oven-roasted lamb leg ssam with lettuce and condiments for DIY wrapping). The menu is broken down between smaller share plates and large-format dishes like whole fish and or a vegetable tower—a riff on a seafood tower filled with crudités and veggie dishes. "There's definitely a vegetable forward tilt to the restaurant," says Ma. 
The menus are designed to be personal, reflective of Ma's second-generation, Chinese-American perspective. His family moved from Taiwan to a small town in Arkansas in the late 70s when Ma was young; he spoke only Chinese until he was five. After facing racist comments, and brick through their window, "My parents either consciously or subconsciously decided to raise us as American as possible," says Ma. 
"We integrated so much that we lost everything about our Chinese culture," says Ma. "We were at Chinese New Year when I was a teenager, and my mom would introduce me to her Chinese friends as 'This is my American son, Timmy.' Just so they weren't confused about why I didn't speak Chinese, or why I didn't know it was Year of the Dog or something. That's where American Son came from."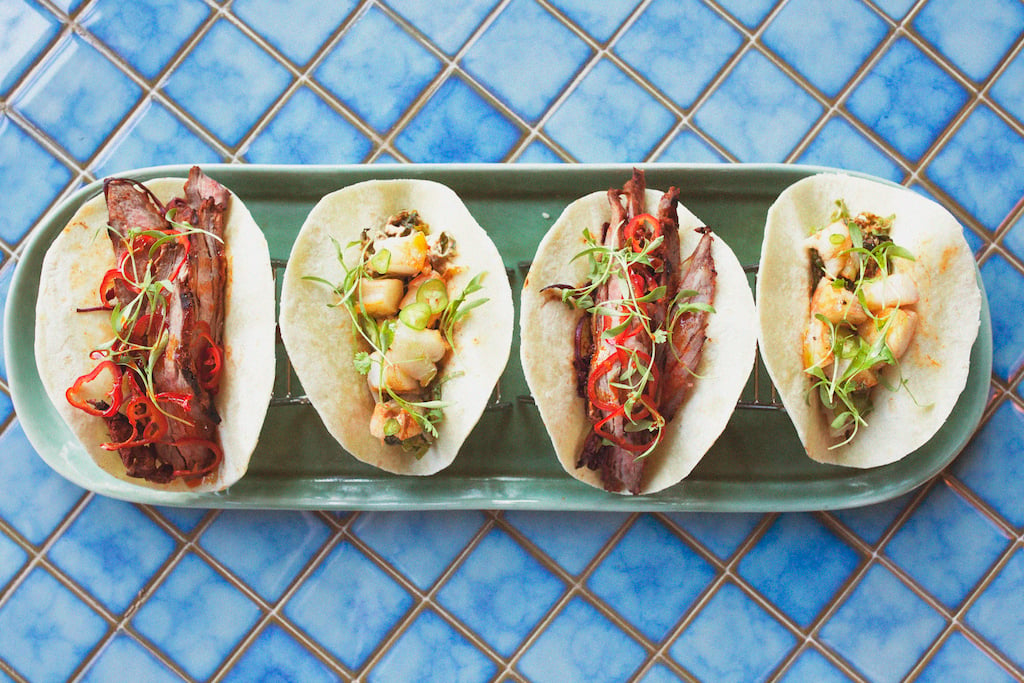 Wild Days
If you're looking for tunes and vegan nachos at Eaton, the semi-enclosed rooftop bar is the spot. The greenhouse-like space, which fits about 270 standing, is outfitted with tons of plants (real and artistic), lounge furniture, fire pits, and a giant mosaic from Baltimore artist Zoe Charlton. Half of the space converts into a stage for live musical performances and DJs. Ma designed a menu of pan-Asian snacks that includes mapo tofu tacos and others stuffed with marinated kalbi short ribs. For the meatlesss: Snacklins (locally made, vegan cracklins) topped with Impossible Burger chili and not-so-queso.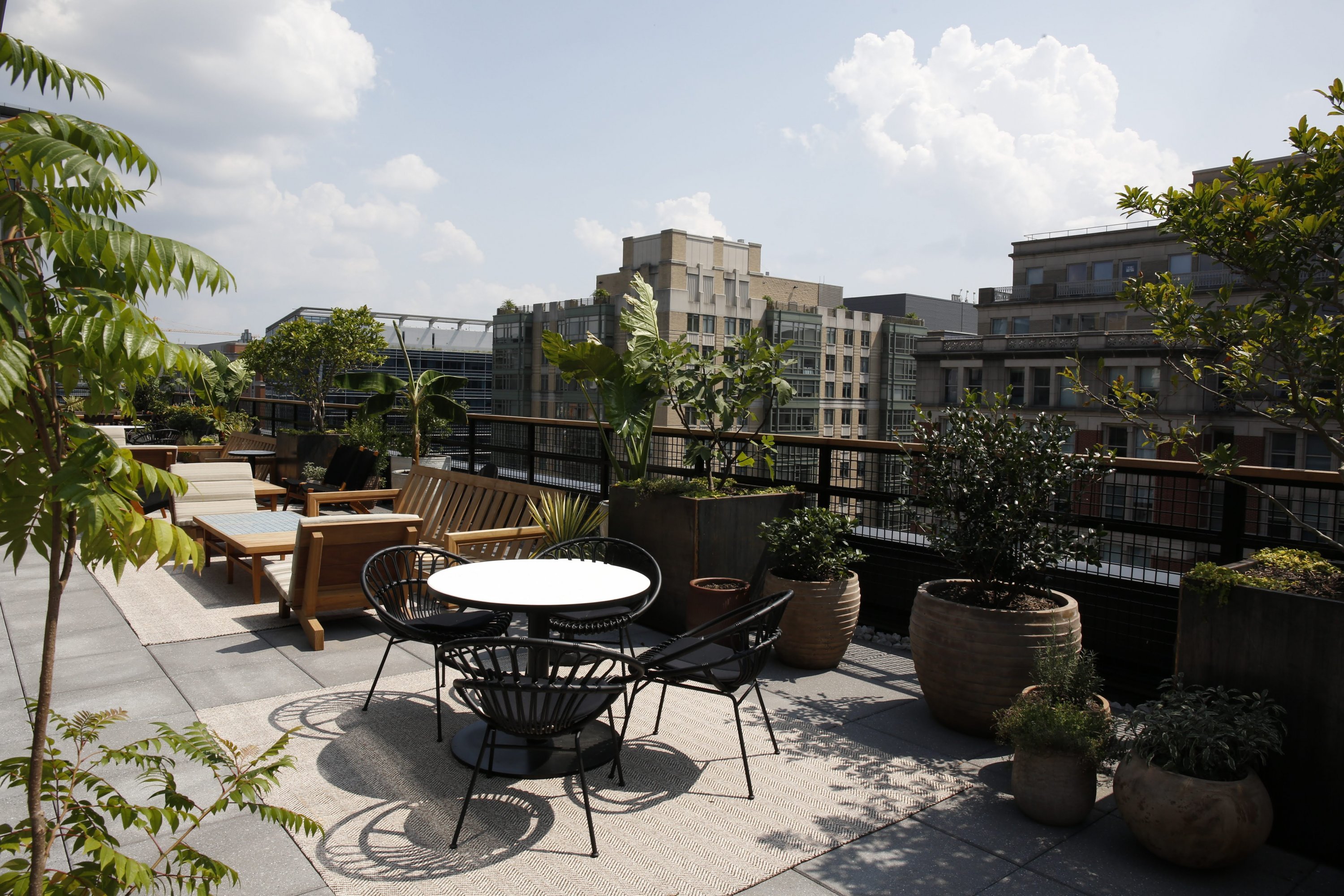 Allegory
Bartender Alexandra Bookless, one of the original talents at the Passenger, designed a menu of what Ma calls "nuanced classical cocktails." (His snacks, like cheese and charcuterie boards, match that style.) Like the rooftop, the moody, dimly lit lounge is designed for live performances, albeit more intimate ones.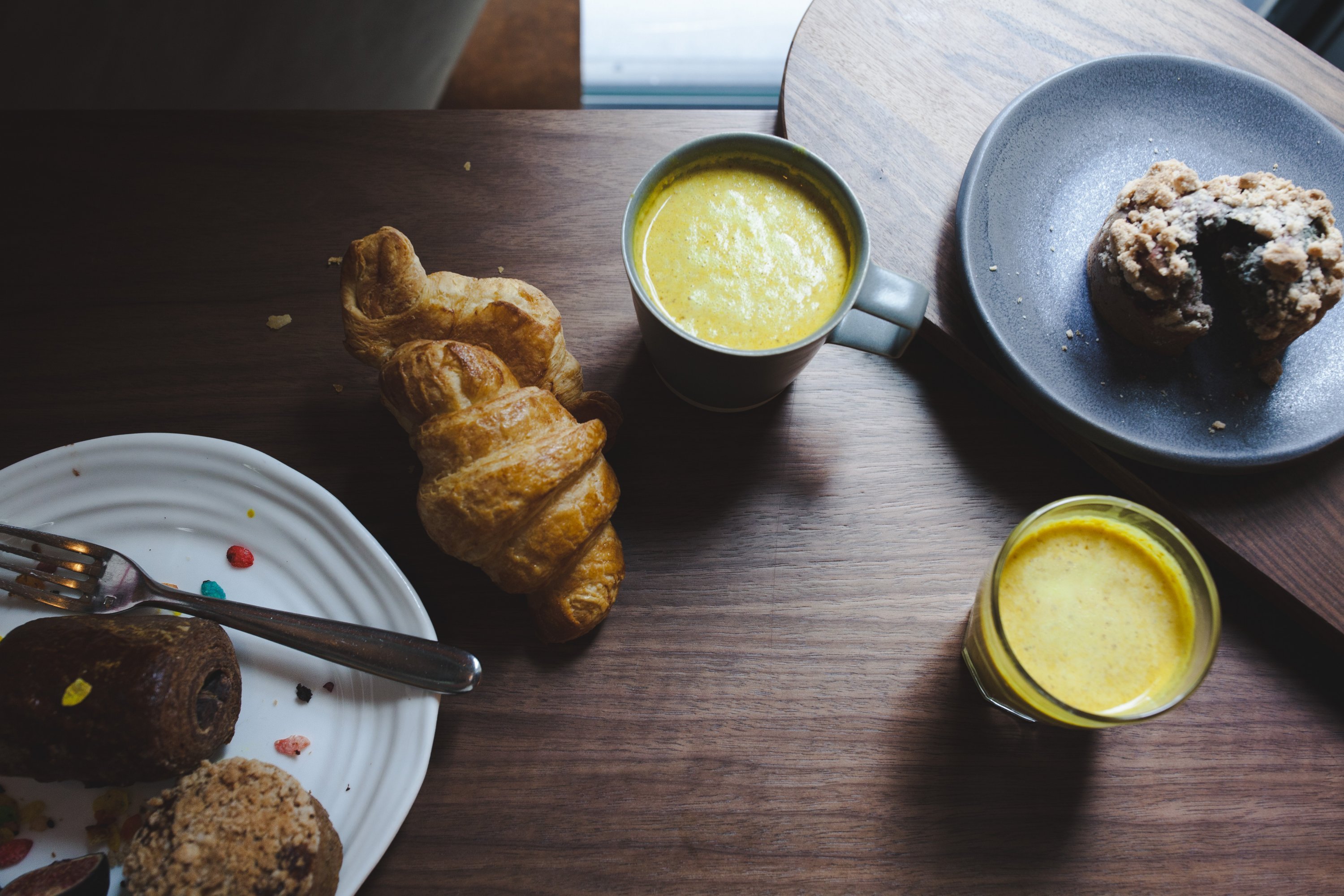 Kintsugi
If you think turmeric lattes are novel, try one of the shop's mushroom coffees or Native American-inspired specialty wellness teas. The 42-seat space has a separate entrance from the street, and is equipped with wifi and plenty of seating for non-hotel guests who want to camp out. There's also normal, but local and highly specialized coffee. Pastry chef David Collier, who was most recently at 1789, is behind a menu of pastries and sweets for butter-lovers and lactose-gluten-free-vegans alike.
Eaton DC. 1201 K St., NW