Raise a bloody and toast the symbolic end of summer on Monday (good news: summer doesn't officially end until September 22). DC restaurants are celebrating Labor Day with an array of brunch specials.
Ambar
523 8th Street SE; 2901 Wilson Blvd,  Arlington
A decadent long weekend deserves a brunch to match. Enter Ambar's boundless small plates ($34 to $39) and unlimited brunch drinks (DC) and .25 cent beverages (VA). Cocktails include mango, peach and berry riffs on the traditional mimosa, all made with Balkan sparkling wine.
Hours: 10 AM to 3:30 PM
Barcelona Wine Bar
1622 14th St., NW
Mediterranean, Spanish, and South American tapas make for a global spin on brunch classics. Among the medley of shareable snacks are olive oil-mint-honey pancakes and a jamon Benedict.
Hours: Starting at 12 PM
The Bird
1337 11th St., NW
Be a part of a brunch tradition in the making. The Bird hosts their first $15 bottomless Labor Day Bird Brunch Bash with bloody Marys and mimosas during a four-day event (Friday through Monday). Dishes from the chicken-centric menu include breakfast tacos and buttermilk biscuits with "bird gravy."
Hours: 10 AM to 4 PM (Friday and Monday) 9 AM to 4 PM (Saturday and Sunday)
Brookland's Finest Bar & Kitchen
3126 12th St., NE
With a focus on seasonal ingredients, Brookland's Finest is a fitting spot to try late summer dishes. Sample the fried green tomato Benedict with chipotle hollandaise, or crispy fried yuca with avocado salsa.
Hours: 10 AM to 3 PM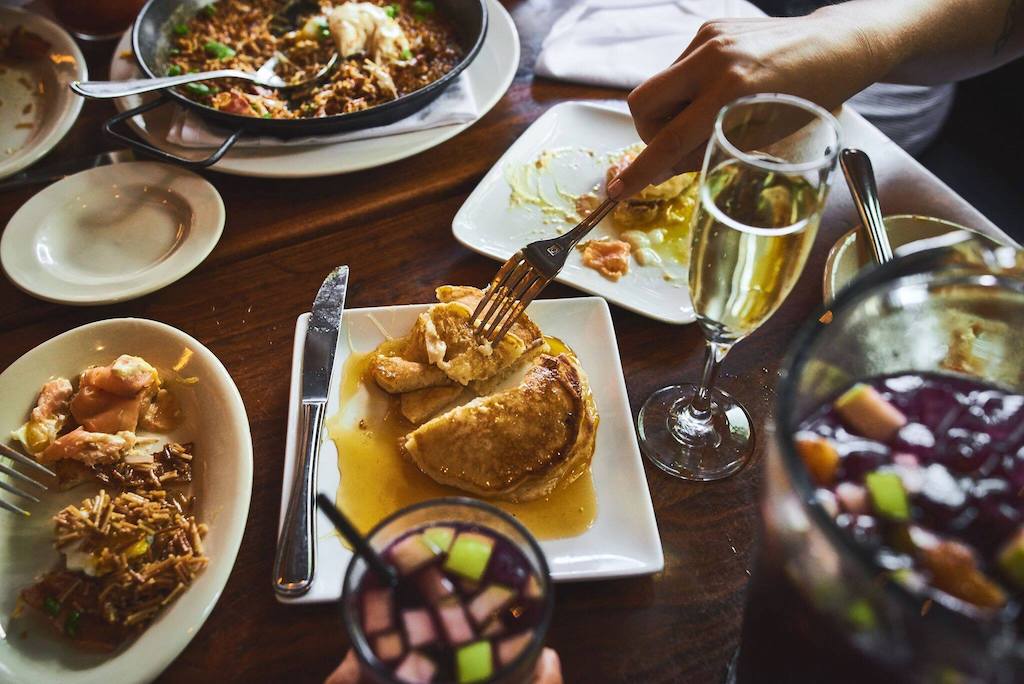 City Tap House Dupont Circle
1250 Connecticut Ave NW
Channel Cape Cod in Dupont Circle with a brunch seafood special ($25) featuring a whole lobster, potatoes and corn on the cob. The a la carte brunch menu is also available with $18 bottomless mimosas, bloody Marys and "beermosas."
Hours: Starting at 11 AM
Commissary
1443 P Street NW
No Sunday scaries this weekend! Commissary goes bottomless ($15 per person) all Monday long with mimosas, bloody Marys, and sangria. The big brunch menu accommodates dietary needs and preferences with a vegan burrito, gluten-free, vegan pancakes and plenty of vegetarian options.
Hours: 8 AM to 4 PM
Farmers Restaurant Group
Multiple locations in DC, MD, VA
All of the restaurants within this American hospitality group are serving Labor Day brunch, whether you go to Farmers Fishers Bakers on the Georgetown Waterfront, Farmers & Distillers downtown, or one of the four Founding Farmers restaurants. Menus and formats (buffet vs. a la carte) differ by location. For a bottomless spread, try Farmers Fishers Market Brunch Buffet, a plate-heaping meal typically limited to weekends ($32.50 per person; $16 for kids ages seven to 12; free for kids six and under).
Hours: Vary by location.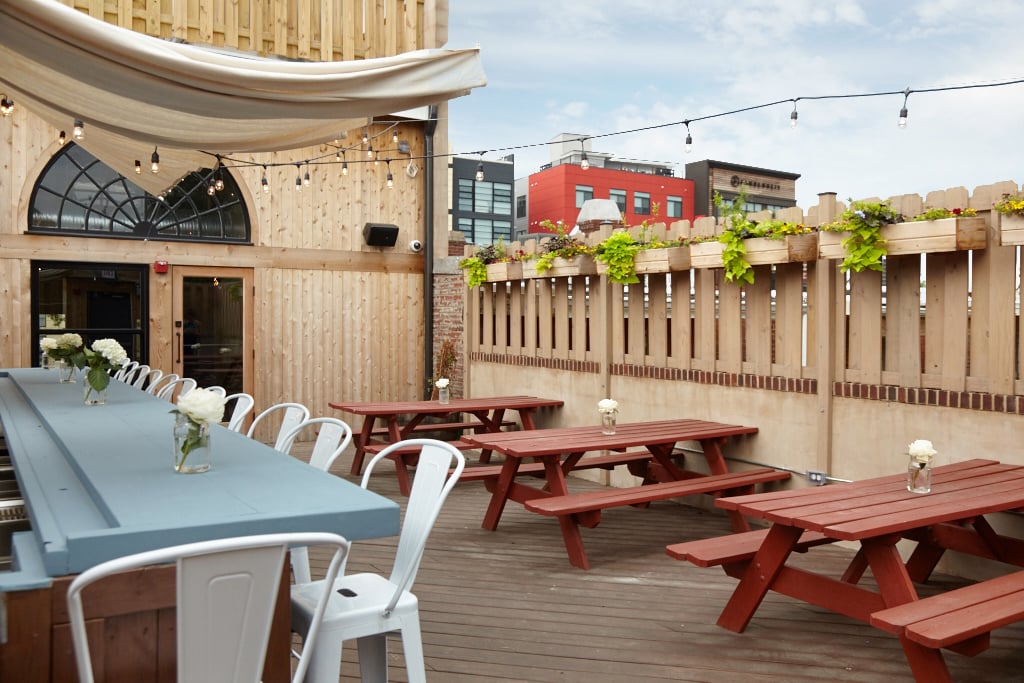 Homestead
3911 Georgia Ave., NW
Satisfy a sweet tooth with homemade chia pudding at this neighborhood gastropub, or satiate yourself with hearty steak and eggs. If you can't decide, the French toast sandwich is a happy medium with eggs and bacon wedged between challah French toast.
Hours: 10 AM to 3 PM
Logan Tavern
1423 P St., NW
For those seeking an experience with more caffeine than cocktails, Logan Tavern's bottomless Fair Trade Coffee for $3 is the right fix.  The menu strikes the breakfast-lunch balance with options ranging from classic eggs Benedict to sandwiches and salads.
Hours: 10:30 AM to 4 PM
Pennsylvania 6
1350 I St., NW
For people who really like sliders, head to Pennsylvania 6 for bottomless chicken salad, pulled pork, and burger sliders ($15 per person) and free-flowing mimosas ($9.25 per person).
Hours: 11:30 AM to 3 PM
The Pig
1320 14th Street NW
Celebrate the full animal in its full range at the "nose to tail" restaurant. The prix-fixe includes one starter, one entree or sandwich and one dessert or breakfast cocktail for $27 per person. Satisfy carnivorous cravings with the customizable breakfast meat boards and select three meats for $20 or five meats for $32.
Hours: 9 AM to 4 PM