We all know DC offers a ton of things to do, from niche to mainstream, and everything in between. But did you know there's a way to get a ticket to all of DC's best events in one place?
INWEGO is your new favorite subscription service that gives you a ticket to hundreds of events! Originally founded in Atlanta in 2016, INWEGO just launched in DC on August 15th. After successful launches in Atlanta, Phoenix, and Denver, INWEGO's General Manager, Chris LeCraw, was excited to bring INWEGO to it's fourth city. "In a city like DC that's buzzing with so much to do, we think INWEGO is the perfect fit. We make it easy for our subscribers to explore new places and do more in their city."said LeCraw. If you're not familiar with INWEGO, here's what you need to know:
INWEGO gets you a ticket to college and pro sports events, food and drink festivals, concerts, comedy shows, beer tastings, and more for just $49/month.
There are no additional ticket fees – everything is covered in your monthly subscription.
Go to as many events as you want each month.
Link your ticket with friends who have INWEGO to sit together, or purchase guest tickets to bring your non-INWEGO friends.
Tickets are available five days prior to the event, but you can browse upcoming events in your area through the website or app.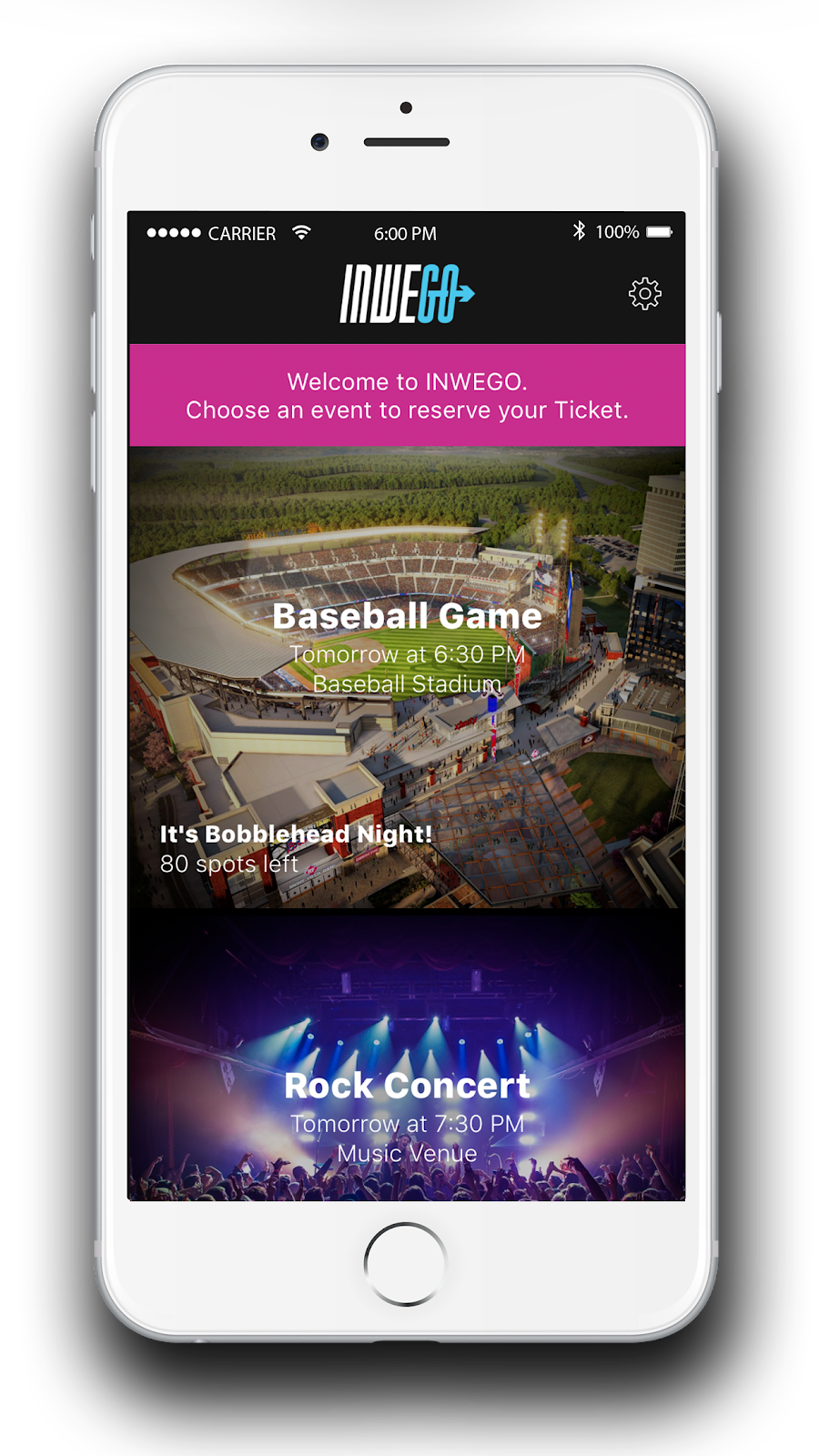 To join in on the fun, all you have to do is subscribe – either on INWEGO.com or in the INWEGO app, available on iOS and Android. You'll need the app to reserve your tickets and attend events.
INWEGO offers tickets to a variety of events throughout the DC Metro area. In its first week, INWEGO subscribers could go to to a D.C. United match, the Nationals vs. Marlins series, a Redskins preseason game, Luke Bryan, Trombone Shorty, The Revivalists, Kegs and Corks, and more!
Once you subscribe, it's easy to reserve a ticket to an event through the INWEGO app. Just scroll through the app, tap on an event, and click to reserve your ticket – that's it! The ticket is right there in the app, no will call, no additional fees. Just tap and you're ready to go.
But what's the fun in going to an event alone? You can purchase guest passes for non-subscribers to almost any INWEGO event after reserving your ticket. Or, if your friends are INWEGO subscribers, you can link your tickets and sit together.
Ready to give it a try? INWEGO is currently offering 50% off your first month's subscription using promo code WASHINGTONIAN. Hurry, offer expires 9/31. For more information on INWEGO and to see upcoming events, visit INWEGO.com.