If you spend nights after work combing through Wikipedia pages about serial killers or binging Making a Murderer, you're in luck: Two major names in the true crime genre are headlining Brightest Young Things's inaugural true crime festival "Death Becomes Us" this November.
Paul Holes, the cold case detective who helped catch the Golden State Killer, and John Douglas, a former FBI profiler and author of the book that inspired the recent Netflix hit Mindhunter, will headline the two day festival.
"My entire career has been focused on true crime," Holes said in a statement. "To be able to share my experiences on stage at the Death Becomes Us – A True Crime Festival with two individuals who both inspired me  – John Douglas at the beginning of my journey and [genetic genealogist] CeCe Moore in my final days pursuing the Golden State Killer – is an amazing position to be in and I am looking forward to joining in on the event!"
Other announced acts for "Death Becomes Us" include: Buzzfeed Unsolved hosts Ryan Bergara and Shane Madej; Lieutenant Joe Kenda from Homicide Hunter; Phoebe Judge from the Criminal podcast, and the hosts of the Wine & Crime podcast.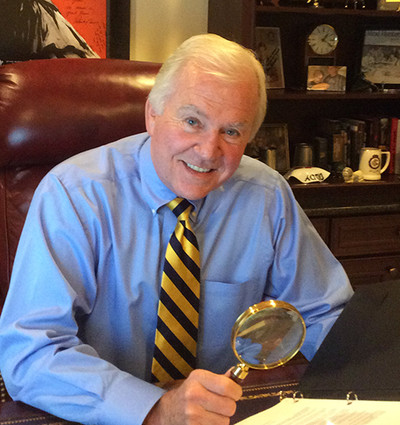 The festival will be from November 3-4 at Lisner Auditorium. Tickets to see Holes and Douglas will go on sale tomorrow at 10 AM. Find more information about individual show tickets here.