Connor Smith looks like someone who belongs on a basketball court, not a furniture market outside Paris. But, appearances can be deceiving.
"As soon as I saw them, I could picture them at a boho-chic reception," Connor says, pointing out a new set of chairs just delivered to the Sterling, VA warehouse. He grins. "Give it a year or two and you'll see them everywhere–and we'll already be on to the next hot item. (New Sayl Dining Collection From Linen Rentals DC Spring 2019)

Connor is the Assistant Manager of Event Rentals DC & Miami, the rapidly-growing rental company that's already disrupting the District's event-planning industry. Event Rentals DC has been adding inventory and high-profile clients for years – you've probably sipped champagne or nibbled on hor-dourves under one of their tents. The company made a big statement earlier this year with the creation of Linen Rentals DC, which specializes in new collections in flatware, china, linens, glassware, table runners, ribbons, pipe and drape, and chairs.
Connor points out that staying on top of the event rentals industry means combining cutting edge design and solid planning. Just preparing for the arrival of the new inventory required leasing and building warehouses and unloading tractor trailers for two months straight.
"It was a challenge, I'll tell you that," Connor says, referring to the work required to transfer hundreds of thousands of new inventory items acquired from the bankruptcy of Classic Party Rentals in Florida and Tennessee. "It was worth it. Now we can boast one of the biggest rental inventories in the DMV. You name it, we have it – 1500 feet of pipe and drape, 60,000 items of flatware, glasses, and china, 70,000 linens, chair covers, bows, and napkins, sashes, ribbons, and more, not to mention the chairs.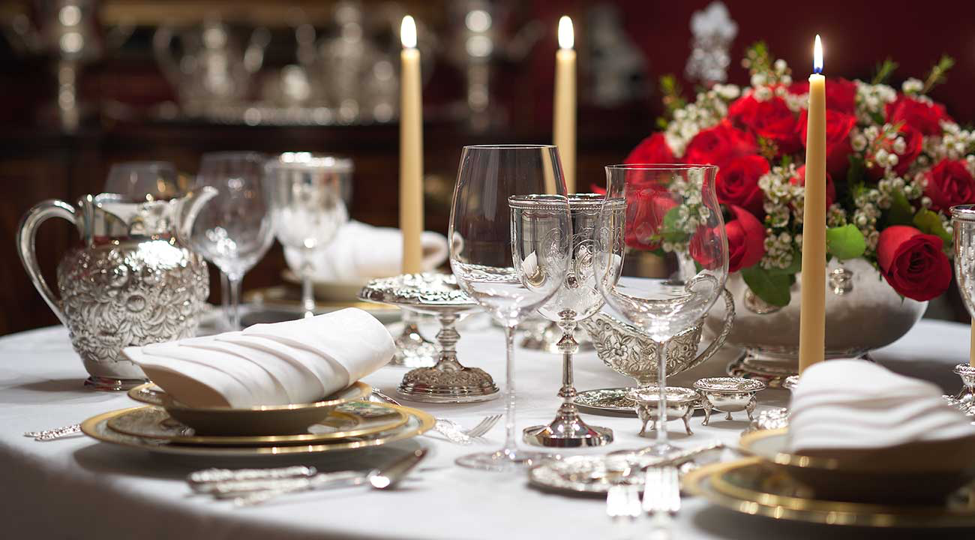 Event Rentals DC & Linen Rentals DC has over 6000 chairs in stock. The company consults with event planners from around the world to ensure they can provide not just on-trend, but ahead-of-trend looks for every event.
"That's what makes us so special," Connor explains. "Our large inventory means we can offer better selection and better prices to our customers. For example, linens that would cost $30 or $40 from a competitor may only be $15 with us. We also go out of our way to pick up those unique pieces that let people put a personal stamp on their event."
It's this combination of good value and a top-end, exclusive selection that has people talking about how Event Rentals DC & Linen Rentals DC is changing the game in the event planning scene, having embraced new cutting-edge technological tools – though Connor is quick to point out that it's all in the name of making life easier for clients.
"We will have an app that lets you book rentals directly from your phone or tablet," he says. "Not to mention the computerized 3-D preview. Our clients love that they can visualize the layout ahead of time. It's like a magic wand for settling arguments and ending indecision."
The company is preparing for the fall wedding season and exploring partnerships with vendors, planners, and photographers. However, Connor doesn't want clients to think they've lost the personal touch that made Event Rentals DC so easy to work with.
"We still have the same no-pressure atmosphere, and we still want to sit down and have a cup of coffee while you tell us about your next event," he says. "We're here to help make the whole process special and stress-free."
Event Rentals DC & Linen Rentals DC also help out the local community through its outreach program.  The company either highly discounts or donates a percentage of its revenues to non-profit events, charities, and fundraisers.  "Our goal is to help empower the community.  Sometimes, not all events have the funding they need in order to be able to help other people.  We do the best we can to provide assistance to these events so that they can happen.  We want to be known as the event rental company that truly cares about the city and its clients."
For more information – and to see the newest styles and collections available for your event – visit www.linenrentalsdc.com and www.eventrentalsdc.com or call 571-882-1855.