Our Washingtonian Recommends lists bring you the best places to eat, drink, and be entertained—all selected by Washingtonian editors.
Washington is experiencing a taco boom—not to mention an influx of Mexican restaurants of all kinds, from stellar haute cuisine at Poca Madre to fun, splashy places like Mi Vida at the Wharf. Looking for a wallet-friendly meal? Here are our favorite finds from the 2018 Cheap Eats list. 
Chaia
3207 Grace St., NW; 202-333-5222
A tortilla can make or break a taco. So at this vegetarian "farm to taco" shop in Georgetown, sunny rounds are house-made with organic, gluten-free masa and griddled to order, then stuffed with seasonal combinations such as roasted zucchini, goat cheese, and chipotle yogurt or smoky collards with paprika salsa. It's easy to channel Tulum in the airy space, so order a rosé or a fresh-pressed juice and relax. A larger sister taqueria is slated for Mount Vernon Triangle this year. Also good: Potato-and-kale taco; black beans and green rice; weekend egg tacos.
El Sol and Mezcalero
1227 11th St., NW, 202-815-4789; 3714 14th St., NW, 202-803-2114
Good luck finding tortillas as good as the ones here. At hole-in-the-wall El Sol and the more atmospheric Mezcalero, small batches of masa are made every few hours and pressed to order into pliable, sheet-thin disks. The tortillas make an ideal foundation for lengua or carnitas tacos, or for stretchy strands of bubbling queso fundido. Chef Alfredo Solis and his sister Jessica also do their Mexico City roots proud with a standout ceviche de pescado and mole rojo chicken. Also good: Chile relleno; guacamole; chorizo-and-potato sandwich.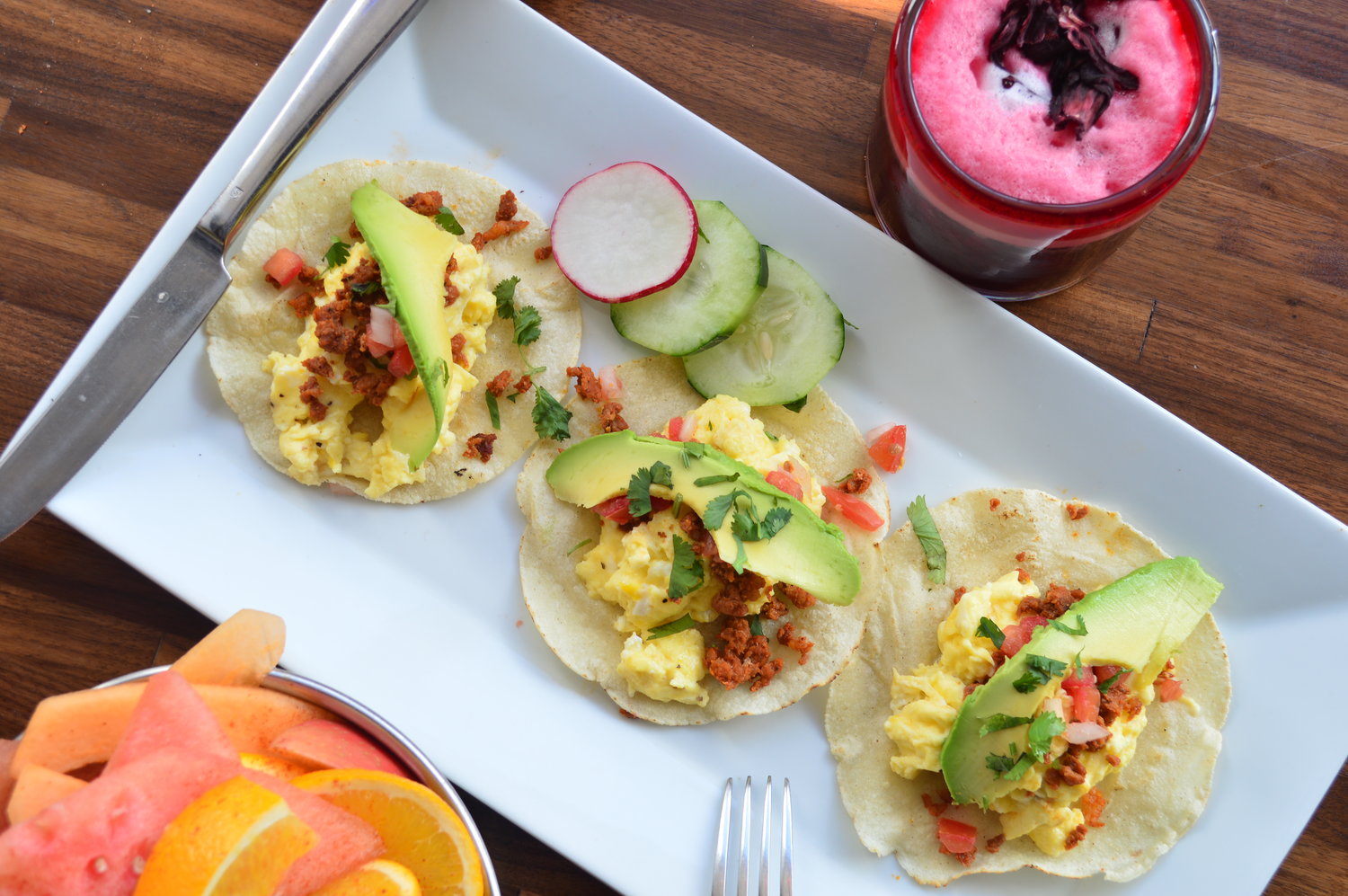 La Mexicana Bakery & Taqueria
2907 Arlington Dr., Alexandria; 703-717-0807
Don't let the tantalizing rows of baked goods fool you—this is so much more than just a sweets spot. A small kitchen turns out restorative chicken posole verde; simple and terrific street-style tacos; and textbook sopes piled with beans, avocado, and shredded lettuce (when it comes to proteins, we love the carnitas or carne asada). Tortas (sandwiches), served on warm house-baked rolls, are always worth getting. Also good: Mexi-Cuban torta; shrimp tacos; pupusas revueltas.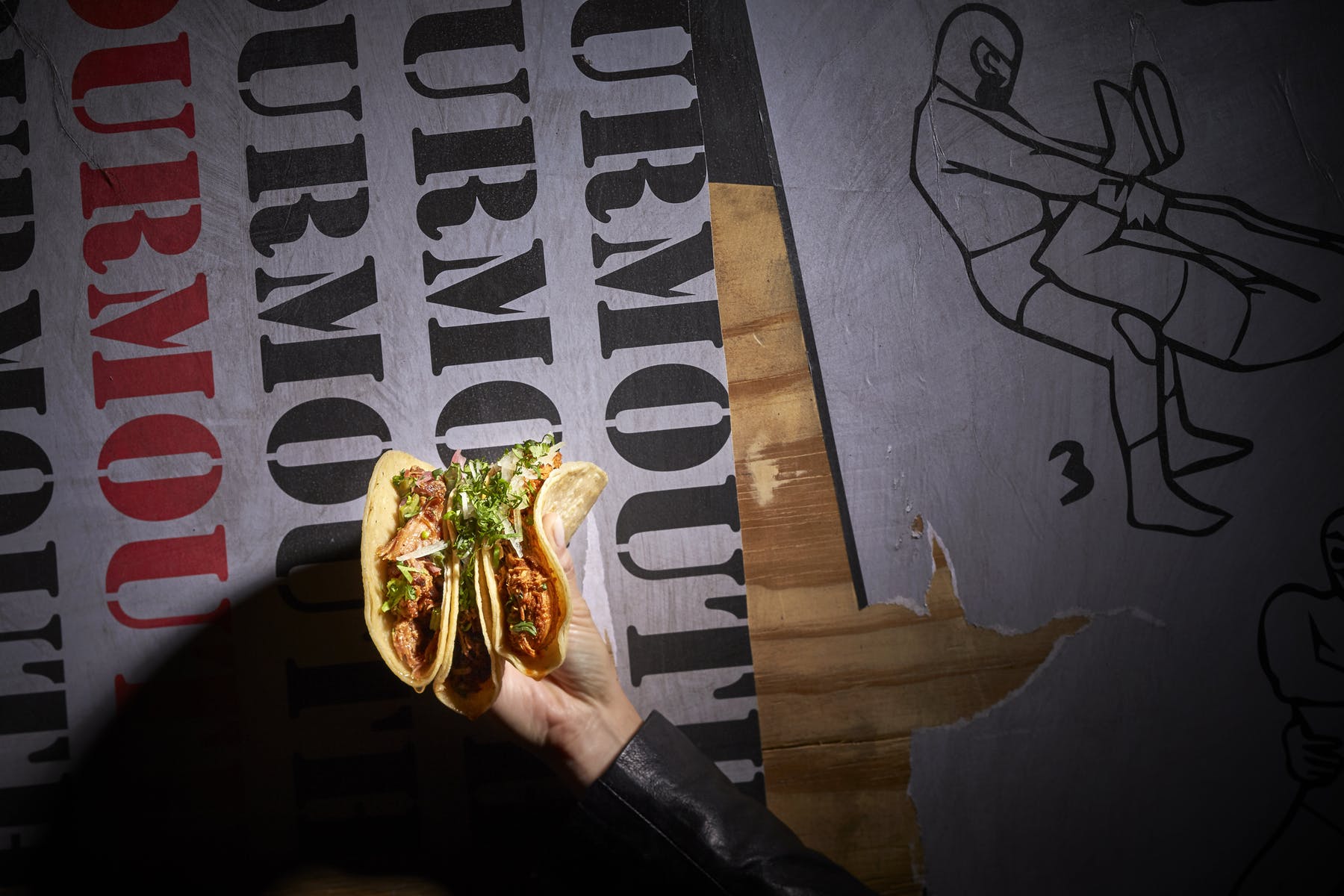 Taco Bamba
Falls Church, 703-639-0505; Vienna, 703-436-6339; Springfield, 703-436-1262; DC, 202-289-7377
Few local chefs get as creative with a tortilla as Victor Albisu, who stuffs them with the likes of Kung Pao shrimp or grilled chicken and yogurt. Each location has its pluses (Falls Church is good for quick-grab, DC for happy hour) and its own menu items, but across the board you can expect Albisu to take high-flying chances and usually stick the landing. Also good: sope al pastor; crab tostada; posole;guacamole and chips.
Taqueria la Placita
5020 Edmonston Rd., Hyattsville; 301-277-4477
The mariachi-band figures on the roof let you know you're in for a fiesta. This taqueria, with 20 types of ta­cos, celebrates odd bits in particular. Our favorites are the tripe, tongue, and pork cheeks. But for peak pig, try the mixed pork—a fatty, chewy medley of parts—double-wrapped in corn tortillas. A separate counter near the entrance serves fresh juices and a can't-miss elote (Mexican street corn on the cob). Also good: Pork-skin tacos; carnitas tacos; cactus tacos.