Taco Bamba's swankier Mexican sister restaurant is almost here. Chef Victor Albisu will open Poca Madre on June 19, adjoining the Penn Quarter location of his popular taqueria (both occupy the former Del Campo space). On tap for the new venture: an outdoor tropical cocktail garden and 68-seat dining room serving modern Mexican fare. 
Washington is in the midst of a taco boom, but Albisu designed Poca Madre to stand out—both from the taquerias (including his own next door), and the restaurants with frozen margarita machines cranking behind the bar. 
 "What we want to do is change perspectives," says Albisu. "I want to honor the ingredients and process, but it's more like what's going on in Mexico City, where tradition is being turned on its head."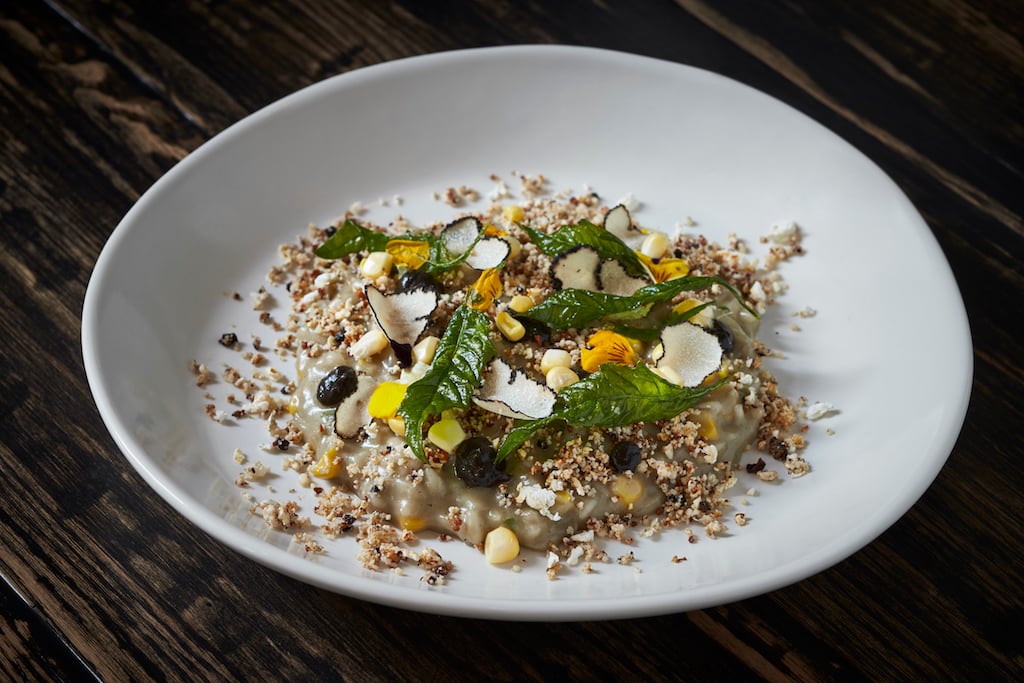 Take the duck al pastor—one of the large platters on the share-friendly menu. Instead of the traditional pork, a half bird is slow-roasted with chilies and pineapple until it's pull-apart tender, rolled in its skin, and served with roasted pineapple sauce, onions, cilantro, and homemade corn tortillas. You'll find similar playfulness in dishes like "not" guacamole with tempura-fried avocado, elote (street corn) risotto, or pollo con mole—here fried chicken (classic is poached), drizzled with spiced agave, and served with a black mole enriched with foie gras. Though the space the space has been entirely transformed, Del Campo fans will find a few familiar flavors from the South American grill—hamachi ceviche, for instance, or a massive tomahawk steak with smoky chili salsa and bone marrow aioli.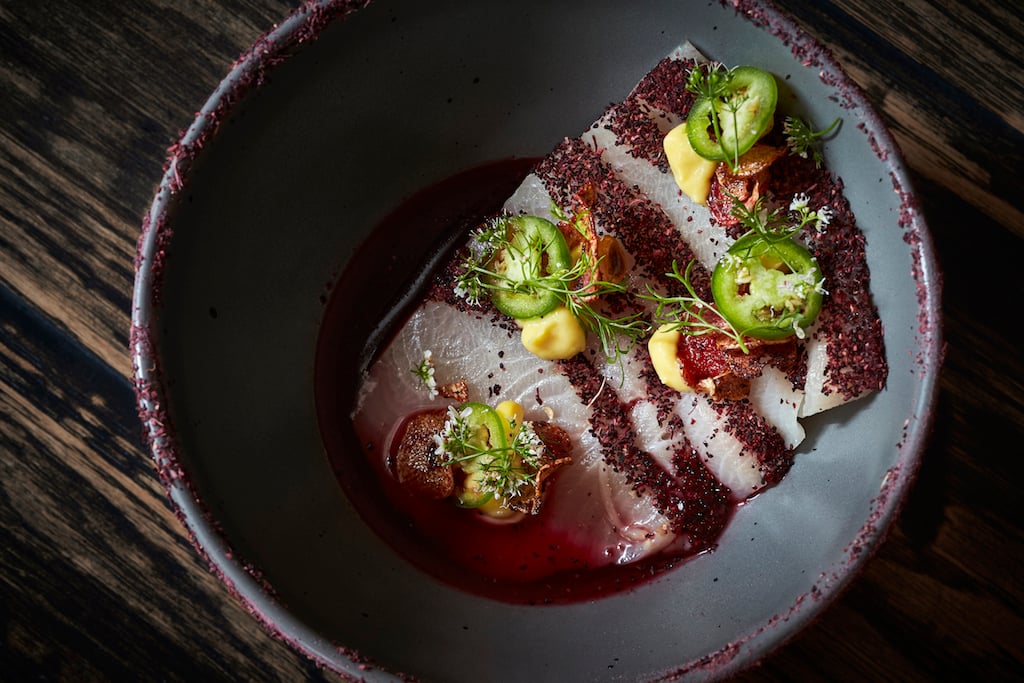 The same whimsy applies to the bar, helmed by Amin Seddiq and Michael Iglesias (if you like boozy libations at Bamba, you can also thank them). Margaritas come frozen-to-order with liquid nitrogen, while pina coladas are punched up small-batch Del Maguey mezcal, aged rum, and cinnamon-y pineapple syrup. Guests can snag a spot at a six-seat agave bar or hang outside on the roomier garden patio.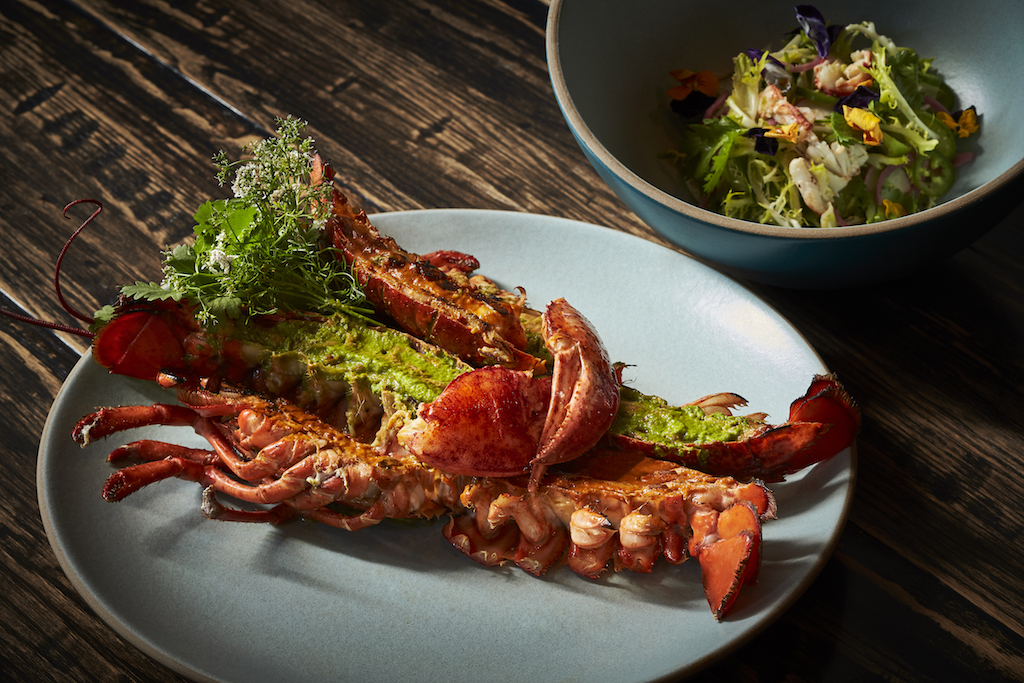 Designer Maggie O'Neill of Swatchroom is behind the fresh look, meant to bring the outdoors in with agave green accents and plants in hanging copper pots. The most eye-catching element sits behind the host stand, where there's a depiction of an open door on the US-Mexico border inspired by artist Richard Lou's poignant 1988 piece, Border Door. 
"It's an important moment to shine a light on the massive impact Mexican culture has made on food, and the world,"  says Alibsu, a native Washingtonian of Peruvian and Cuban descent whose mother still runs a Latin market in Northern Virginia. "I've had the pleasure of working with Mexican servers, runners, chefs, managers, bartenders as long as I've been in this industry, and I'm proud of that. To me, this picture says build doors, not walls."
Poca Madre.  777 I (Eye) St., NW; 202-838-5300.
CORRECTION: The subhead of this story initially misstated that the restaurant opens next week. It opens June 19.