I did it. I really did it: I closed down a TGI Fridays.
Well, contrary to what the entire Washingtonian office would have you believe, it wasn't entirely my fault—let me explain. The Foggy Bottom location has officially closed, ending the era of what may have been one of the strangest establishments on these fair shores of the Potomac.
If you have some time at lunch today, I really recommend you read the Yelp reviews of this place. It's an SNL skit meets an episode of the Twilight Zone meets Upton Sinclair's the Jungle—anytime people describe your restaurant as providing "the most bizarre experience ever(?)" and type the warning "do yourself a favor stay away!!!!," they really mean it. It was truly that bad.
All this to say, there was some unrest in the kingdom before I came along and wrote about the heaping piles of dishes all over the place, the apparent utensils shortage plaguing its kitchen, and the crumbs that littered its counters like pockmarks on the buttocks of society.
While Brian, the friendly TGI Fridays communications manager I emailed, couldn't provide details about its closing, you don't have to be a rocket scientist to put it all together. No matter how many Fridays™ Signature Whiskey-Glazed Sliders Made With Jack Daniel's®  you sling out, there's no amount of chipotle pepper sauce you can throw on something to cover up general grossness.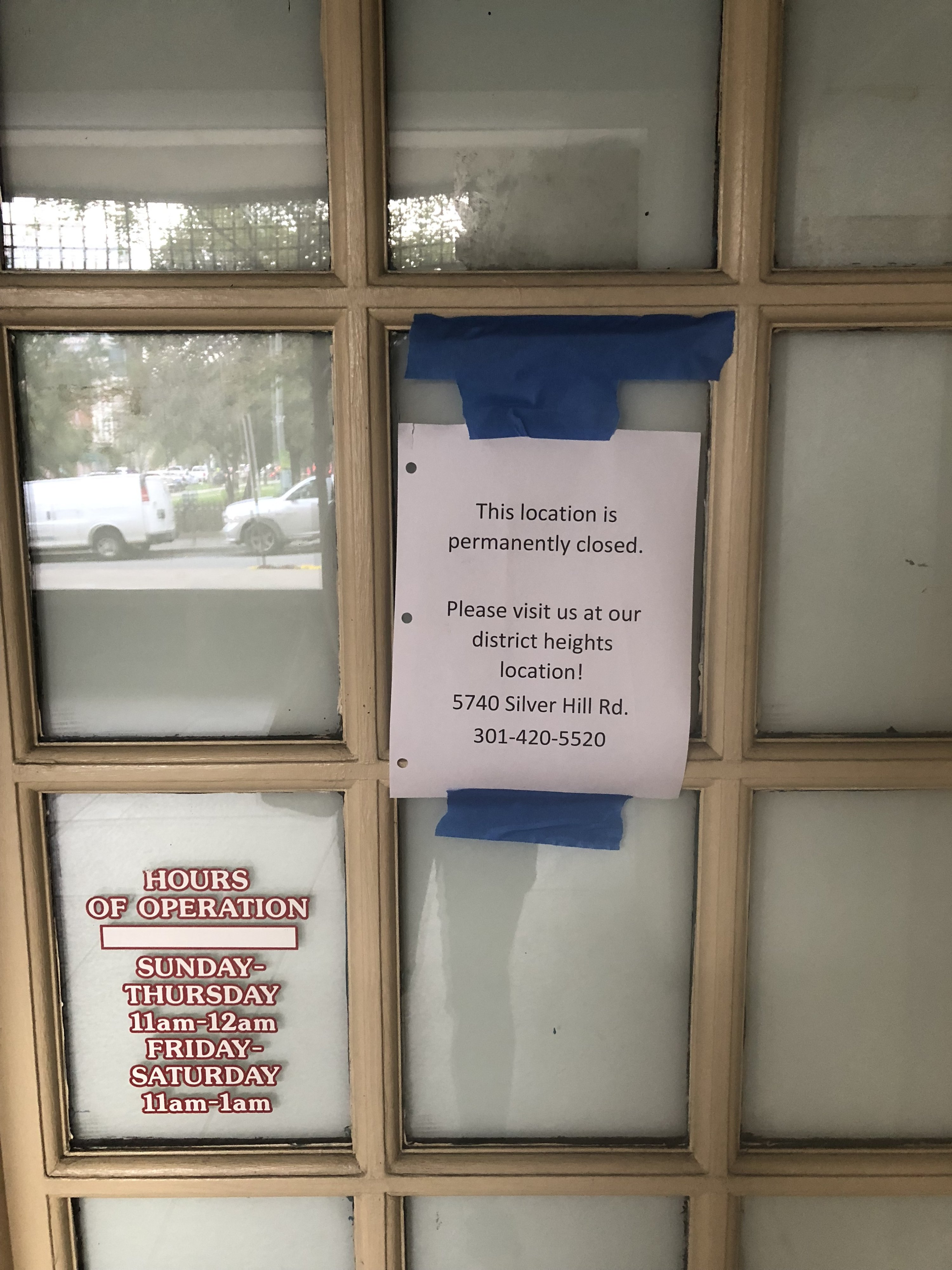 But, despite all its shortcomings, the bugles still warble out "Taps" across Foggy Bottom as George Washington University students don their mourning shrouds. It was one of the few spots in the neighborhood for cheap, easy food and drinks, say former students, a necessity when you're on a college budget and want to hit up a special for bottomless apps.
"If you wanted to have a time when you could drink with no judgment and totally unwind from the craziness that was happening around you and feel a bit safe, you would go to TGI Fridays," says Washingtonian staff writer Brittany Shepherd, who was an GWU undergrad. "It was a place to have a lot of firsts for people. Some people had their first college drinks there, and you could have your first date with your shitty college boyfriend there."
And the best part? The spot was notoriously lax when it came to identification, says Washingtonian editorial fellow Regina Park, also a graduate. "The drinks were crazy strong, even if the service was terrible and the potato skins tasted like weird, bendable crackers and sometimes you didn't get what you ordered," she says. "You [could] get a cup full of alcohol for less than $10 here. I'm talking a high-ball glass."
So, yeah, the food was kind of blah and the service was abysmal, but when you're 18, all you really want are plates of fried food coming at your face in endless waves and someone to pour you colorful vodka drinks with no questions asked. And on that, TGI Fridays delivered.
Below are comments from the Overheard at GWU page's post announcing the restaurant's closing, showing that, no matter how toxic the relationship, sometimes it's just really hard to say goodbye.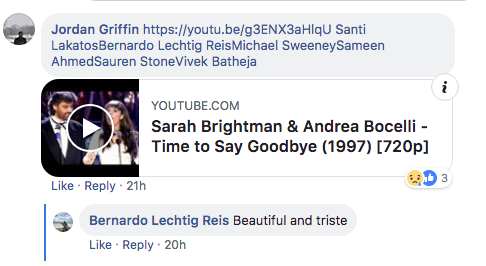 Regina Park contributed reporting to this piece.