Andrew Dana is on track to make "ish" the catchphrase at Call Your Mother. The "Jew-ish" deli, which he created with chef Daniela Moreira, opens in Park View this week with an offbeat menu of wood-fired bagels and locally sourced deli fare. This isn't the duo's first dough-based eatery; they're two-thirds of the team behind nearby "Neapolitan-ish" pie joint Timber Pizza Co. Dana says the phrase, which is spelled out on a bracelet around his wrist, gives them more culinary freedom.
"If you call it a Jewish deli, people have very clear cut expectations, and we wanted to be able to do creative riffs," says Dana. "And have pork on the menu."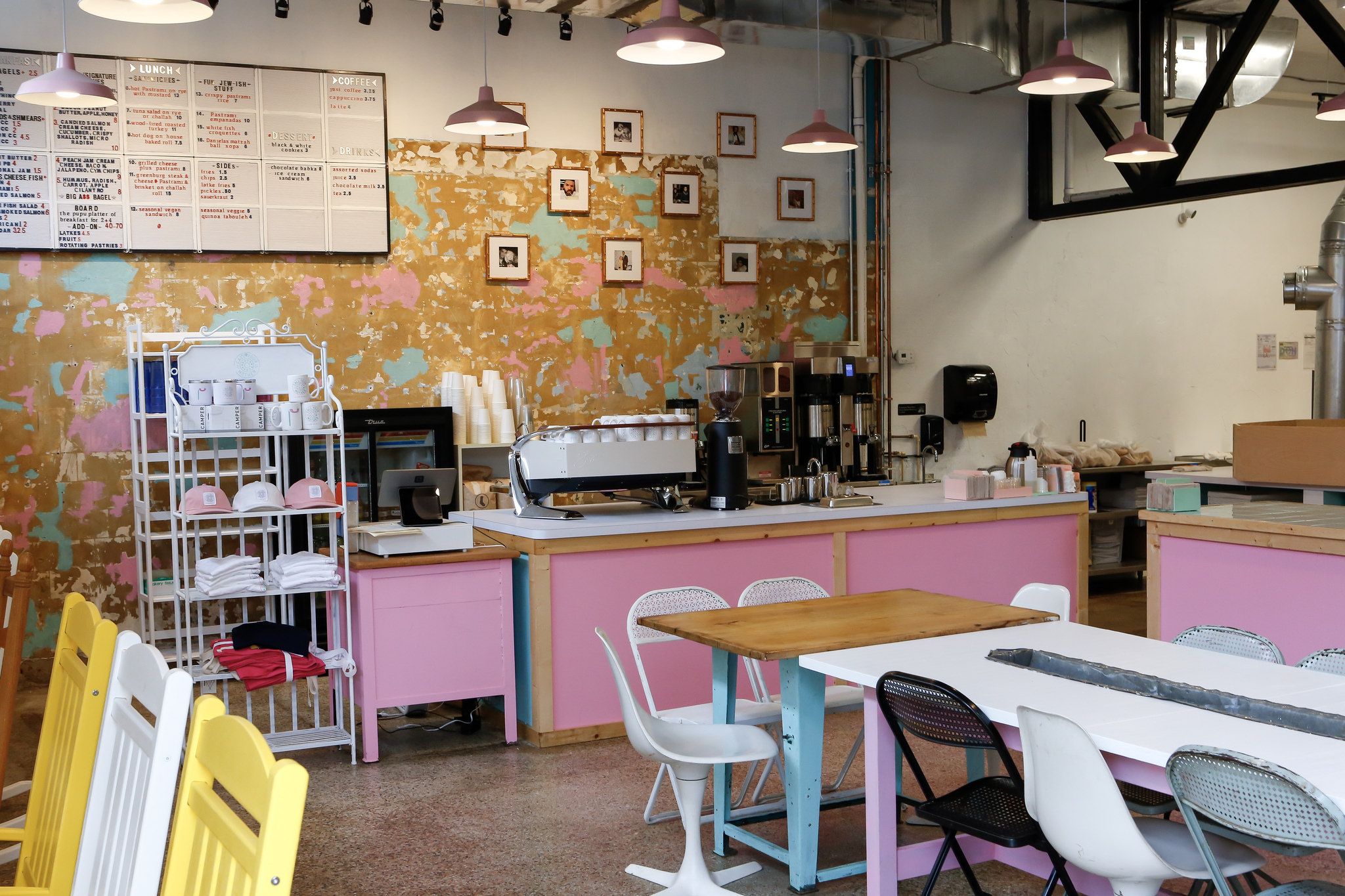 That menu (see below) reflects its creators' backgrounds. Dana is half-Jewish, and Moreira grew up in Argentina. The duo did exhaustive bagel research to find the best recipes. Since they began contemplating opening a deli last spring, they've embarked on bagel-tasting trips to New York City, South Florida, and San Francisco; flew bagels in from Montreal; and devoted a weekend to a wood-fired baking retreat in North Carolina.
"We legitimately made bagels every weekend for nine months," say Dana. Then, they'd test recipes at investor Jeff Zients's home or at local farmers markets. At the huge Dupont Circle FreshFarm Market, customers started lining up half an hour before opening, and they'd often sell out before mid-morning.
The unconventional bagel the team settled on blends the texture and chew of New York bagels with the sweetness of Montreal dough. They're oiled with malt-barley syrup and honey, and then baked in a flamingo-pink wood-fired oven. Patrons can choose from five flavors: plain, sesame, za'atar, everything, and blueberry, plus a rotating special (for instance, graham cracker).
While Call Your Mother doesn't have a deli case, it does serve classics like lox, homemade cream cheese (available by the pint), and chocolate babka. The "Jewish with a twist" dishes include latke fries that you can dip in applesauce or sour cream ("that's just my inner fat boy," Dana laughs). There's also matzoh ball soup that's billed as "your South American Grandma's recipe" (the result of a call for neighborhood submissions). Pastrami pops up in wood oven-baked empanadas, nestled in a challah roll as a riff on steak n' cheese, and in crispy pastrami rice (Chinese fried rice meets Middle Eastern saffron rice, explains Dana).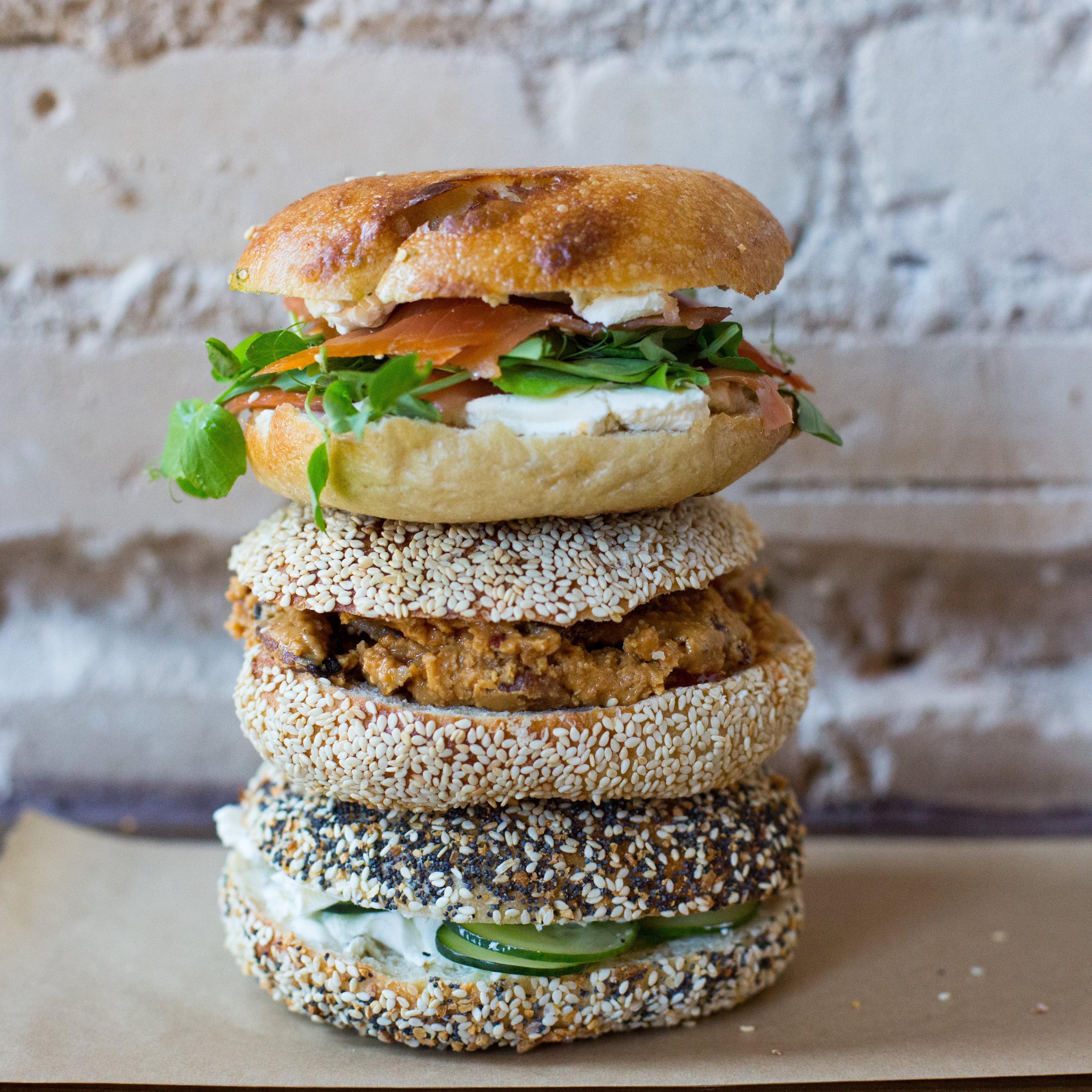 Like Timber, the menu features locally sourced ingredients. The za'atar comes from DC-based Z&Z, while the hot dogs and bacon are sourced from Liberty Delights Farm in Maryland. As for caffeine, Lost Sock Roasters in 16th Street Heights created a custom blend called "Just Coffee." The punchline is that it's a clean, simple flavor—Dana took his collaborators to 7/11 as flavor research.
There's also ample opportunity for old-fashioned gut-busting. The "Big A$$ Bagel Board," a.k.a. "the pupu platter of breakfast"  offers a sampling of smoked meats and fish, veggies, schmears, and flavors of bagels (priced at $40 for two diners, $70 for four).
Dana describes Call Your Mother's interior as "Boca meets Brooklyn," complete with exposed rafters in the kitchen and rocking chairs painted sunshine yellow and bubblegum pink. There's an old-school deli ticker mounted on a robin's-egg-blue tiled wall. As a finishing touch, Dana added the "Drake wall," photos of the half-Jewish rapper in gaudy gold frames.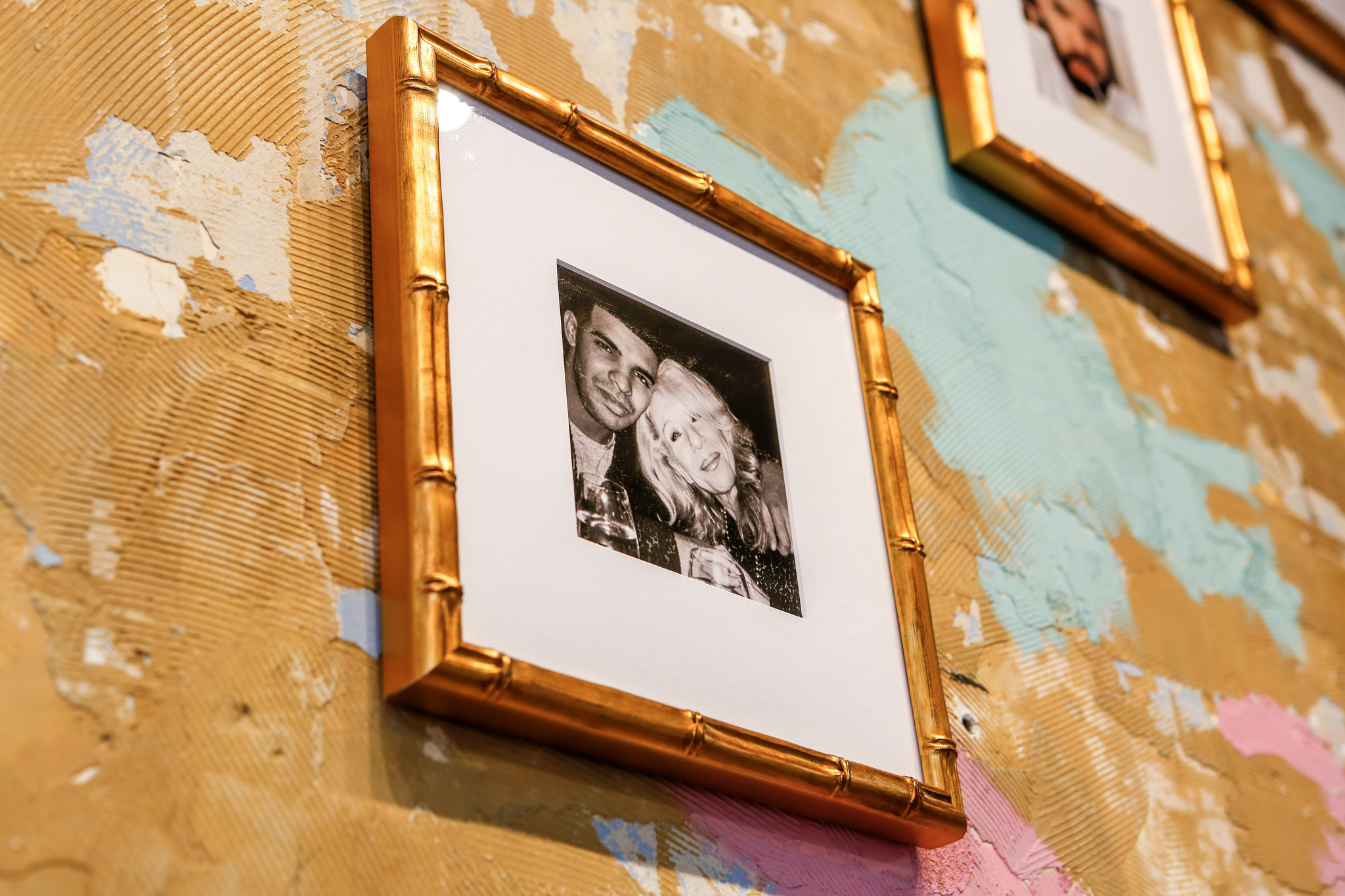 Soon, Call Your Mother will host a supper club four times a week with a rotating theme—brisket, Peking duck, and homemade pasta rank among the possibilities. Tickets for the approximately 20-seat dinners will be available for purchase starting in November.
Call Your Mother. 3301 Georgia Ave., NW. Open Monday through Friday from 7 AM to 2 PM and on Saturday and Sunday from 8 AM to 3 PM.
*This post has been updated from an earlier version. Call Your Mother is located in Park View, not Petworth.