Nicholas Stefanelli is a lucky chef. Many cooks dream of having an Italian restaurant on the water—let alone a three-story "culinary complex" with a market, aperitivo bar, amaro library, trattoria, and rooftop terrace. Officina will have all of the above and more when it opens at the Wharf on Tuesday.
While not as fancy as Stefanelli's Michelin-starred Masseria near Union Market, Officina has a little something for everyone—from house-made gelato cones that you can grab before strolling the waterfront to a date night-worthy trattoria. Here's what to look for on every floor.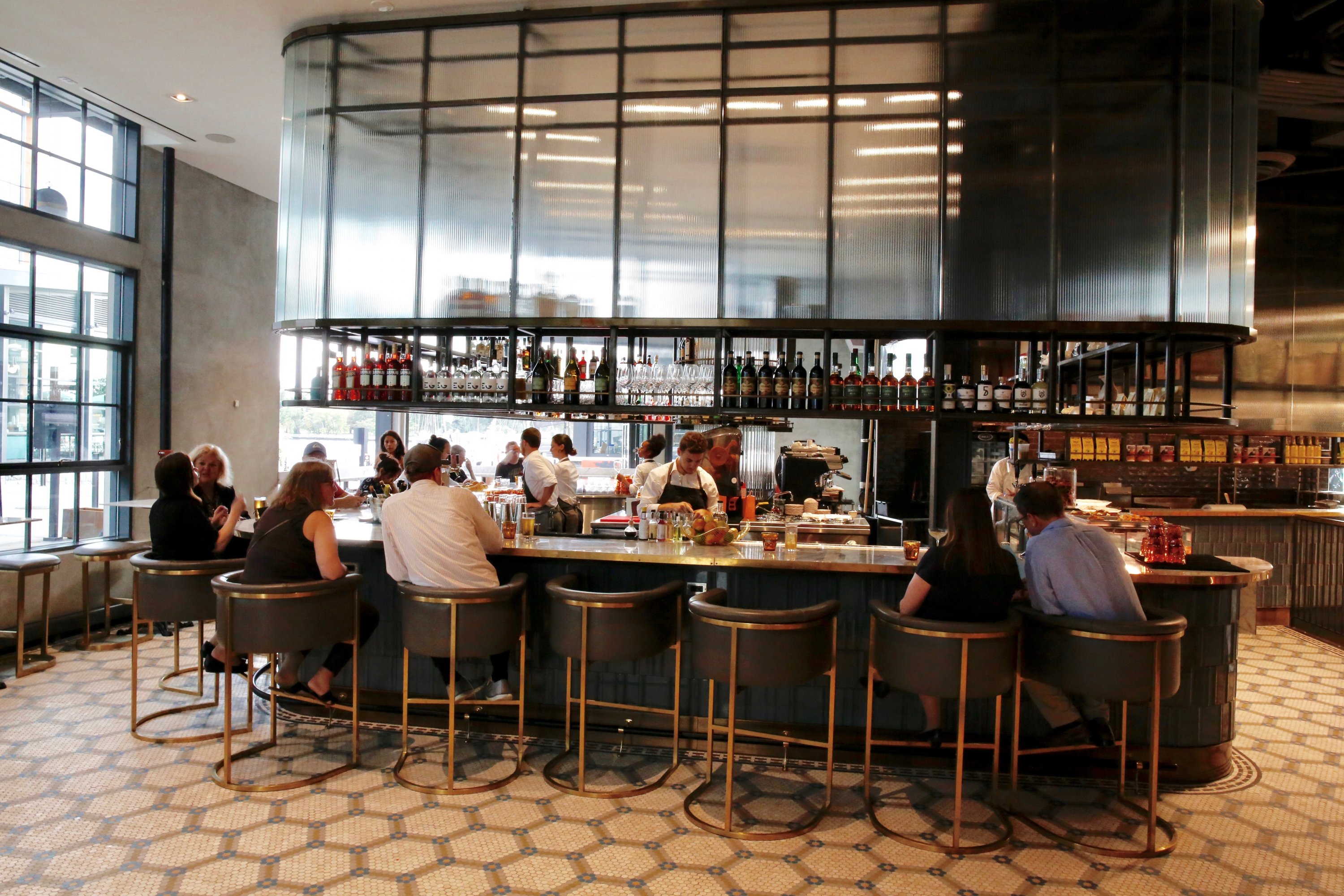 The salotto
"All day, every day" is how Stefanelli describes the vibe of the first-floor salotto, which in Italian refers to a reception room. Here you'll find a 25-seat aperitivo bar for cappuccinos in the morning, or antipasto and a Negroni and before a show at the Anthem. Eventually a window will open to the outside square with items like coffees and grab-and-go breakfast sandwiches.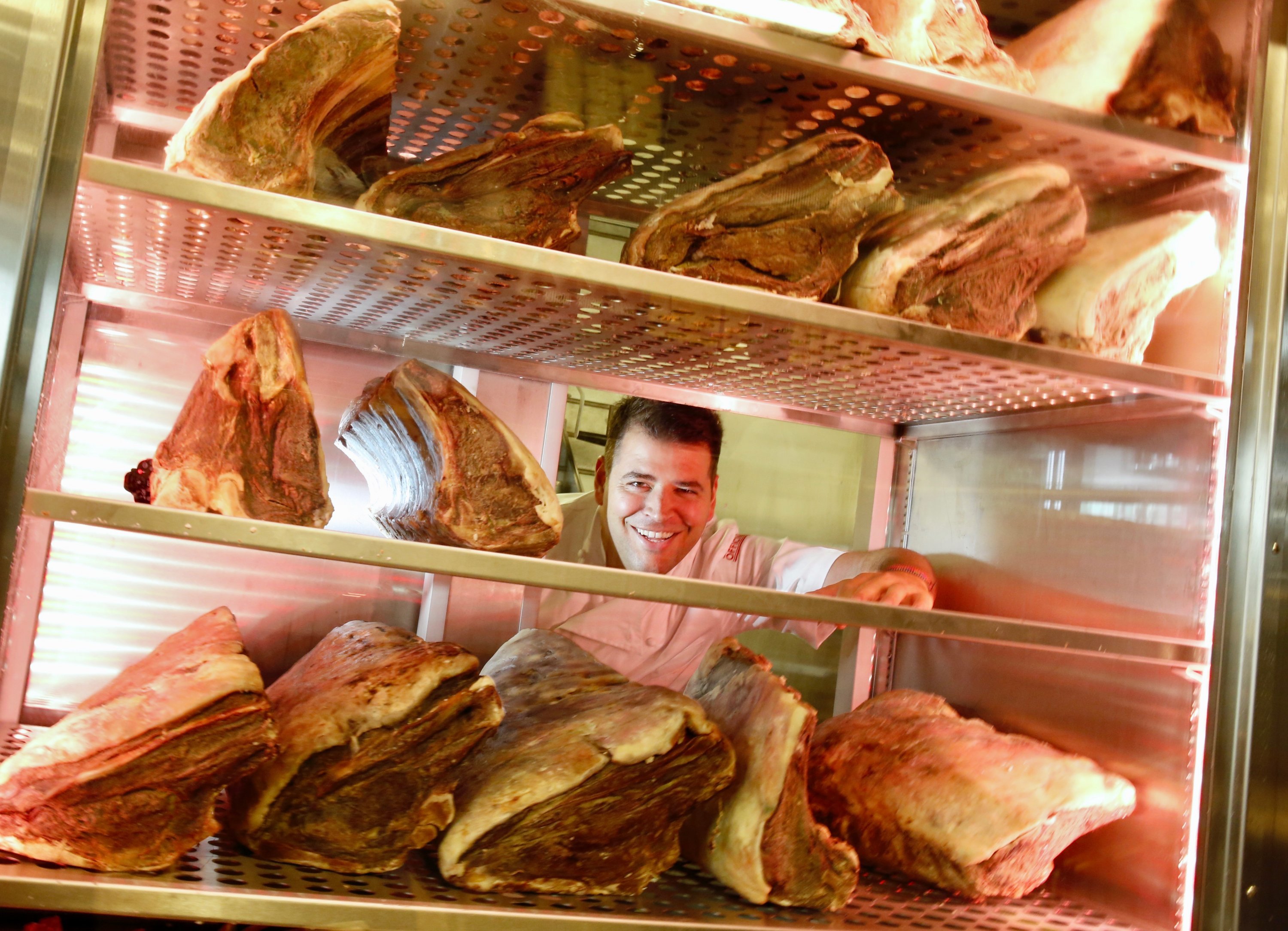 The market (opening week of October 22)
Part of the inspiration behind Officina came from customers at Masseria asking Stefanelli where he got cheffy ingredients like small-batch olive oils and specialty pastas. The market, which he describes as "more of a boutique than a grocery store," is filled with such items.
"All the ingredients we like to use in the kitchen I want to have for the weekend warrior cook," says Stefanelli.
In addition to pantry items, cheeses/meats, and wine, the market also acts as a production facility: spinning their own gelato, extruding pastas—including egg and semolina—and dry-aging steaks. Don't feel like tackling a ribeye recipe at home? You'll find many of the meats on the trattoria menu—and if you don't, Stefanelli says diners are welcome to make special requests and pick their own meats from the cases.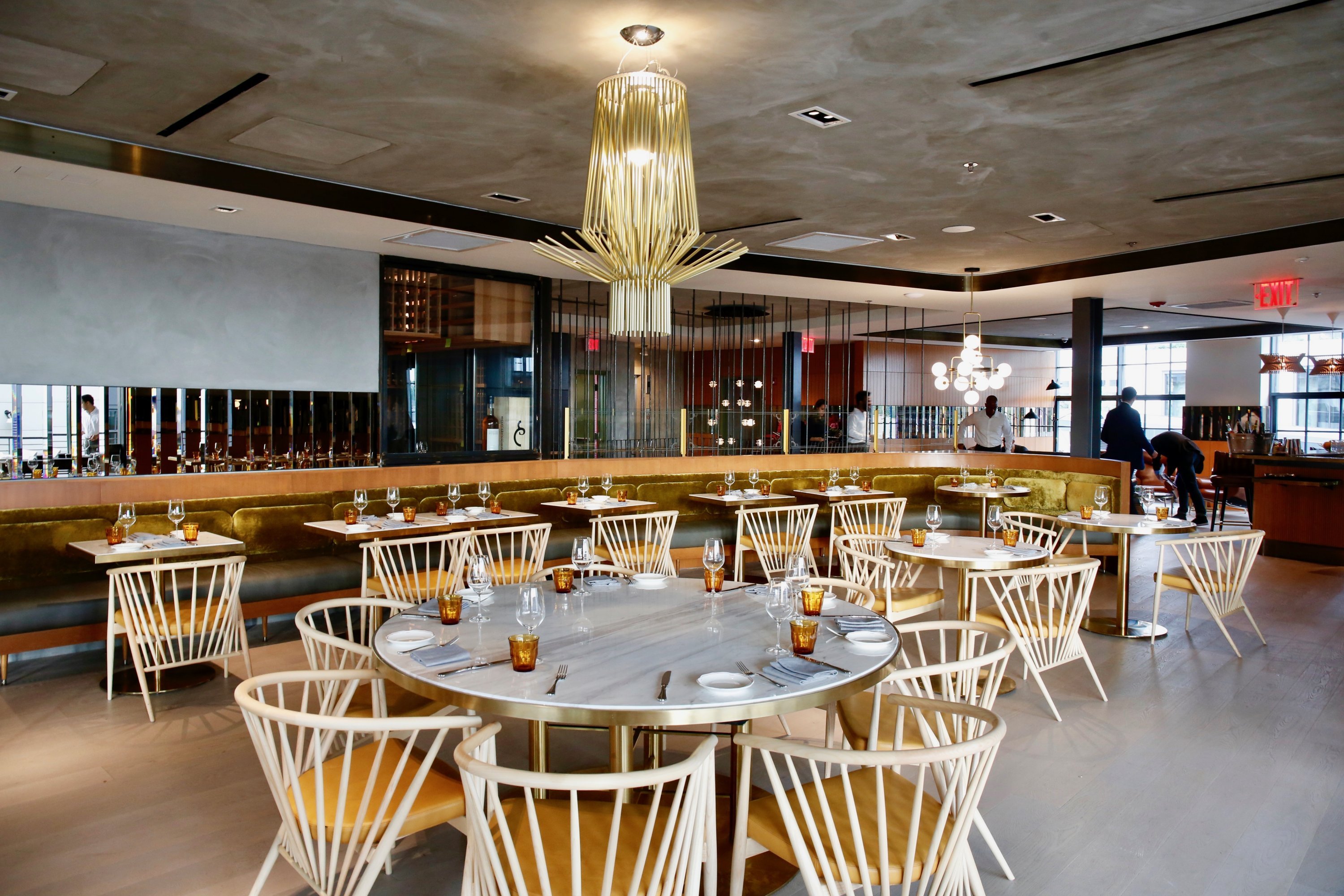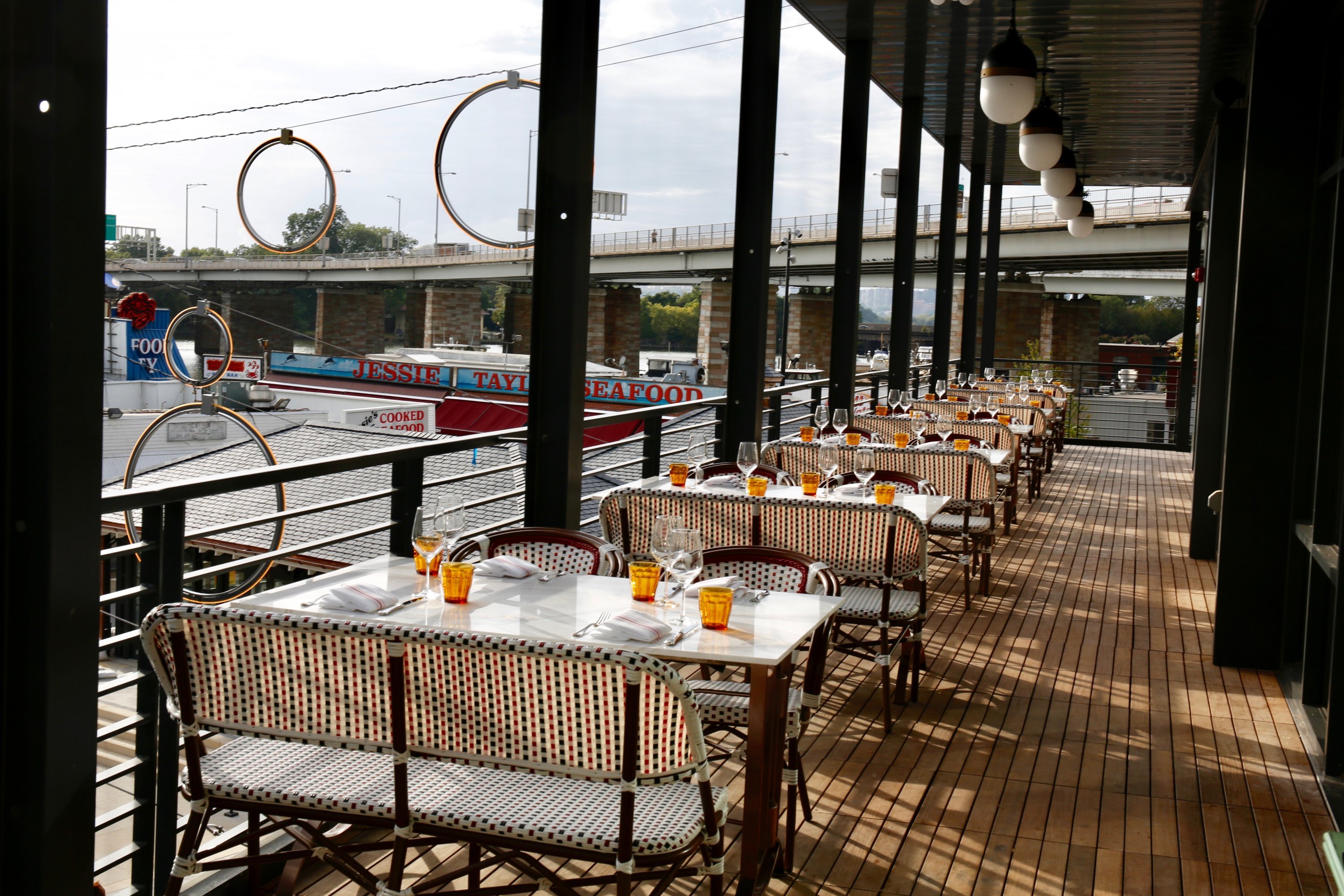 Trattoria and terrace
A massive glass wall of 2,500 wines leads the way upstairs to the second-floor trattoria. The 90-seat restaurant is designed to be versatile—the kind of place where you can get a bowl of carbonara and glass of wine, or splurge on a three-course meal. In addition to pastas you'll find rustic meats and seafood, such as chicken under a brick, and whole roasted sea bass. And for the more adventurous: veal cheek parmesan or Stefanelli's signature hay-smoked sweetbreads from the Bibiana days. Diners can also score a seat on the 44-seat terrace, weather permitting.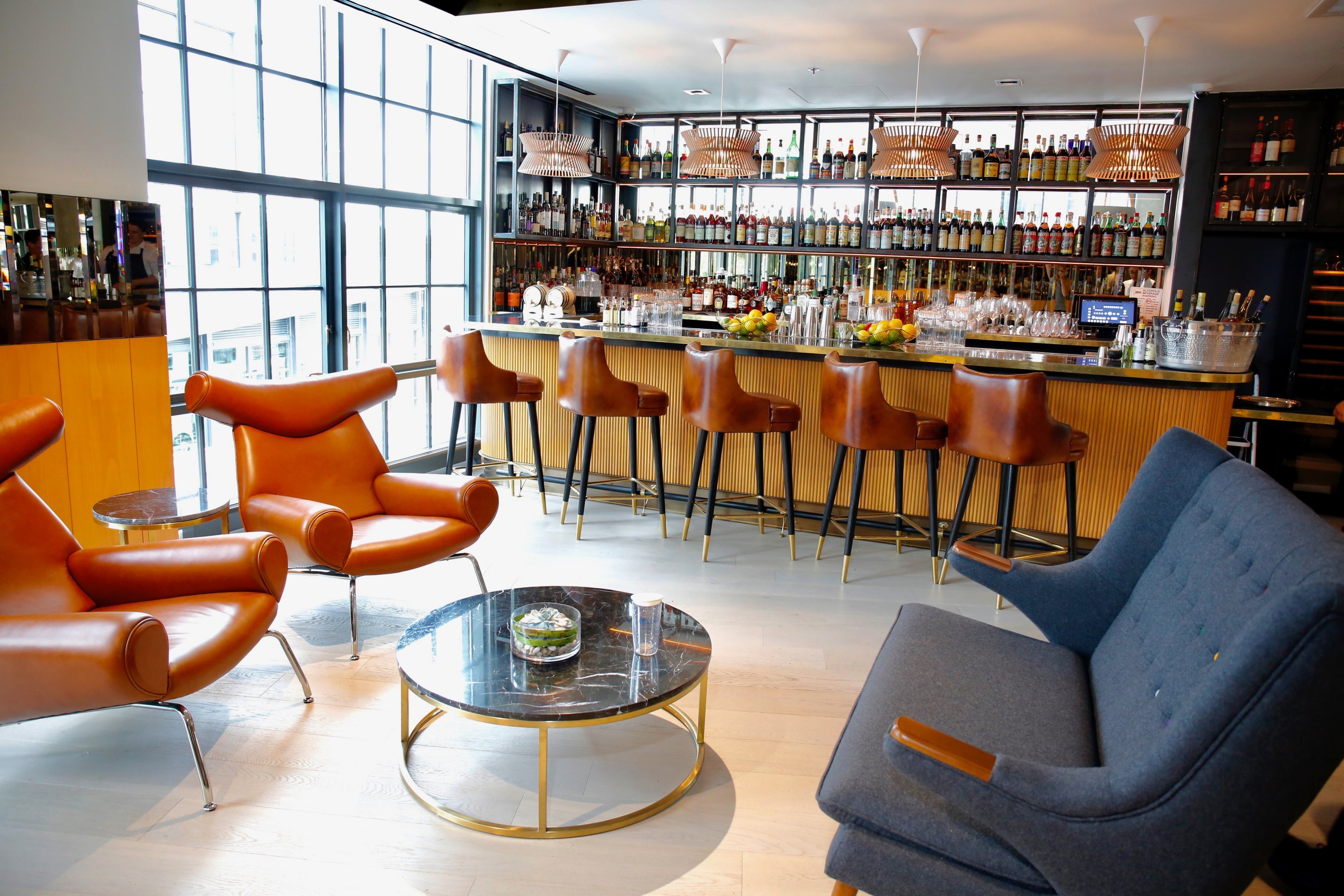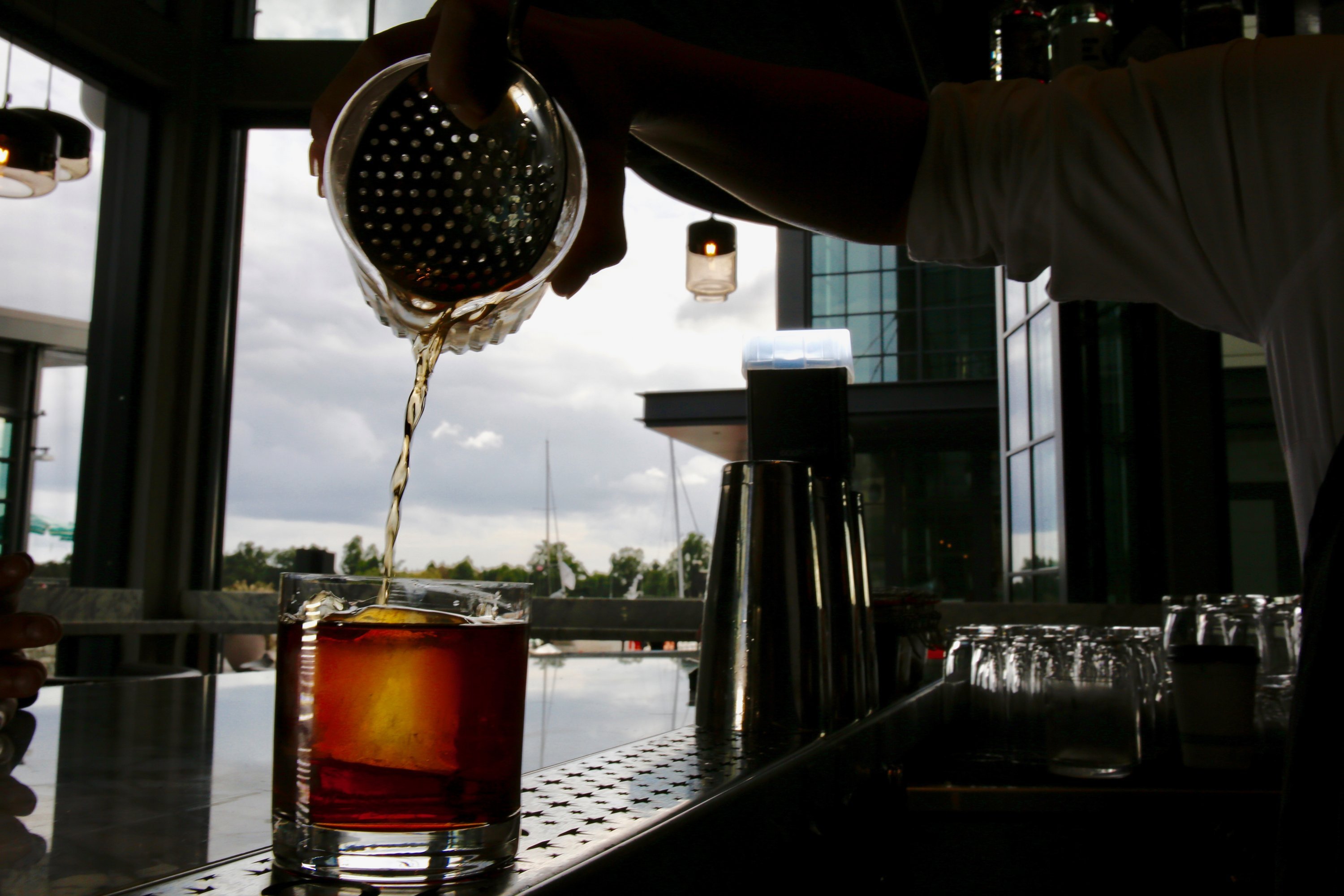 Amaro bar
Tucked off the side of the dining room is the place you'll want to bring your discerning drinking buddies. Officina has been over two years in the making, which has given the team plenty of time to build an impressive list of vintage and rare bottles–think rums from the 1920s and the chef's favorite, Amaro Montenegro from 1930 (there's also less spend-y stuff for dipping your toes in the Italian liqueur pool).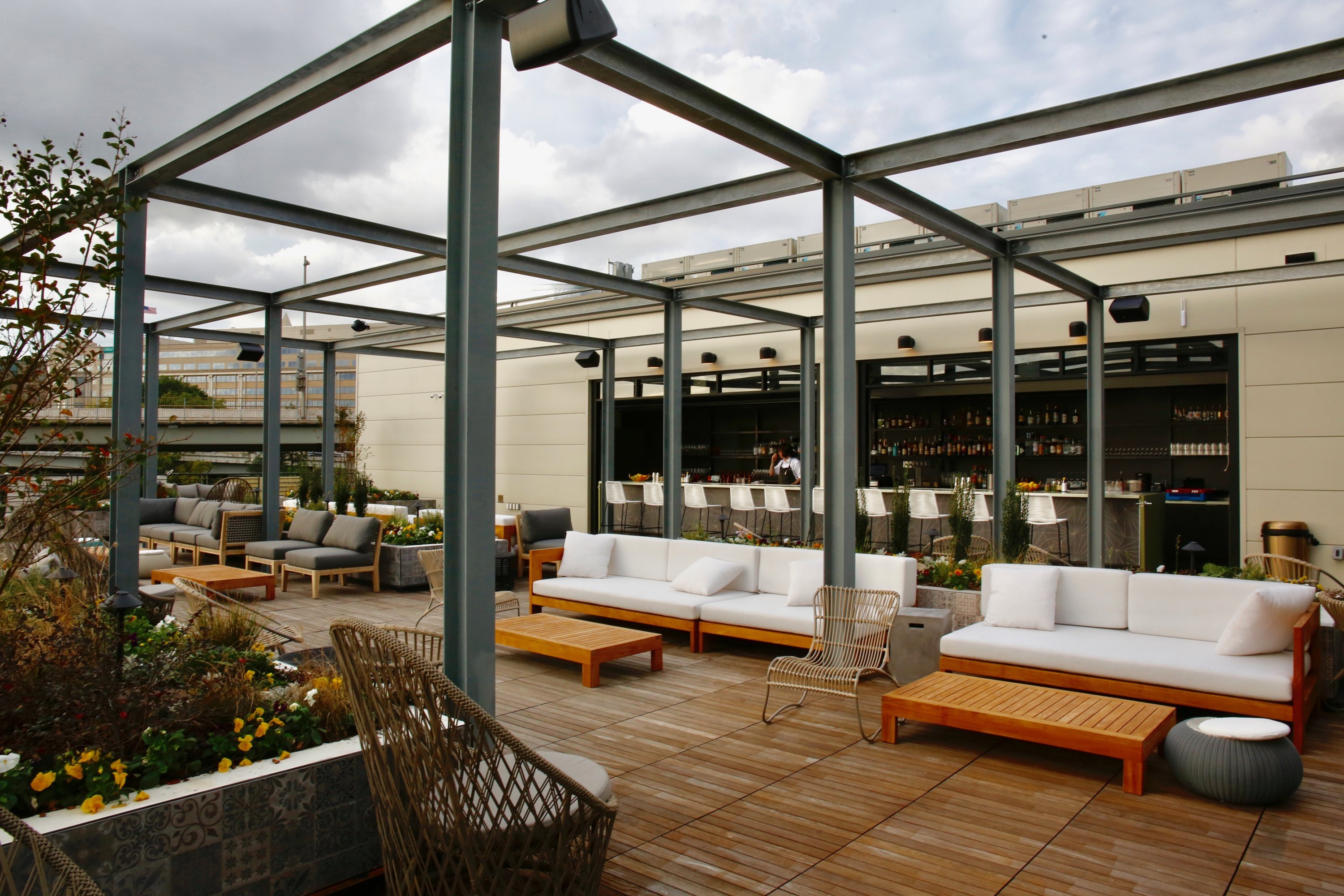 Rooftop
On nice days we'd head straight for the top of Officina, where you can lounge Italian-style with an Aperol spritz. A small menu of refreshments will launch after the opening. The top floor is equipped with its own bar, plus a private dining area with a dedicated catering kitchen. Hey, it's never too early to start planning a July 4th blowout with an up-close view of the fireworks and 60 of your best friends. 
Officina. 1120 Maine Ave., SW.