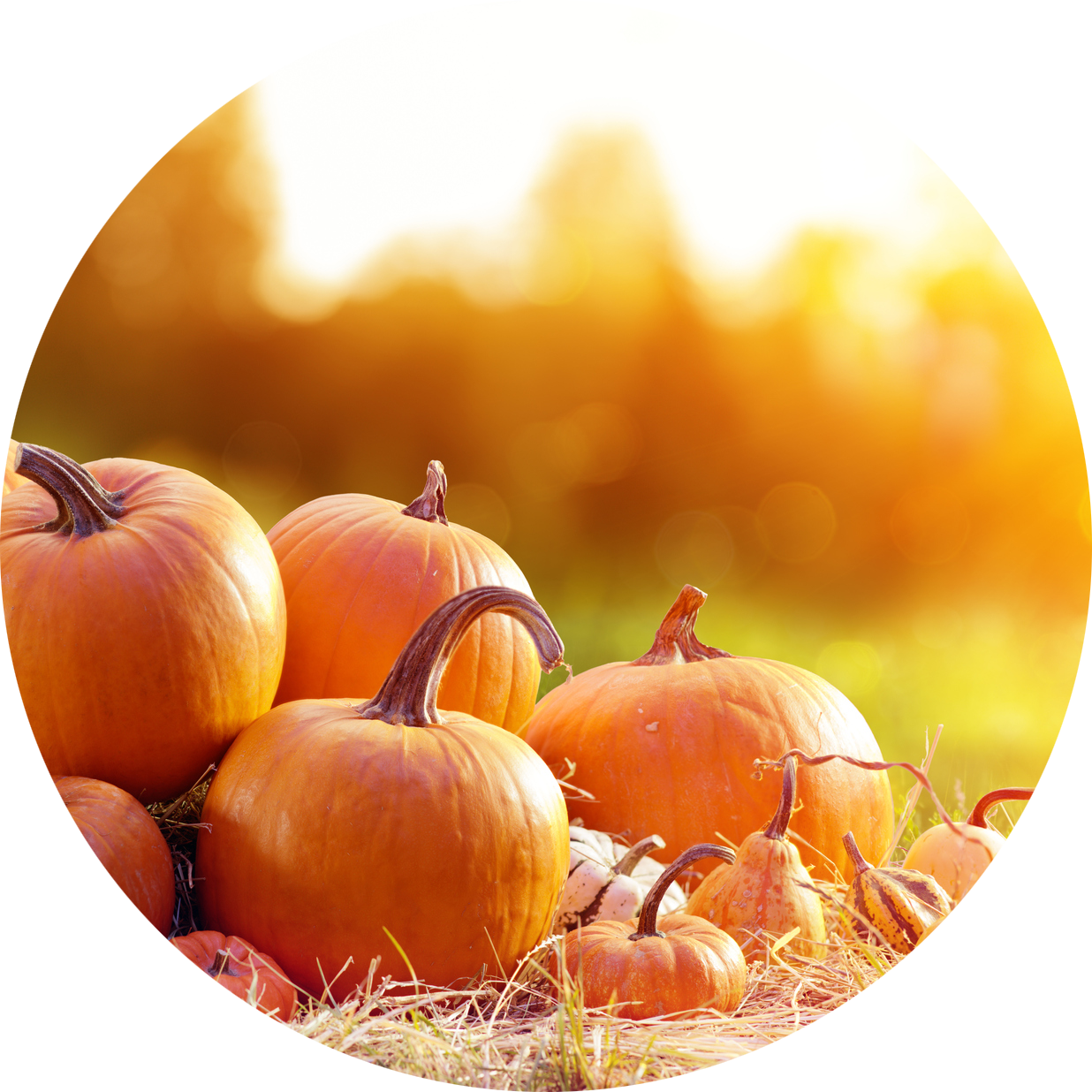 Make the most of autumn activities with these ideas for a fun-filled fall. Check out colorful foliage, corn mazes, haunted houses, pumpkin patches, and more.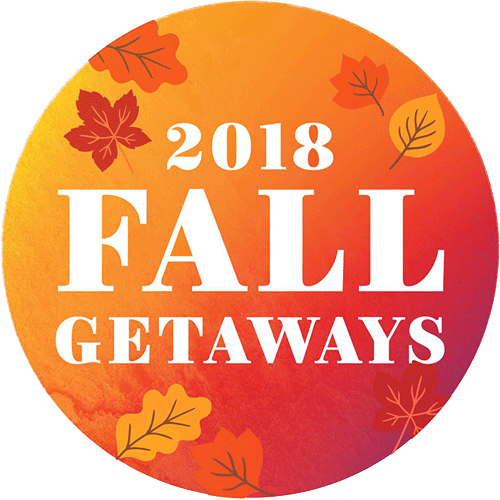 This article is a part of our 2018 guide to great fall getaways, including where to head for colorful foliage, fun festivals, and other glories of autumn.
I rolled into Weston, West Virginia, as the sun began to sink, making the lush Appalachian hills appear to glow. A century and a half ago, the area's beauty appealed to social reformers convinced of the healing powers of fresh air and rural landscapes. But even against the bucolic backdrop, the Gothic-style mental hospital they built here looks like a figment of Stephen King's imagination come to life.
The Trans-Allegheny Lunatic Asylum, now widely considered one of the most haunted destinations in America, operated from 1864 to 1994. Although it was designed for 250 patients, about 2,400 crammed in—which gave me pause when I arrived for my overnight ghost hunt. Was I exploiting their suffering? Or was I validating it? After all, it seems few cared about their pain while they were alive. Just in case, I said a silent apology to any ghosts offended by my presence.
The current owner launched the ghost tours to raise money for ongoing restoration. There's a 90-minute daytime tour ($35), a two-hour nighttime tour ($40), and the most intense option—the one I chose—a 9 pm–to–5 am hunt ($100).
I expected to be joined by hardcore paranormal investigators weighed down with camera gear and digital recorders—and there were some, but there was also a preppy older couple, a mom chaperoning tween girls, and a grandma from Indiana named Julia and her skeptical son-in-law. (Those two became my friends for the night.)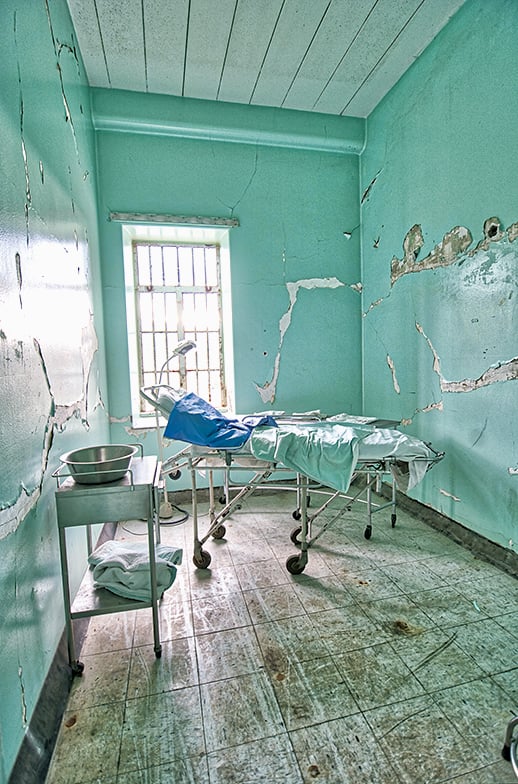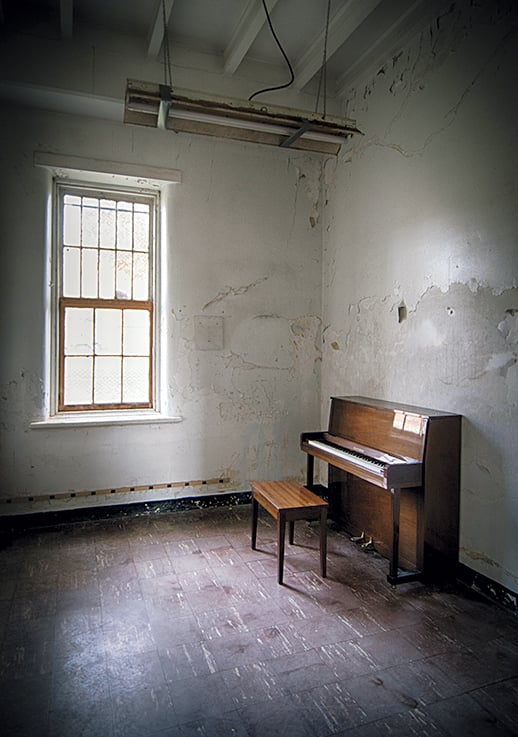 We broke into smaller groups, spending two hours on each of the asylum's four floors before rotating. Our guide told us about some of the hospital's better-known spirits, including a little girl named Lilly who was born in the asylum, a man named Jesse who died of a heart attack in a bathtub, Civil War soldiers, and a patient who was brutally murdered by his roommates. On each floor, she gave us the lay of the land before turning us loose to explore. The hospital is so vast that it was easy to end up alone despite the dozens of other people wandering around. It was also easy to feel lost amid the maze of hallways and patient rooms covered in peeling paint.
Julia and I set up in a room allegedly haunted by a spirit named Jim James. We placed a Maglite on the floor and asked Jim to turn it on. The light was Julia's, but I inspected it and it seemed totally ordinary. A few beats passed—then it came on. By itself. I offered Jim a cigarette to turn it back off. It went dark. (I don't smoke, but our guide gave me a couple of cigarettes because she said some of the spirits liked them.)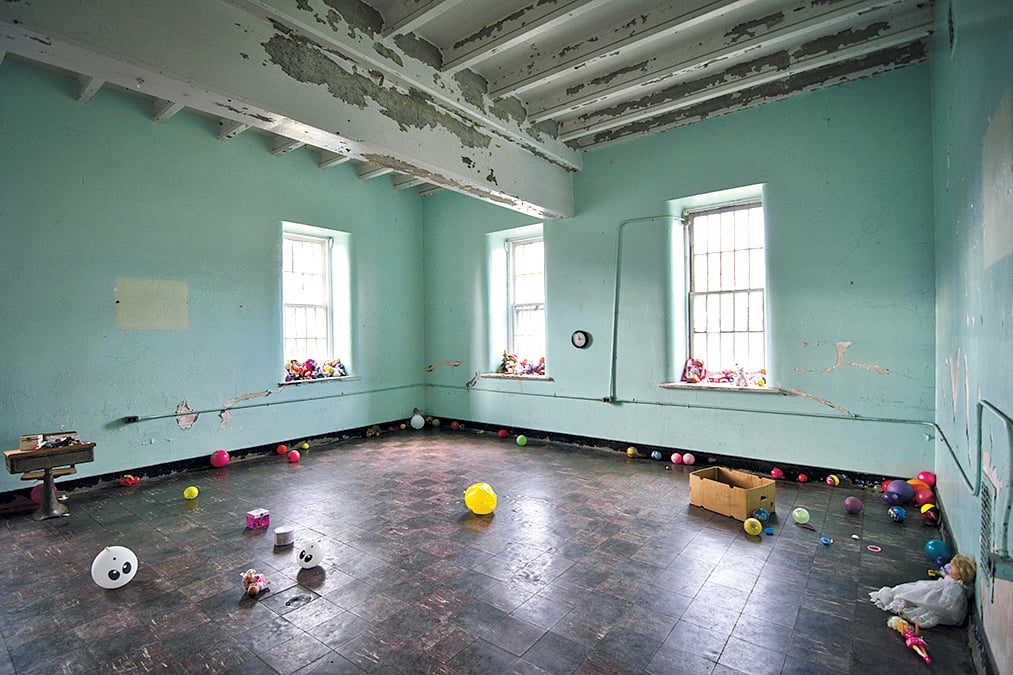 We tried the flashlight trick again and again—in a room where Lilly supposedly plays, in a pitch-black corridor once reserved for violent women, in a lobotomy-recovery area—without luck. Even so, exploring the crumbling building and learning its history were plenty thrilling, ghosts or no ghosts.
By 4:30 am, I was ready to go. As I drove away, I thought about whether I actually believe. I've always been fascinated by ghosts, but am I convinced they exist? Honestly, no. Maybe Jim James did turn on that flashlight. Or maybe there's some mechanical explanation.
I just don't know—and what's more exciting than the unknowable?
Trans-Allegheny Lunatic Asylum, 71 Asylum Dr., Weston, W. Va.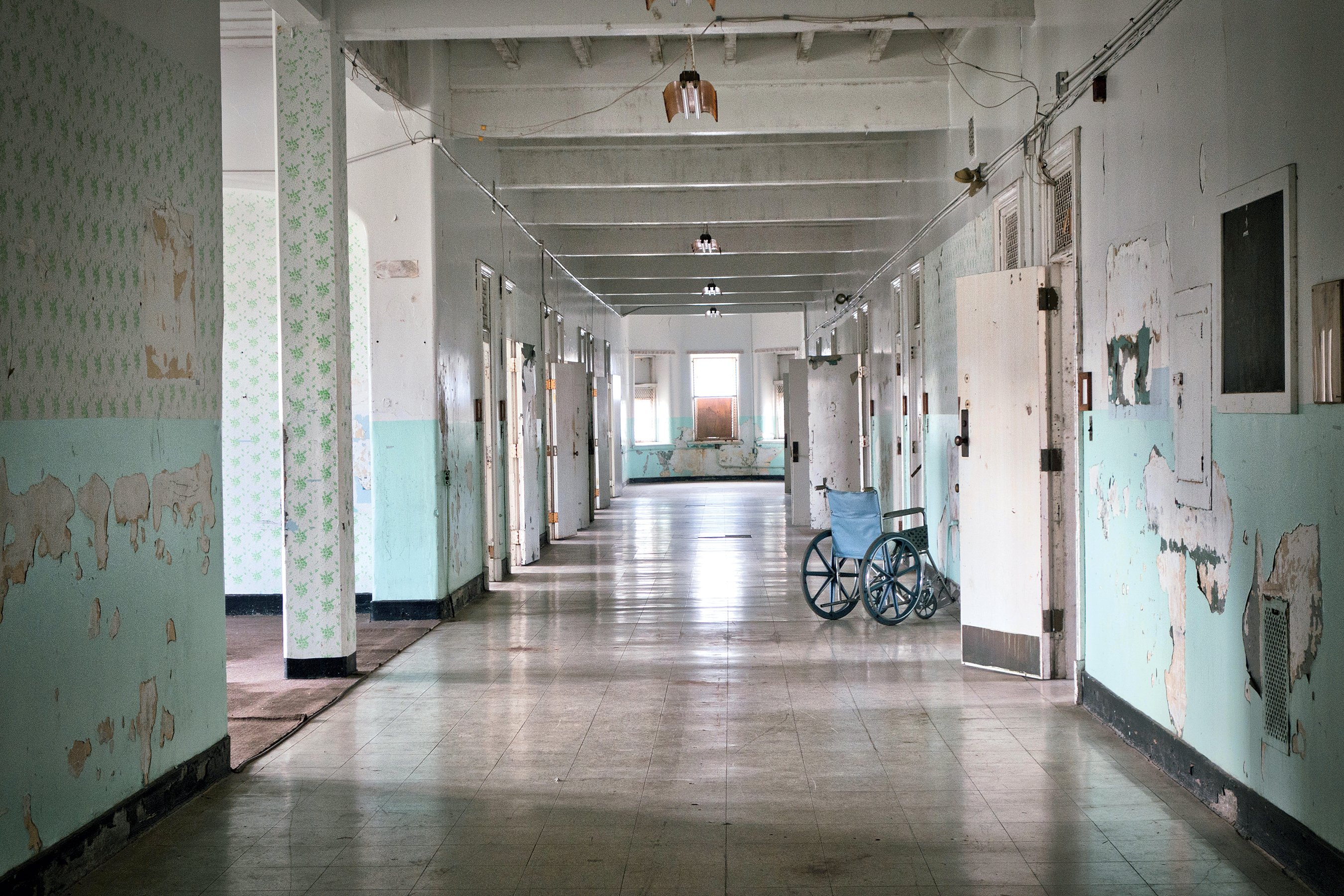 More Haunts:
The house turned museum was one of the places John Wilkes Booth stopped after he shot President Lincoln and fled Washington in 1865. It was the residence of Dr. Samuel Mudd, who treated Booth's broken leg and wound up jailed for it. Today visitors claim to see Mudd's ghost. The house is open for tours ($7 for adults) Wednesday, Saturday, and Sunday through November 18. 3725 Dr. Samuel Mudd Rd., Waldorf; 301-274-9358.
Three Hours Away: Colonial Williamsburg
Hear spooky tales on a ghost tour in the historic district, or stay the night in a potentially haunted 18th-century house such as Market Square Tavern, where the spirit of Thomas Jefferson is rumored to roam.
The 1665 mansion, one of the oldest brick dwellings in North America, gets its name from Nathaniel Bacon, whose men occupied it during "Bacon's Uprising" against Virginia's Colonial government in 1676. Nowadays, visitors report disembodied voices and footsteps. Take a guided tour ($10) on weekends through December or a night tour in October ($30). 465 Bacon's Castle Trail, Surry, Va.; 757-357-5976.
This article appears in the September 2018 issue of Washingtonian.