As Solidcore celebrates its fifth anniversary, founder and CEO Anne Mahlum has announced some big plans for the DC-based fitness chain: 125 studios by 2022, and an equity plan that will give full-time employees ten percent of her own stake when the company sells. That's when, not if—Mahlum says she fully intends to sell Solidcore in four to five years.
What this means is more than 60 full-time employees—who range in title from assistant studio manager to vice president—will get a piece of the pie when Mahlum decides to "take it to market," as she puts it. "The equity pool is millions of dollars," she says. "It's hard to know what we're going to be selling for, but people should be very happy… If we achieve our goals of where we're trying to take our company, yeah, people should be elated around what they're going to receive." 
While the criteria for joining the investment plan (beyond signing an agreement) hinges on full-time status and title, also important to Mahlum is how long an employee has been with the company, which opened in Adams Morgan in 2013. "I really believe loyalty and commitment, and being along for this entire journey, are important," she says. "I feel very strongly that I have been paid back for my investment in Solidcore, and I know that we're not going to accomplish our goals or achieve what we want to achieve without a very talented and committed team. I just felt it was the right thing to do. When we sell, everyone should get a portion of the proceeds."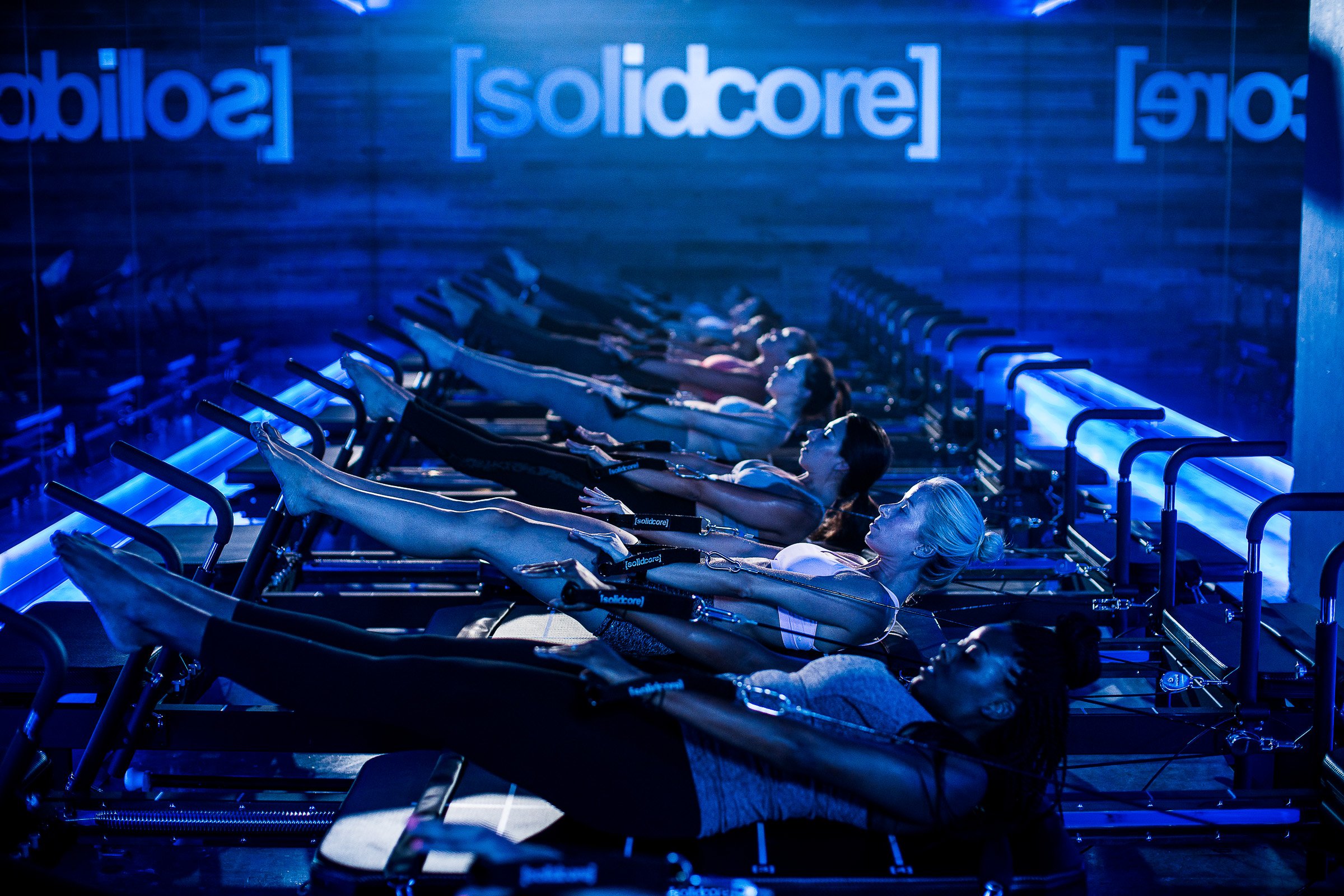 For now, Mahlum, who is 38, says she's focused on clustering studios in the markets where Solidcore is doing well, an area stretching from the East Coast ("We are gonna populate the crap out of Manhattan," she says) to North Dakota, where she hails from. There are more locations planned for the DC area as well, with a Reston location opening this coming winter.
Last October when it had 25 studios, Solidcore announced plans to double its number of facilities by the end of 2018 thanks to a strategic investment from Peterson Partners, a Salt Lake City-based private equity and venture capital firm. At the time, Solidcore had 25 studios across eight states and DC. Now, it has 36, with plans to reach 41 by year's end; Mahlum cites construction as one reason for delays. She's confident she'll get to 125 locations by 2022.
Then what? "I definitely will do something else," says Mahlum. "But you can't predict life." She says she's passionate about social issues, such as healthcare, education, and homelessness (before Solidcore, Mahlum started Philadelphia-based nonprofit Back on My Feet in 2007, which she left in 2013). Ultimately, she says, "The big reason why the equity thing is so important to me is I hope other business owners follow suit."