Punch Bowl Social, opening December 8th in Ballston Quarter, ticks off plenty of spaces on the millennial bingo board. The three-story venue is filled with things the kids love these days: tacos, share plates, fried chicken, karaoke, bocce, corn hole, skee-ball, holiday-inspired decor, communal seating, adult milkshakes, house punches, "experiences," and so, so much more. 
The massive place is purposely "millennial oriented," according to CEO and founder Robert Thompson, with every detail constructed around the generation's tastes. 
"Experiential food and beverage was really brought to the fore by the millennial demographic, and their need to curate interesting experiences around their lives," says Thompson. 
The philosophy shapes the menu offerings, with plenty of Insta-ready plates such as Mexico City-style street tacos with green chorizo or a towering platter of chicken and waffles. There's also a retro diner (millennials love retro diners) that dishes up homey eats like fried bologna sandwiches layered with potato chips. Snacks and drinks are available on all three floors, whether you're seated at a table or snacking as you play.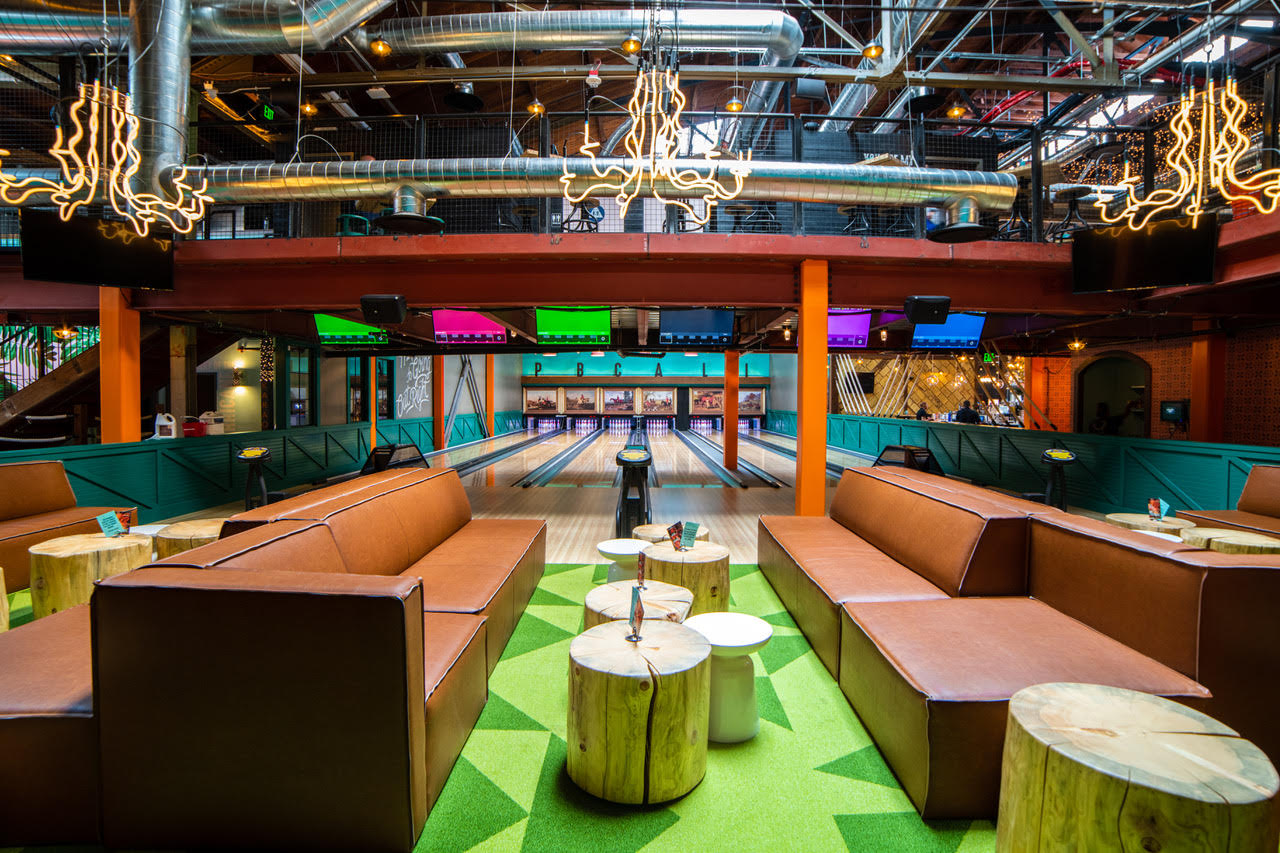 Thompson is an Arlington native, so he knows what appeals to the local crowd–and that DC, with its adult kickball games, bocce leagues, and trivia teams is ready to play along. He's opened 14 locations of Punch Bowl Social around the country, with another eight coming soon (including a branch slated for the District in late 2019).
When it comes to the games there's a plethora of diversions, from vintage arcades to bocce ball, corn hole, and bowling. Take a break from gaming and head to the Holiday Lodge for cozy seating by the fireplace, designed to feel like taking a vacation at a mountain resort.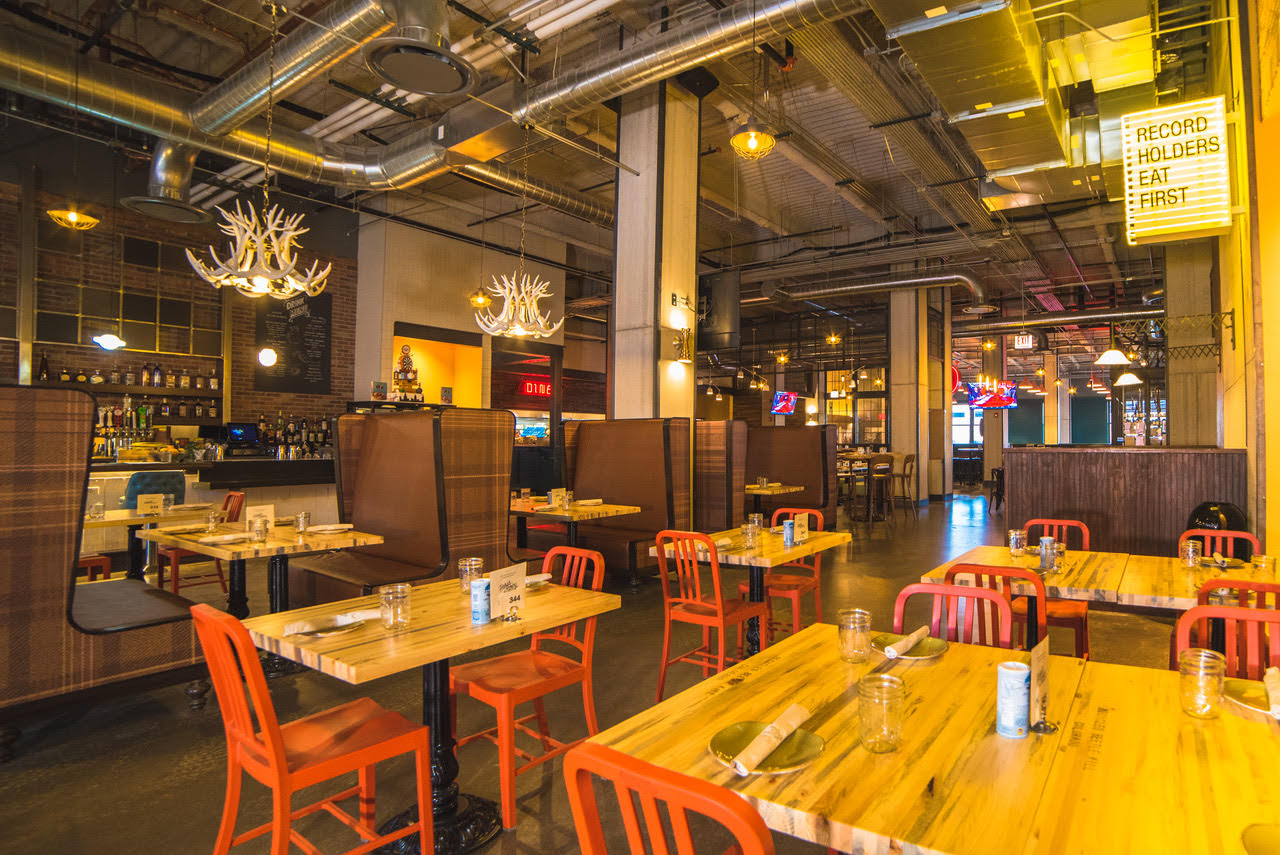 If you think there's a lot going on: there is, and that's the point. Thompson says the experience is meant to be somewhat like a mosaic, with a plethora of smaller pieces making up the whole.
"When you're looking at a mosaic, you're not dialing in on one particular tile or color element," says Thompson. "You're just sort of letting the whole wash over you."
The metaphor extends to the decor, with clashing design elements like Victorian, mountain lodge, industrial, and big top circus. In each location there are winks at local stories. Part of Arlington's decor will pay homage to Alexandria's Luna Park and the "great elephant escape" of 1906, when four elephants broke free from the amusement park. Thompson and his team are installing funhouse mirrors and circus animal details.
"Going to an old-fashioned circus is something that resonated with us," says Thompson.
Punch Bowl Social. 4238 Wilson Blvd., Arlington. Open (December 8th): Monday to Friday, 11 AM to 2 AM; Saturday 9 AM to 2 AM; and Sunday 9 AM to 12 AM.