Two of DC's most prominent rising talents in the food and wine scene are teaming up. Chef Michael Lee Rafidi, a veteran of Michael Mina's group in San Francisco who won local accolades at Arroz and Requin, is collaborating with Maxwell Park sommelier/owner Brent Kroll for two neighboring ventures in Navy Yard. Rafidi will open his first solo restaurant, Albi, a modern American eatery inspired by his Middle Eastern and Mid-Atlantic roots, for which Kroll will create the wine program. Next door, Kroll will debut another intimate branch of Maxwell, his oenophile haven in Shaw, for which Rafidi will design the food. Both are slated to open in The Yards development in summer 2019. 
"How we bonded and teamed up is that I really admired a lot of the food he was doing at his restaurants, and I really wanted to see that level of thought and care put into a casual place like Maxwell," says Kroll. The sommelier, for his part, has experience building an ambitious restaurant wine list hyper-focused on Mediterranean regions and indigenous grape varietals from his time at Iron Gate—an approach he's planning to explore with Middle Eastern wines for Albi.
The 76-seat restaurant will be centered around a charcoal and wood-burning hearth, where Rafidi will turn out a seasonal, vegetable-heavy menu. Flavors will draw from the Levant region of the Eastern Mediterranean, which includes Lebanon, Israel, Syria, Jordan, and Palenstine, where the majority of Rafidi's family are from. His grandfather was a cook and owned small restaurants in Maryland when he was growing up—another source of inspiration for Albi, or "my heart" in Arabic. 
"Homestyle Middle Eastern food was something I grew up with," says Rafidi. "As I became a chef I never really cooked that food—I was French trained, but the last couple of years I made it a point that I really wanted to come back home and do this concept as an homage to my family." 
The restaurant will have literal roots in Maryland as well. Mike Mustard, a chef-turned-farmer whom Rafidi worked with at the Mina Group in San Francisco, came to Washington at Rafidi's encouragement and launched Mustard's Farm in Lexington, Maryland. The four-acre plot, which sits on Even' Star Organic Farm, will grow produce specifically designed for Albi, such as specialty peppers and other custom ingredients.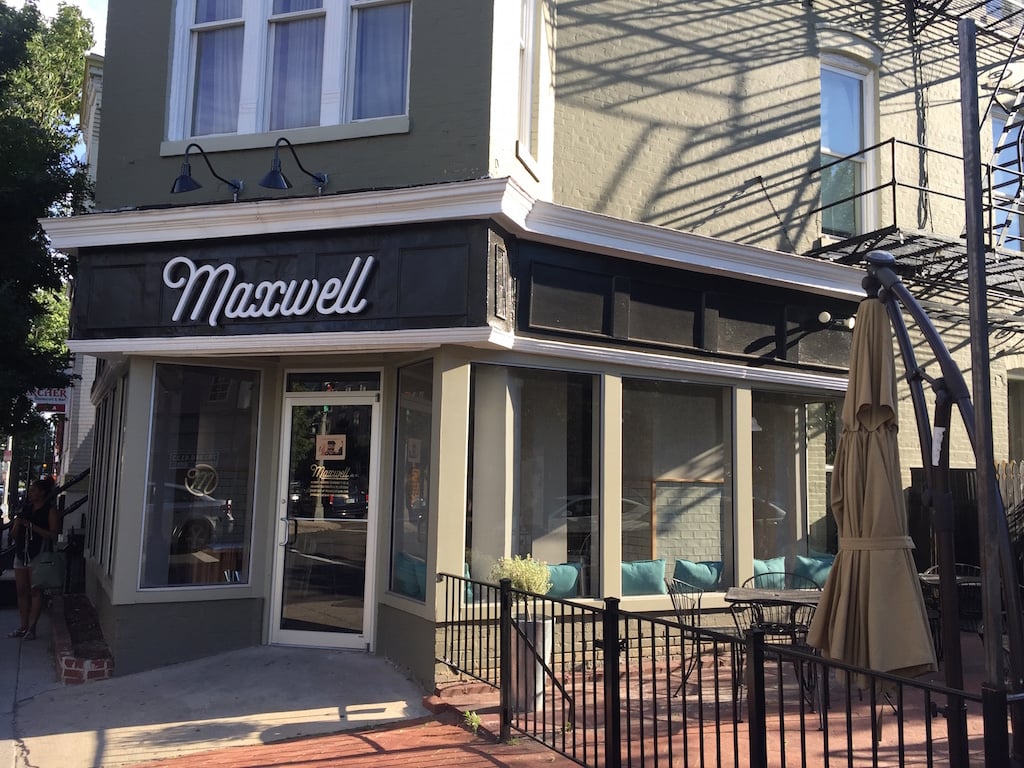 Though the menu will be based in time-honored techniques—live fire, slow braises—Rafidi isn't a traditionalist (a good example is his knockout dish at Arroz: a ras-el-hanout doughnut with foie gras and a honey-sesame glaze). Neither is Kroll, who at Maxwell rotates the monthly wine list with fun, offbeat themes—past ones include "slight skin contact pinks and oranges," or orange wine and rosé—and specializes in snagging hard-to-get bottles (if a winery allocates only a few cases to the city, chances are he'll have them). At Albi, the duo hope to create what Kroll calls "slam dunk pairings," for both the a la carte and tasting menu, which will launch day one. Details are still in the works, but the prix-fixe format will be more freewheeling and family-style—versus a pricey, multi-course parade—and can be customized to diners preferences. 
Even though you'll be able to taste Kroll's wines with the food, the Maxwell team—which includes partners/sommeliers Niki Lang and Daniel Runnerstrom—want to give diners plenty of excuses to start and/or end their night at the cozy wine bar. Similar to the flagship, the new space will have knowledgeable somms help drinkers explore the adventurous list, and a multi-temperature storage system so that bottles—even two different whites—can be served at the right degree. You won't find monthly themes though—Kroll says he's focusing on an oft-changing list.
"Fun stuff, rare stuff, stuff where the city only gets a couple cases," says Kroll. He also was purposeful about keeping the space under 1,000 square feet. "When your bar is the size of a fro-yo shop, even with 30 people there it's a good time."