A guide to the newest places to eat and drink.
Brent Kroll has been behind some of the city's top wine lists over the past several years. Today, the 31-year-old sommelier finally opens a wine bar of his own.
Maxwell Park, located in Shaw, sets itself apart with a rotation of offbeat themes. For July, about half of the 5o wines by the glass are devoted to "ABPG" (Anything But Pinot Grigio)—indigenous white grapes from Italy. They're helpfully arranged from lightest to fullest. In the coming months, the themed list will explore sparkling wines (sans Champagne) and "slight skin contact pinks and oranges" (a.k.a. orange wine and rosé).
A mix of classics, natural wines, and other more esoteric offerings round out the menu. "I'm really not limiting it to anything," Kroll says. Most wines are available by the glass, half-glass, bottle, and half-bottle. While the menu doesn't list flights, the staff can curate a tasting with notes written directly on the slate bar surface.
Kroll is also nit-picky about his temperatures: He stores bottles at four different temperature zones using dual-zone digitally controlled fridges.
Beyond wine, you'll find a handful of beers (including some wine-like varieties) and creative cocktails. One of the savory-leaning drinks mixes salted peanut-infused rum, dill, and lemon.
Inferno Pizzeria Napoletana chef and owner Tony Conte, who used to worked with Kroll at Oval Room, has assembled a concise menu of snacks, including citrus-marinated olives, burrata, and beef tartare with red chili dressing and green mango. (For vegetarians, there's also a summer beet tartare.)
Kroll has also made two other rising star sommeliers partners: Daniel Runnerstrom, Kroll's former right-hand man at Iron Gate, and Niki Lang, who recently worked at Voltaggio Brothers Steak House.
Take a look at the menus below: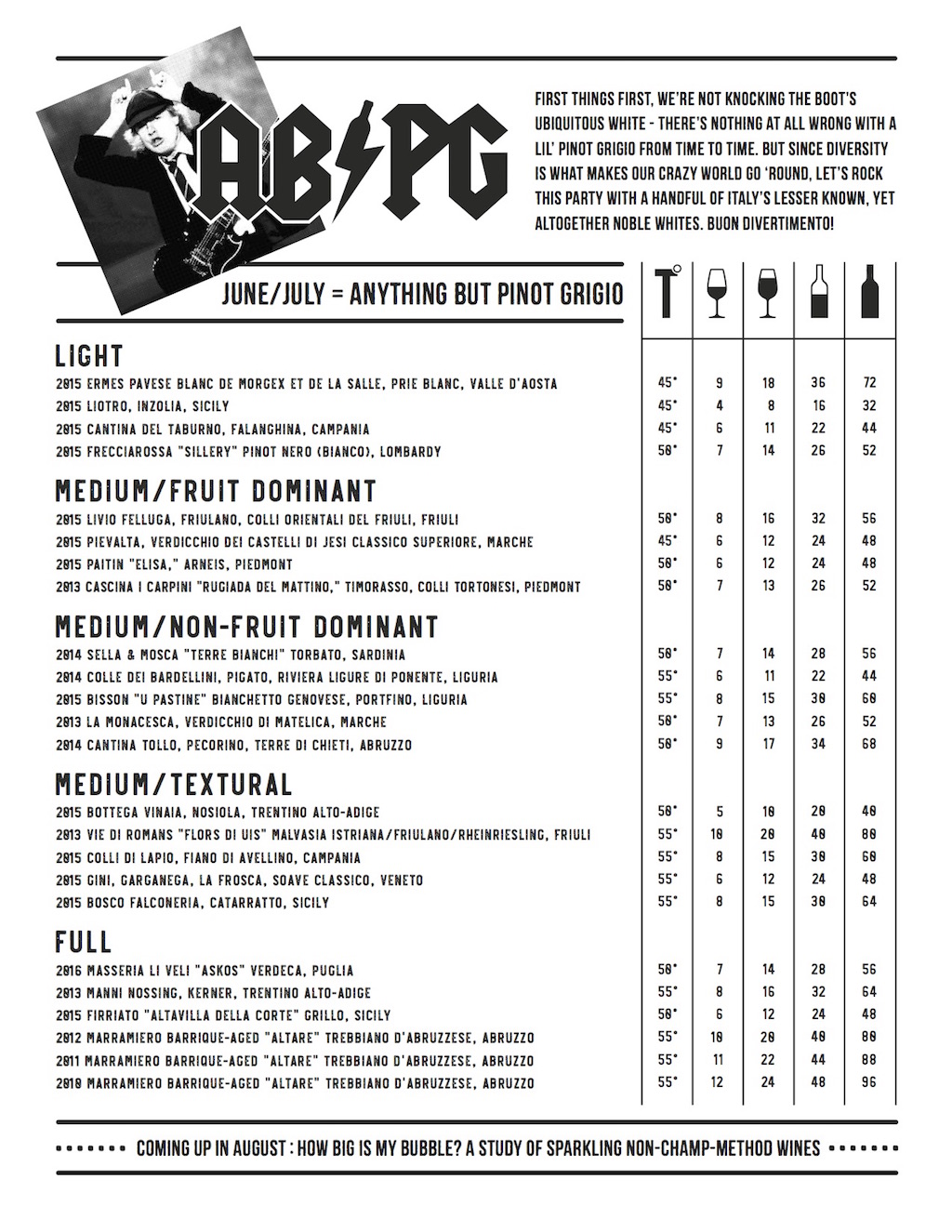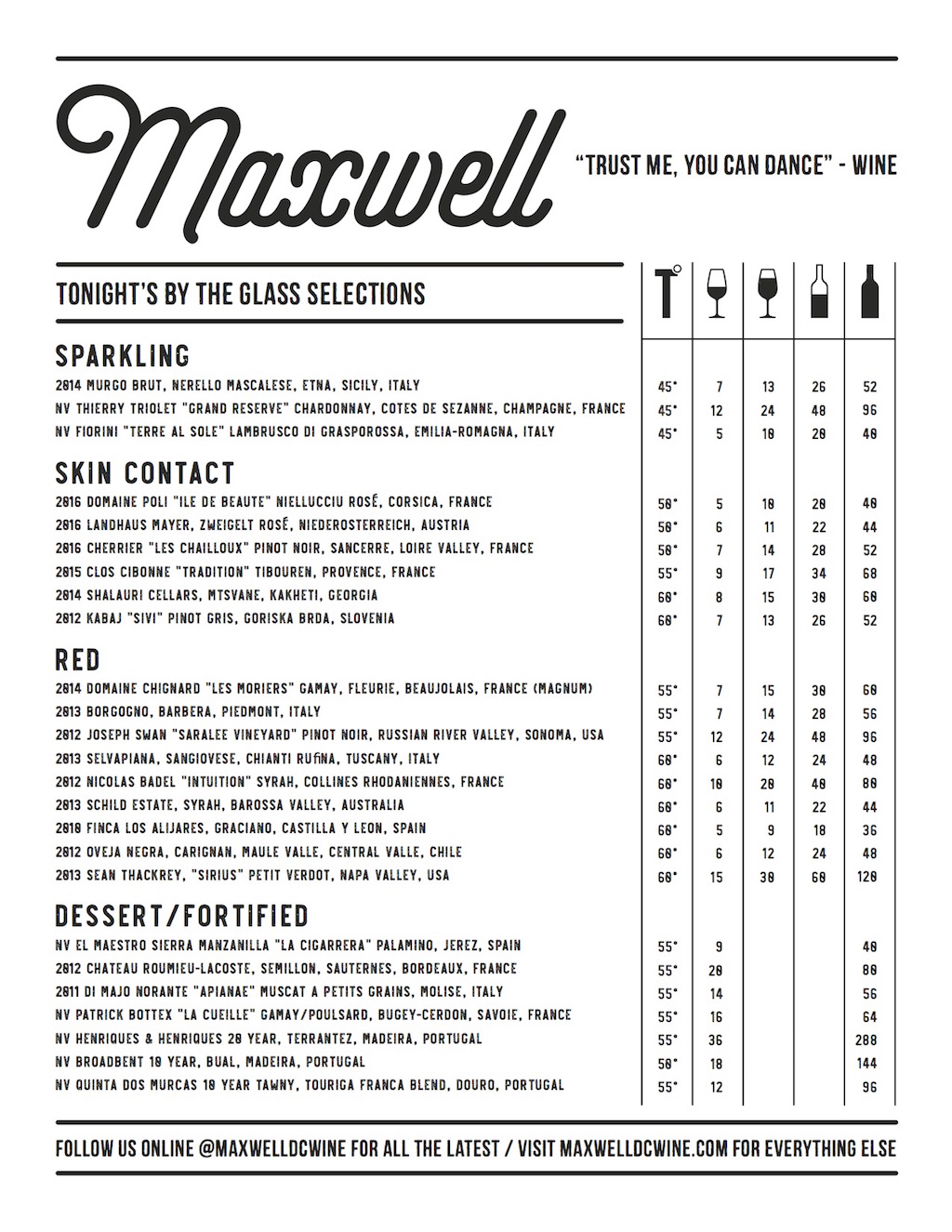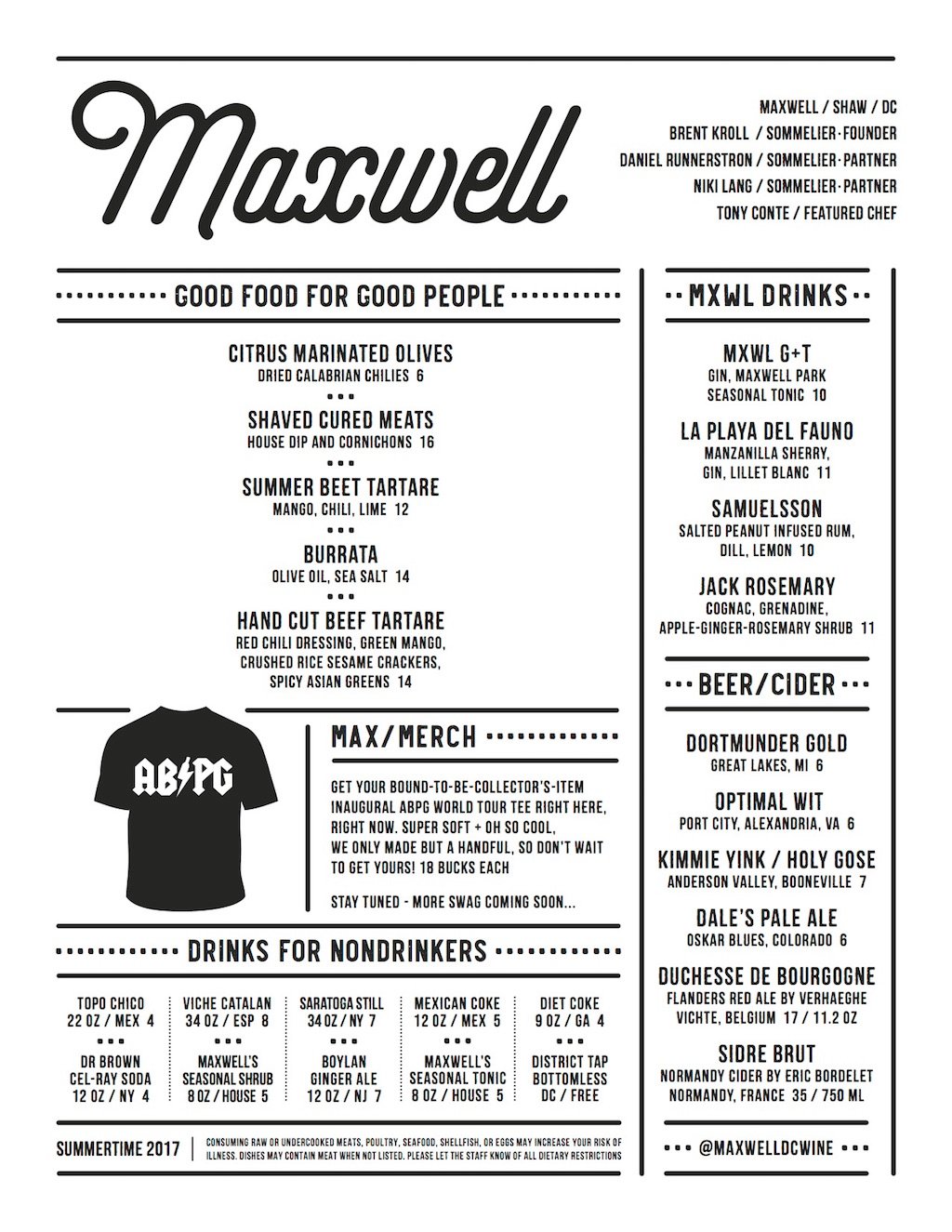 Maxwell Park. 1336 9th St., NW.