Dontrell Britton sits hunched over his lunch at Tryst in Adams Morgan, not far from where he grew up, not far from where his dad was shot and killed when he was 16, not far from where he sold heroin and crack to help make rent after that. He lays out his story, transitioning among the big moments with a half dozen segues of "long story short."
Long story short, around 4 am one morning in 2011, the FBI knocked down his aunt's door in Northeast DC and a woman wearing a suit walked in, opened a folder, looked at Britton, and said into her walkie-talkie, "We got him." Long story short, Britton, then 19, was arrested as part of a 33-person FBI drug bust. Long story short, he was convicted of conspiracy to distribute heroin and crack and was incarcerated for four years.
It was while he was locked up that things turned around—when he transformed into Trell the Trainer and his whole life changed. While serving his sentence in a federal prison in North Carolina, Britton started working out. "Exercise was a reliever," he says. "I started getting Men's Health and was like, wait, this is how you do correct push-ups and correct sit-ups."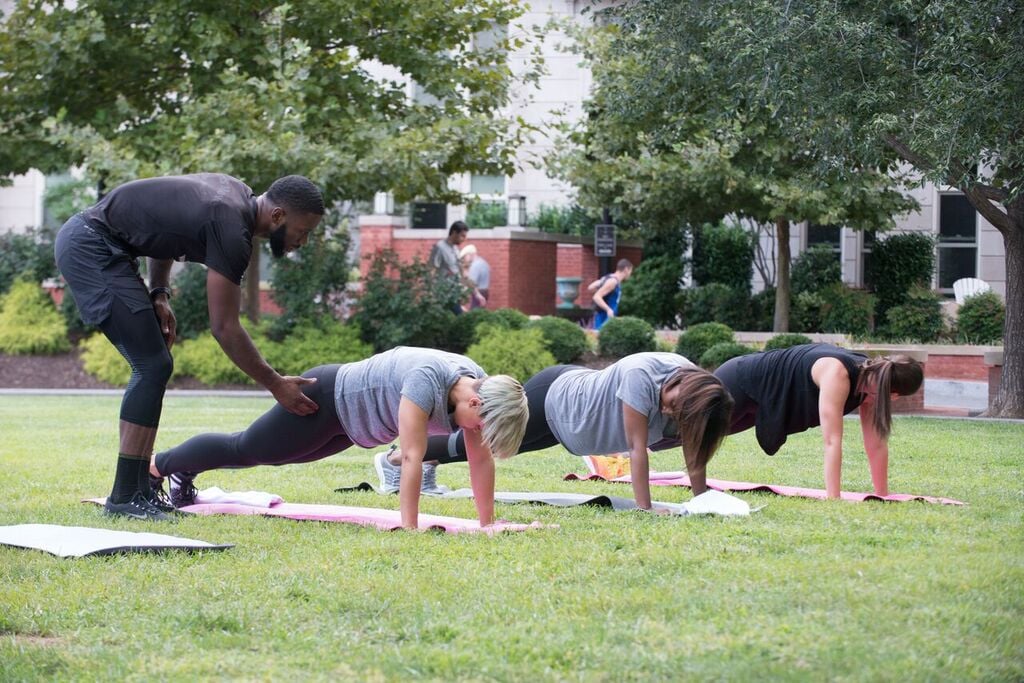 Other inmates noticed the results, and Britton began using his newfound knowledge. Soon he was training more than 20 people, who looked to him as something of a leader. "Whatever I came up with, they believed in it," he says.
When Britton was paroled 2015, he returned to DC, earned a personal-training certificate from the National Academy of Sports Medicine, and, in his apartment building's tiny laundry room, began filming workout videos, which started to get noticed on Instagram.
He started taking on clients and, through word of mouth and Instagram hustle, earned a reputation as one of Washington's top trainers. Now his client list includes renowned rapper Pusha T, who lives in Bethesda when he's not on the road, and local rapper Shy Glizzy. "When I get back with Trell, it's like a body shock," says Pusha T. "Trell finds your inner strength. He definitely motivates."
How does Britton feel about his success? Long story short, "I had a plan, and I was determined to stick to that plan," he says. "I believe that when you work hard doing something, not just for the money, you have no choice but to be successful. People say, 'I'm proud of you,' and that's all fun. But I'm like, don't applaud a fish for swimming. A fish is supposed to swim."
This article appears in the October 2018 issue of Washingtonian.