For those looking for a new place to break a sweat or get energized, Equinox Anthem Row is your next fitness destination. This brand-new DC club is opening up late summer 2019 and is changing the game when it comes to exercising in the District. "It'll be an inviting and active place where our members will want to spend their time," says VP of Real Estate Acquisitions, John Mears. Focusing on creating a space where members can perform their very best is what makes Anthem Row different than other fitness centers. "The club will inspire how you work, play, and perform with three stories of unparalleled luxuries," says Anthem Row Club's General Manager, Jeffrey Spiconardi. From its high-quality design to its authentic equipment and amenities, here's why we can't wait for Equinox Anthem Row to open.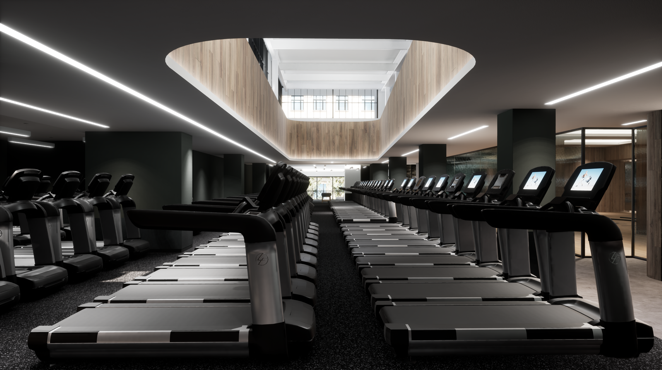 The location is super convenient.
Nestled right in Mount Vernon Square on 800 K Street, Equinox Anthem Row is in close proximity to the heart of DC with several metro stations nearby. "The new club is at the geographic center of the city, with 360 degree density of class A office space, and a growing residential population that results in foot traffic seven days per week," says Mears. So, if you want to fit in a workout during your commute or lunch break, Anthem Row's location is easily accessible for Washingtonians.
It offers early membership perks.
"We are currently running a founding membership promotion," says Spiconardi. "Anyone that signs up prior to the club opening will receive a [waived] initiation fee along with a discounted monthly rate."
It has over 5 different studios and spaces.
Anthem Row has dedicated studios and rooms for a variety of different workouts, such as Boxing, Pilates, Group Fitness, and more. Each space also includes state-of-the-art equipment and "will showcase our latest fitness programming," says Mears. This means members will be able to easily monitor their results and hit their fitness goals while they are working out in one of the various spaces/studios.
Its design is totally unique.
Due to local laws, the majority of DC's private buildings are built with height restrictions and substandard ceiling heights. However, Anthem Row's team came up with a unique workaround for their fitness haven. "For us, high ceilings are critical to our brand and program," says Mears. "So we collaborated with the developer to create a volume of double height space." In the main two floors, members will find tons of natural light coming in from either the vaulted atrium on the Cardio Floor or the double height windows located on the Strength level. The thoughtful and strategic design creates a workout environment that's spacious and unlike anything else in the DC area.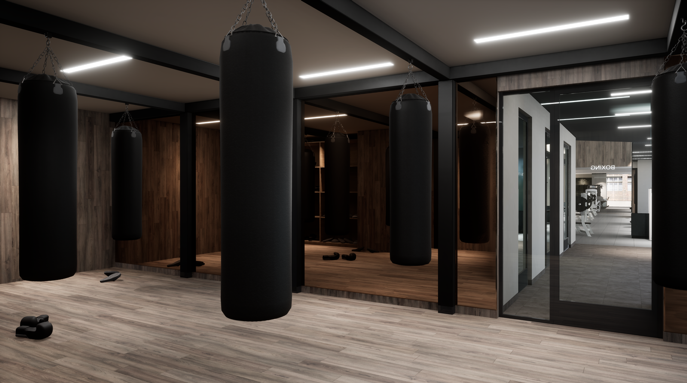 A spa, juice bar, and in-house store are among many of its killer amenities.
Along with its impeccably designed studios and spaces, Anthem Row also offers several other amenities that members can take advantage of and enjoy. "Our clubs are designed to foster a sense of community," says Mears. Members can treat themselves to a relaxing day at The Spa, get a pick me up from the Juice Press bar, or stop into The Shop to purchase some chic performance-wear. The best part? Locker rooms even come fully stocked with eucalyptus towels and Kiehl's beauty products—letting members feel refreshed and rejuvenated after every visit.
You'll get unlimited classes.
Well, if you sign up for a membership you will! Members will have unlimited access to a wide variety of high or low intensity classes. From hot yoga and barre, to next-generation weight training, Equinox Anthem Rows's top-of-the-line instructors provide challenging classes all day long. "Our new DC club is a fitness destination like no other—promising the world, powering results, and refusing to settle," says Spiconardi.
Ready to join Equinox Anthem Row? Check out their showroom or visit their site for sign ups and updates.