Long before Crystal City became the site of HQ2, Synetic Theater was one of the neighborhood's few cultural draws. So it seems only fair that its drab exterior become one of the earliest beneficiaries of efforts to beautify the area as Amazon's presence there builds.
The Crystal City BID and Amazon's landlord JBG Smith sponsored a contest to find a muralist to give the theater a colorful facelift. Arlington County and the theater itself were also partners in the effort. Since the call for entries went out in July, 24 submissions have rolled in from around the world. They've since been narrowed to five finalists.
No matter which design is chosen, turning the building into a public art piece will no doubt improve the view for the Amazon employees moving into the offices next door at 1800 South Bell Street. The BID says a winner will be announced in October, and the mural is slated to be finished by year-end.
"This neighborhood has been Synetic Theater's home since 2010," said Synetic's managing director Jason Najjoum in a statement. "We are proud to be a part of the future of Crystal City and excited to have one of these talented artists create a design that will elevate Synetic Theater's physical presence in the community."
Renderings of the five finalists will be on display at the Crystal City Underground beginning September 28. For now, take your first look at them here.
By Juan Pineda and Pipkin Creative
This concept, called "Tropical City", is a collaboration between DC artist Juan Pineda, and DC art firm Pipkin Creative.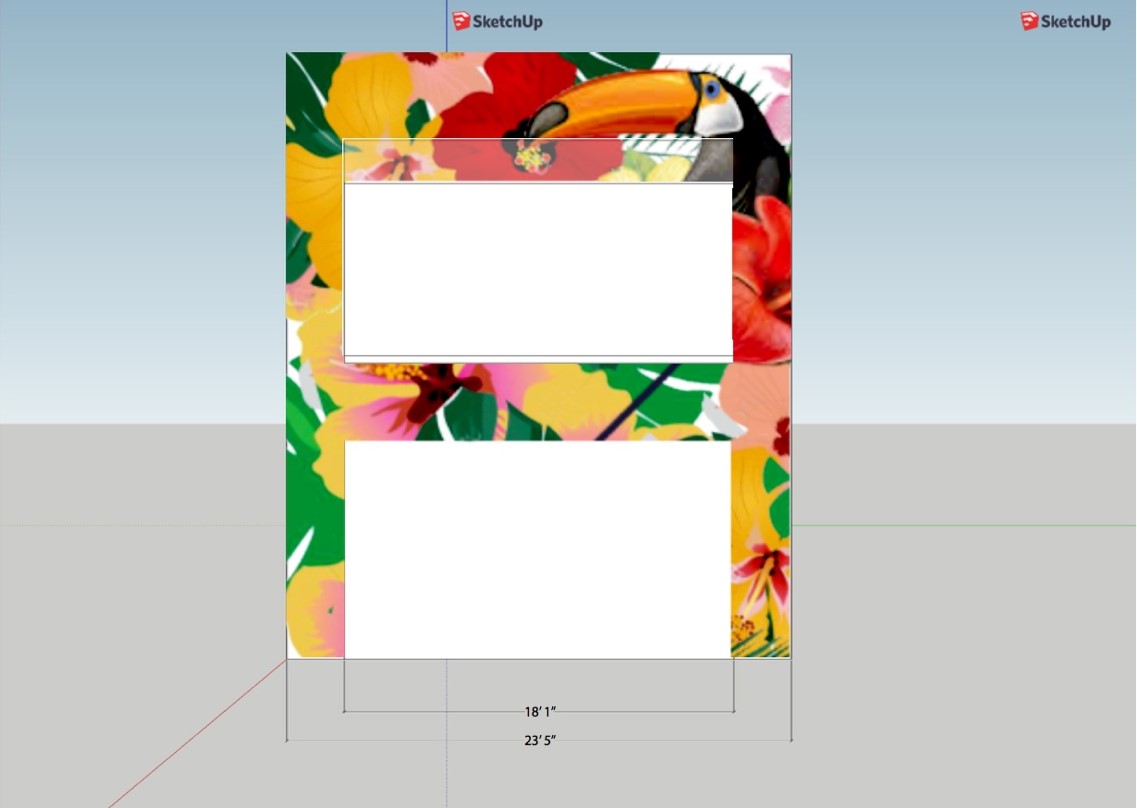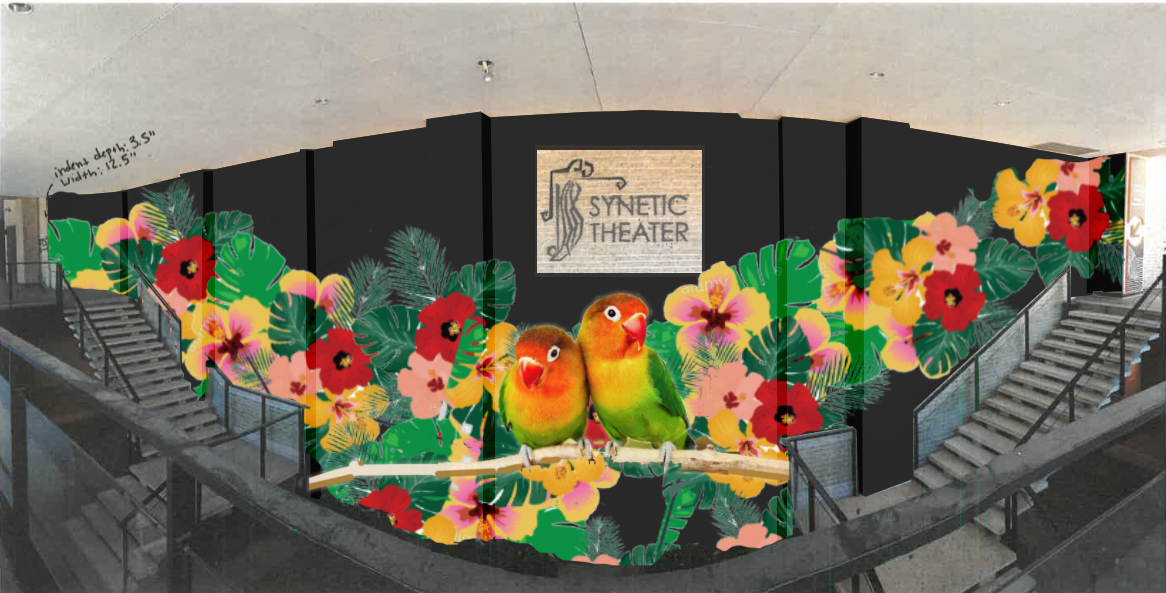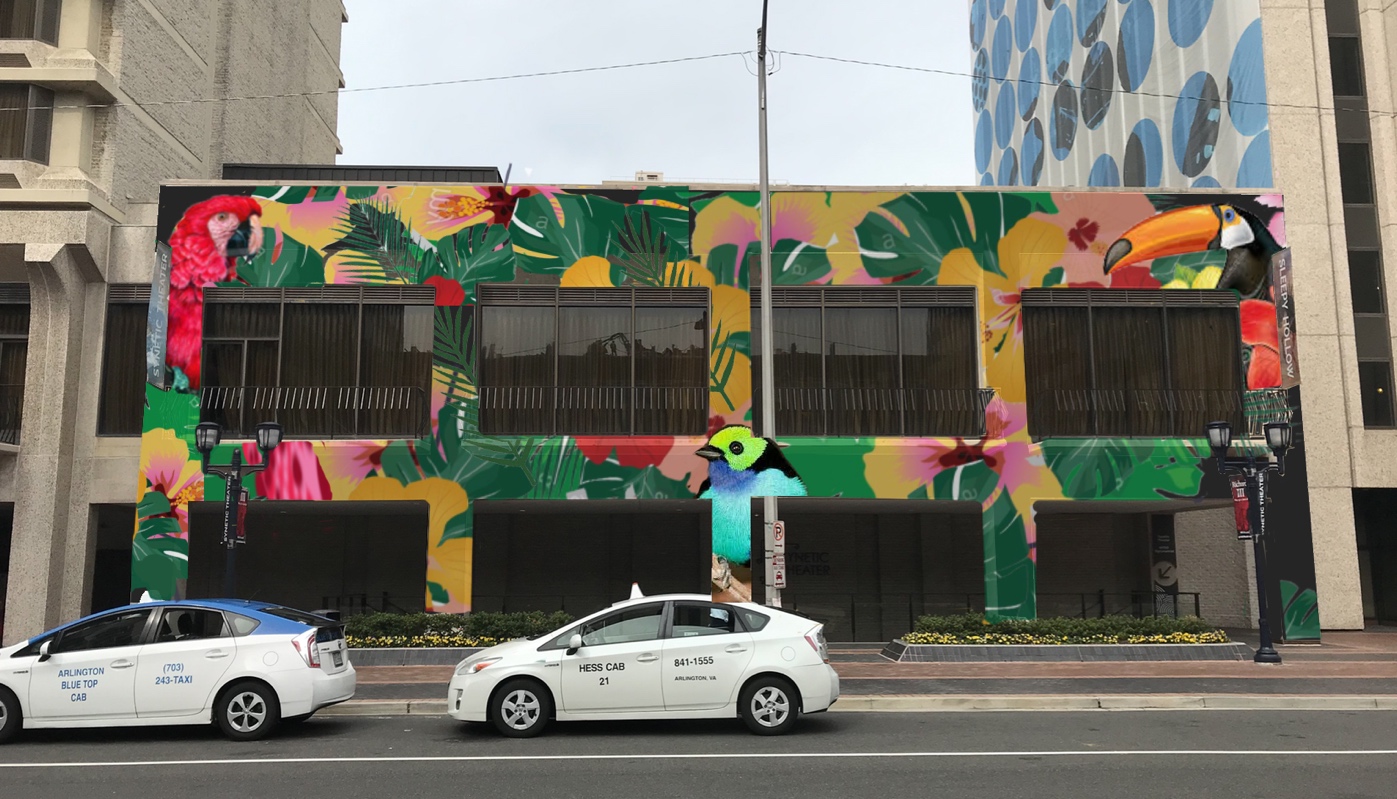 By Jay Shogo
Muralist Jay Shogo began his art career in Los Angeles and has since created murals in Miami, Barbados, Australia, and Korea.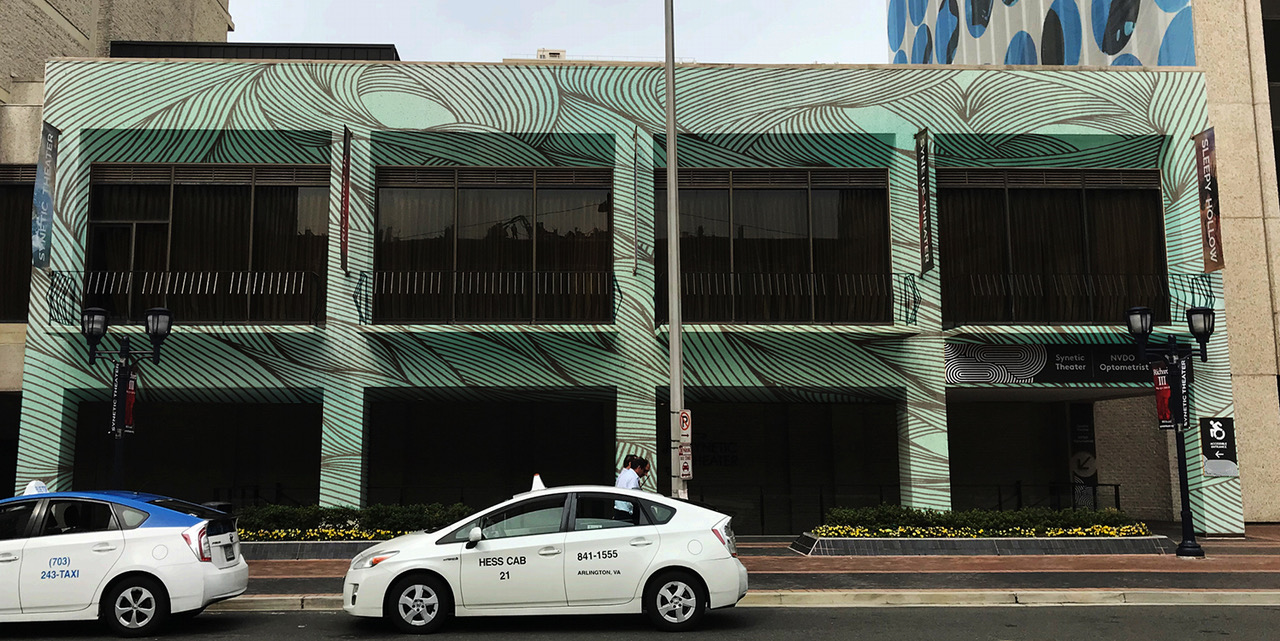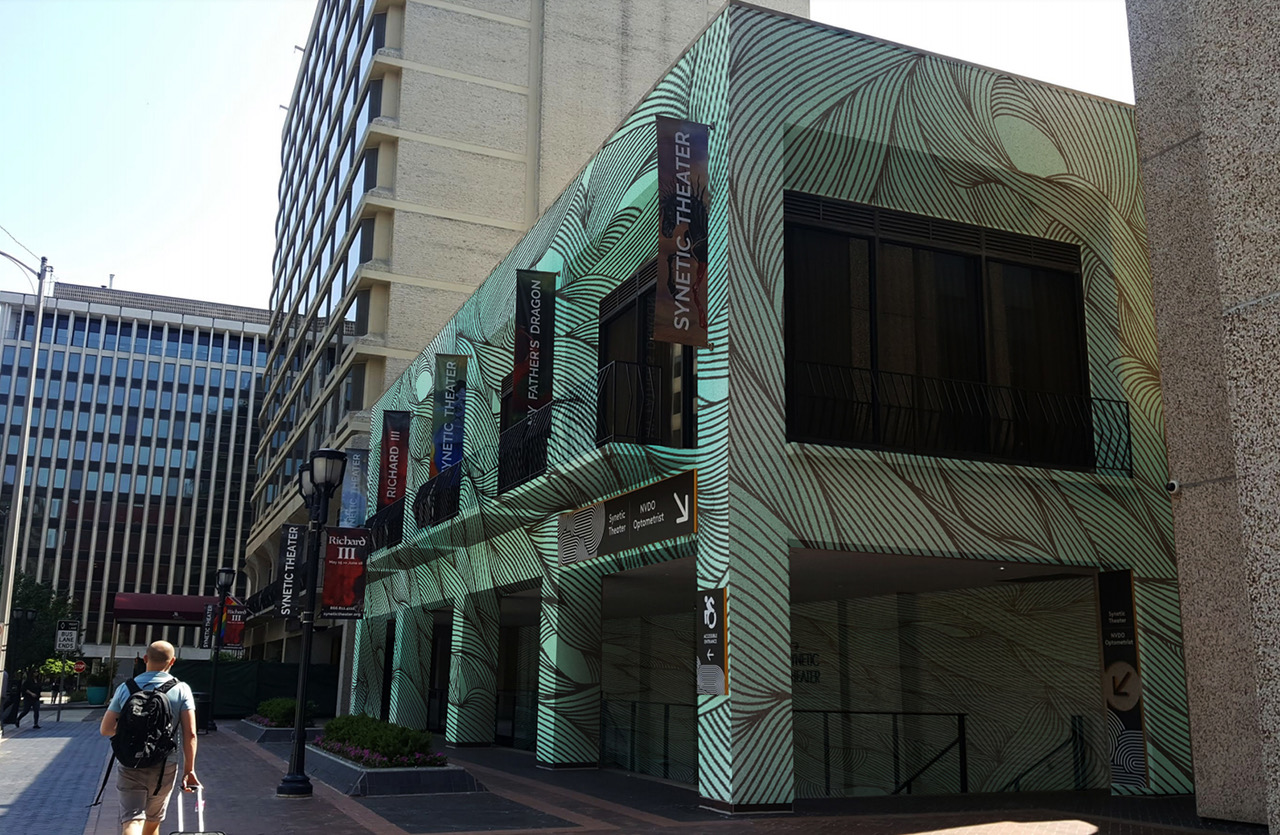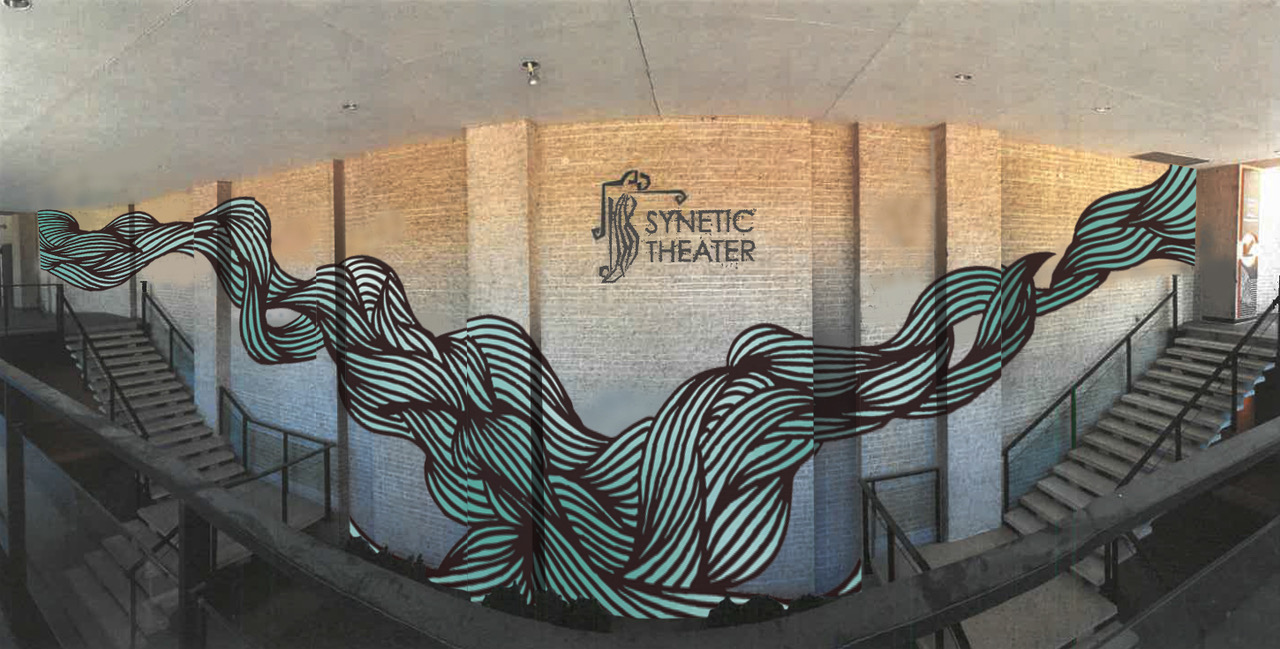 By David de la Mano
Contemporary Spanish artist David de la Mano calls his design "The City in Motion".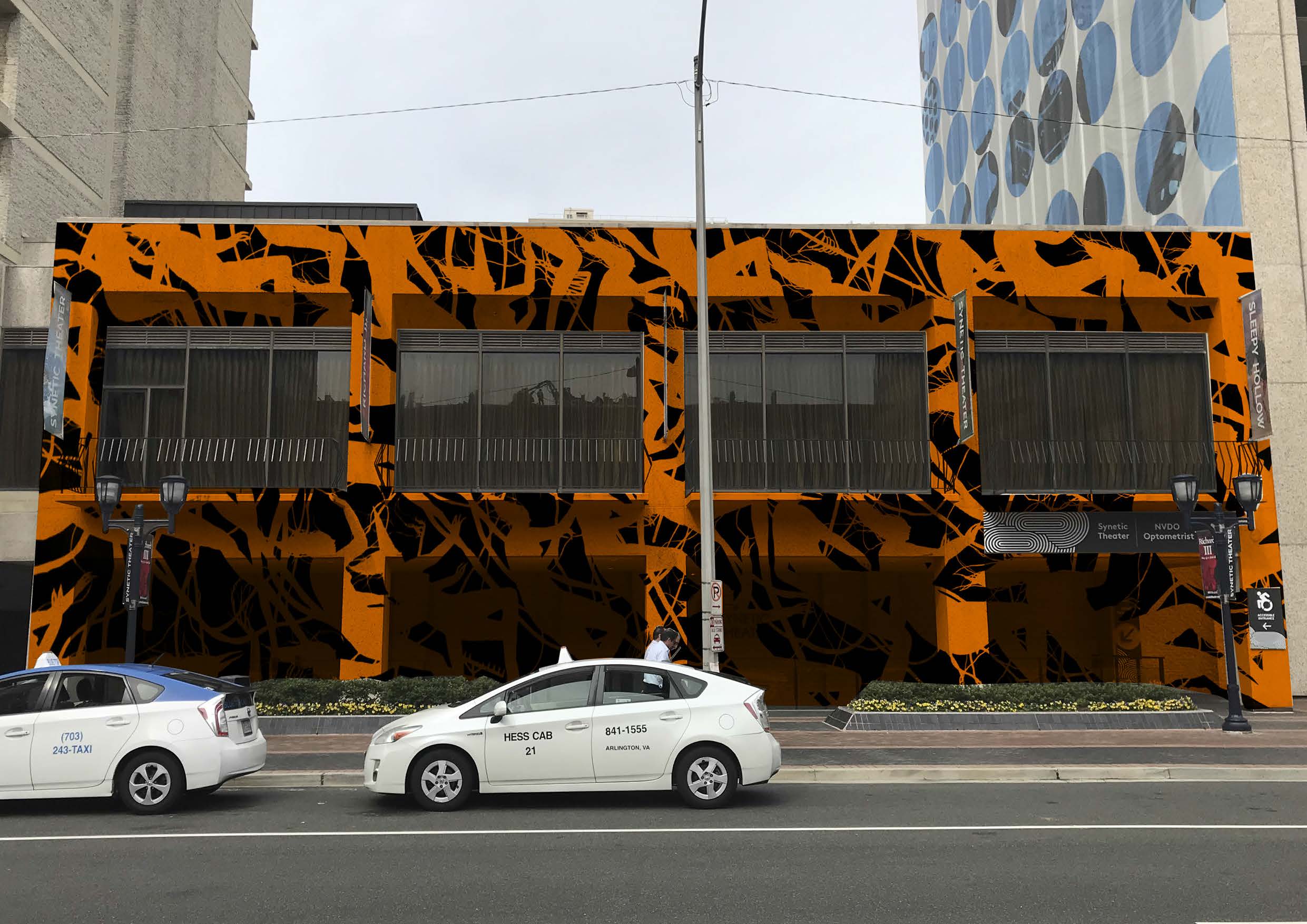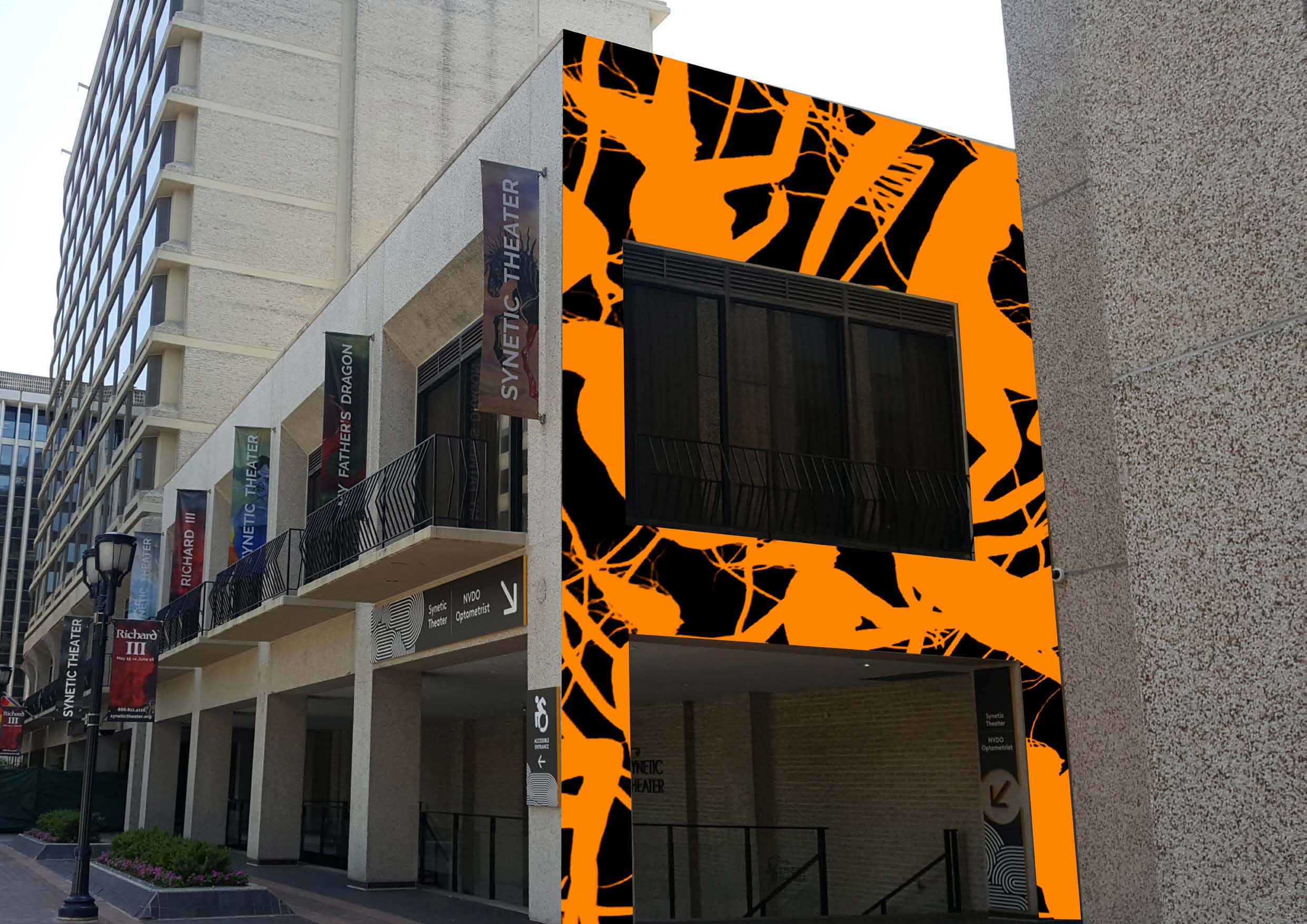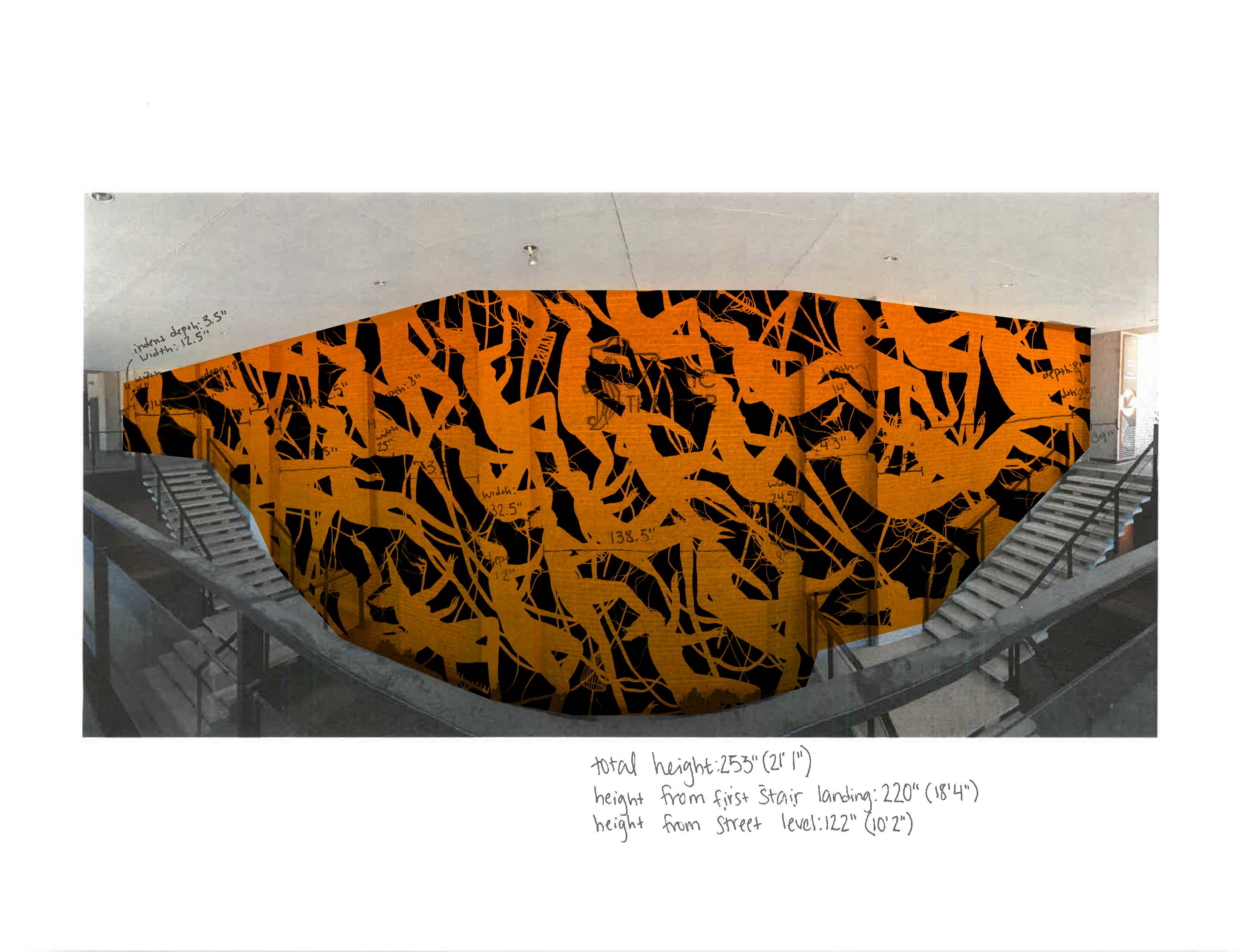 By SuiteNation, Naturel, and Gregory Cummins
This entry, called "Light Through a Prism", is a collaboration between the DC event-design firm SuiteNation; artist Lawrence "Naturel" Atoique; and Gregory Cummins, founder of art advisory and artist representation agency Pintar Worldwide.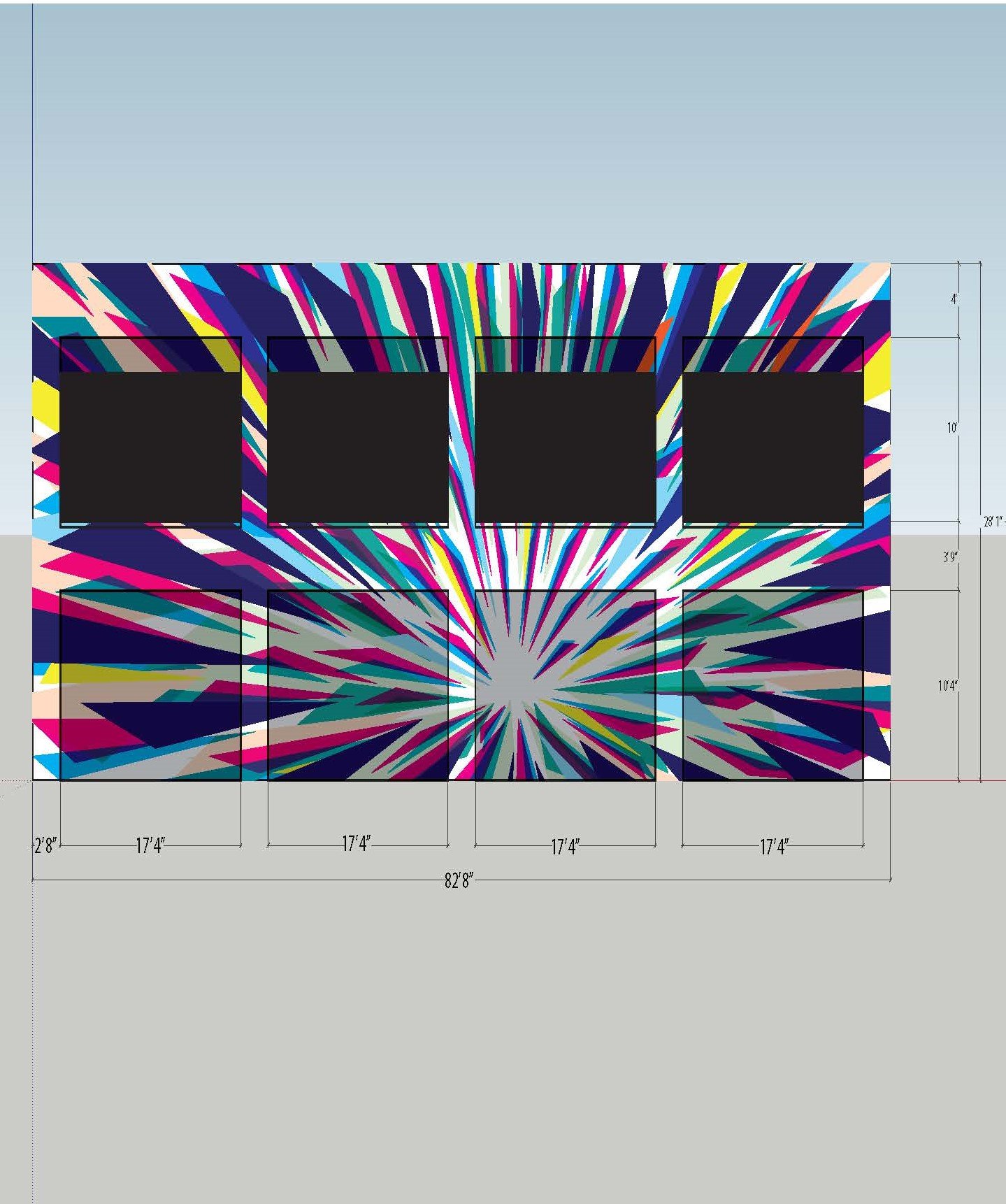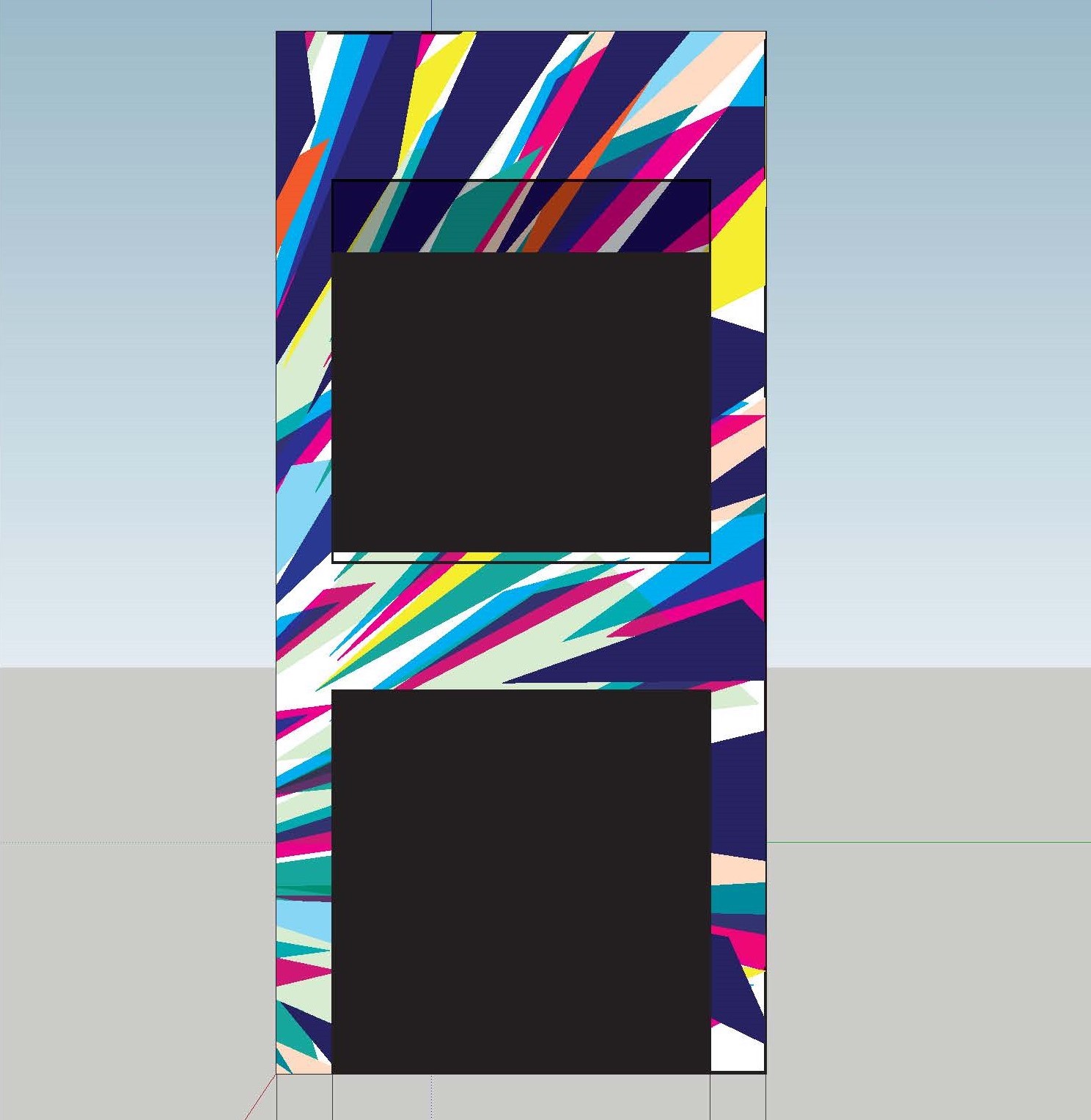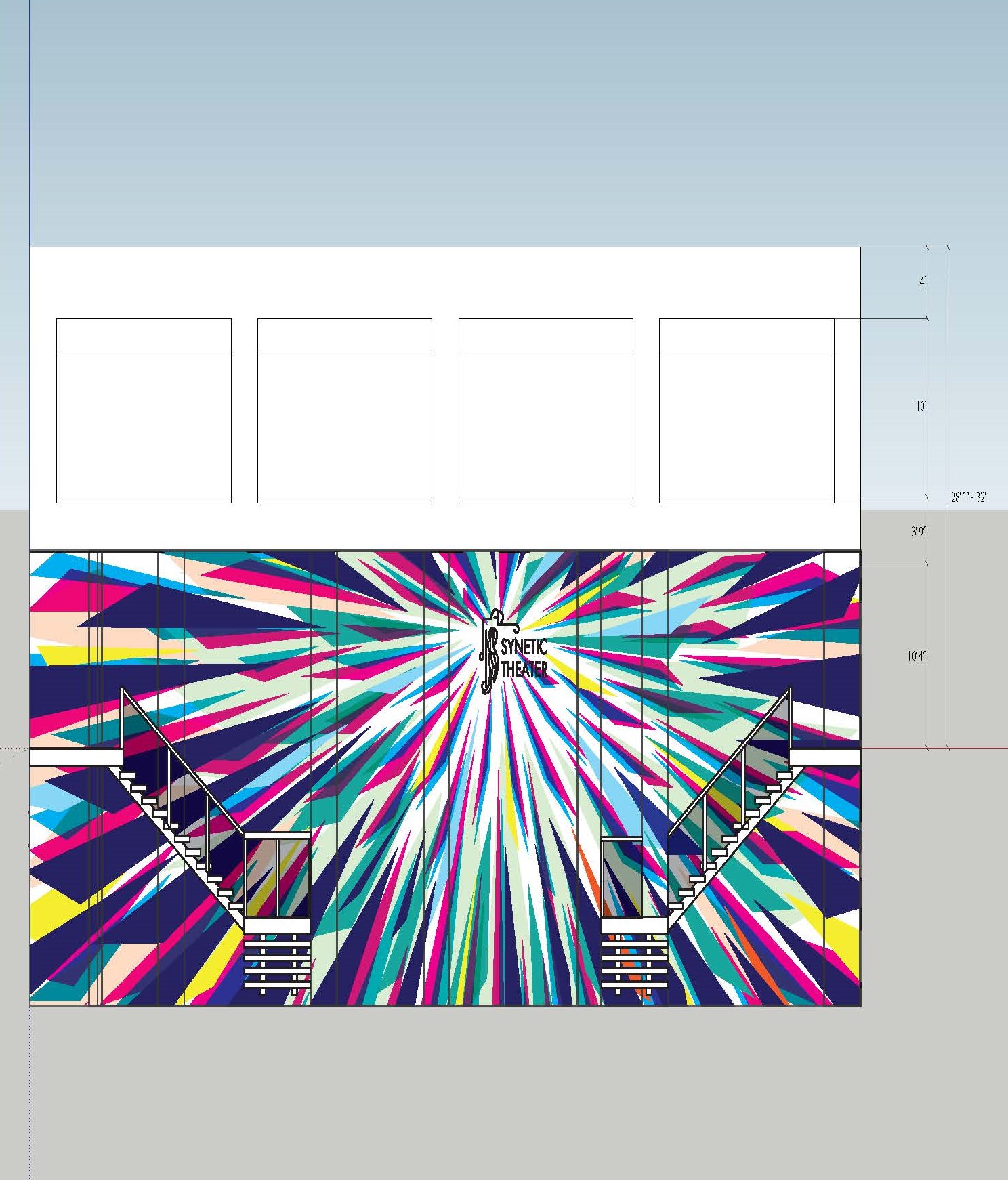 By Cecilia Lueza
The concept from Argentine-American artist Cecilia Lueza was inspired by color and movement.