When it comes to marketing your property in the nation's capital, whether it be a rowhouse in Capitol Hill or a Victorian home in Kalorama, home staging is your secret weapon. Home staging makes your listing stand out because it transforms the space into a more welcoming environment for all types of buyers. This is key for making a quick and profitable sale in the DC area. No matter where it's located or its size, the price of any type of home drops the longer it's on the market. So, staging your home to make it appealing to the highest number of potential buyers will guarantee a much faster sale.
Want to effectively stage your home so you can stay competitive in the busy real estate market? We teamed up with Red House Staging & Interiors, DC's go-to staging firm, to get expert advice on how you can maximize your home's value. Check out the top home staging tips below: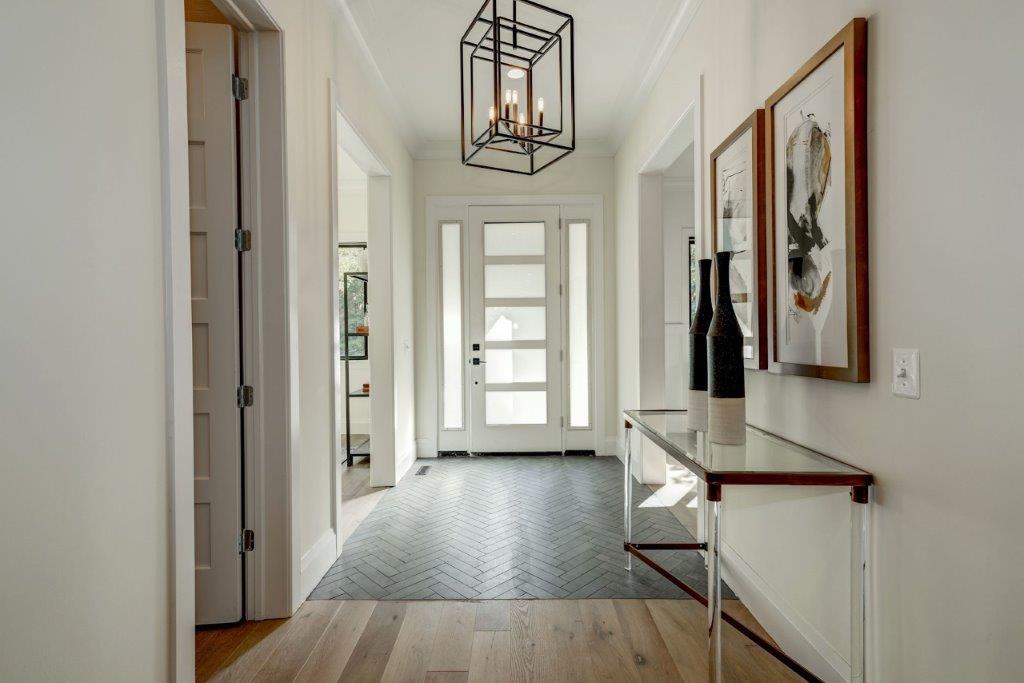 Invest in a Professional.
If you want to wow your potential buyer right away, then you should consider hiring a professional staging company, like Red House Staging & Interiors. A professional staging company will take your listing to the next level by showcasing your home's best assets. Red House Staging & Interiors also offers clients a variety of different staging packages — from luxury staging to DIY options — to accomodate any type of space, home, or budget.
Do Your Research.
It's a good idea before you start staging your home to think about the type of buyer that would be interested in the property. Ask yourself a few questions about the current neighborhood, such as is it family-oriented or is it walking distance to the metro, to gauge what type of lifestyle this home would best suit. Considering the type of family or homeowner that will be moving in lets you know which amenities you should highlight and the style direction you should take with the furnishings, finishes, and decor. Remember, you aren't just selling a home — you're selling a lifestyle!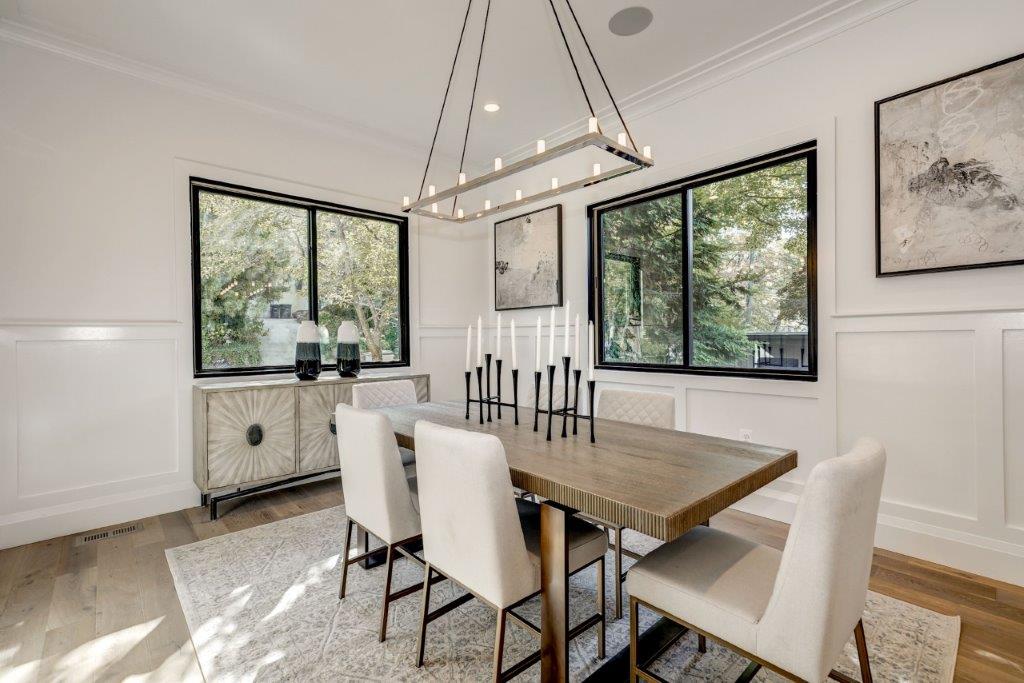 Be Objective.
One of the biggest mistakes people make when trying to sell their home is that they don't take themselves (or their decor style!) out of the equation. While many memories have been made in the home you're selling, it's important to remain unbiased when it comes to styling the home. Keep in mind that not everyone will have the same taste as you, so you'll want to choose versatile (and on trend!) decor when staging your home. If you're having a difficult time with this, a home staging company, like Red House Staging & Interiors, can help. They'll use their expertise to ensure that the space is properly decorated and showcased, which will allow the listing to entice a vast amount of buyers.
Stick to Neutrals. But Have Fun Too.
Along with buying versatile decor, you should also stick to neutrals when it comes to wall colors — for the most part. Consider having a surprise moment with a splash of wallpaper in a powder room or on a small accent wall to make these areas memorable, but not over the top. Generally speaking though, a wall color that's overly saturated or bold, particularly one that covers a large area, is usually not recommended unless you've received professional advice on its applicability for showcasing your home for the market. Use mostly neutral colors for the furnishings and pair these details with a few eye-catching accent pieces, like a swanky armchair or a framed abstract painting. This will create a setting that allows the buyer to connect to the space and also see their own lifestyle potential.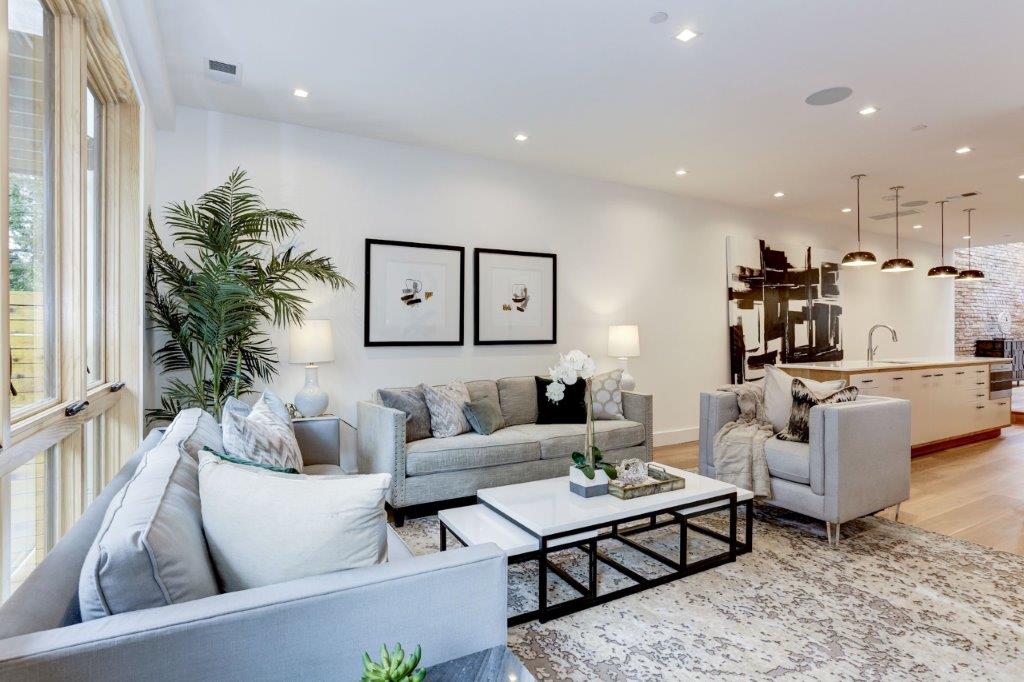 Revamp Your Window Treatments.
Outdated window treatments can be a major eyesore for potential buyers. So, even if you splurged on your custom-made blinds when you first moved in, you should replace any outdated window treatments. Revamping your windows will help give the space a modern and up-to-date feel that will resonate with future buyers. Also, you can easily transform a window into a major focal point by using the right type of treatment; for example, consider using floor-to-ceiling fabric treatments in a neutral color to frame a window.
Create Ambiance With Proper Lighting.
Table and floor lamps can easily make a room feel warm and inviting, so you should definitely invest in a few when you're staging your home. Overhead lighting can often be hard on the eyes and doesn't give off a homey vibe. That said, make sure that your overhead fixtures are also updated and on trend. Replace any old, outdated fixtures with new ones to complement your property's style. Displaying a few table and floor lamps throughout each room, like matching table lamps on the nightstands in the bedroom or a stylish floor lamp in the living room, will help give your space a cozy aesthetic that potential buyers will enjoy.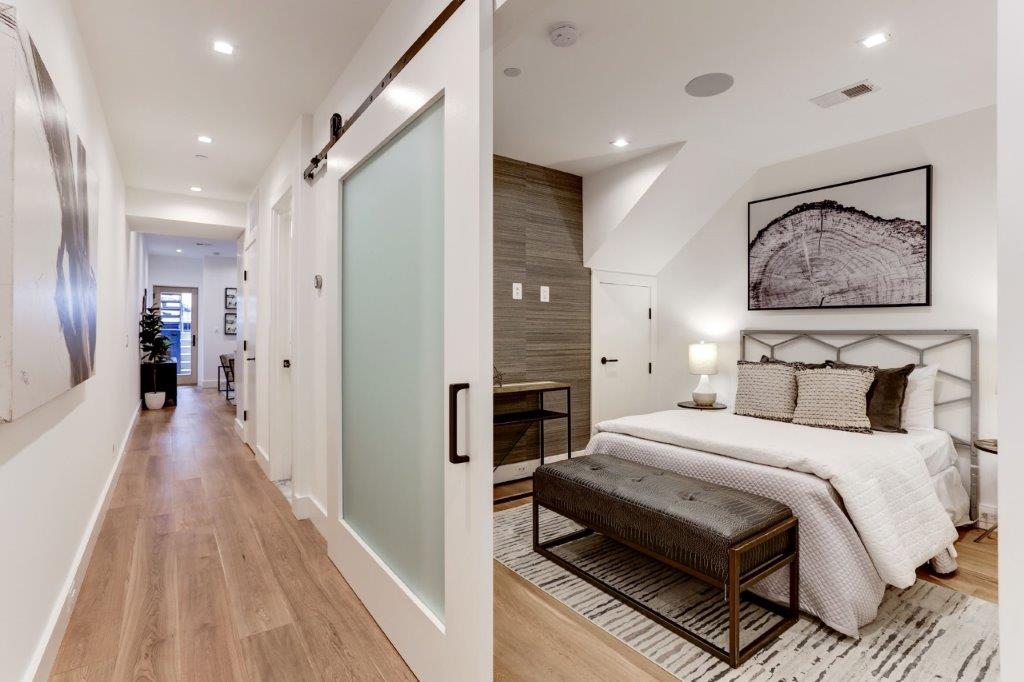 Take Quality Photos.
After your home is properly staged, you should take quality photos showcasing the most important aspects of the home. These photos should paint a picture of your home, so make sure you position them correctly. For example, start with an exterior photo of the home and then work your way throughout each room. This will help potential buyers visualize and envision themselves in the space before they come for a tour.  Also, remember to take clear and bright photos, with lots of natural light, so your listing will have a clean and sharp look compared to others that are on the market.
Ready to put your luxury home on the market? Visit Red House Staging & Interiors' website to learn more about their different staging packages. From budget-friendly options to above and beyond services, Red House Staging & Interiors gives you the upper hand when it comes to selling your home in the highly-competitive DMV area.