Experience the thrill of skiing and riding Wintergreen's 26 slopes and two terrain parks, all covered by automated snowmaking. Wintergreen is the only ski area in the Mid-Atlantic to provide automated snowmaking to maximize coverage and efficiency on 100% of its terrain. Plus, Wintergreen is the only ski area in the region with two high-speed 6 pack detachable chairlifts for a fast ride back up the mountain.
Wintergreen offers another thrilling way to experience the mountain – Snow Tubing at The Plunge.  It's Virginia's largest snow tubing park and often referred to as the 'scream machine', for good reason.  This 900 ft long hill features 100 ft of vertical drop where tubes can reach up 30 mph.  No special equipment or lesson required, tubers must be at least 42" tall.
Come for a weekend or stay the whole week. Wintergreen offers lodging that is just right for you, from studio rooms, to 1-5 bedroom condos, to spacious homes with 3-9 bedrooms.
Get full resort access and exclusive amenities ONLY when you book with Wintergreen Resort including weekend 8 a.m. skiing and riding on weekends and holidays, access to Aquatics & Fitness and Devils Grill, and more.
WHAT'S NEW?
RFID
Technology rules! This winter Wintergreen is introducing Radio Frequency Identification Device (RFID) technology which will allow you to enter the ticket gates with ease. Think of it as an EZ-Pass for the slopes! Just keep your pass in a left pocket and RFID will automatically identify your pass without you having to present your card. No more fussing with gloves, unzipping pockets and gyrations to access the chairlift. EASY!
Wintergreen App
Easy access to all things Wintergreen! Go paperless with the interactive trail map, log your Vertical and Runs by GPS, find your friends on the mountain, grooming and weather reports easily and have the latest updates, information and calendar of events in your pocket at all times! Download the app today.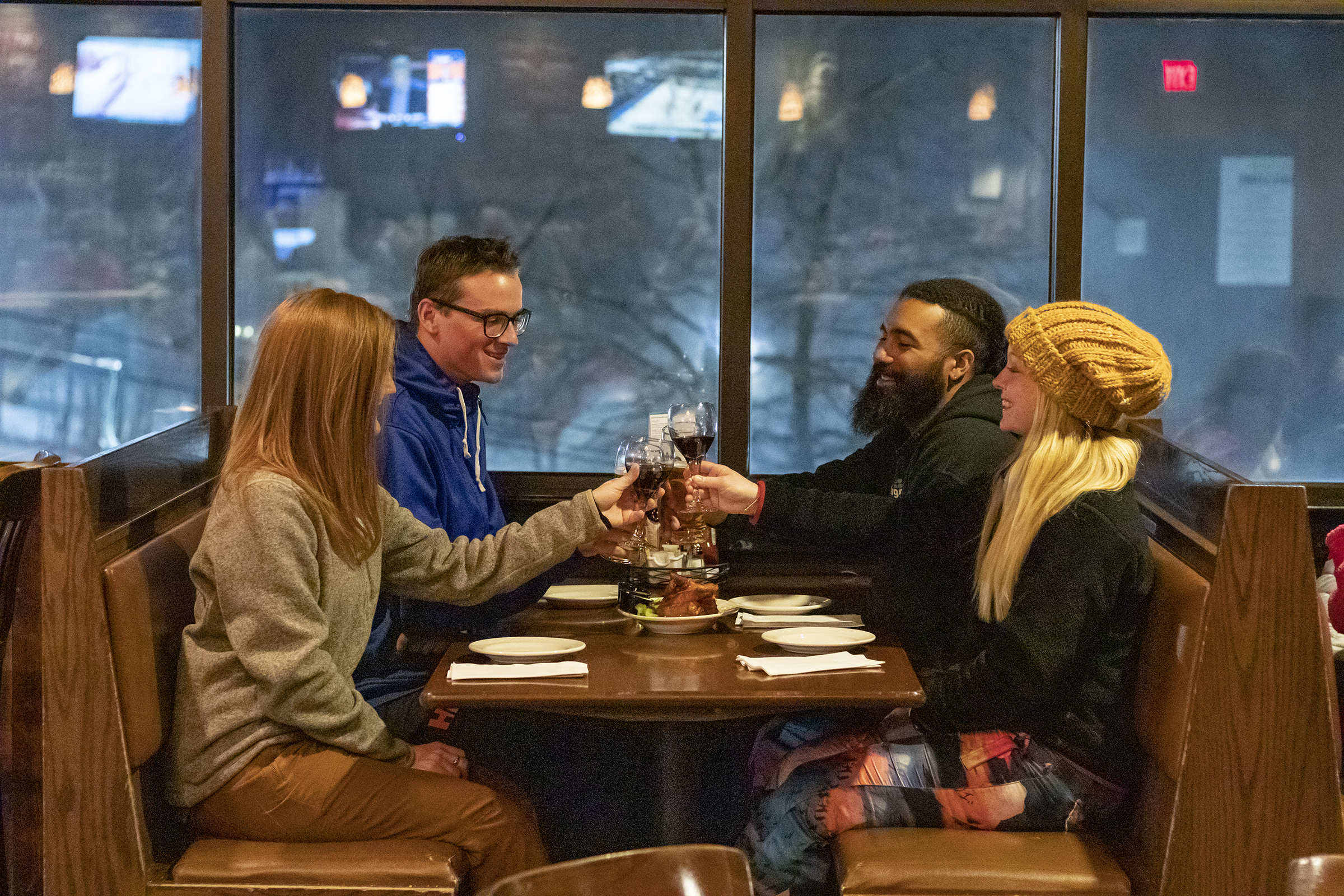 Delectable Dining
The Edge: The best burgers around made with GMO-Free, 100% Virginia beef. Friday and Saturday nights feature live entertainment. Hump-Day Wednesday is everyone's favorite – Breakfast for Dinner!
The Copper Mine: Contemporary and classic dining for dinner. A breakfast to fuel your day. New lunch fun –A Dagwood Buffet!
Devils Grill – serving elegant contemporary American fare in a relaxed club setting. Using the freshest and highest quality food, dining at the Grill is an experience you won't want to miss. Enjoy a sumptuous Sunday Brunch with all your favorites taken to a new level of deliciousness. . Remember, Devils Grill is exclusive to guests lodging in Wintergreen accommodations and Members.
Pryors Porch: It's a Blackrock BBQ & Fry House.
The Lookout – Pizza and subs with views of the slopes.
Checkerberry Cabin – Fill up on morning treats, including sweet and cinnamon-y Monkey bread, and savory delights like pulled beef and chicken burritos.
Terrace Café – Starbucks to keep you going, baked sweets to make you smile, and warm specialty cocktails to help you relax.
The Market – Boar's Head deli sandwiches, salads, and a variety of convenience goods – plus a large selection of domestic and imported beer and wine. Did we mention the best pizza – plus we deliver on the mountain!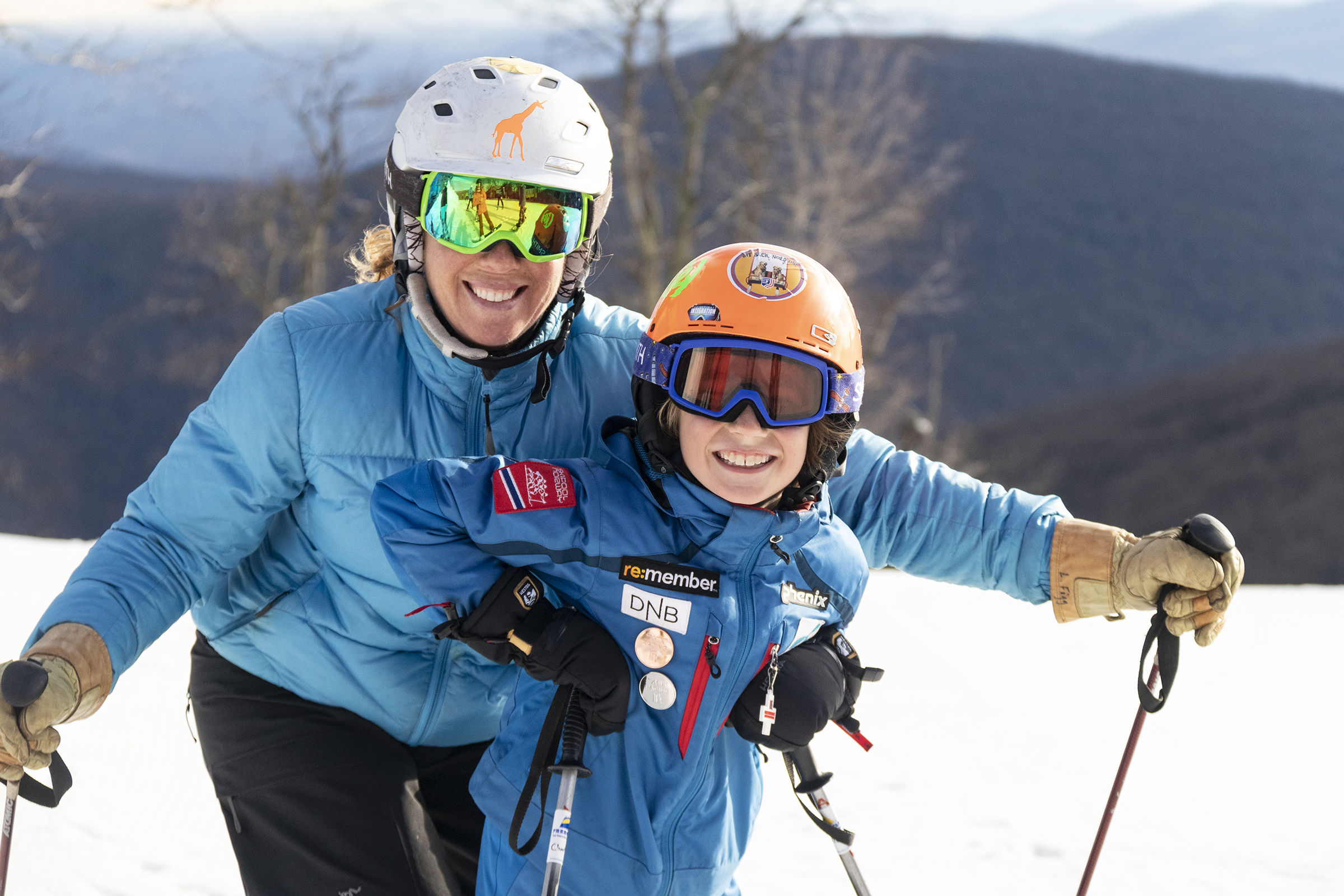 ACTIVITIES ARE AVAILABLE BEYOND THE SLOPES
Ridgely's Fun Park for Kids, Aquatics & Fitness Center, The Spa, Discovery Ridge Adventure Center with a Ninja course, indoor tennis, hiking, dining, golf at Stoney Creek, and more. Don't forget our friends in Nelson County. Nelson 151 is a great way to end your day at Wintergreen.
BEST RUNS AND WHY
For the advanced skier or rider, Tyro is a favorite run. It's the longest trail and offers varied terrain, starting out with a gentle downhill, and ending with an exciting finish. For the expert skier and rider, Cliffhanger is the favorite, hands down.
February 2 – Groundhog's Day See what Wintergreen Will is up to. Blue Toad will be on hand for a Tap Takeover
February 14 The Powder of Love Make your chairlift connection on the Blue Ridge Express and if you click, make it a downhill date, become powder pals with binding connections! Cupid will be on hand, too.
February 14-17 President's Weekend Be on the lookout for Abe and George!
February 29-March 1 – Wintergreen Winterfest, our tribute to winter fun with Snowcat rides, live music, on-slope games, block party for kids, magic show, clowns, and more – all with a carnival feel.