From a new waterfront dining destination made from carved-out shipping containers to compelling new public artwork and tours that highlight the city's African American history, there are plenty of new things to do in Alexandria in 2020. Keep reading to learn about the dining trends that are dominating new restaurants, Alexandria's first-ever cat café, the celebrity-owned salon opening at the waterfront, and much more.
Waterfront Openings Mean New Reasons to Explore Old Town
Alexandria's biggest story continues to be at its evolving waterfront, with 2020 bringing new restaurants, a celebrity-owned salon, the second in the city's Site See: New Views in Old Town temporary public art series, and tours and cruises on the city's new resident tall ship. In March 2019, the City of Alexandria opened an expanded new park area at the foot of King Street, seamlessly connecting Old Town's historic retail corridor with the water. Here's a look at what's coming to the Old Town Alexandria waterfront later this year.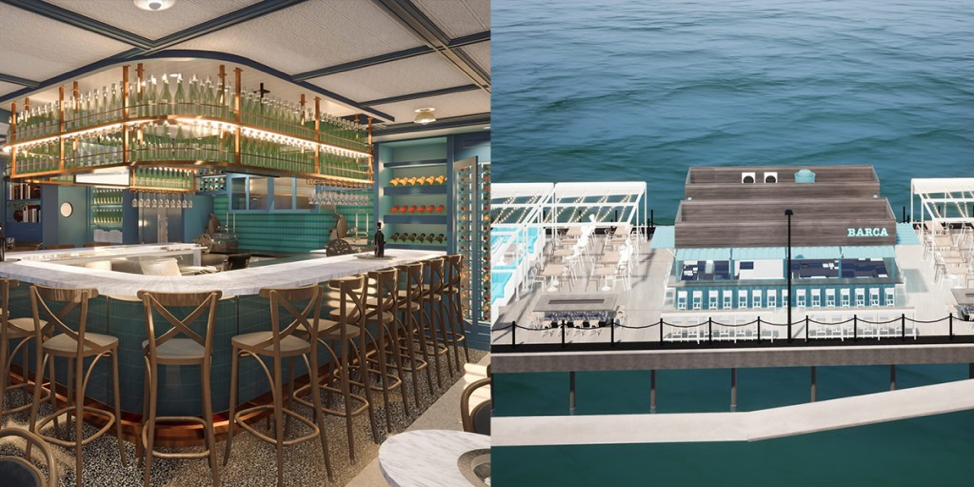 Barca Brings a Taste of Barcelona's Beach Bars to Alexandria
Alexandria will get a taste of the Mediterranean in 2020 with two new waterfront restaurants opening in Old Town. Barca Pier will be a seasonal outdoor eatery inspired by Barcelona's beach bars and made from carved-out shipping containers. The menu at Barca Pier will consist of small plates of mostly Mediterranean food, as well as Greek, Italian and Moroccan flavors. Barca Wine Bar, which will be open throughout the year, will boast an intimate, sophisticated setting and vast selection of unique and domestic wines from around the world.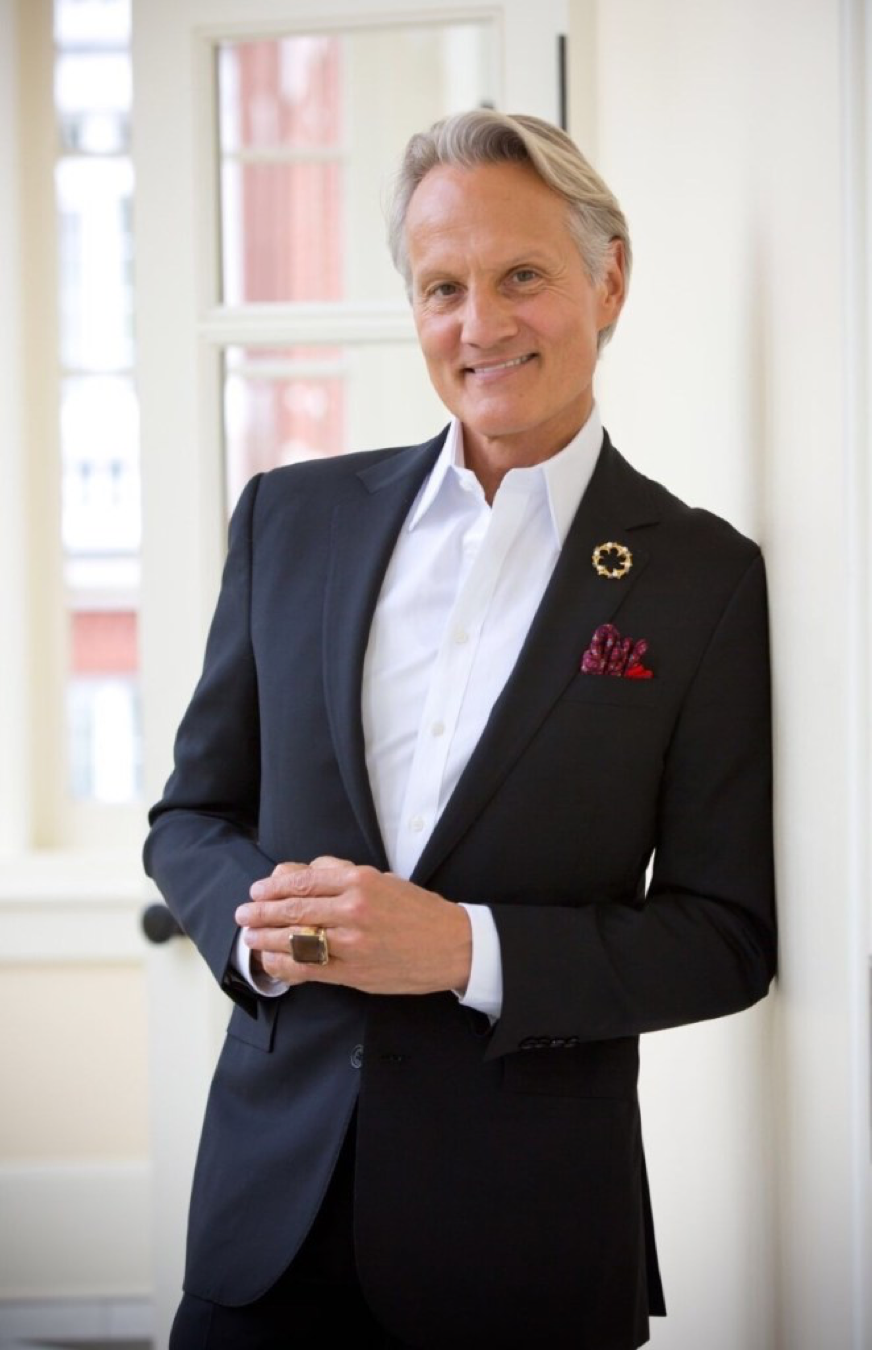 TLC's Say Yes to the Dress: Atlanta Star Monte Durham Plans Alexandria Salon
Since 2010, Monte Durham has dished out advice and dolled up brides as fashion director on TLC's Say Yes to the Dress: Atlanta. An Alexandria resident for 25 years, in 2020 Monte will open a self-named salon in Old Town near the waterfront where he will serve as head stylist. Guests can get the full Monte experience in this intimate spot, treating their tresses to his five-step "MONTE" product line and soaking up the casual-chic, welcoming ambiance. Among other personal touches, Monte's space will feature a portrait in homage to his ultimate style icon, Jackie Kennedy Onassis.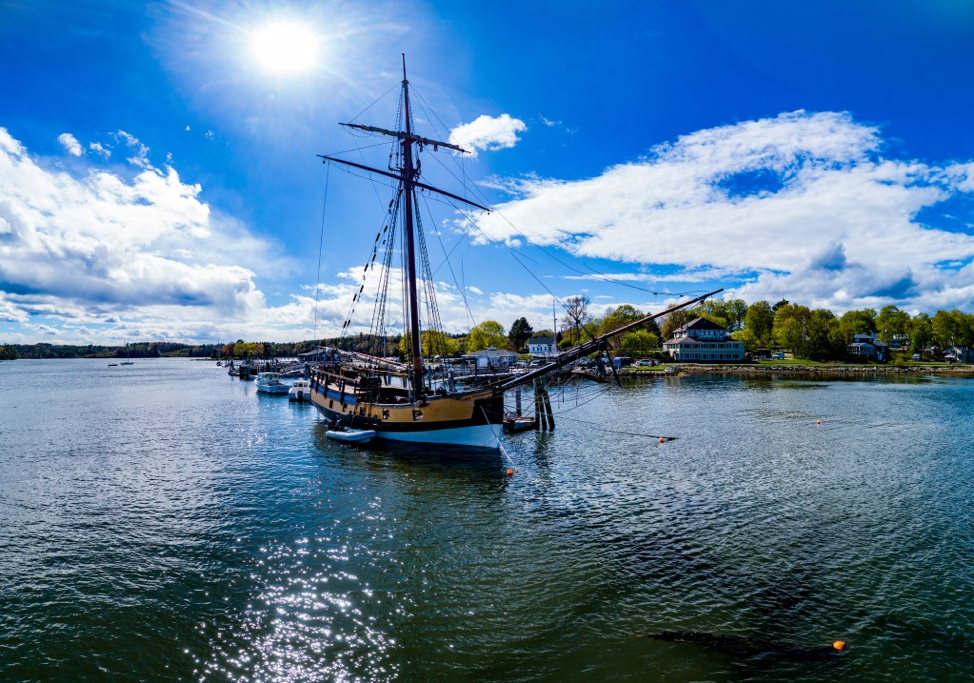 Tall Ship Providence Sets Sail in 2020 with Dockside Tours and River Cruises
Alexandria's highly anticipated maritime history experience at the Old Town waterfront, tall ship Providence, arrived last summer and is slated to open to visitors in 2020. This celebrity tall ship, which has appeared in the international blockbuster Pirates of the Caribbean, is a full-scale reproduction of one of the most renowned ships in the Continental Navy. Once open, they will present 30-minute tours of the docked ship as well as cruises on the river, including family pirate cruises, adult pirate cruises, craft beer cruises and occasional evening cruises.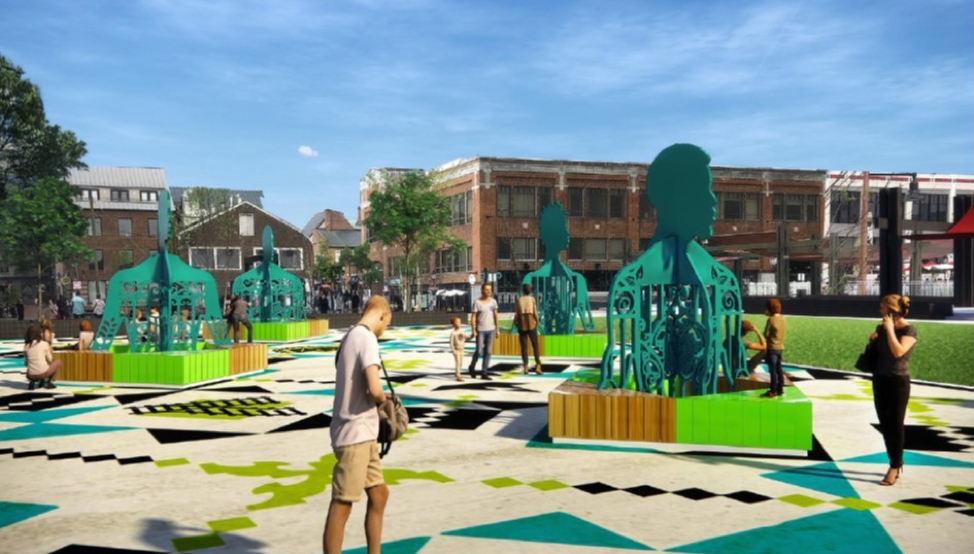 Contemporary Public Art Installation Explores African American History
The next temporary public art installation in the city's Site See: New Views in Old Town series at Waterfront Park will be unveiled in March and remain on view until November 2020. Brooklyn-based, Nigerian-born artist Olalekan Jeyifous, recognized for his 50-foot-tall installation at Coachella 2017 and currently co-creating a monument to Shirley Chisholm in Brooklyn with Amanda Williams, is the 2020 artist. Wrought, Knit, Labor, Legacies frames Alexandria's African American history through the lens of the city's industrial and merchant history from the 17th to 20th centuries. Once a prosperous port city that was home to one of the largest domestic slave trading firms in the country, Alexandria was a major center for shipping and manufacturing with an economy inextricably tied to the work of enslaved and free African Americans. Wrought, Knit, Labors, Legacies seeks to stitch Alexandria's story together, featuring symbols that represent Alexandria's merchant and manufacturing history, including fishing, railways, flour and tobacco.
Expanded African American History Experiences Bring More Stories to Light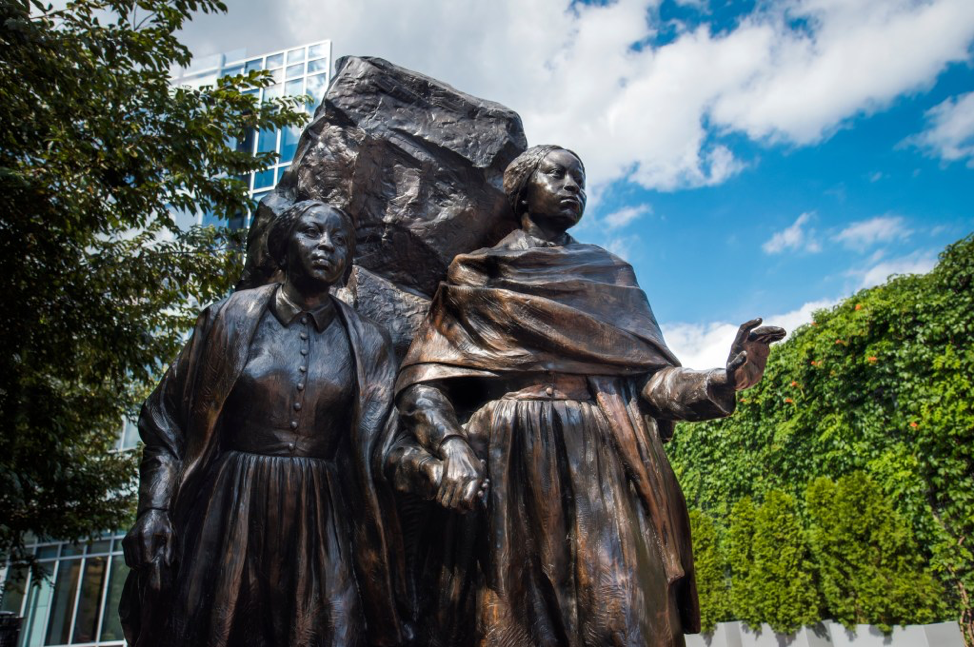 New Underground Railroad Tour Launches This Spring
Manumission Tour Company will debut a new tour this spring about Alexandria and the Underground Railroad, based upon the writings of abolitionist William Still and his 1872 book, The Underground Railroad, which details the background of several enslaved people from Alexandria who used the Underground Railroad to escape to freedom through Still's safe house in Philadelphia and on to Canada. This tour will cover where those runaways may have lived and worked in Alexandria, when and how they escaped, and who may have helped them.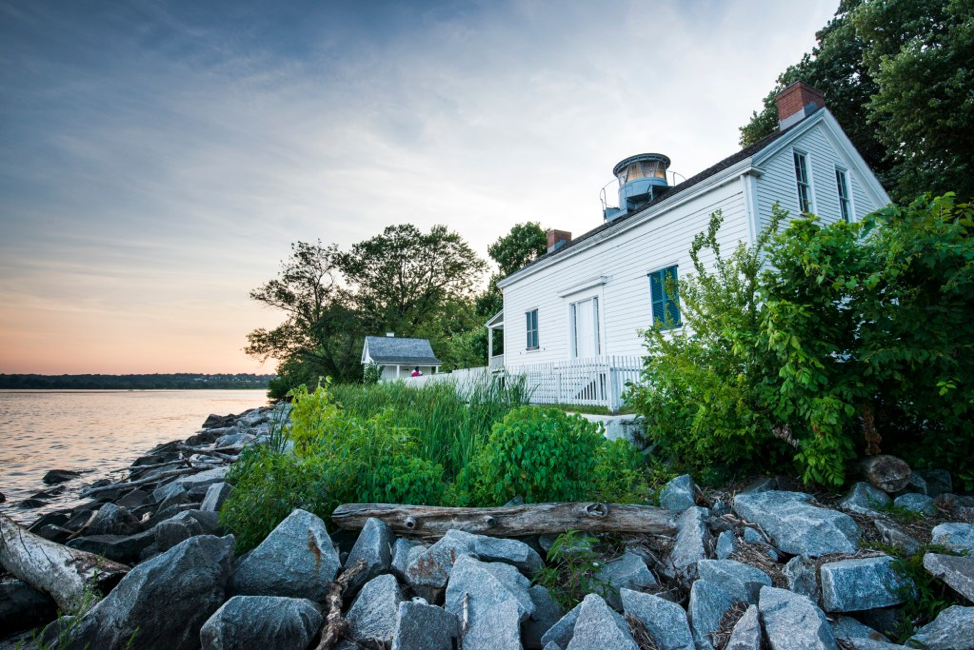 Self-Guided African American Waterfront Heritage Trail Developing for 2020
Coming in 2020, visitors can learn more about Alexandria's African American heritage through a new African American Waterfront Heritage Trail, a self-guided tour highlighting people, places and neighborhoods from a diverse time period in Alexandria's history. The walking trail, presented as an online "StoryMap," will ultimately include a north and south section and more than 20 stops along the Alexandria waterfront, including Waterfront Park, the Torpedo Factory Art Center and Jones Point Park. Alexandria's African American Waterfront Heritage Trail is a community initiative supported by the Office of Historic Alexandria.
Freedom House Museum Gets New City Ownership and Vision
The City of Alexandria recently announced their plan to purchase Freedom House Museum, a historic site in Alexandria that was home to the former headquarters of the largest domestic slave trading company in the country. While plans for the museum are still developing, visitors will continue to be able to stand witness to the powerful stories of the enslaved in the same space where they were once held. The Office of Historic Alexandria also plans to present expanded African American history interpretation with new kiosks along the Duke Street corridor and more inclusive representation across all of their museums.
New Restaurants Bring New Flavors to Alexandria 
Alexandria's culinary scene continues to sizzle with dozens of new restaurants. Recent dining trends include creative taco offerings and a growing craft beer and cider scene with Aslin Beer Co., Lost Boy Cider and several new beer gardens opening in 2019. Here's a look at the latest dining trends you'll want to take a bite out of in 2020: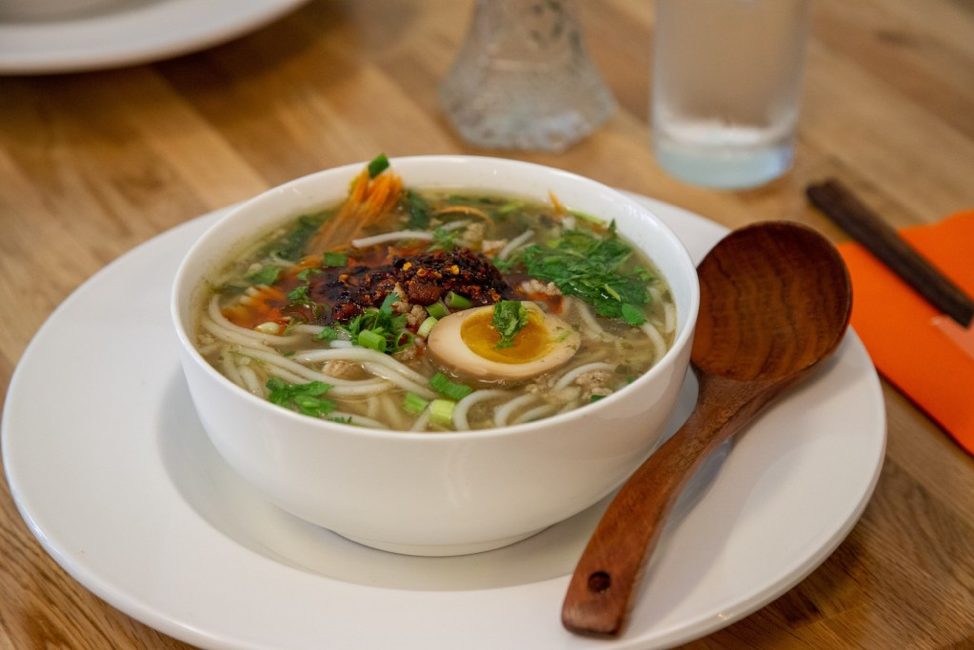 Asian Cuisine Dominates New and Coming-Soon Restaurants
Alexandria's dining scene is experiencing a burst of flavors from across Asia, from Southeast Asian, vegetarian-friendly fare at Del Ray's Spice Kraft Indian Bistro, which celebrated their grand opening in January 2020, to East Asian infusions like bubble tea and hot fried chicken.
Adding to an already-robust Japanese dining scene, more sushi rolls onto the scene with Hinata Sushi Bar & Grill in Old Town North's new Edens development, due in March, while Sushi Jin Next Door arrives in the West End in May 2020. Following the national and global craze, the city cranks up the spice factor with an influx of hot fried chicken with Choong Man Chicken, opening a West End outpost in early 2020, and at Wooboi Hot Chicken, with a to-be-announced 2020 opening in Old Town North.
There will also be plenty of ways to cool off with Alexandria's milky-sweet bubble tea bonanza, from Spill the Tea, which opened near Braddock Metro in late 2019, to the newly open Ya-Gút St., an Old Town North café from the team behind Vietnamese hotspots Caphe Banh Mi and Sunday in Saigon. At Pho Nam on King Street, which set to open in spring 2020, boba buffs can sip their tea of choice and slurp up noodles in a rich bowl of pho. The noodle trend was set off in spring 2019 by Yunnan by Potomac Noodle House, whose hearty mixian noodle bowls have earned warm critical reception. Finally, Sisters Thai will expand its regional footprint into Old Town North's Eden development this spring with more noodly goodness like pad thai and drunken noodles, as well as curries and Thai street food, which will be the focus of King Street's upcoming Thai Signature.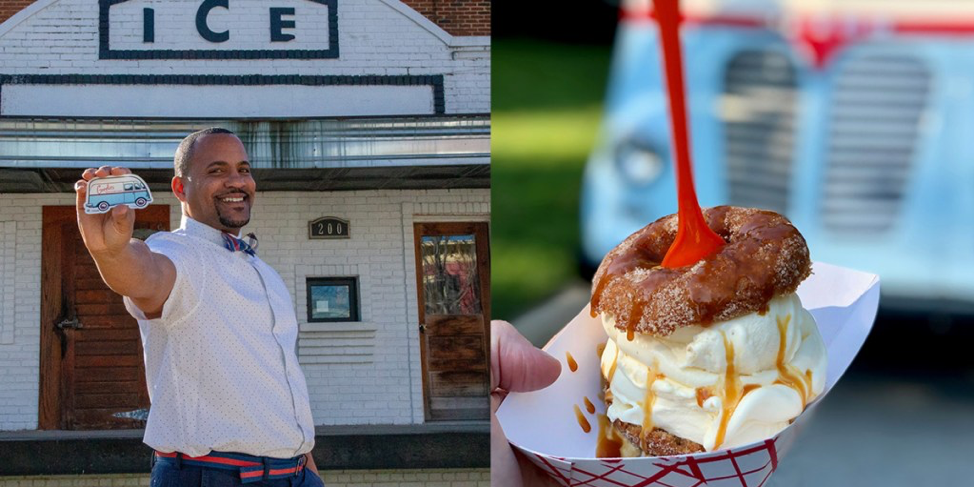 New Sweet Spots Keep Alexandria a Dessert-Lover Destination
Alexandria is a top dessert destination, home to more than a dozen sweets spots and recognized by Forbes as the "Ice Cream Cone Capital of the United States." The city will be getting even sweeter in 2020 with the opening of Goodies Frozen Custard & Treats, a retro Wisconsin-style frozen custard shop that will be housed in a small brick Instagrammable ice house that dates back to the 1930s.
Newly open in January 2020, Ya-Gút St. brings surprising gelato flavors, bubble tea, Vietnamese coffee and espresso drinks to Old Town North. In-demand national brand Jeni's Splendid Ice Creams opened in Old Town in November 2019 while Smallcakes NOVA, a cupcakery and creamery known from "Cupcake Wars," opened in Del Ray in October 2019.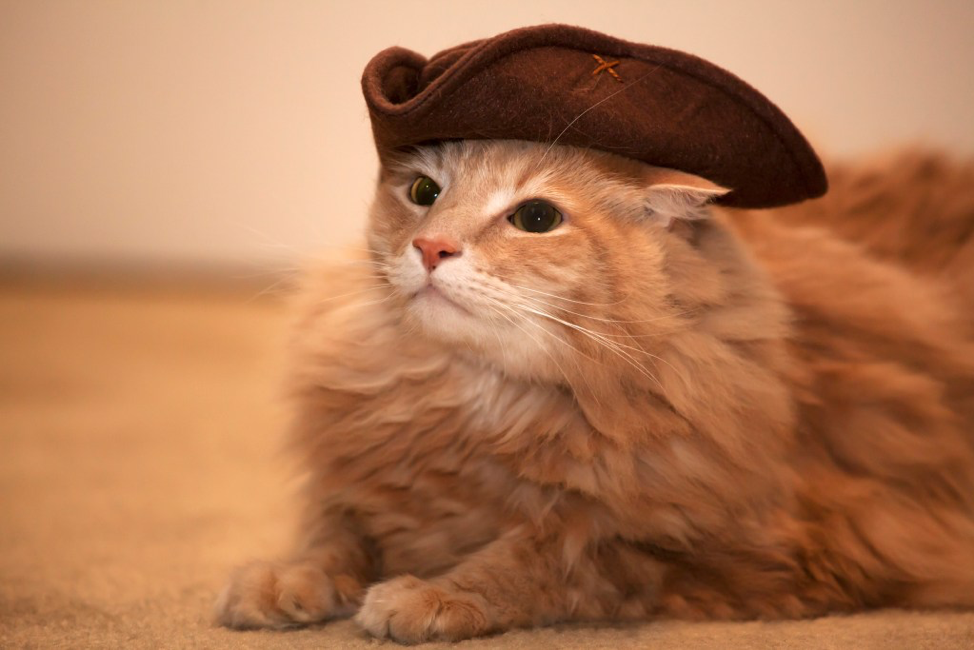 Unique Attractions Open Throughout Alexandria
Cat Café to Invade Dog-Loving City
Alexandria is known as a dog-friendly place, but pups and their owners will soon make room for the city's first cat café. Mount Purrnon Cat Café + Wine Bar is expected to open in 2020, pleasing feline fanatics. Cat lovers will be able to cuddle to their hearts' content as they wine and dine at Alexandria's first cat café. Part café, part adoption center, Mount Purrnon will sell pre-packaged snacks and drinks in a dining area adjacent to the cat room where guests can mingle with adoptable cats and even take one home. The cat café will feature Alexandria-specific historical touches and offer board games, movie nights, trivia and yoga.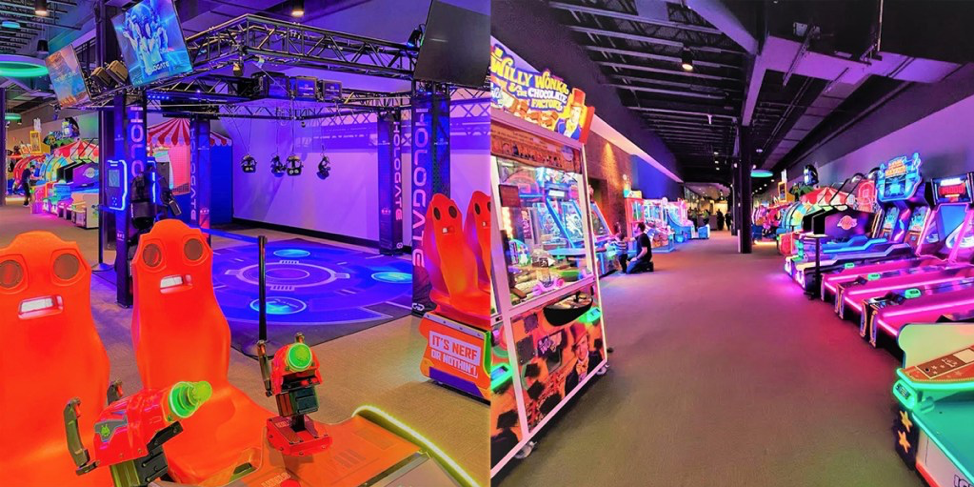 Entertainment Abounds at Two New Indoor Adventure Spots
New in January 2020, Doyle's Outpost brings a start-of-the-art entertainment venue to the West End for families and friends to explore, with everything from classic games like air hockey and skee ball to laser tag and virtual reality. After 9 p.m., Doyle's Outposts transitions into an kid-free space for grown-ups to watch a big game on 20 70-inch TVs, dine in a full-service restaurant and get in on the gaming action themselves. For more indoor adventures, families can head to Get Air Trampoline Park in the West End, opening in spring 2020. Locations across the country feature wall-to-wall trampolines, dodgeball courts, basketball dunk lanes and obstacle courses, as well as fitness classes, live DJ evenings and black light nights.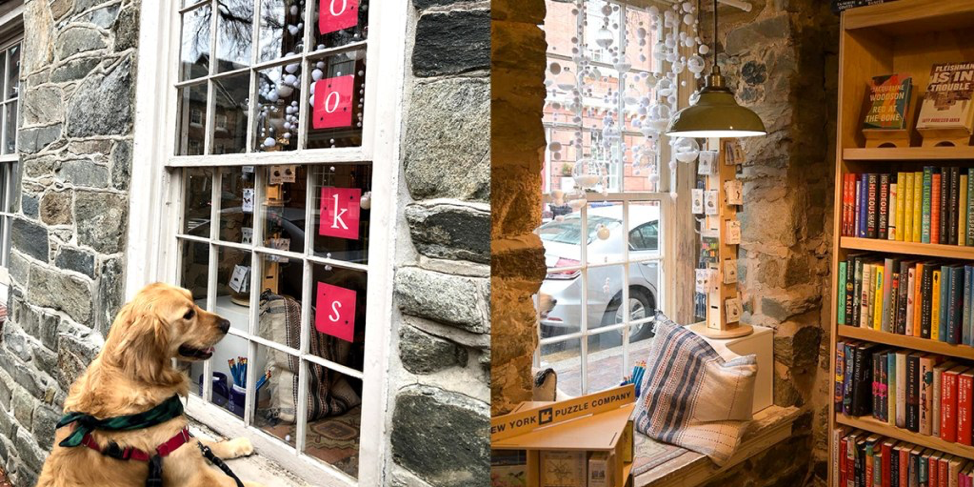 New National Retailers Complement Expanding "Shop Small" Experience
Recognized as the region's "Shop Small headquarters" for the concentration of more than 100 independent boutiques along the King Street corridor, Alexandria's retail scene expands in 2020 with the addition of several new national retailers that offer a complementary experience for shoppers who appreciate Old Town's walkability and sense of discovery. National brands like Warby Parker and West Elm have moved in recently, joining longtime favorites Anthropologie, luluemon and LOFT. Sephora is newly open on King Street in January 2020 while Patagonia and FatFace, a British lifestyle clothing and accessories retailer, are expected to open later in the year.
Independent boutiques also continue to grow with the expansion of Old Town Books, an independent bookstore pop-up at the waterfront that is taking additional space above their shop, called the Lit Loft, so they can host more and larger events. Queen Bee Designs, a jewelry and lifestyle accessories brand, opened an Old Town pop-up in November 2019. Also new to Alexandria's independent retail scene is Praha Beads & Jewelry and Sassy Boutique which opened in the fall of 2019, and home goods boutiques Goldfinch and Boxwood, which opened in the spring of 2019.
To learn about the latest happenings in Alexandria, keep your eyes on the visitALX blog or follow us on Twitter.
This article has been adapted from Leah Spellman's original post from the visitALX blog. For more on events and things to do in Old Town Alexandria, check out VisitAlexandriaVA.com/OldTown.
Header Image Credits, left to right: Olalekan Jeyifous and City of Alexandria Office of the Arts; Goodies Frozen Custard & Treats; Kristin Cowan and Adam Patterson