Let's be honest – car ownership is a hassle.
No one likes haggling with dealers or wasting hours waiting on the finance guy. Once you finally have the keys, the value of your car plummets the second you drive it off the lot. Finally, after you put a few miles on your new wheels, you have to deal with maintenance and insurance, continuing the expensive inconvenience.  Leasing isn't much better either, as you still have many of the same issues as ownership, only with mileage restrictions.
Imagine skipping all of those aggravations, and on top of that, having the freedom to access an entire fleet of the latest high-performance hybrid and electric cars.
Look no further, Steer is here.
Steer gives you access to some of the world's best electric and hybrid cars from carmakers like Tesla, Porsche, Jaguar, and Audi. A Steer membership is basically like having a multi-car garage, allowing you to swap vehicles whenever you want with just a few taps on the Steer app.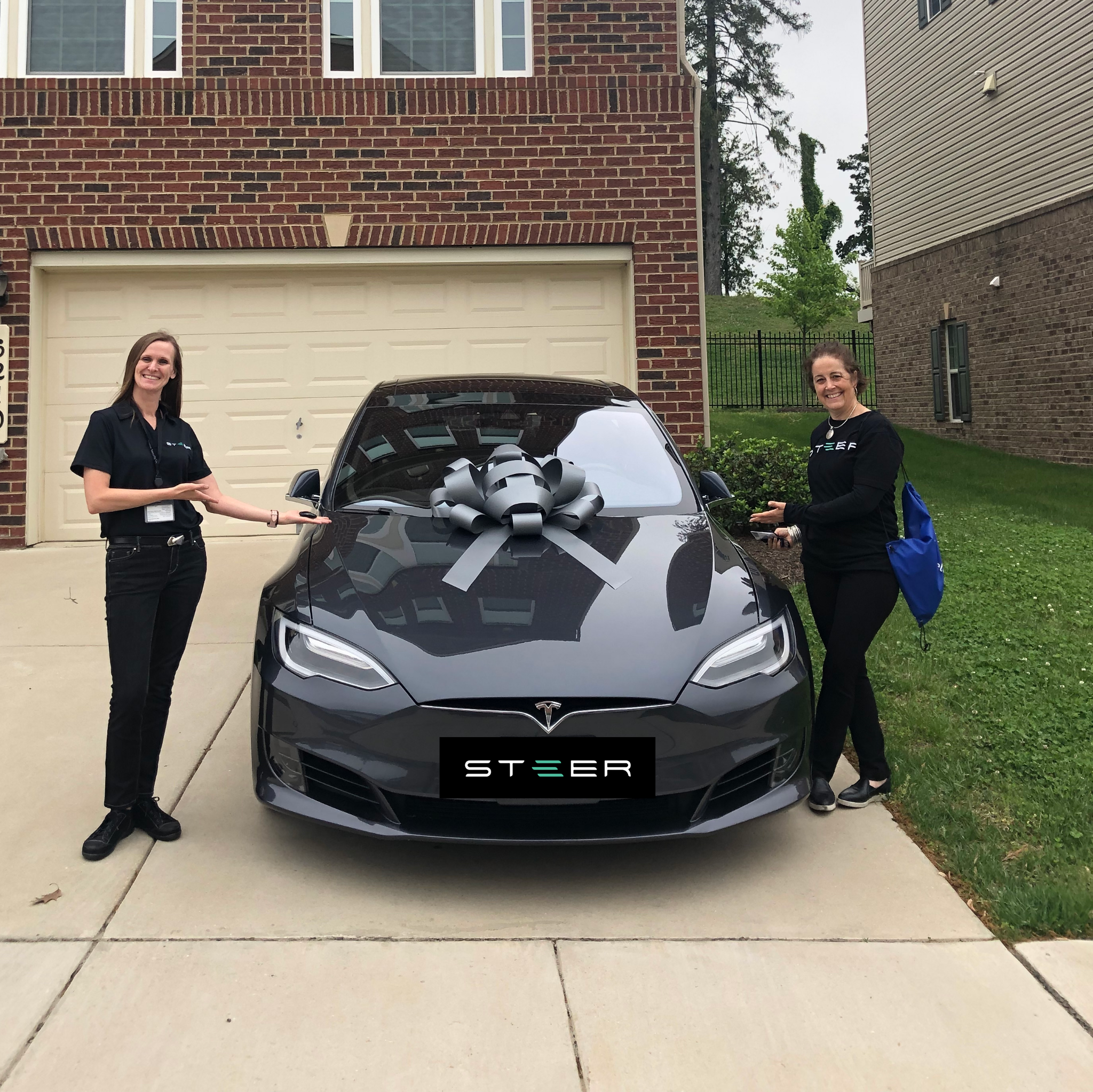 First, this ensures you always have the most advanced technology available. Electric cars are improving rapidly with each new release. The first Nissan Leaf had a range of only 84 miles, compared to the 2020 Leaf S Plus, which is over 220. A subscription model ensures you're never stuck with old technology. Imagine if Apple would let you upgrade to the latest iPhone for no additional cost!
Having the ability to swap cars also makes sure you have the right vehicle for any situation. Want a stylish, yet safe and eco-friendly car for your day-to-day drive? Your Steer Concierge will bring a Tesla S right to your door. Need something more spacious for a family road trip? One tap on the Steer app, and we'll bring you a BMW X5 plug-in hybrid. Have a hot date night, or just feel like showing off? Nice! We'll have a Porsche Panamera sent over right away!
As far as costs go, a Steer subscription can be beneficial in many ways. Insurance, maintenance, and roadside assistance are included in the price, so you never need to worry about costly upfront payments or unexpected expenses.
It also means you never need to worry about your vehicle being out of commission. If you get into an accident or run into any other car troubles, Steer's VIP concierge service will not only take care of any and all of that paperwork but will deliver a new car directly to your door!
There's no limit to the number of car swaps you make, or mileage you drive. Steer is here to give you freedom. Being stylish and socially responsible has never been so easy!
Ready to get started? Use the promo code WASH600 and get into your car by March 21st, to get $200 off your first 3 months!