Goodies Frozen Custard & Treats 
200 Commerce St., Alexandria 
The Wisconsin-style custard truck just moved into a fitting new home: a renovated brick house in Old Town originally used to store ice back in the early 1900s. Now owner Brandon Byrd serves up thick custard drizzled with caramel or wedged between doughnuts.
Happy Gyro
1509 17th St., NW 
Fine dining spot Komi transformed into vegetarian pop-up Happy Gyro during the pandemic, rolling out an ice cream truck to scoop eclectic flavors like honeyed sheep's milk ricotta. Available by the pint, each tub is sprinkled with a creative toppings—think polenta crumble, cashew brittle, and butter cake.
Jarabe Gourmet Pops
Pop-ups in DC, Maryland, and Virginia 
The roving popsicle purveyor travels between Latin food hall La Cosecha and farmers markets around DC, offering Mexican-style paletas and shaved ice from the vibrant pink cart. Popsicles include sunny pineapple, turmeric latte, and even a boozy papaya option.
Kyoto Matcha
967 Rose Ave., North Bethesda, 33 Maryland Ave., Rockville, 10045 Baltimore National Pike., Ellicott City
Green tea everything is on the menu at the matcha shop, which opened a stand this spring in North Bethesda's the Block food hall. The soft-serve spot twirls milk and matcha ice cream for an aesthetic—and cooling—treat. You can also order each flavors in a solo swirl.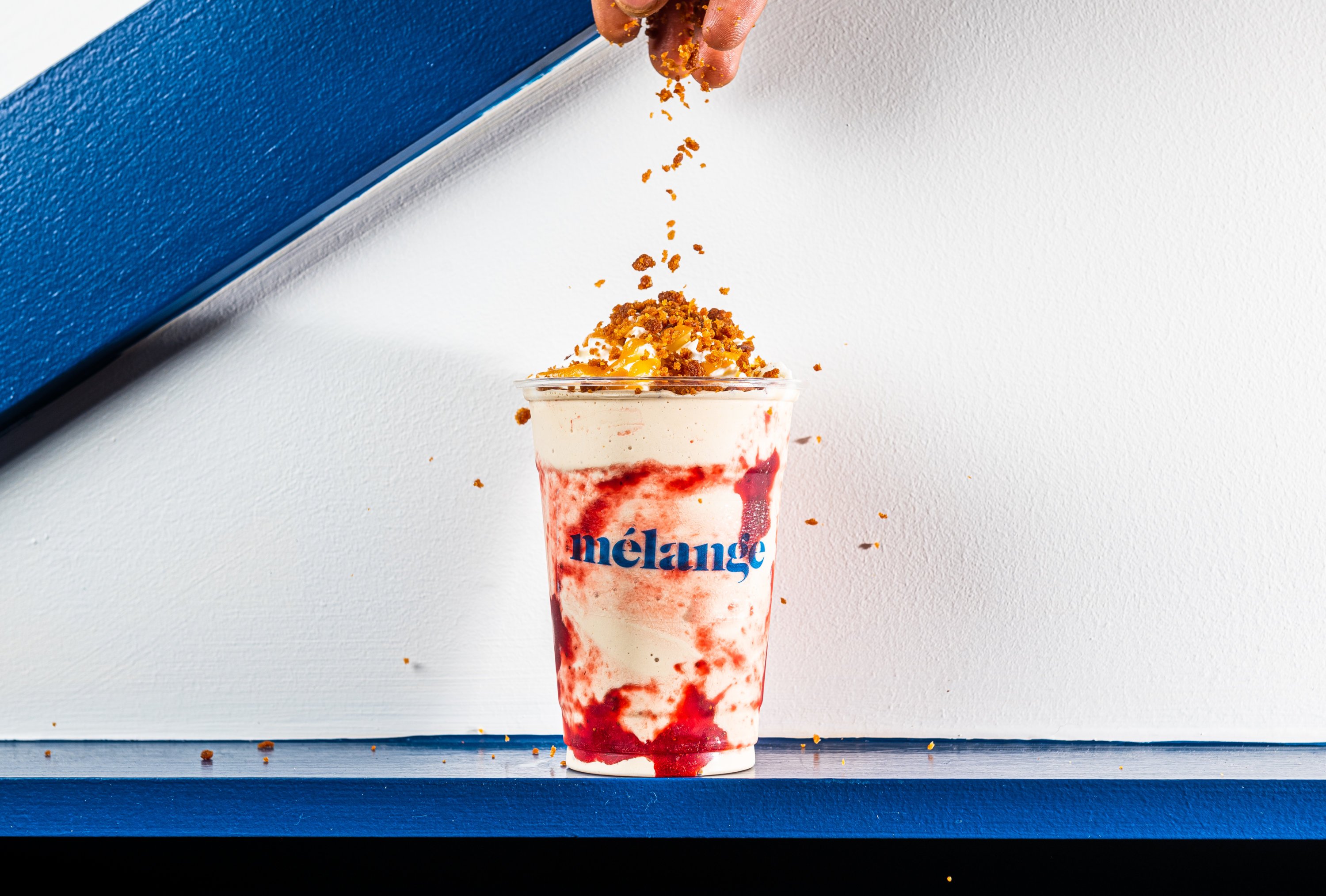 Mélange
449 K St., NW 
Ice cream is churned in-house at Elias Taddesse's Ethiopian-influenced burger joint in Mount Vernon Triangle. The chef gets creative with flavors like toast (actually made with toasted bread), blending the frozen dessert into thick milkshakes inspired by peanut butter and jelly sandwiches.
State Fair
1401 Pennsylvania Ave., SE 
The Roost's retro custard shop peddles nostalgia in the form of soda floats and custard sundaes garnished with cherries. Order from the menu or go the make-your-own route with your pick of sweet sauces and crunchy toppings.
Sweet Scoops
1309 5th St., NE 
Head to Union Market for cups of refreshing Italian ice in fruit flavors like cherry, passion fruit, mango, and green apple. The ice stand doubles as a candy stop to pair slushy concoctions with pineapple rings and mango-chili gummies.