The smartest new places to spend your money right now, whether you're looking for a sustainable gift or a new hair salon. Plus, great new ways to shop local, and to support black- or women-owned businesses.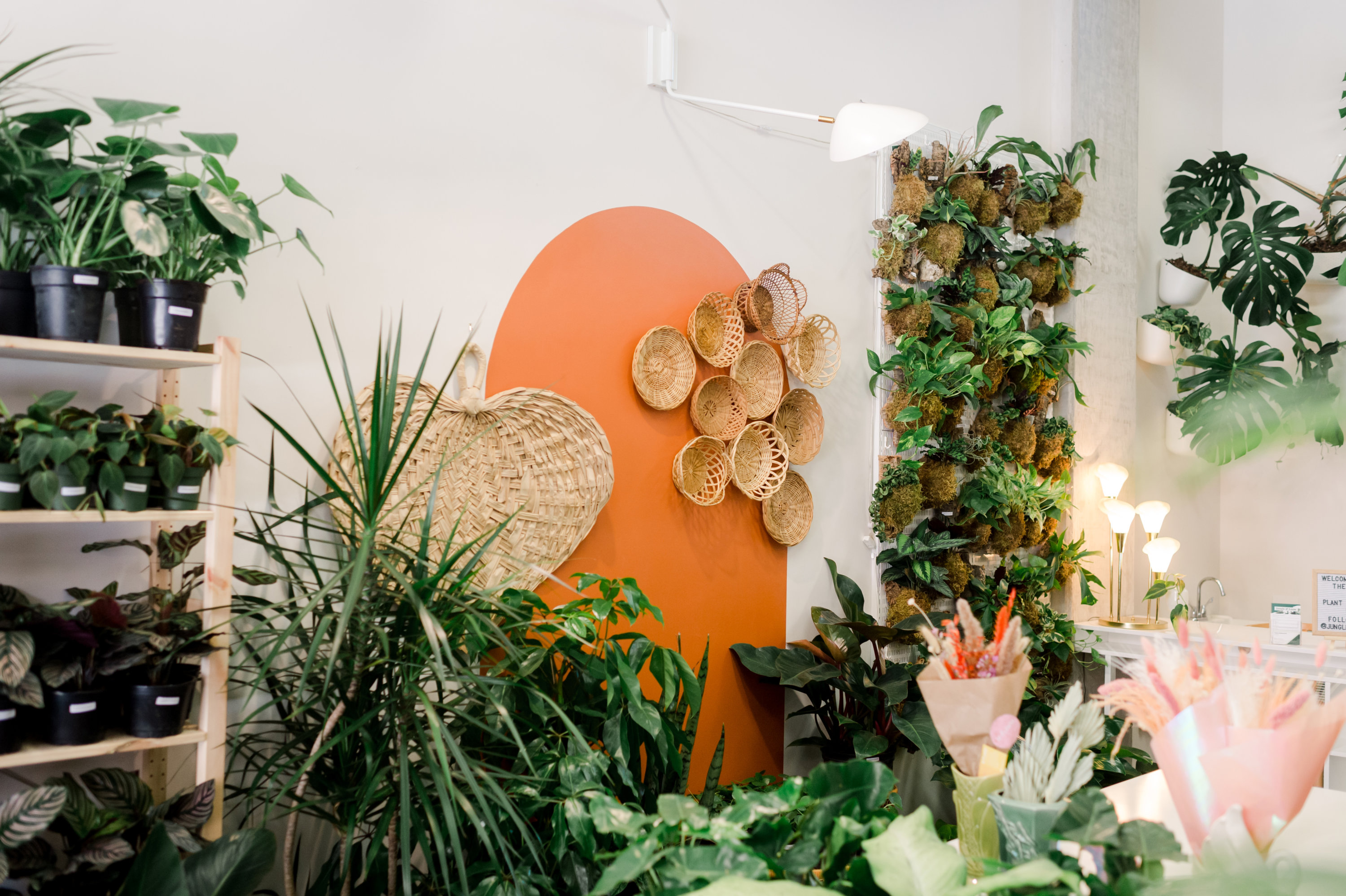 Back to Top
Vintage furniture is better for the environment, cooler than mass-produced stuff, and—thanks to Covid-induced delays plaguing chain retailers—perhaps the only option if you want a sofa before Thanksgiving. Here are seven of our favorite local retailers. Bonus: All have shoppable Instagram pages, where they post new merchandise.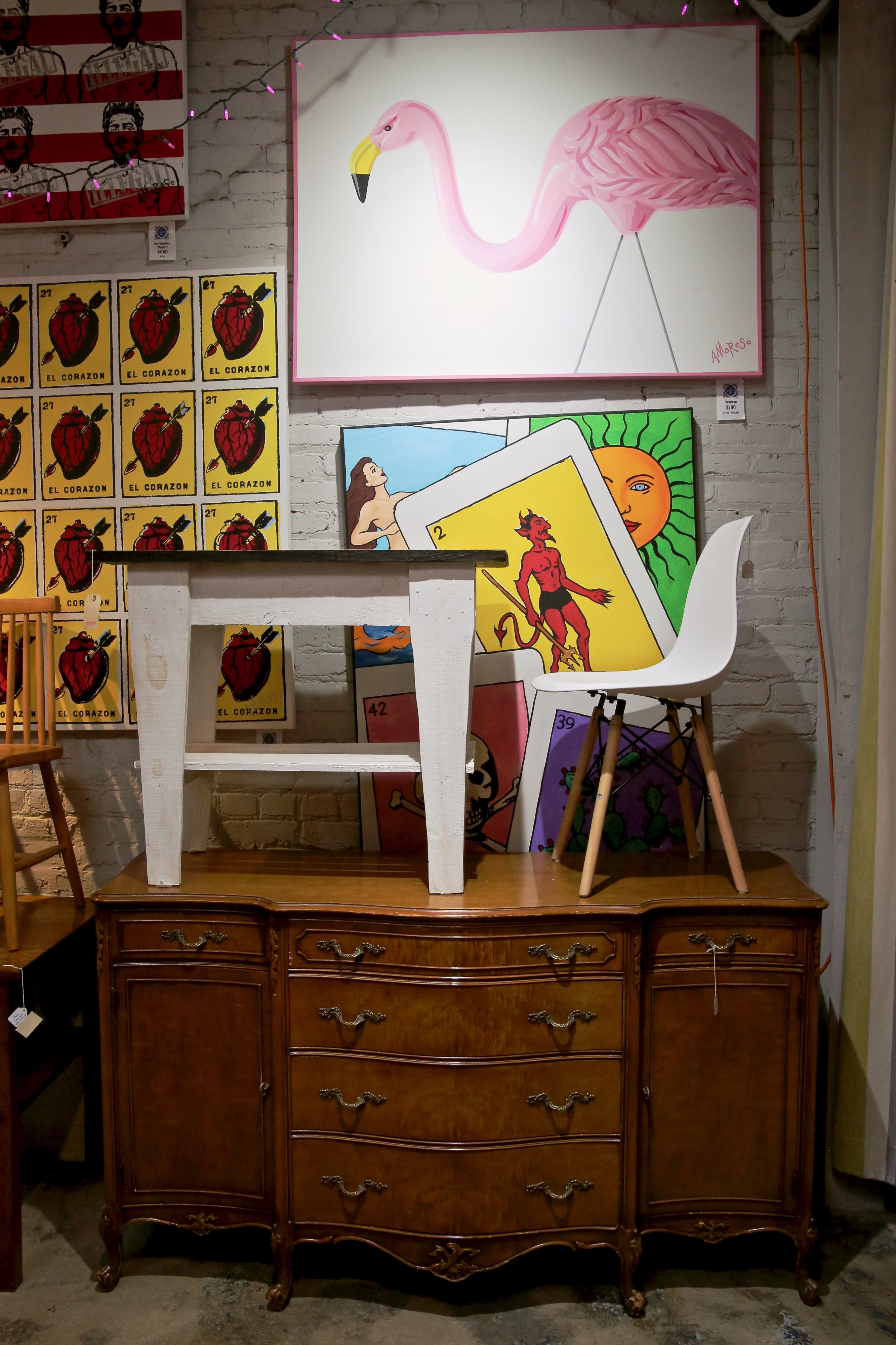 Back to Top
Best of Washington 2021: The 10 Shopping Experiences We Missed During the Pandemic—and Couldn't Wait to Do Again
1. Browsing the new-release wall at Politics and Prose (upper Northwest DC)
2. Finding the perfect gift at Urban Dwell (Adams Morgan) or Salt & Sundry (Union Market, Logan Circle, Bethesda)1.Discovering a local maker at Shop Made in DC (The Wharf, Logan Circle, Georgetown, Capitol Hill, Dupont Circle)
3. Trying on a hat at Proper Topper (Cathedral Heights)
4. Unearthing a vintage gem at GoodWood (U Street) or Miss Pixie's (Logan Circle)
5. Eating the samples at a farmers market
6. Sampling fragrances at Jo Malone London (CityCenterDC)
7. Trying on shoes at Nordstrom (Bethesda, Pentagon City, Tysons, Columbia)
8. Seeing lipstick shades in person at Sephora
9. Feeling lFike a kid again at Child's Play toy store (Chevy Chase DC, Arlington, McLean)
Back to Top
What's new in local theater, museums, dog parks, and other entertainment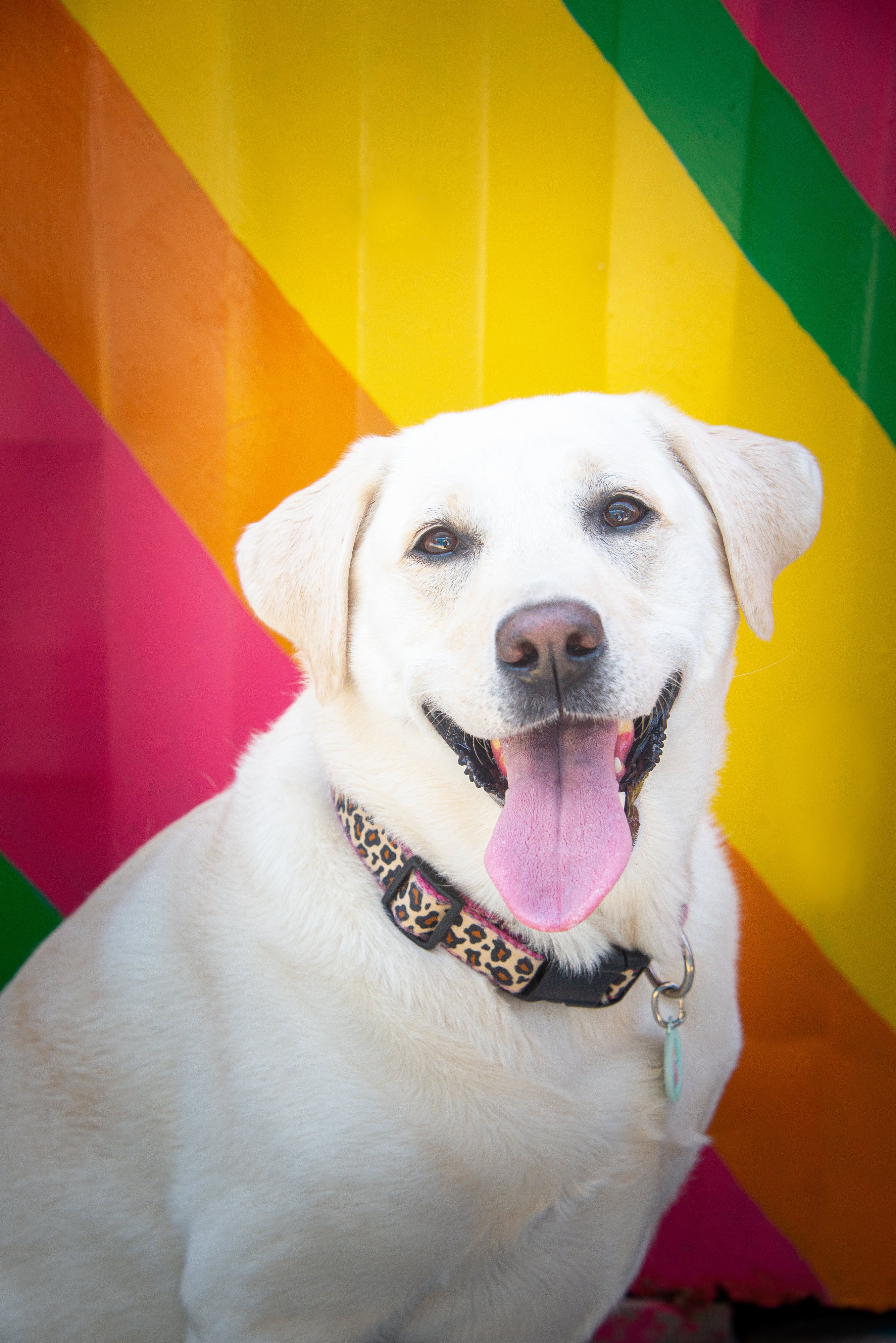 Back to Top
Best of Washington 2021: Best Pandemic Pivots in the Local Fitness Biz
When Covid shuttered gyms and workout studios, groups and instructors were forced to get creative. Here's three of the best ways the local fitness industry stayed on their toes.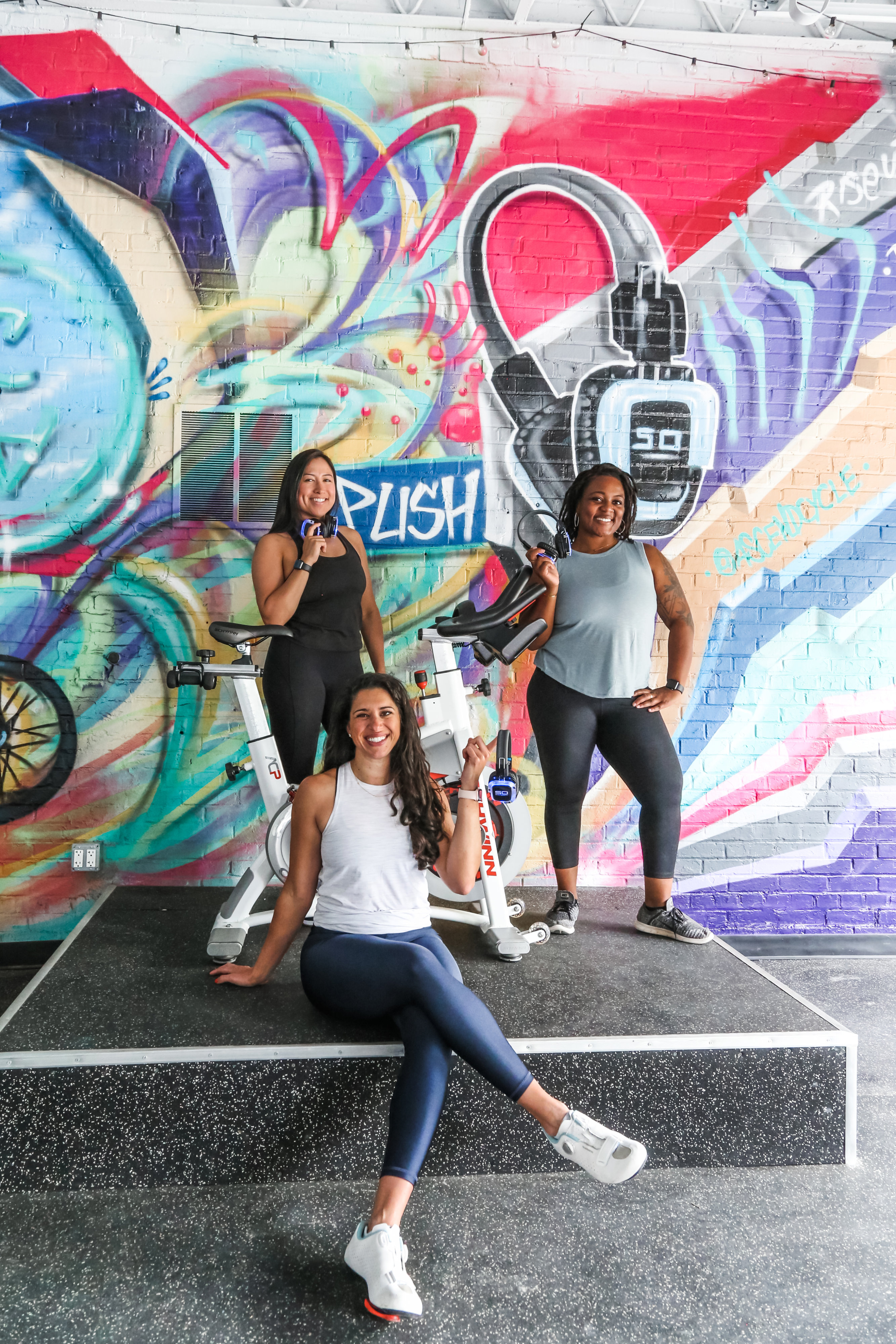 Expanding Outdoors – Lots of exercise classes moved outside during Covid. But two studios did it best. The HIIT group Cut Seven, which teaches in multiple locations, added a 2,000-square-foot open-air space off 14th Street. Meanwhile, the Del Ray cycling and strength studio Ascend Cycle + Lift Lab acquired a garage down the street with open sides, where it has hosted both cycling classes (thanks to silent disco-style headphones) and, more recently, weightlifting sessions. Cut Seven's open-air studio: 1401 Swann St., NW. Ascend Cycle + Lift Lab: 2417 and 2903 Mount Vernon Ave., Alexandria.
Banding Together – During the pandemic, many fitness instructors were left without a spot to teach. Enter new workout groups: OutFit hosts outdoor classes such as spinning and yoga in empty courtyards and terraces across the city, employing current and former instructors from studios like Solidcore, F45, and CorePower Yoga. And when former Soul-Cycle instructor Sunny Miller was furloughed during the crisis, she launched Hustle, which holds cycling and HIIT classes outdoors at the Wharf's pier, indoors at Union Stage, and virtually. OutFit: various locations. Hustle: 740 Water St., SW.
Making Outdoor Classes Scenic – Flow Yoga Center hosts virtual and vaxed-only classes, but its outdoor flows at scenic spots such as the Scottish Rite temple on 16th Street, Northwest, and Logan Circle's Milk Bar have been especially popular. Same goes for workouts on the roof at Union Market, where you can attend a 305 Fitness or Cut Seven class while taking in 360-degree views of the DC skyline. Flow Yoga Center: various locations. Union Market: 1309 Fifth St., NE.
Back to Top
Best of Washington 2021: The 12 Things You Missed (Admit It) During Lockdown
1. Helping a tourist with directions
2. Your office
3. Rushing to get your kid to school
4. Hovering for a barstool
5. Someone shushing in a library
6. Someone shushing in a movie theater
7. A crowded Metro train
8. Paying $7 for a Nats dog
9. Capitol tours
10. Public bathrooms
11. Smithsonian Folklife Festival
12. Whole Foods salad bars
Back to Top
Best of Washington 2021: The 10 Best Things to Come Out of the Pandemic in DC
1. Park hangs
2. Walking meetings
3. Part of Rock Creek Park's Beach Drive closed to cars every day
4. Creative outdoor dining
5. To-go cocktails
6. Wider sidewalks in Georgetown
7. Makeshift drive-in movies
8. Less traffic
9. More teleworking
10. Permission to slow down
Back to Top
Despite the pandemic—and, in some cases, because of it—a slew of new eateries or new offerings from old favorites—came on the local scene. Here are the best things to eat and drink these days, including our favorite streetery, fried-chicken sandwich, ice cream sundae, cocktails to go, and more.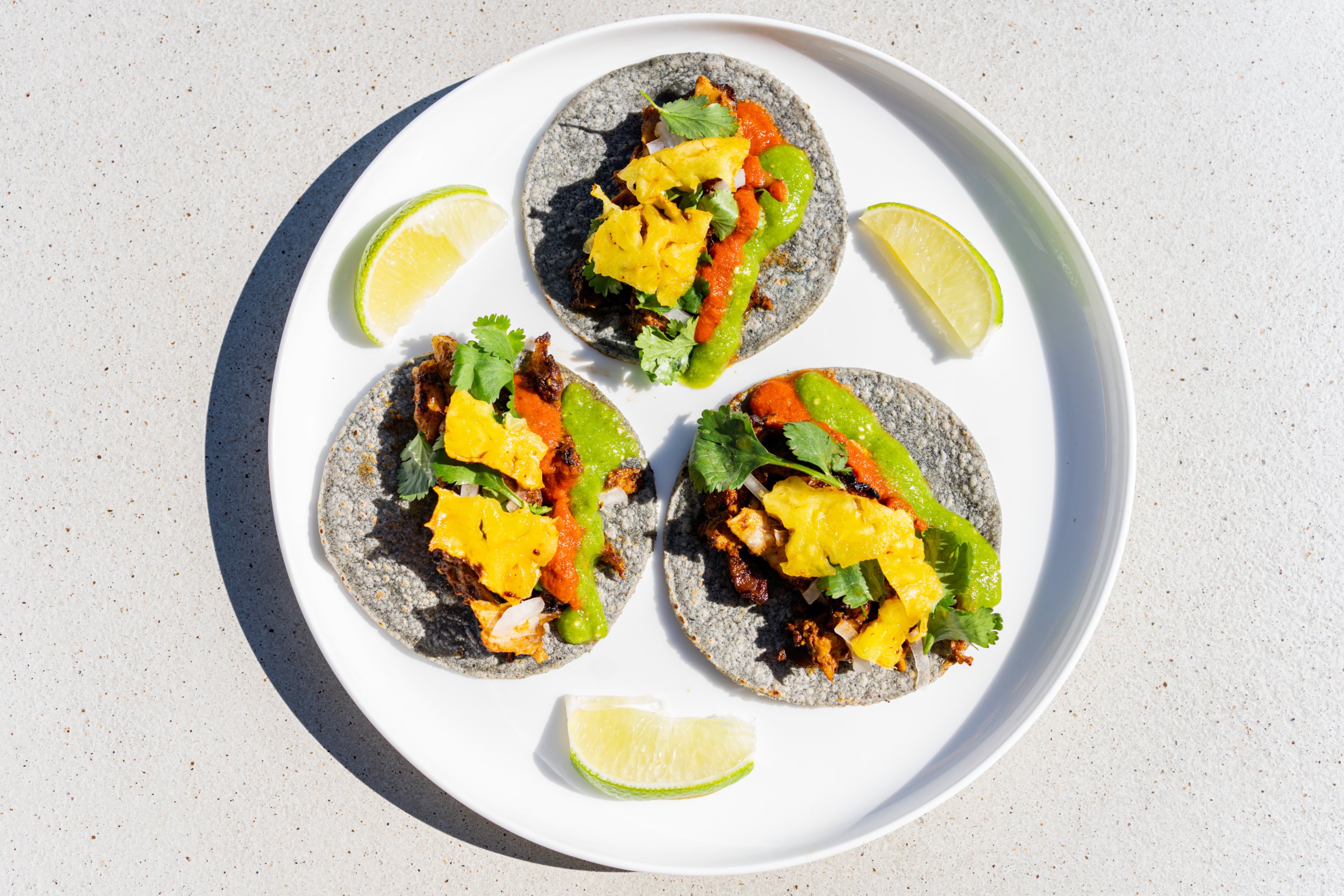 Back to Top
These extra-generous happy hours will make you look forward to returning to the office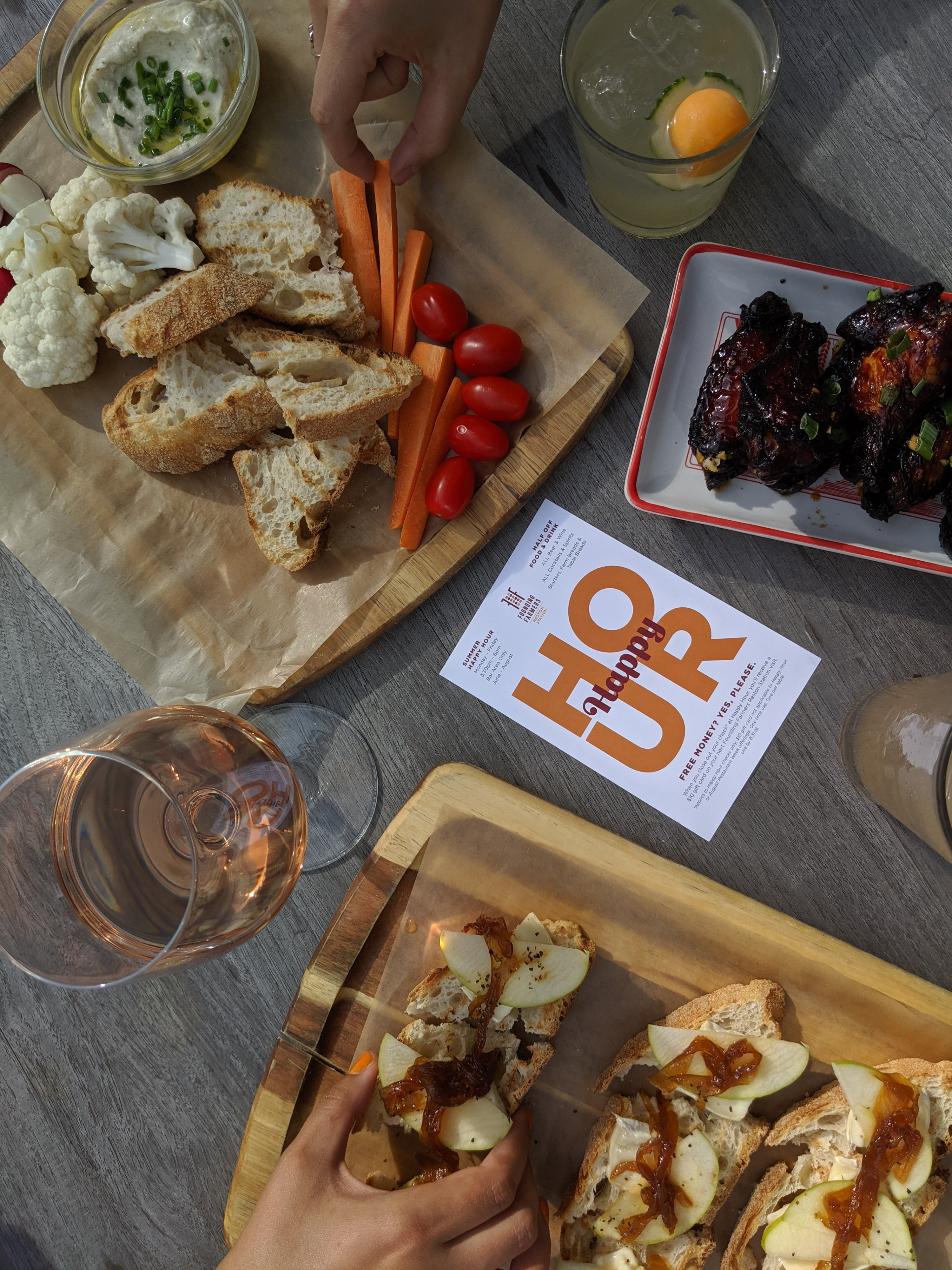 Back to Top
Going back to the office but not looking forward to a sad desk lunch? Check out these places, all of which opened while most of us have been working from home.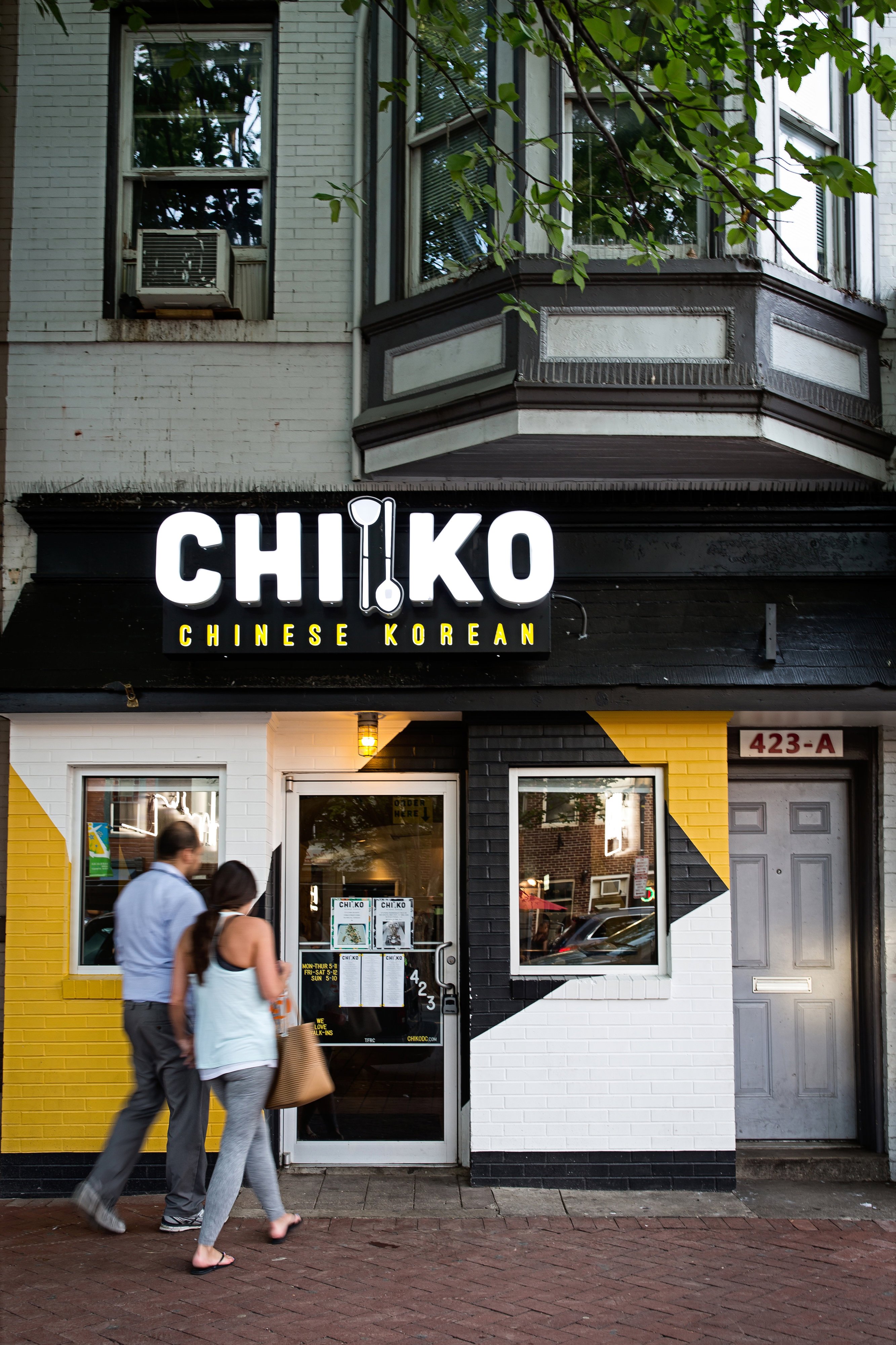 Back to Top
Best of Washington 2021: The 10 Dishes We Pined For When the Pandemic Shut Restaurants (Because They Didn't Translate to Takeout)
1. Alsatian tart at Jacques' Bistro (Great Falls)
2. Seafood tower at Fiola Mare (Georgetown)
3. All-you-can-eat Korean barbecue at Kogiya (Annandale)
4. Omakase at Sushi Nakazawa (Penn Quarter)
5. Floating island at Convivial (Shaw)
6. Happy-hour oysters at Old Ebbitt Grill (downtown DC)
7. Eggs Norwegian at Le Diplomate (Logan Circle)
8. Sizzling steak fajitas at Mezcalero (Columbia Heights)
9. Tableside hot pot at Urban Hot Pot (Rockville)
10.Lamb carpaccio with Caesar-salad ice cream at the Inn at Little Washington (Washington, Va.)
Back to Top
New arrivals in the DMV, political and culture news, unsung heroes, and the best—and worst—civic trends.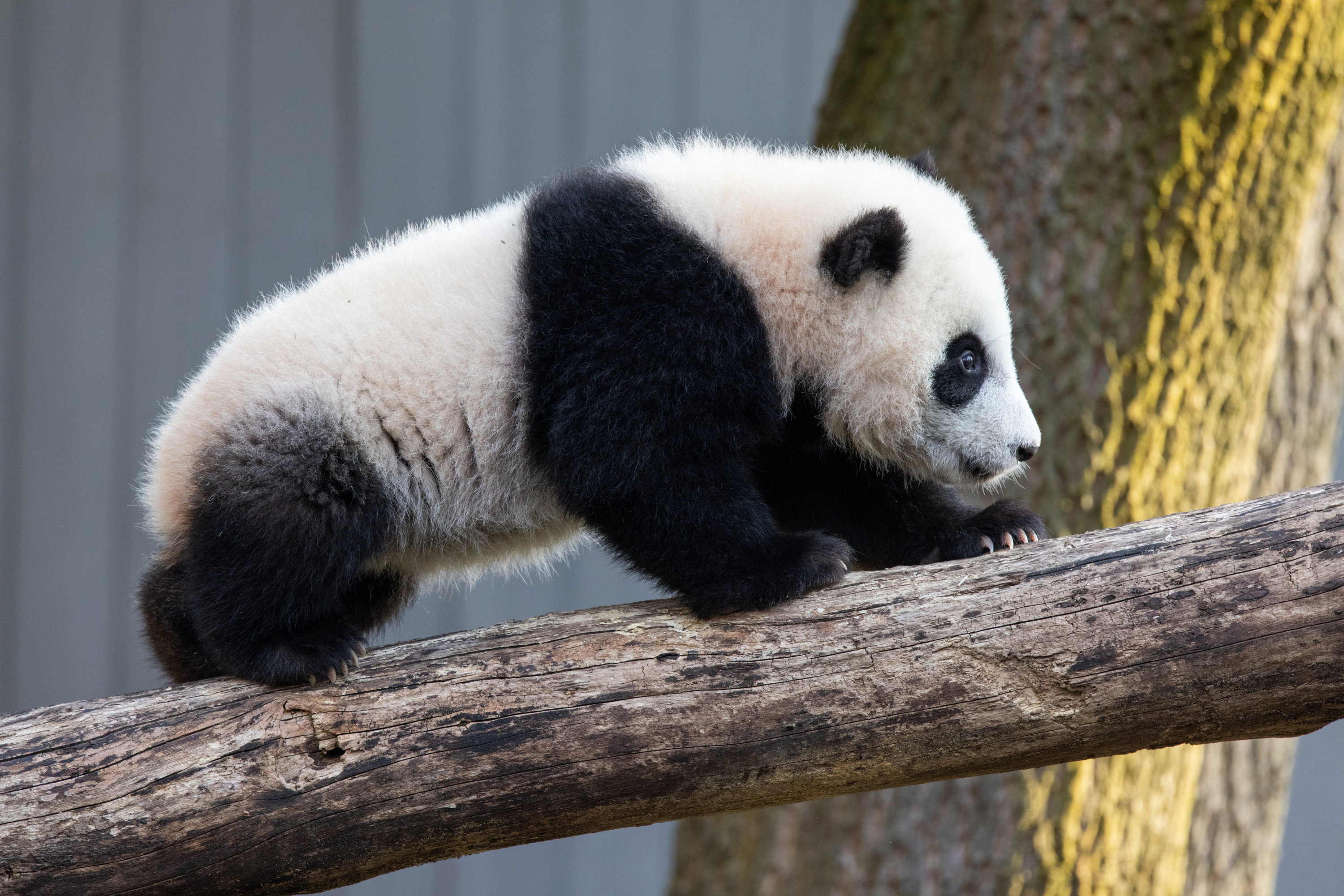 Back to Top
Best of Washington 2021: Two Best New Albums Made Right Here
Two debuts by homegrown artists made a big splash in the past year—and were mostly conceived and created in Washington
Rico Nasty, Nightmare Vacation – An eclectic screamo rapper who grew up in Largo, Rico Nasty recorded this brash debut album from her home in Fort Washington, where she lives with her family (including her pet snake, Voldemort, and her dog, Fish). She came out swinging with rage anthems such as "STFU" and a "Smack a Bitch" remix that felt even more urgent amid the pandemic turmoil. Other tracks shout out her DC-area roots, including a mention of go-go godfather Chuck Brown.
Shaed, High Dive – Known for the dreamy mega-hit "Trampoline," which scored a Zayn remix, the electro-pop group Shaed started from scratch after scrapping an album they were about to release in 2020. In lockdown, the trio went back and forth songwriting and recording between houses in Northeast DC and Falls Church to put out High Dive, a collection of vulnerable tunes that they felt was more authentic to how they felt: "Got everything I want but I'm not satisfied."
Back to Top
Best of Washington 2021: The 10 Best Things We Learned About Washington During the Pandemic
1. We believe in science.
2. We follow rules.
3. We look out for one another.
4. We creatively pivot on a dime.
5. We're an easy drive to great getaways.
6. We have a lot of great parks.
7. We're a bikeable city.
8. We're a walkable city.
9. We boost small businesses.
10. We confront our history.
Back to Top
Best of Washington 2021: One Best New Trend in Political Spouses
Does it feel a bit awkward to single out a man for such a basic duty as being a good partner? Yes. But if it's a truism that behind every powerful man is a powerful woman, it's also true that more men should get into the business of backing and enabling their spouse's ambition and career. These three make a pretty good case.
Doug Emhoff – He's officially Second Gentleman, but a lot of Washington women pre-fer to think of him as Wife Guy in Chief. Emhoff ditched his LA life and law practice to move into the Veep's digs at the Naval Observatory alongside his bride, the first female VP in American history, and to take up the ceremonial duties assigned for hundreds of years to Second Ladies. That he frequently gets around town, sometimes wearing Kamala swag, only makes him more respectable.
Chasten Buttigieg – The husband of Transportation Secretary Pete Buttigieg had been a middle-school teacher in Indiana but gave up his job to support Mayor Pete's presidential bid. When the couple learned they'd be relocating to DC for a different adventure, Chasten handled the move, driving their dogs across the country and scouring the Capitol Hill neighborhood for a place to live. He's reworking his 2020 memoir for young adults, perhaps a manual of sorts for the next generation.
Charlie Capito – His wife, Republican senator Shelley Moore Capito, was the first woman West Virginia ever sent to Congress—to the House in 2001, then the Senate in 2015. This year, he made history when he became the first male president of the Congressional Spouses Club. Capito, who has been a club member for 20 years, has said his goal is to boost the male membership: Last year, although 127 women served in Congress, only about 30 of the club's 800-plus members were men.