Washington's political history is well known. Its music scene? Not so much. That's why John Davis, a library curator at the University of Maryland, was ecstatic when Don Hamerman gave UMD nearly 200 photos he took between 1978 and 1980 for a now-defunct DC newspaper, the Unicorn Times. The images offer an intimate glimpse into our area's scrappy music scene back then.
---
Root Boy Slim Fans
1978 | Warner Theatre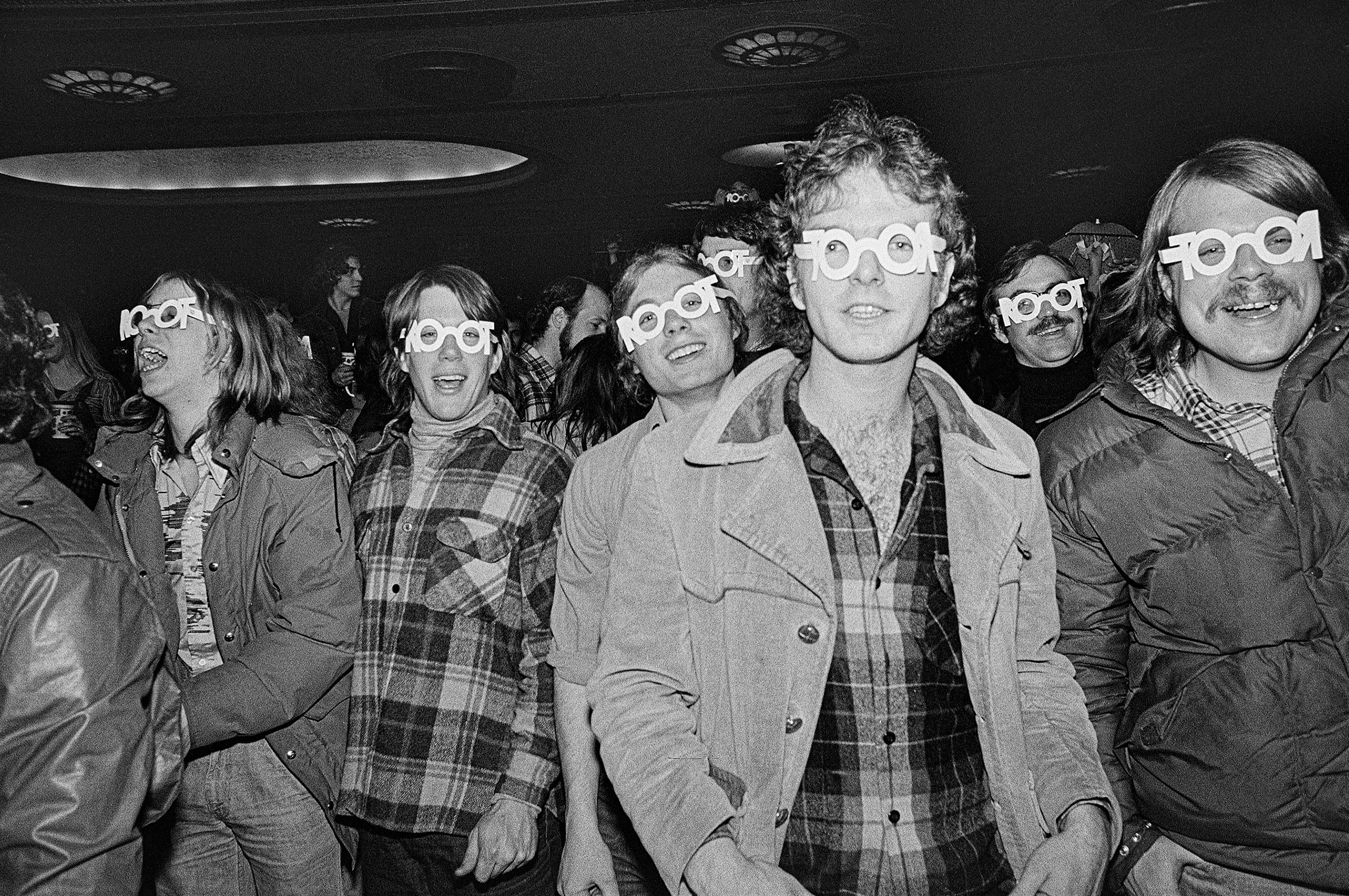 These aren't just fans—they're "innocent minds possessed by 'Root' glasses"—that is, according to the picture's tongue-in-cheek caption in the April 1978 edition of the Unicorn Times. A fixture of the area's blues-rock scene, Root Boy Slim (a.k.a. Foster MacKenzie III) and the Sex Change Band had an extremely dedicated local fan base. Hamerman's photos, says Davis, "illuminate many people and places that there just isn't that much documentation of" otherwise.
---
---
Back to Top
Carlene Carter
1978
Back to Top
Carole Kane
1979
Back to Top
The Slickee Boys
1978 | Washington Project for the Arts' original G Street location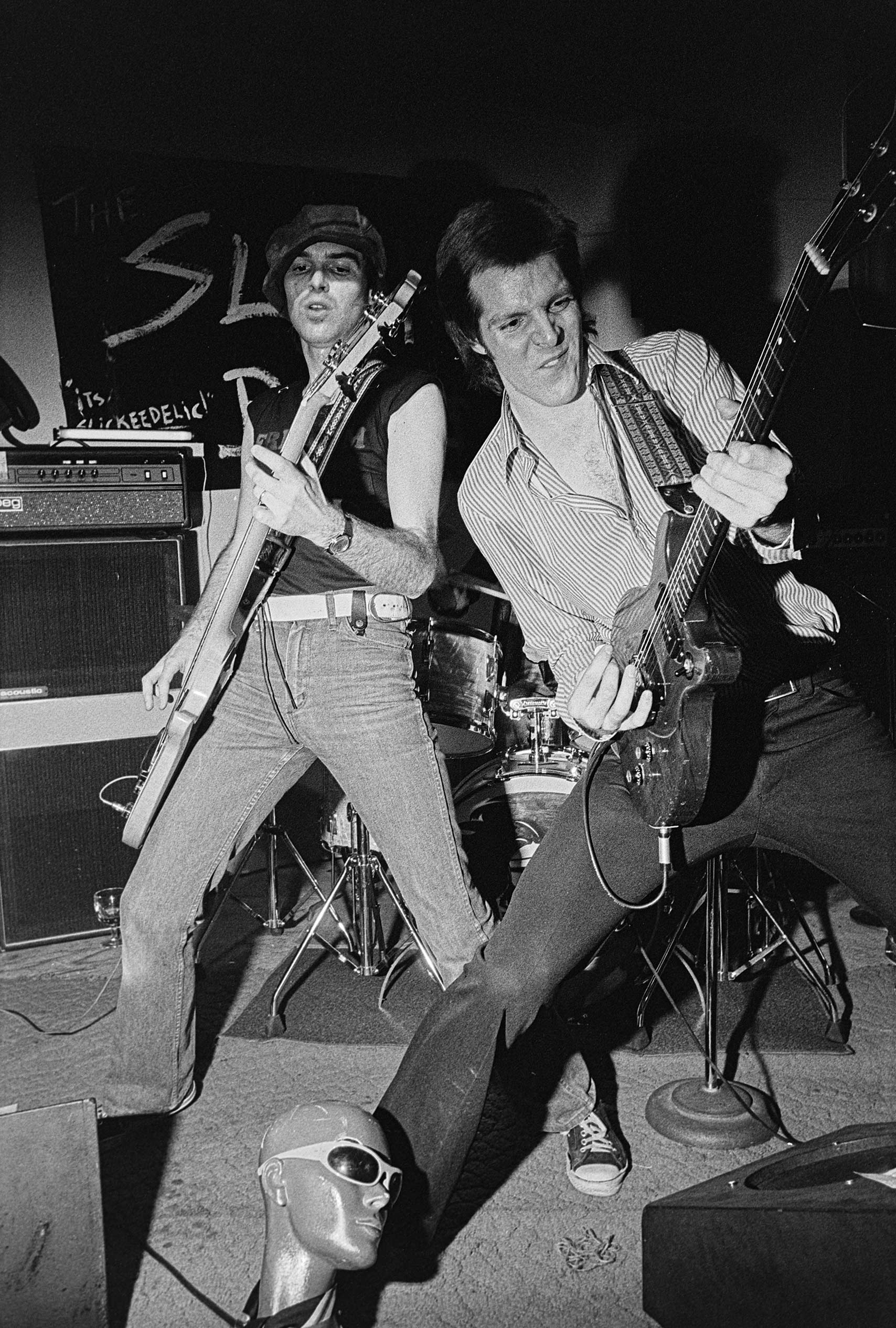 With song names such as "Manganese Android Puppies" and eccentric stage props, the Slickee Boys (bassist Howard Wuelfing is on the left in this photo, with guitarist Marshall Keith) played a mixture of psychedelic, garage rock, and punk, which was just emerging in the late '70s. "Bands like the Slickee Boys and Tru Fax and the Insaniacs were building the very beginnings of DC's punk scene, which eventually became massively influential and popular. And it all started quite small right here," says Davis.
---
---
Back to Top
François Truffaut
1979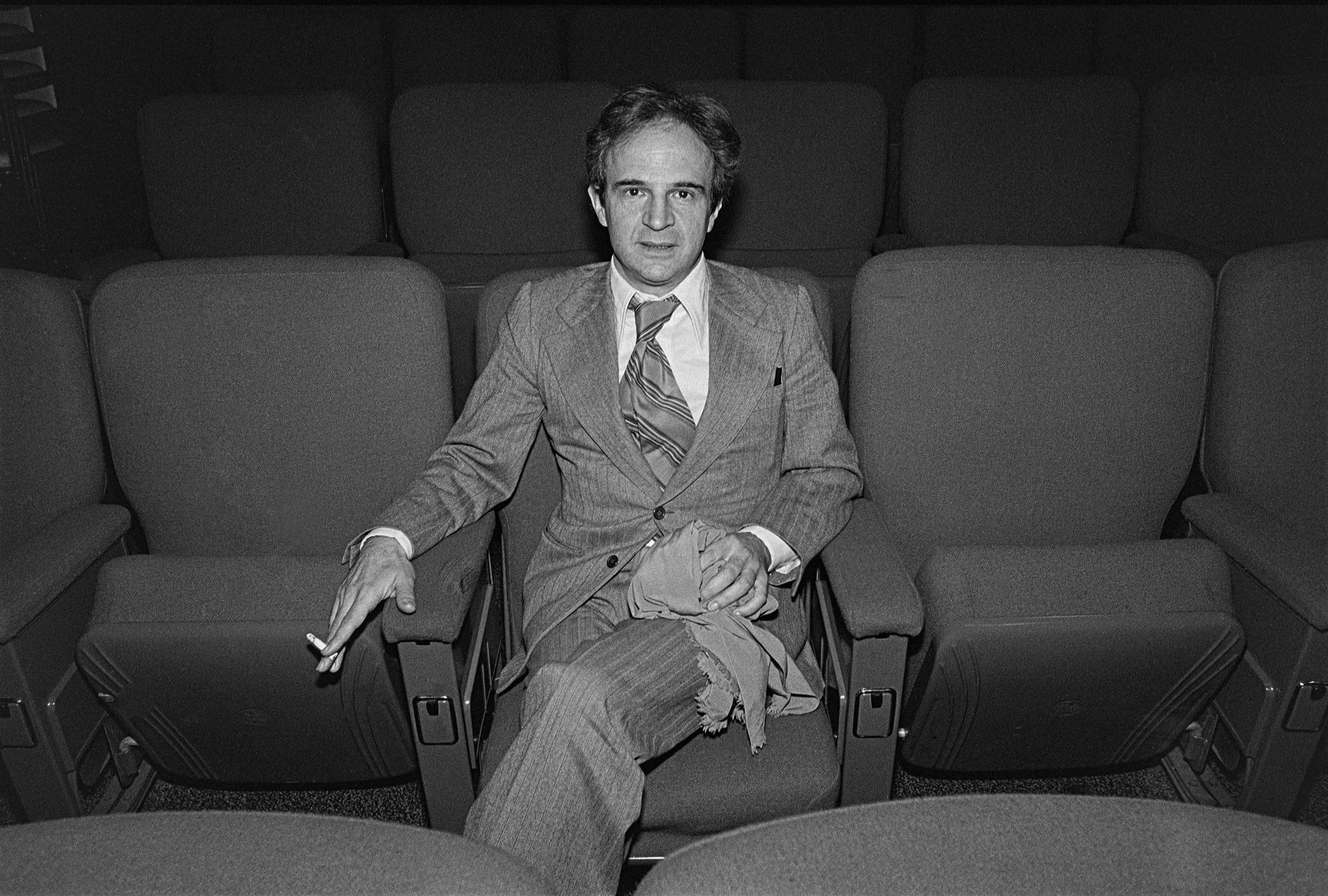 Back to Top
Peter Tosh
1979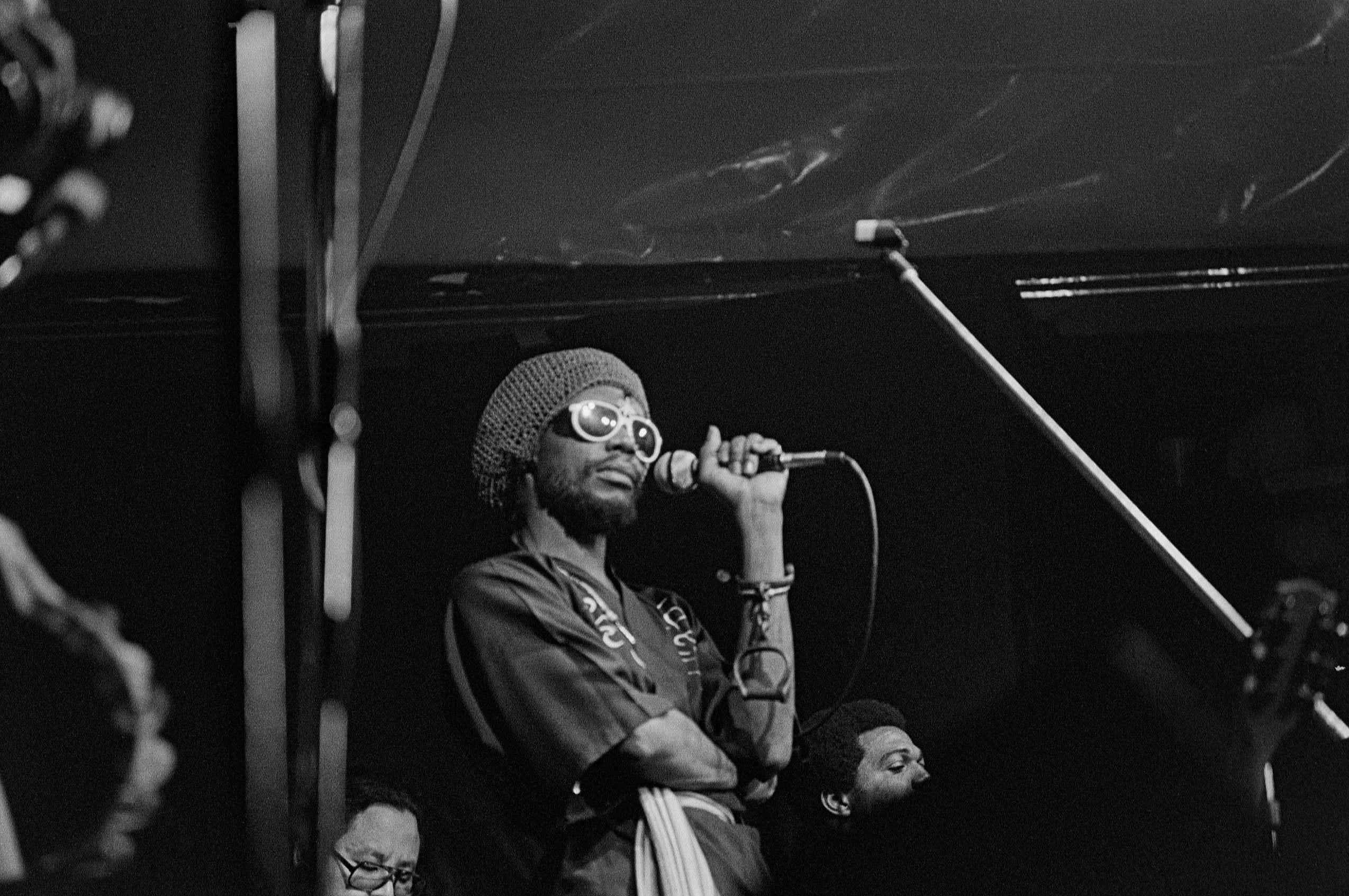 Back to Top
Patti Smith
1978 | Hotel in downtown DC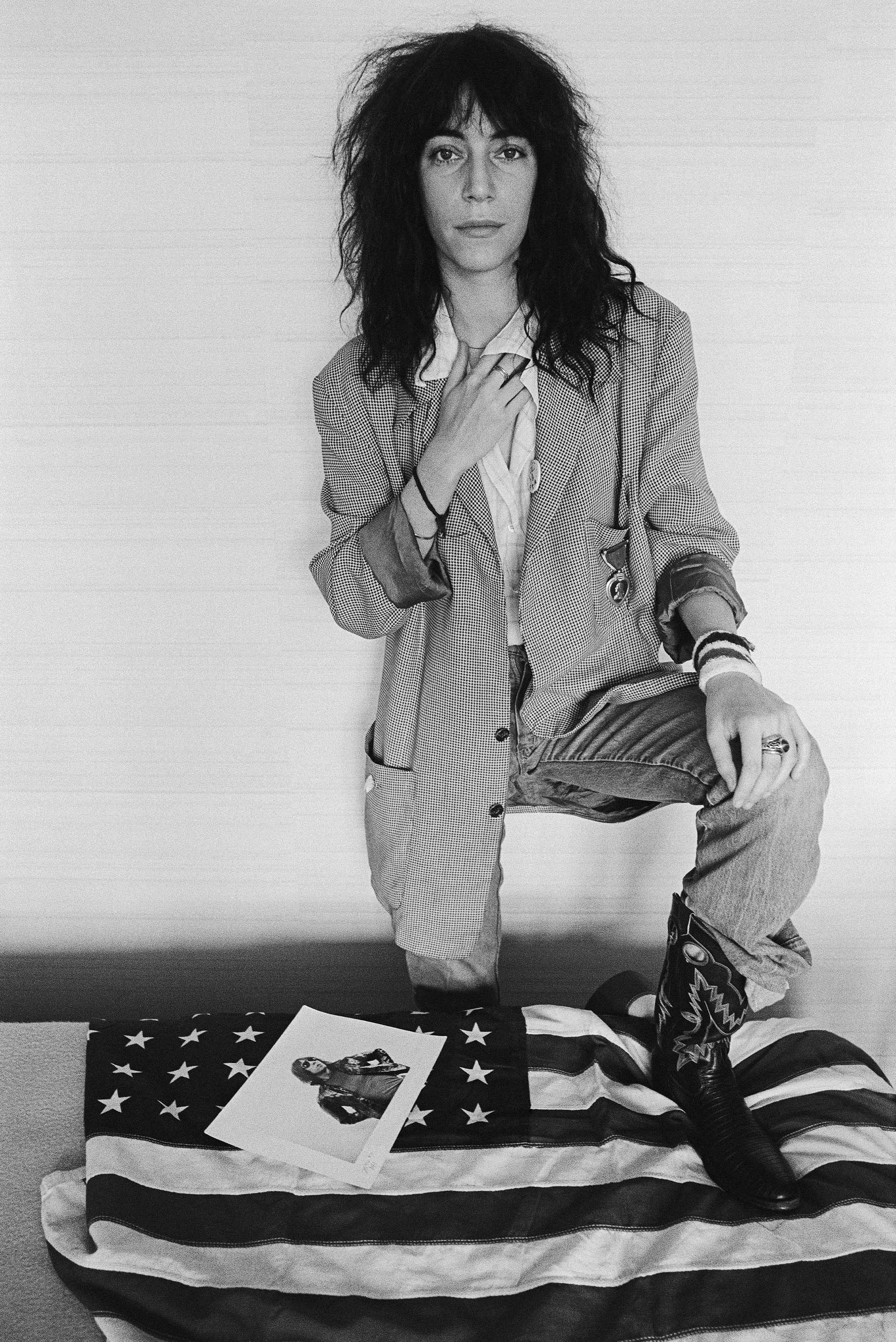 Don Hamerman was a budding freelancer out of college, with little experience, when he snapped this portrait of Patti Smith, at what he says may have been the Harrington Hotel. How'd he get such intimate access? "Well, this was before the era of publicists who script every interview with the celebrity," explains Hamerman. "It was just a lot more relaxed." As a result, Davis says, Hamerman's photo collection captures "the sort of unpretentiousness and accessibility of rock and roll that was still there and still alive."
---
---
Back to Top
Loudon Wainwright III
1978
Back to Top
Joy Zinoman
1979
Back to Top
Jimmy Carter and Cecil Taylor
1978 | The White House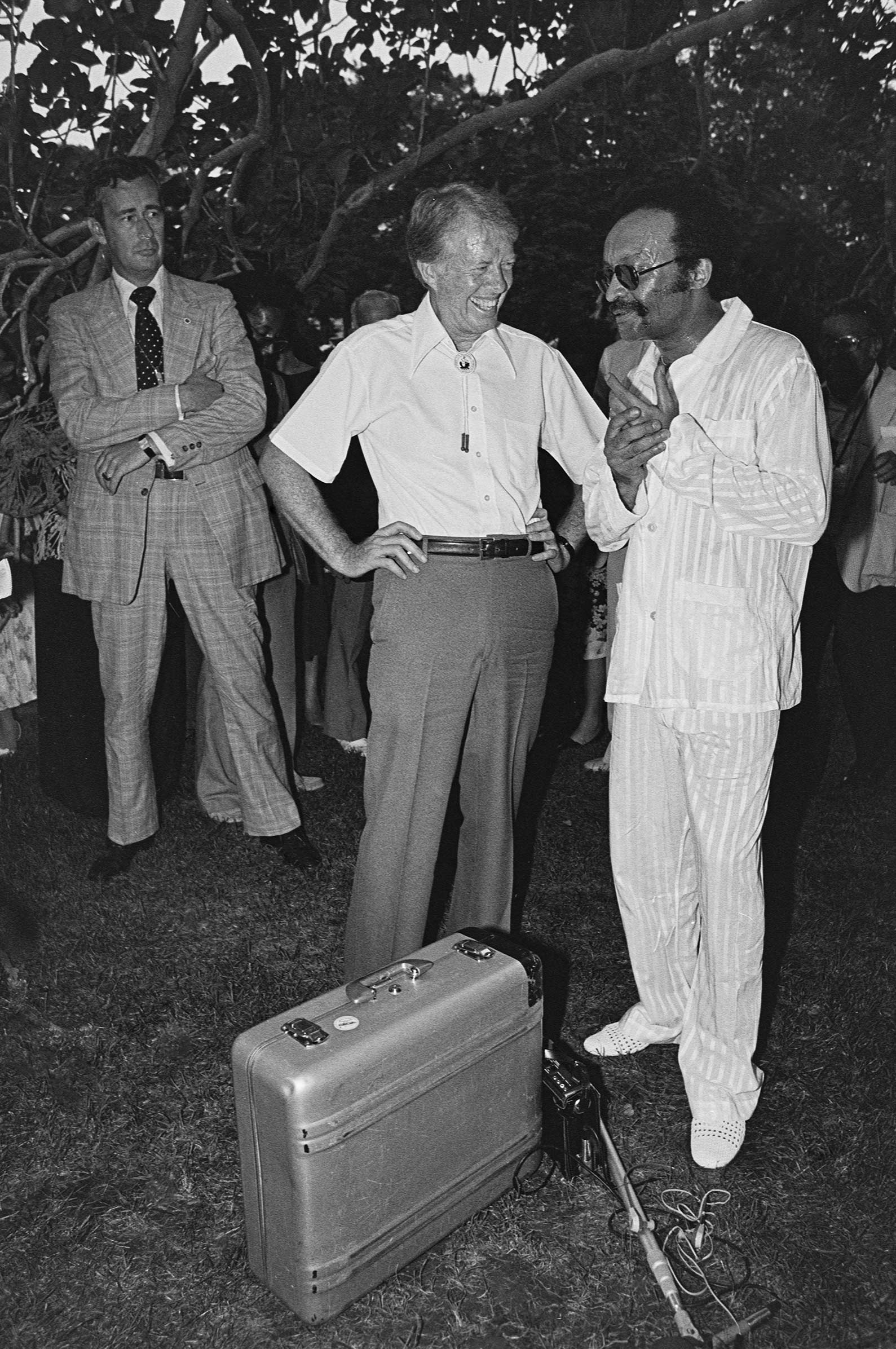 "DC's music scene was really vibrant, healthy, and unpretentious," says Davis. "You had rock and roll and punk, you had folk and bluegrass, you had the beginning of the go-go scene, and you had a great R&B and funk scene. It just had something for everyone." Including, apparently, Jimmy Carter. In this picture, the President had just hosted a jazz festival on the White House lawn. Blown away by pianist Cecil Taylor, Carter giddily raced up to him after the concert.
---
---
Back to Top
Joni Mitchell
1979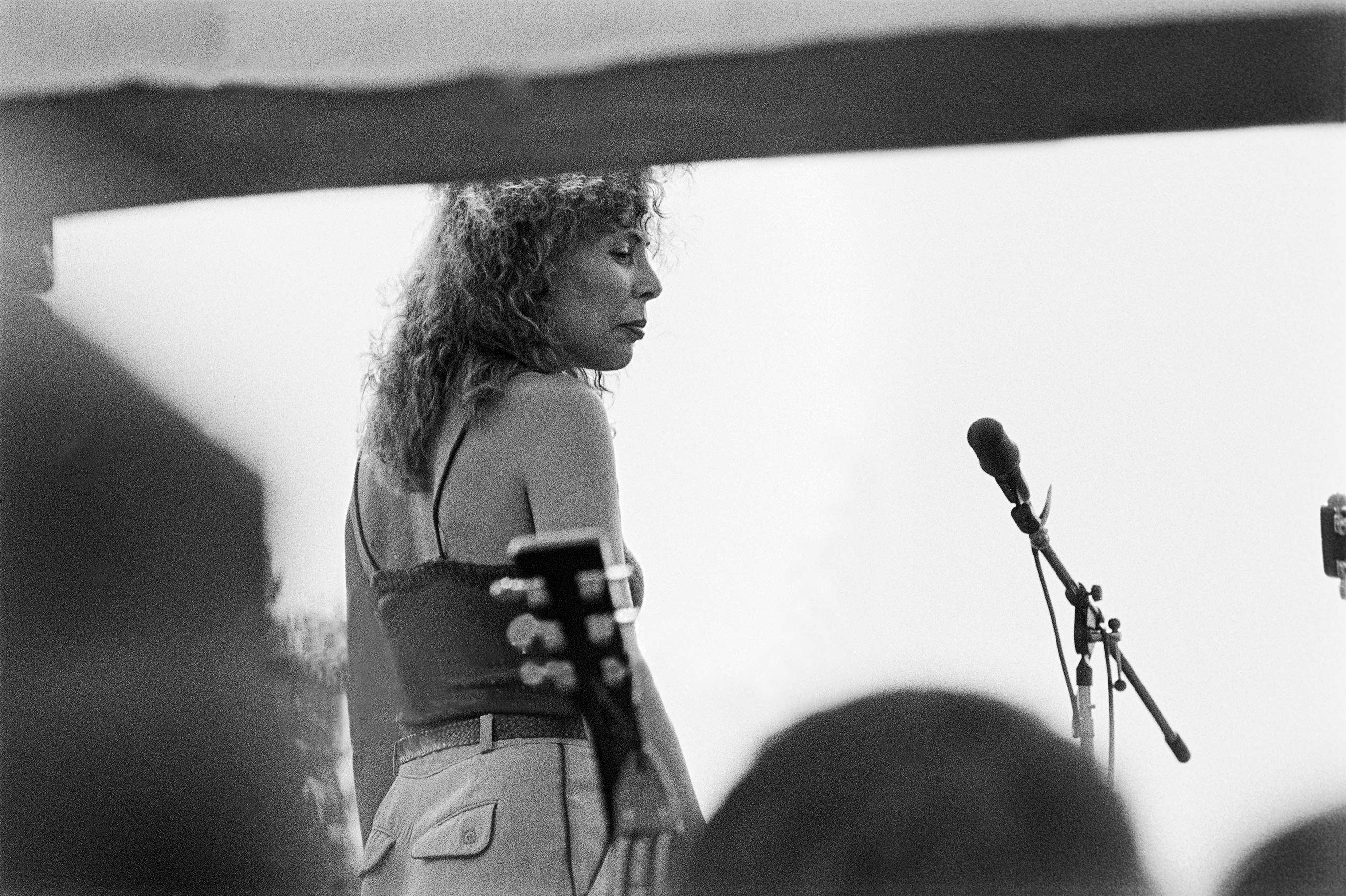 Back to Top
Root Boy Slim
1979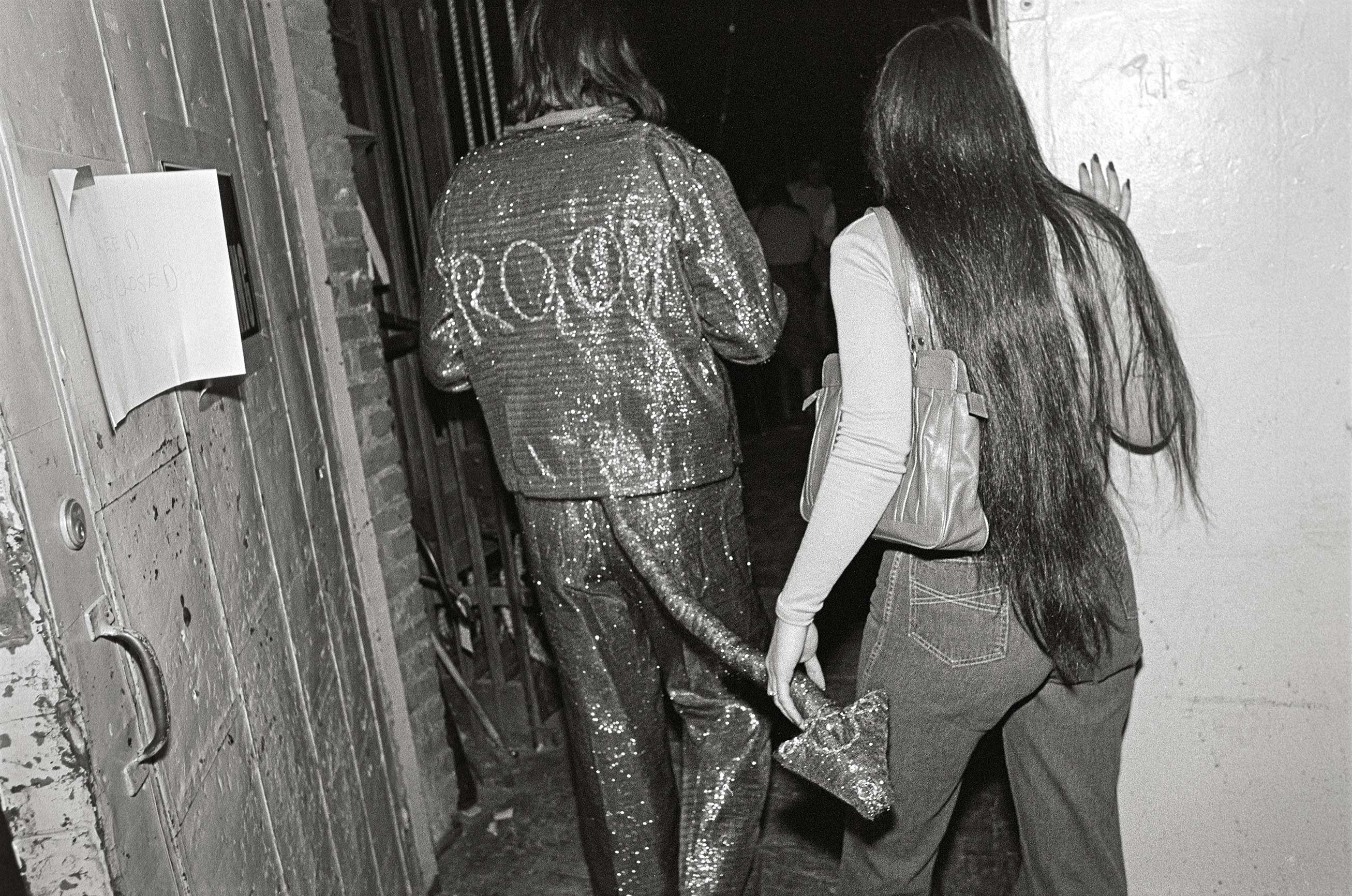 Back to Top
Movie Extras From Hair
1978 | National Mall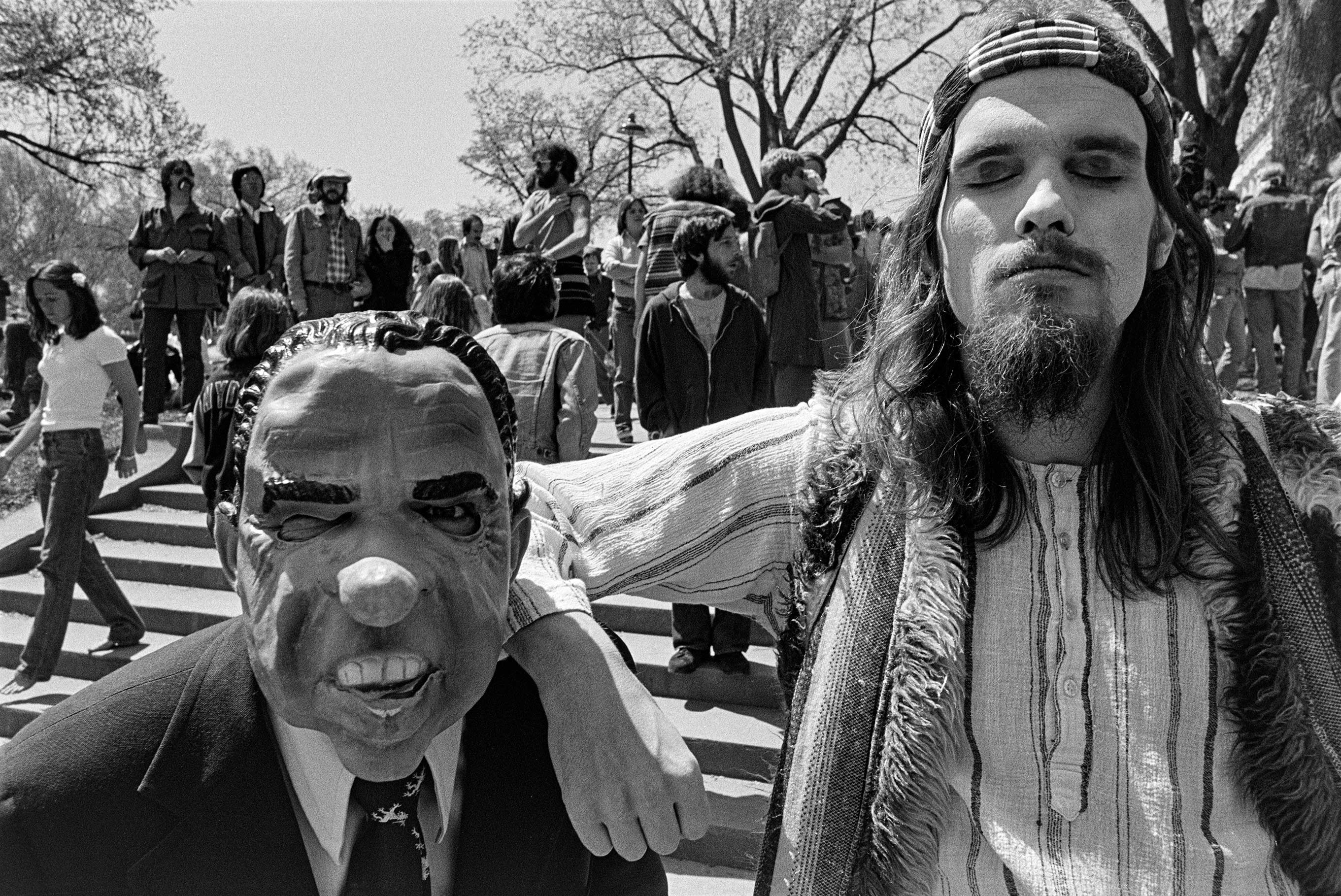 When producers for the movie Hair needed to corral a massive crowd for a protest scene in the film, they contrived a plan that would draw thousands of people to the Mall: They threw a free concert with Bonnie Raitt. Pictured are two extras who took advantage of the opportunity.
---
---
Back to Top
Tex Rubinowitz
1978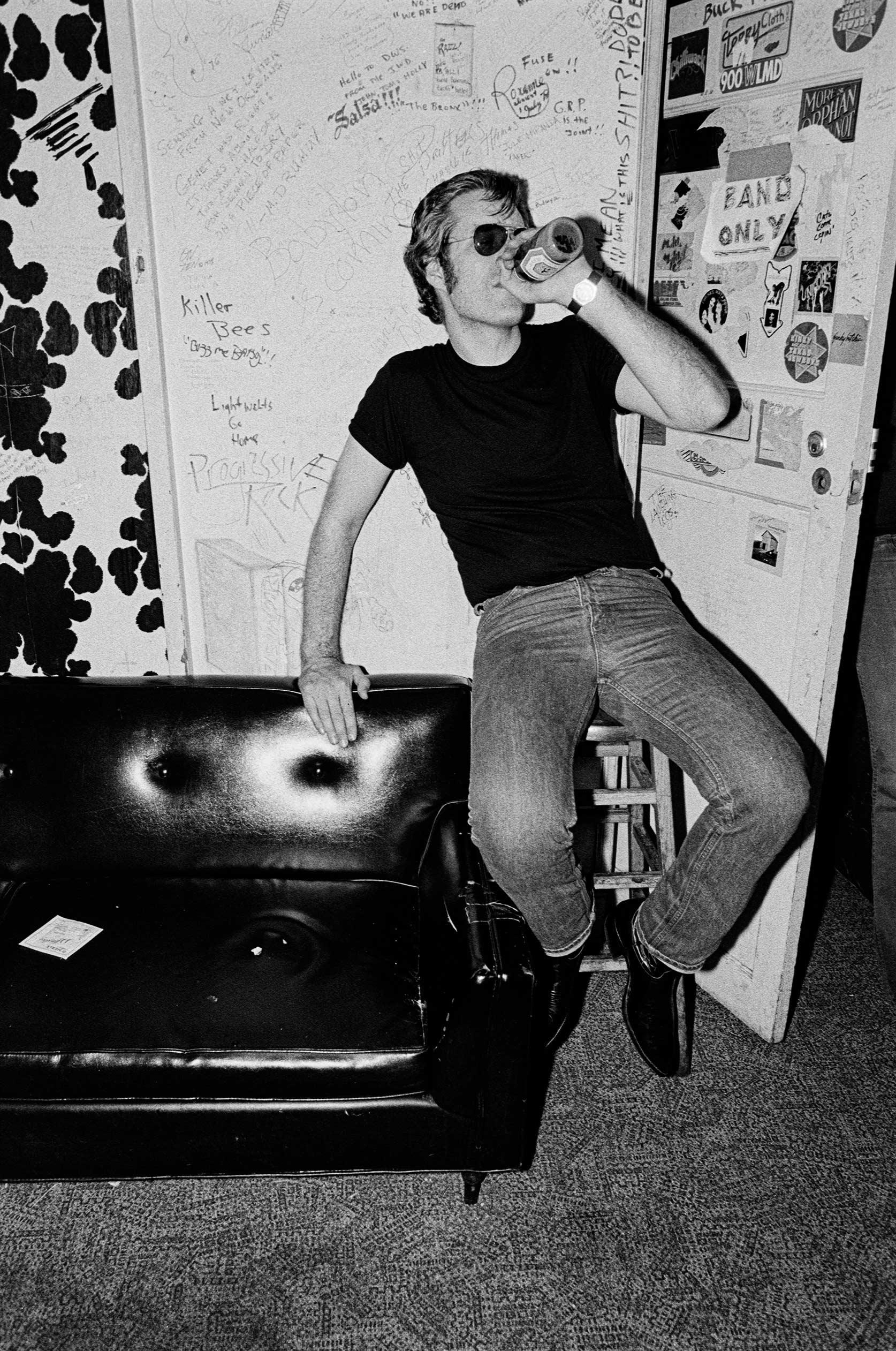 Back to Top
Willie Nelson
1979 | College Park Holiday Inn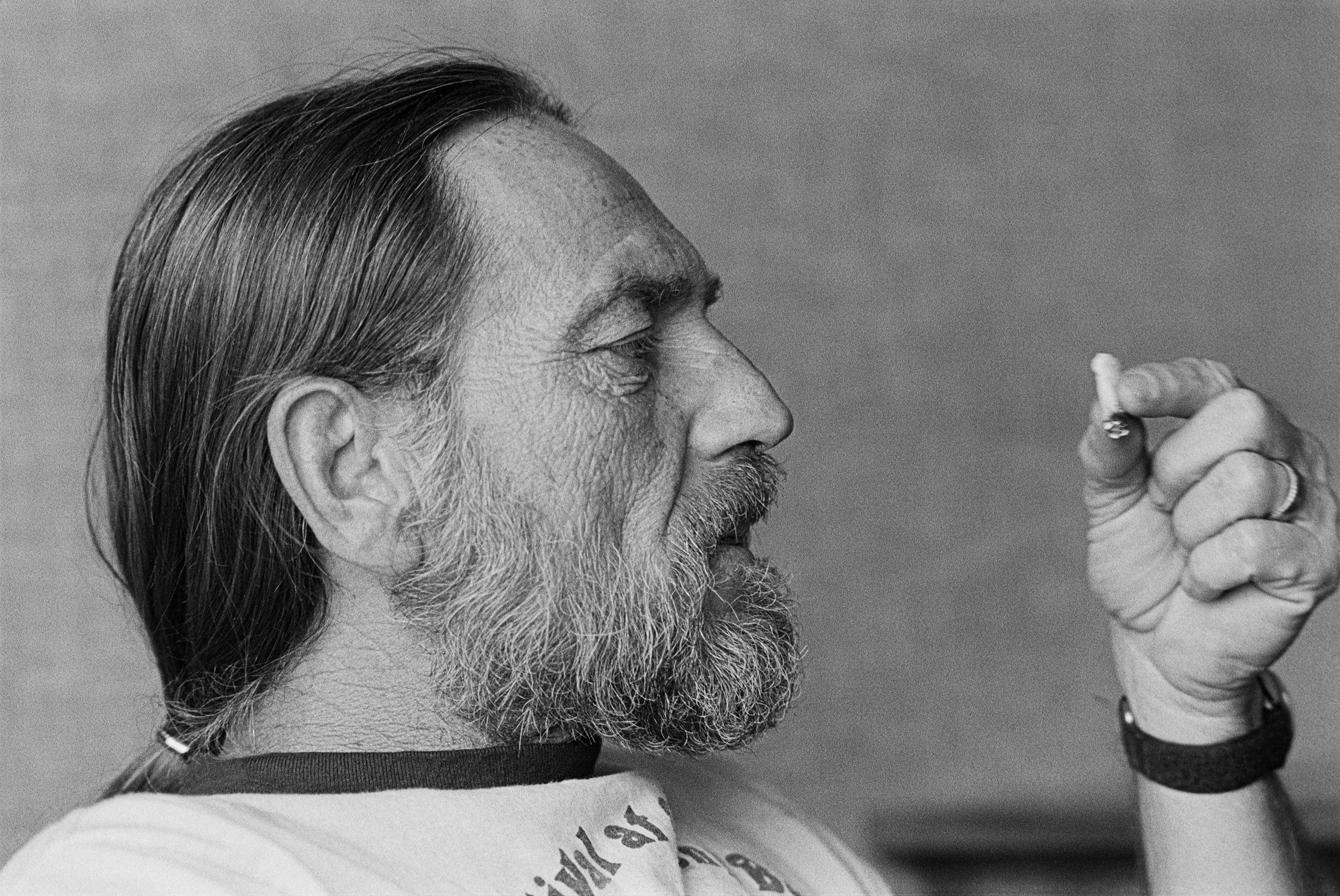 "There's this kind of mundane tedium to the life of a musician," says Davis. "Even for the very successful ones, they often wait all day on a bus or in a hotel, in all these drab surroundings, before finally getting to take the stage at night." Indeed, when a Unicorn Times writer asked Willie Nelson how fame had changed his life, Nelson responded, "I've had a band since the early '60s, and we've been staying at Holiday Inns around the world. This room looks just like the one I had 15 years ago."
Back to Top
Urban Verbs at the East Wing
1979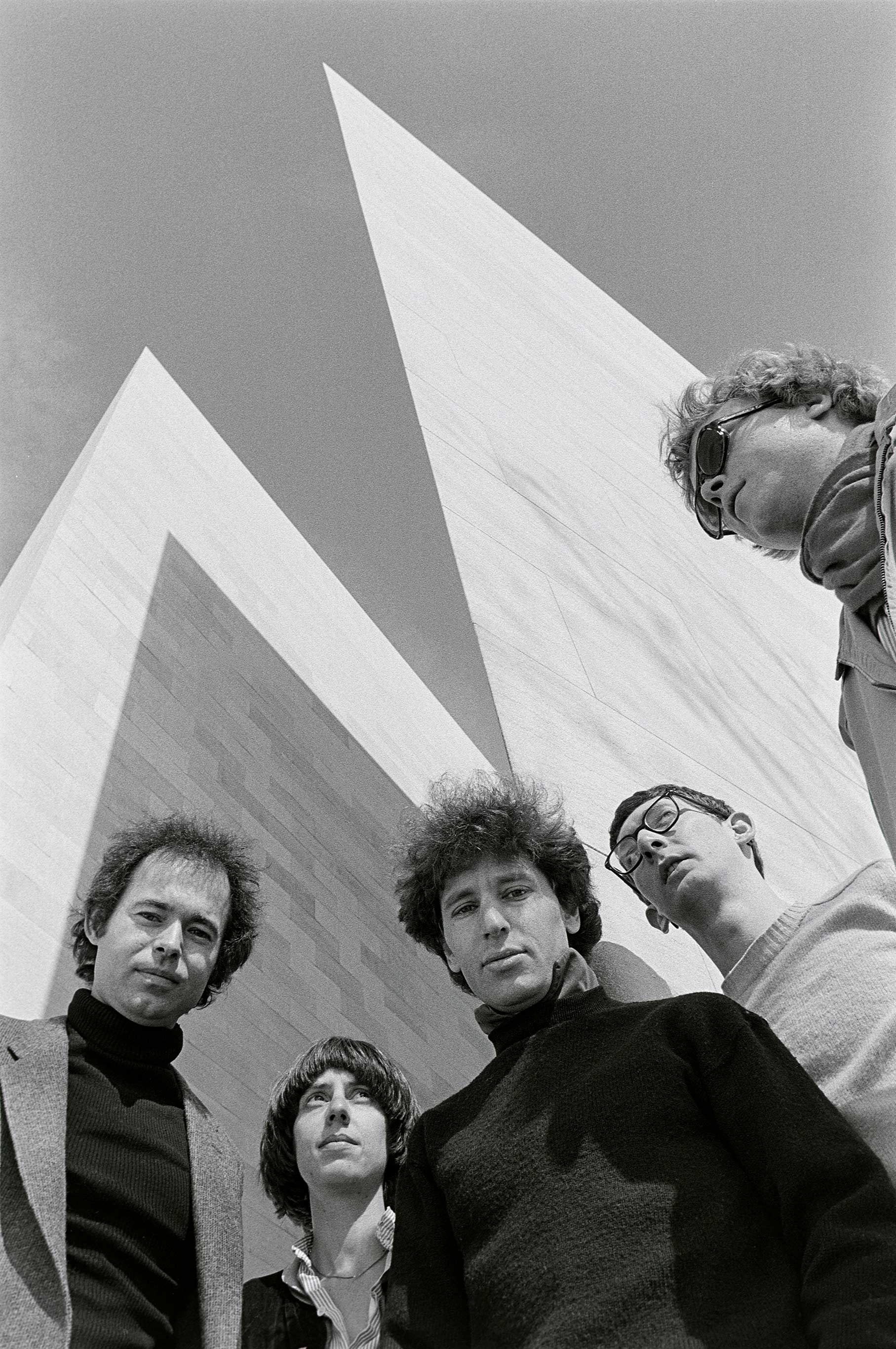 Back to Top
Danny Gatton
1978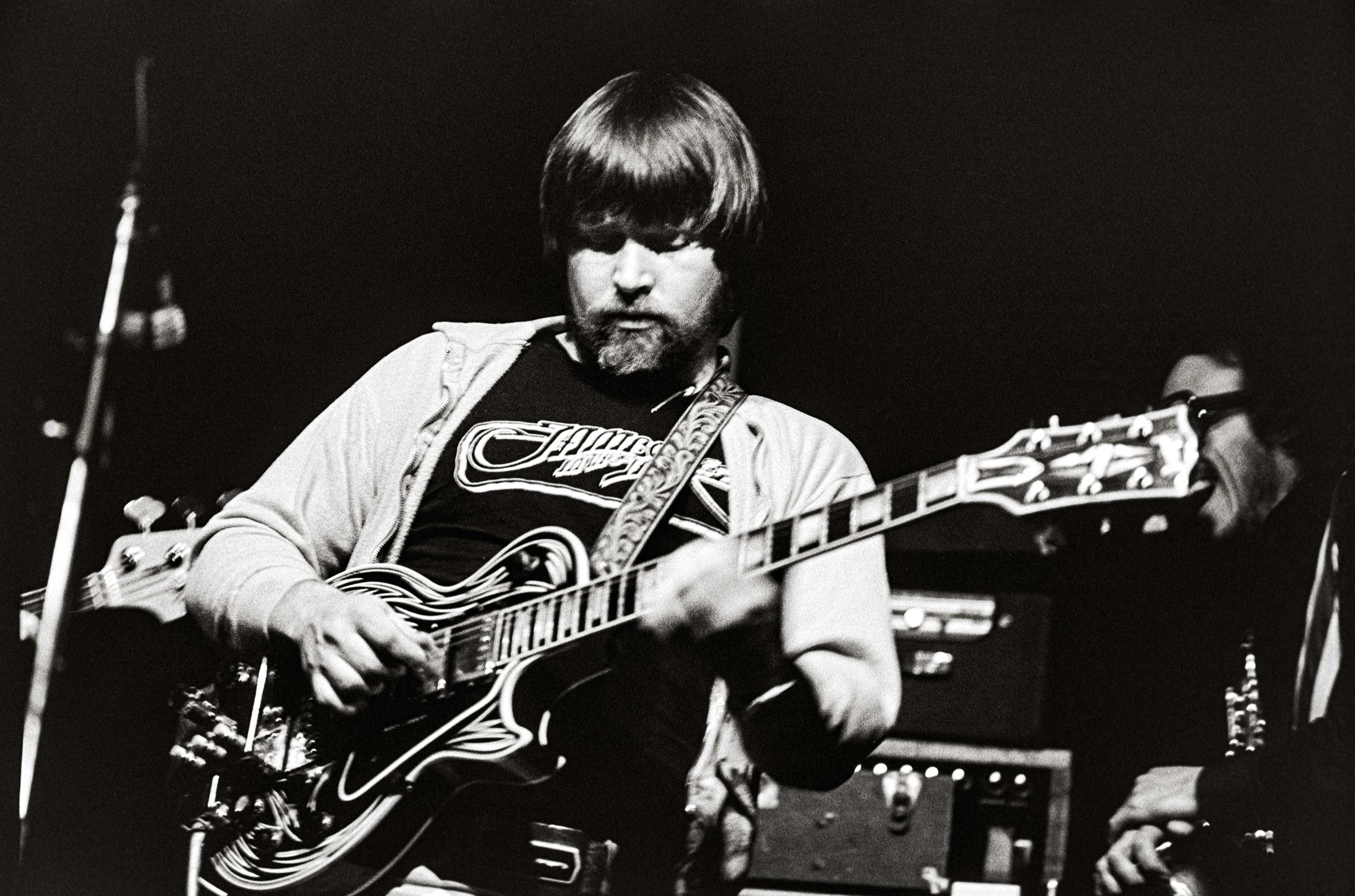 Back to Top
Leonard Nimoy
1979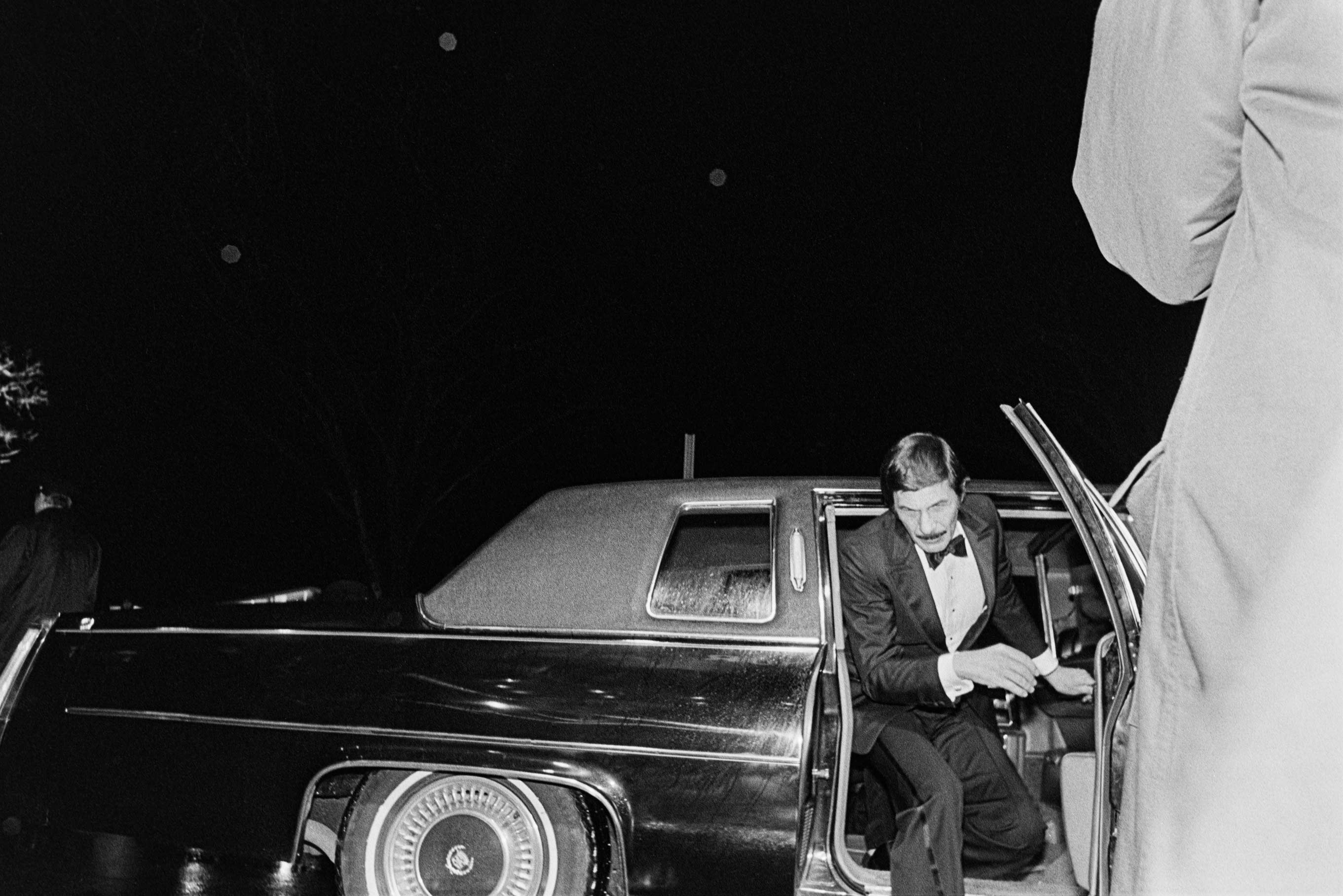 Photographs courtesy of Don Hamerman collection of performing arts photography, Special Collections in Performing Arts, University of Maryland Libraries.
This article appears in the November 2022 issue of Washingtonian.