While we may earn a commission if you buy something through these links, we make unbiased, independent decisions about what to recommend.
Nothing is more frustrating than having an almost empty battery, especially when you're waiting for an important end-of-day work email, need driving directions to your weekend getaway, or want to take a selfie at DC's newest museum. The solution? Always have a compact portable charger in your purse or backpack for an instant power boost. Whether it's for your phone, tablet, or Kindle, a portable power bank will save the day when your battery is almost empty.
Portable chargers also make for practical Christmas gifts and stocking stuffers since some are really small.
Here, we rounded up the best and most compact ones to gift yourself or a friend this holiday season.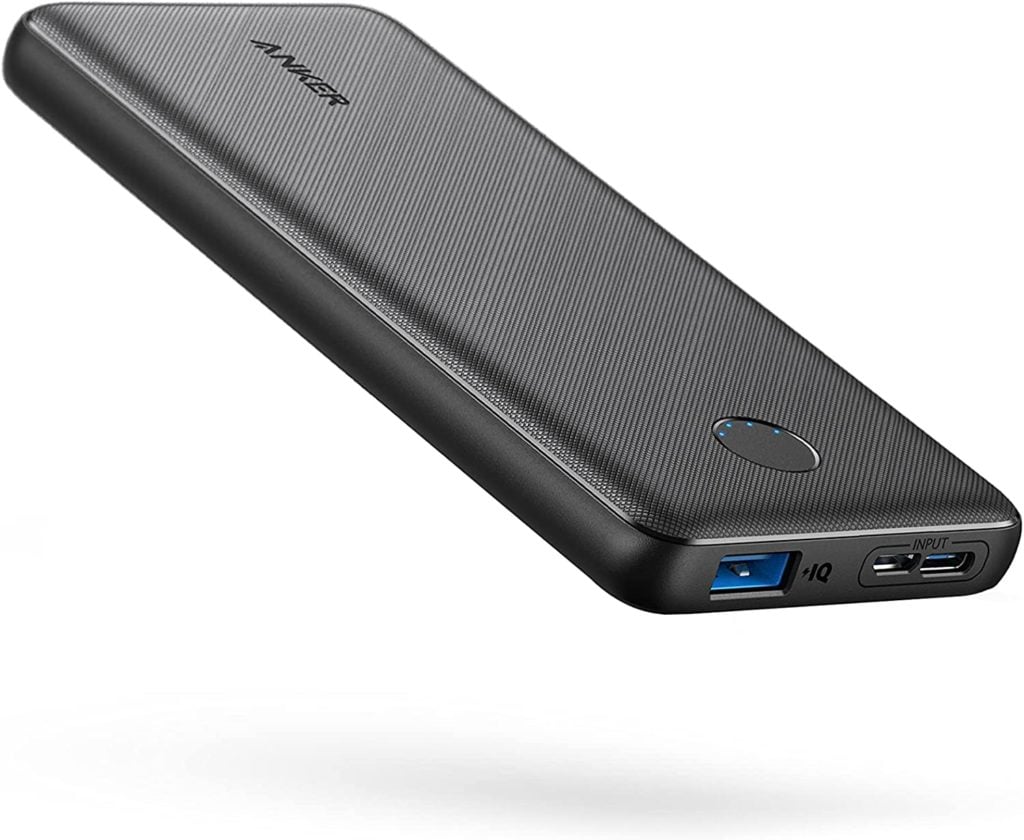 Best Overall: Anker Portable Charger 
When in doubt, consider this Anker portable charger that's compatible with pretty much any smartphone or electronic device. It has 74,000 Amazon reviews—the overwhelming majority of them five-star—and is the retailer's best-selling power bank. It's slim (0.55 inches), lightweight (7.5 ounces), and can charge a phone up to three times.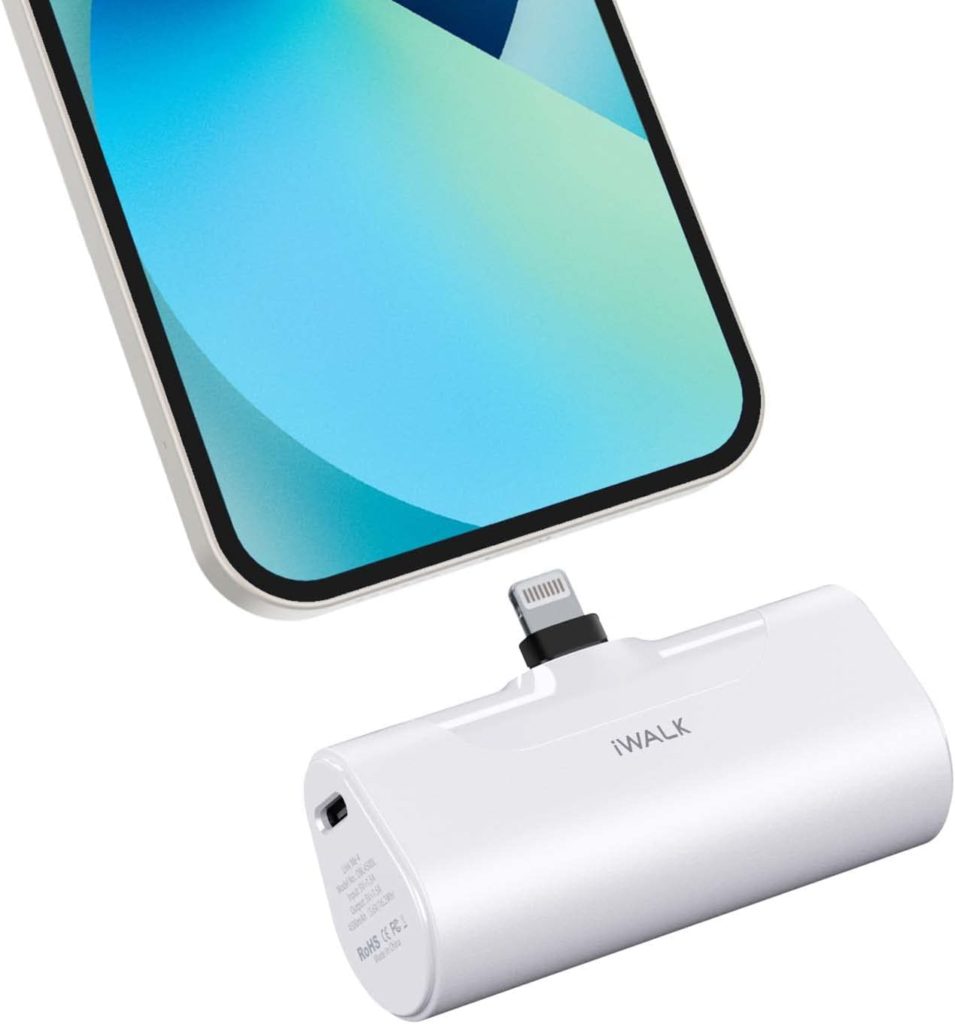 Best Compact: iWALK Small Portable Charger
Looking for a great stocking stuffer? This tiny power bank fits in the palm of a hand and has a capacity of 4500mAh, which, in everyday language, means you can fully charge an iPhone once. The only downside is that because this one plugs directly into your smartphone, it is compatible with iPhones only.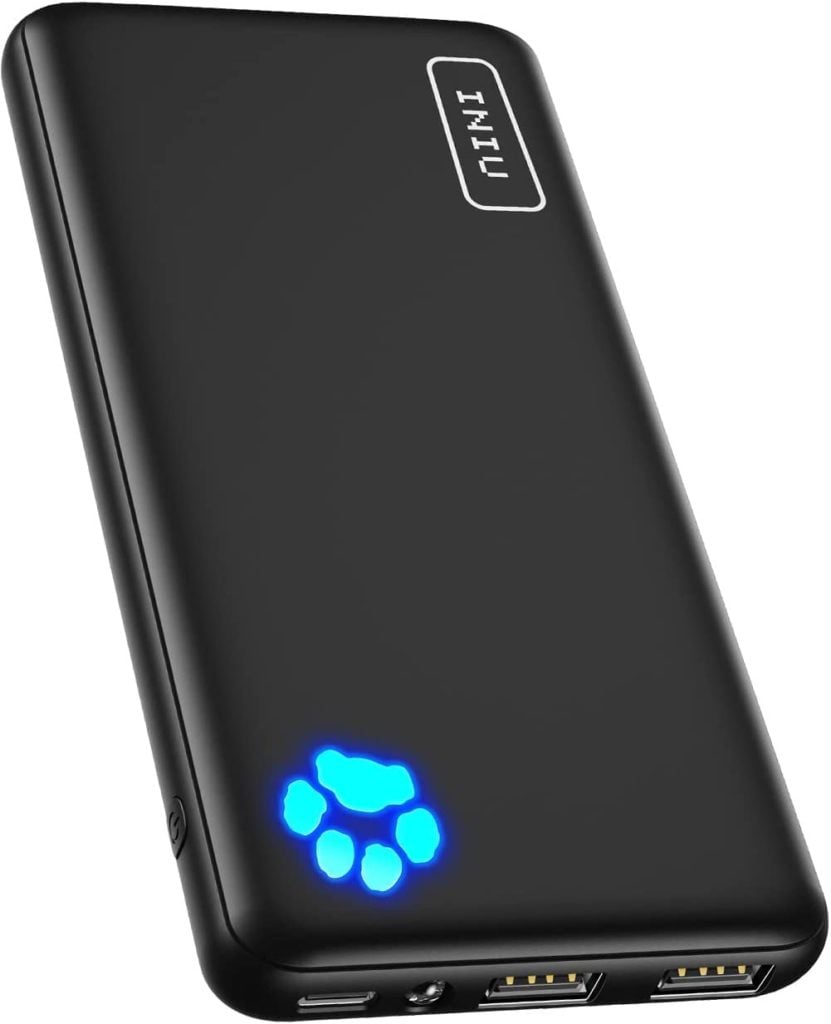 Best High-Speed: INIU USB High-Speed Portable Charger
The 2022 version of this best-selling power bank is slimmer and lighter than its predecessors. But it's just as powerful. In fact, at 0.5 inches, this might be the thinnest 10,000mAh external battery we've seen. Other perks include three outputs allowing you to charge three devices simultaneously, a built-in flashlight, and a cute light-up paw-shaped battery indicator.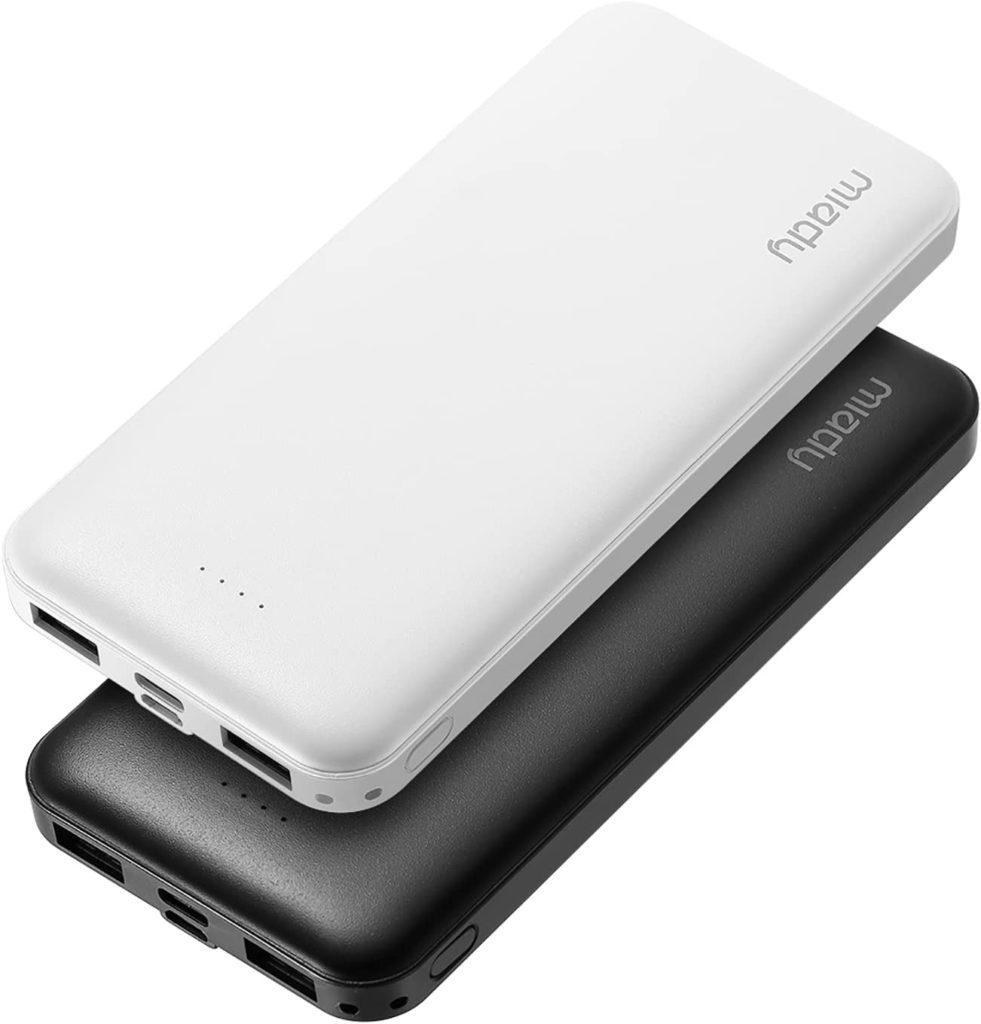 Best Deal: Milady 2-Pack 10000mAh Dual USB Portable Charger
This set of two power banks comes at a reduced price, making it a good deal.
Each portable battery can charge an iPhone up to 3.6 times or a Samsung device twice. It's lightweight, slim, and airplane-approved (only in your carry-on), so feel free to pack it for your next business trip or beach getaway (or gift it to the frequent traveler in your life).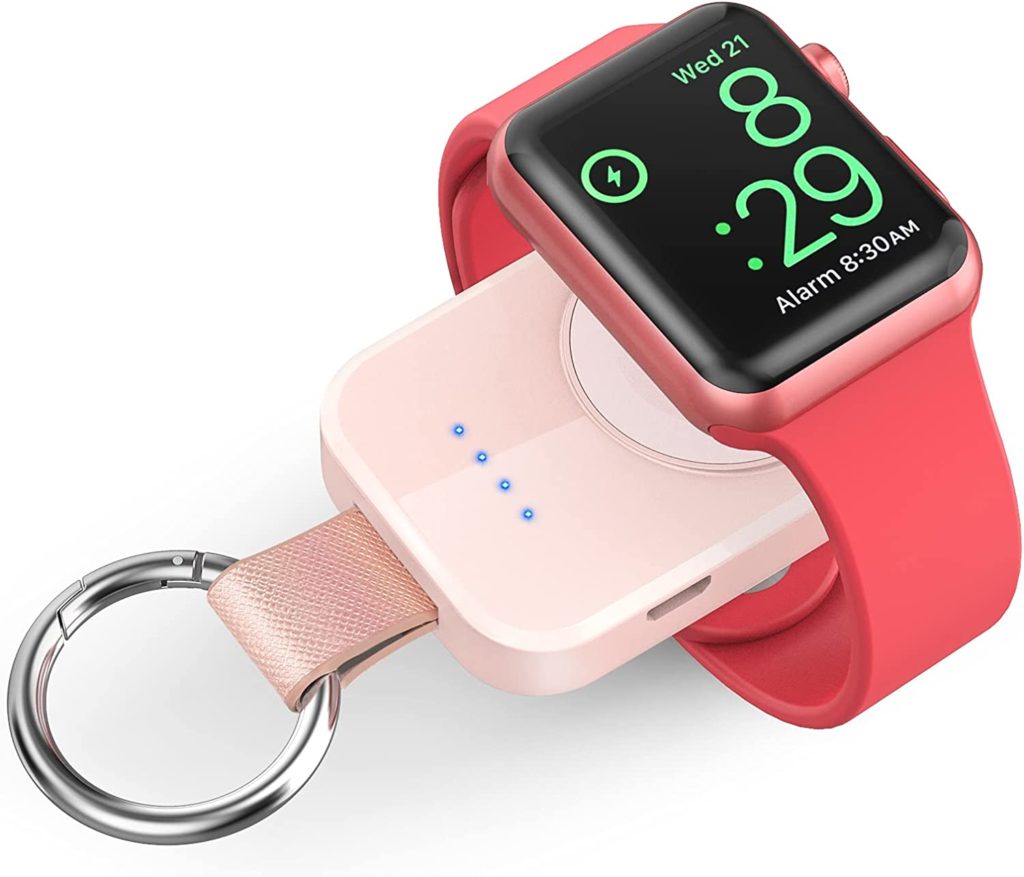 Best for iWatch: Portable Wireless iWatch Charger
Designed with iWatch owners in mind, this keychain-style charger is ultra-small and lightweight. With a capacity of 1,000 mAh, it can power up your iWatch twice before it needs to be plugged in. Fashion-conscious buyers can choose from several bright color options aside from black.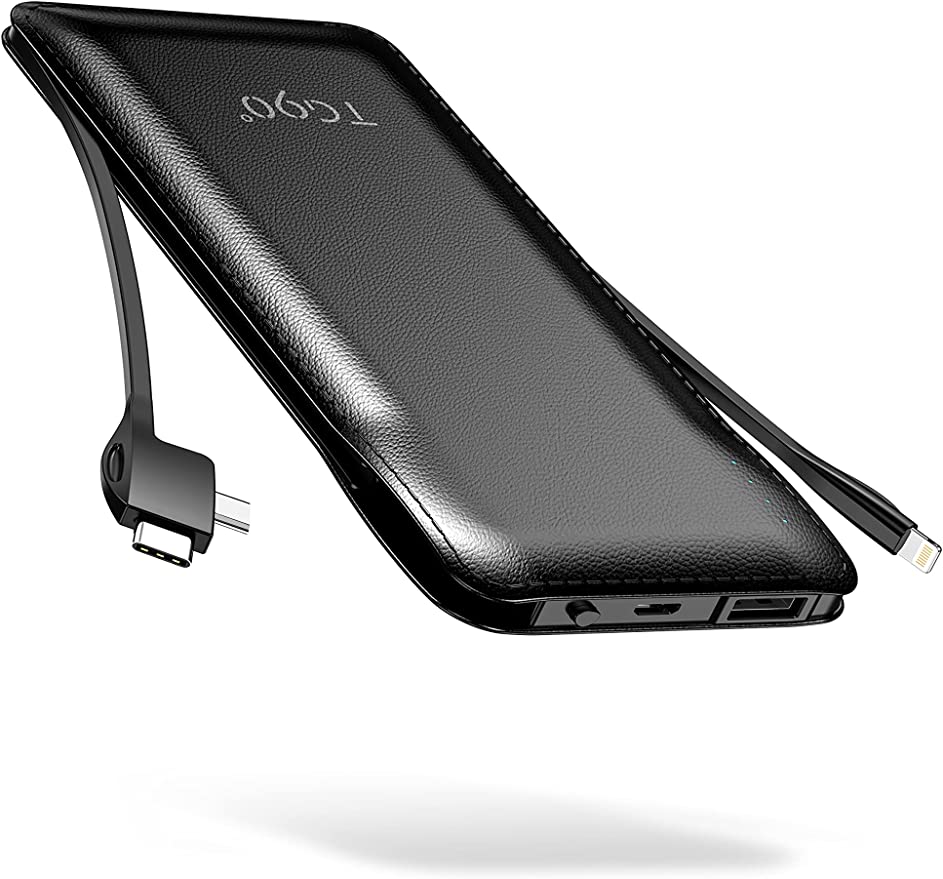 Best Everyday: TG90° Cell Phone External Battery Pack
If you hate carrying a charging cable in your bag, this portable charger is for you. The multitasking gadget has two built-in cords and three ports, so you can charge up a smartphone three times (it works with all the popular brands). Plus, it's slim and weighs only 7.4 ounces.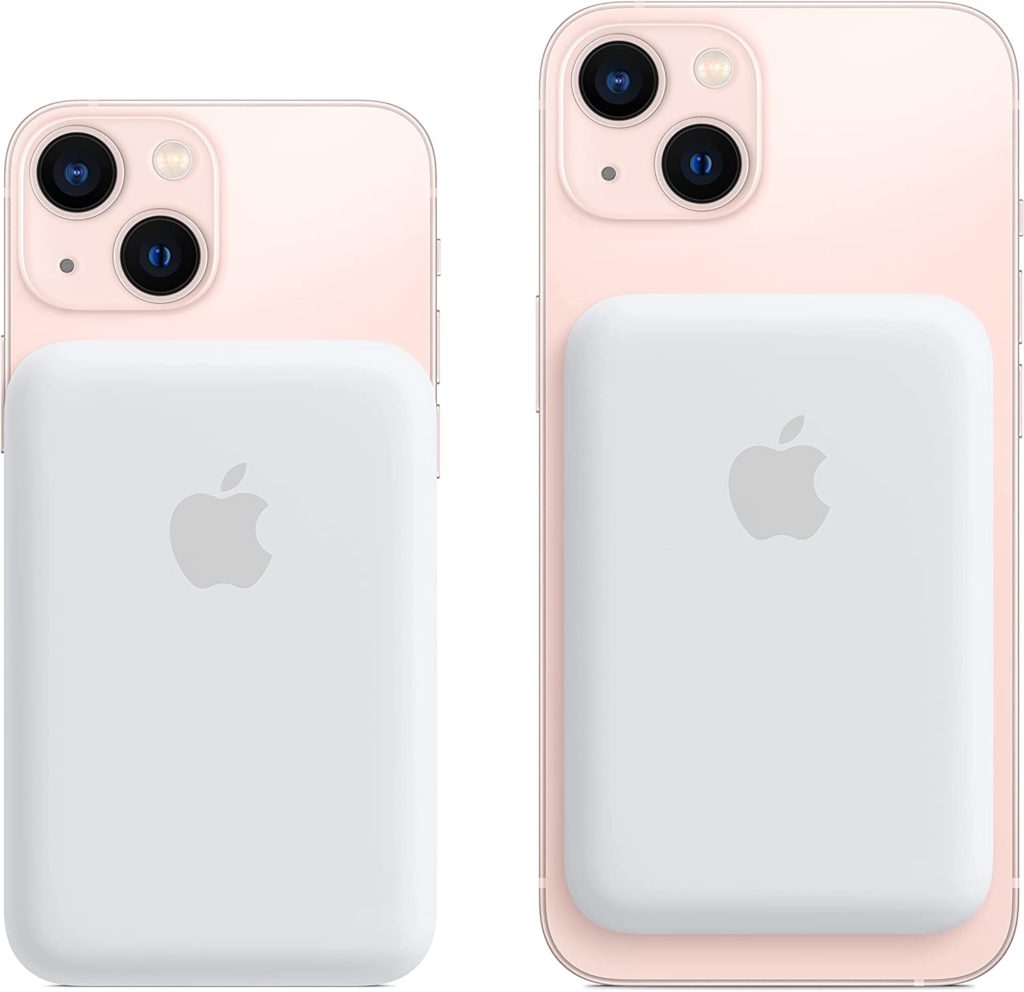 Best for iPhones: Apple MagSafe Battery Pack
This is for the die-hard iPhone fan in your life who always runs out of battery. It magnetically attaches to the back of the smartphone and charges it automatically without having to turn it on. It is also small enough to fit in a pocket or a purse. The only downside is the price, but Amazon sells it 15 percent cheaper than Apple stores.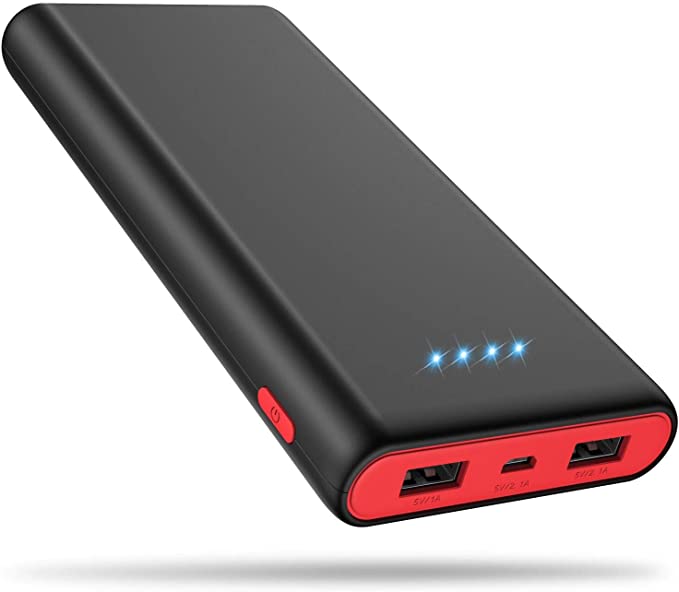 Best for Families: Ekrist Portable Charge
This is another Amazon best-seller that has an impressive 25,800mAh capacity, perfect for families with many devices (it will last six to eight charges). It has two charging ports and is universally compatible with phones, tablets, and laptops. Press the side power button to save its battery when not in use or to begin charging a device.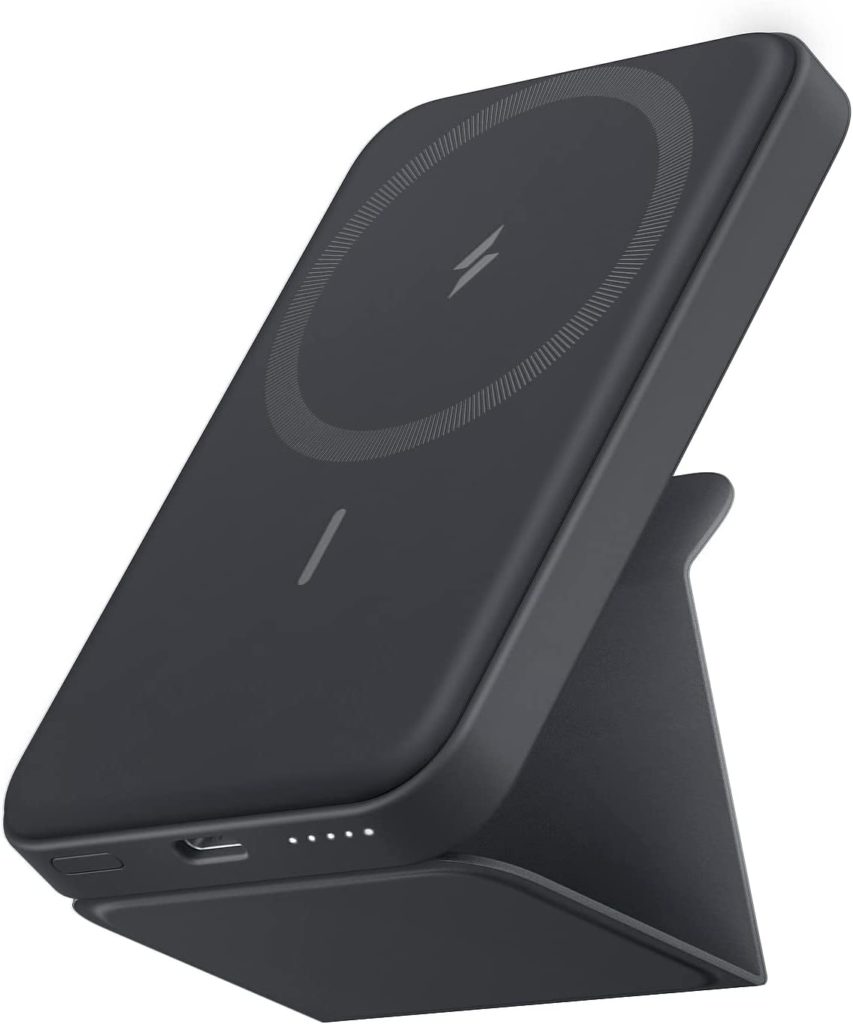 Best Multitasker: Anker 622 Magnetic Battery
If you need a portable battery for your desk, this one from Anker is a sleek and powerful option. Designed with a built-in foldable stand, it will keep your iPhone upright so you can keep an eye on your alerts and notifications. It has a power capacity of 5,000mAh and a lightweight design.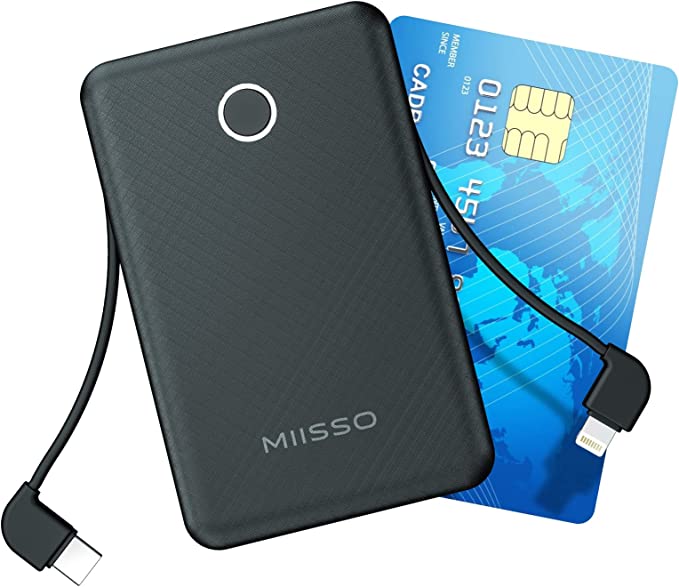 Best Portable: Miisso Ultra Slim Power Bank
Have a mess of tangled cables in your bag? Opt for this portable battery with a duo of built-in cords suitable for Apple and Samsung Galaxy phones. Another selling point is its size: It measures approximately 4 x 2.5 inches, or the size of a credit card, and is only half an inch wide.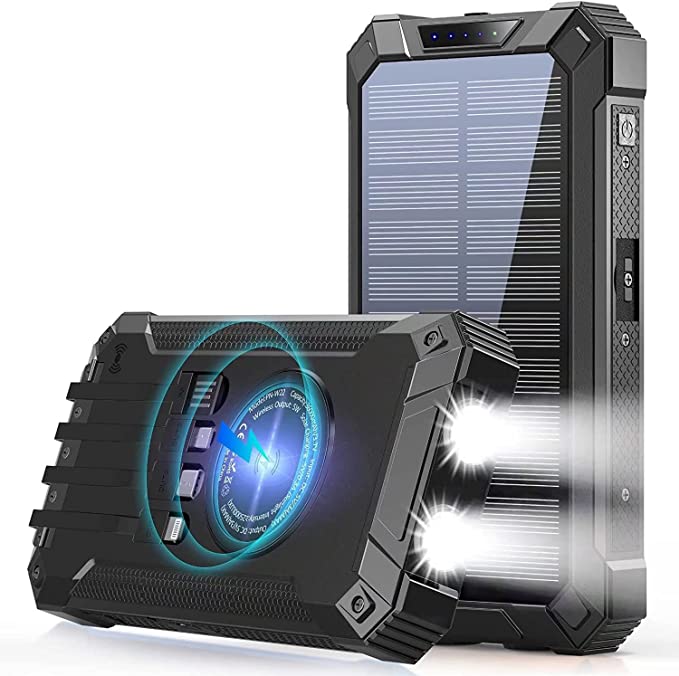 Best for Camping: Solar Charger Power Bank 36000mAh Wireless Phone Charger
While a solar battery charger is not the most practical everyday option (they are a bit bulky and heavier than regular portable batteries), if you're heading camping or somewhere off the grid, they are a must-have. This one has four built-in cords, including a USB input cable and an iOS cable, so you can pretty much power any device. This is also the most powerful option on our list—at 36,000mAh, it can charge an iPhone 12 more than eight times or an iPad mini four times. The battery is made to withstand the elements—it is waterproof, dust-proof, and shockproof. Two extra-bright LED lights will come in handy during power outages.