The Union Market District has everything from Michelin-starred restaurants to street-food stalls and a rum distillery. Now, a local brewery is joining the ranks thanks to Leesburg-based Crooked Run Fermentation. Owners Lee Rogan and Jake Endres teamed up with chef Chris Morgan (Yasmine, Bammy's, Little Chicken) and others for Crooked Run and Pizza Serata, a  brew-staurant serving spontaneously fermented beers, sours, ciders, natural wines, fruity seltzers, pizzas, and Italian sandwiches. It opens Wednesday, January 18.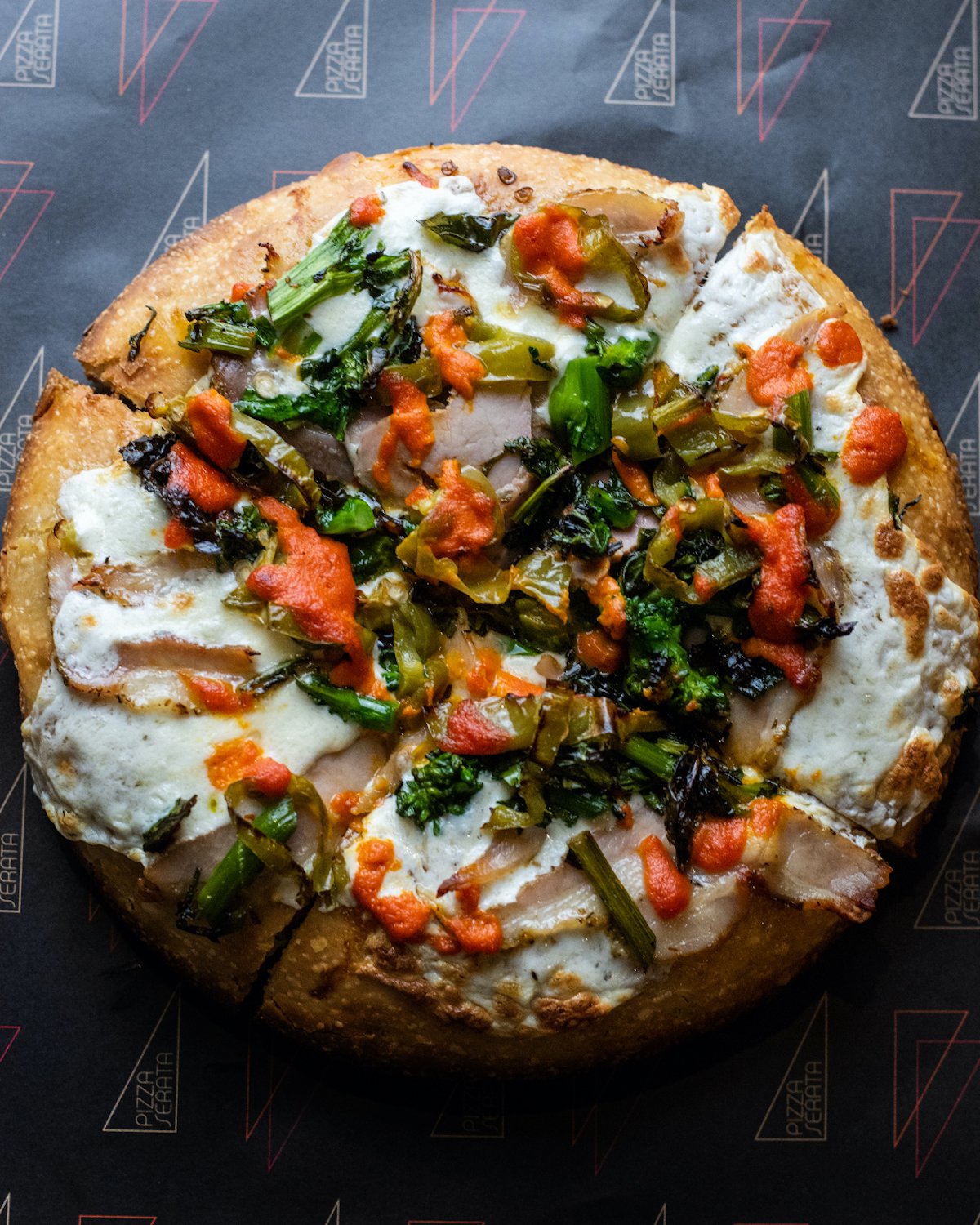 Crooked Run first opened a nano-brewery in Leesburg a decade ago; a larger production facility debuted in Sterling in 2017. The first DC location will produce its own exclusive beer, the Alora—a dry, hoppy, Italian pilsner designed to pair well with pizza. A dozen drafts and an extensive can/bottle selection will pull from Crooked Run's catalogue of 100-plus beers—anything from hazy IPAs to stouts, mixed fermentation sours and a corn lager that Andres likens to "a craft, fancy Budweiser" that goes well with spicy pizzas. Other fizzy house drinks include spiked, "heavily-fruited" seltzers, and non-alcoholic seltzer waters. 
After years of experimenting with fruit sours, the team jumped into natural and low-intervention wine made with Virginia-grown grapes, as well as hard ciders fashioned from Old Dominion apples. Both are produced under Crooked Run's house brand, Native Culture, which is grounded in Virginia-grown grains, fruit, native yeasts, and barrel fermentation—and includes a line of lambic-style beers. A variety will be available in DC for on-premise sipping and to-go sales.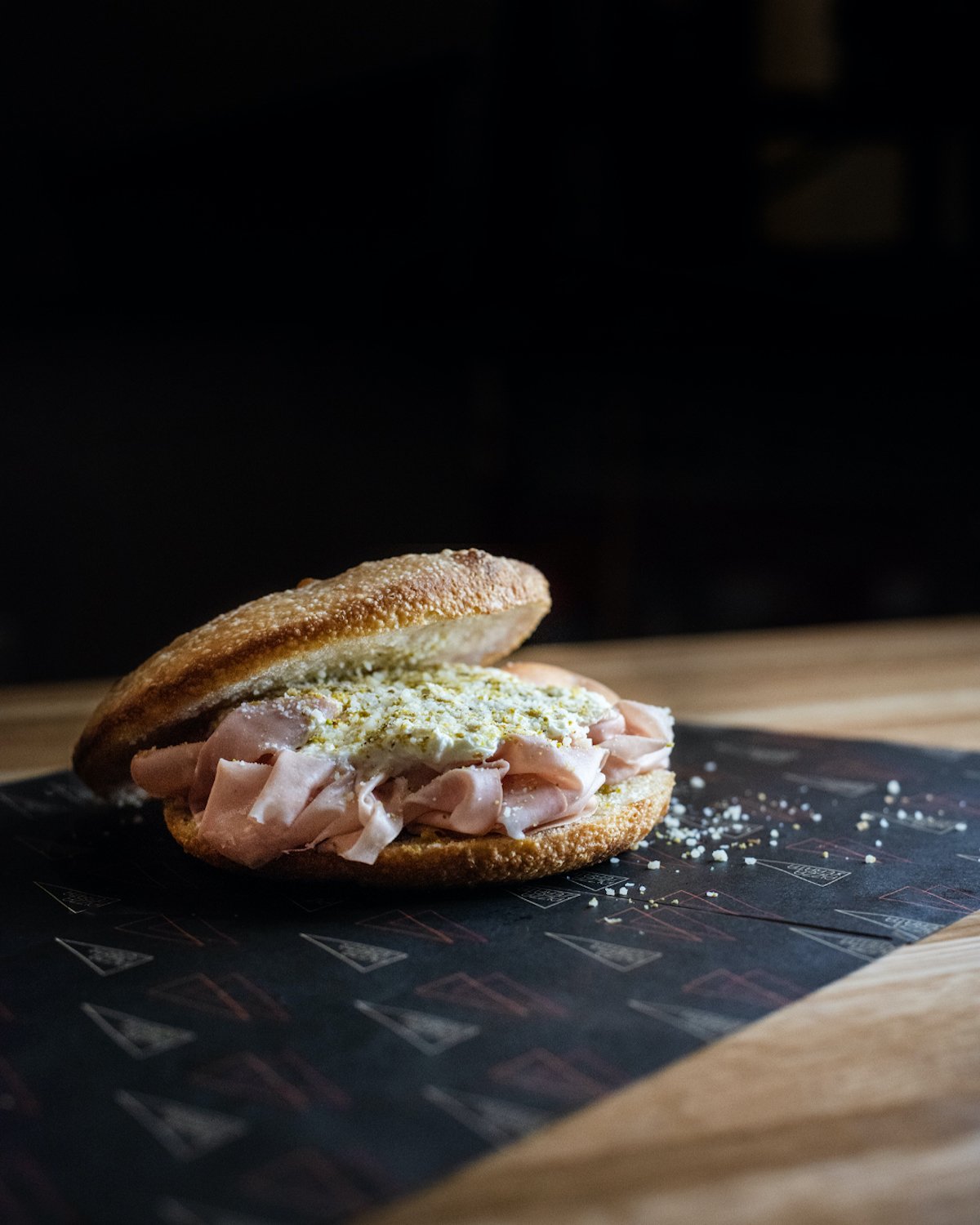 As for food, Morgan teamed up with a big pie player for Pizza Serata's menu: Anthony Falco, the pizzaiolo who's credited with putting Roberta's in Brooklyn on the map. He's since gone on to become a global pizza consultant, and author of Pizza Czar. The duo created an out-of-the-box style. Morgan describes the crust as focaccia-like in shape and texture, but a bit airier and crunchier, made with a Sicilian olive oil-based dough. "It's very nostalgic to the old school, butter-crust pan pizzas," says Morgan. He also concocted a line of "dippies" for said crusts, including vodka sauce, homemade Calabrian chili-ranch, salsa verde, and a garlic sauce that riffs on Papa John's.
The nine-inch personal pan pizzas come in classic flavors like a tomato pie and pepperoni. More adventurous topping combinations includea Philly pork-inspired pie with house-made porchetta, mozzarella and provolone cheeses, broccoli rabe, long hots, and a final drizzle of vodka sauce.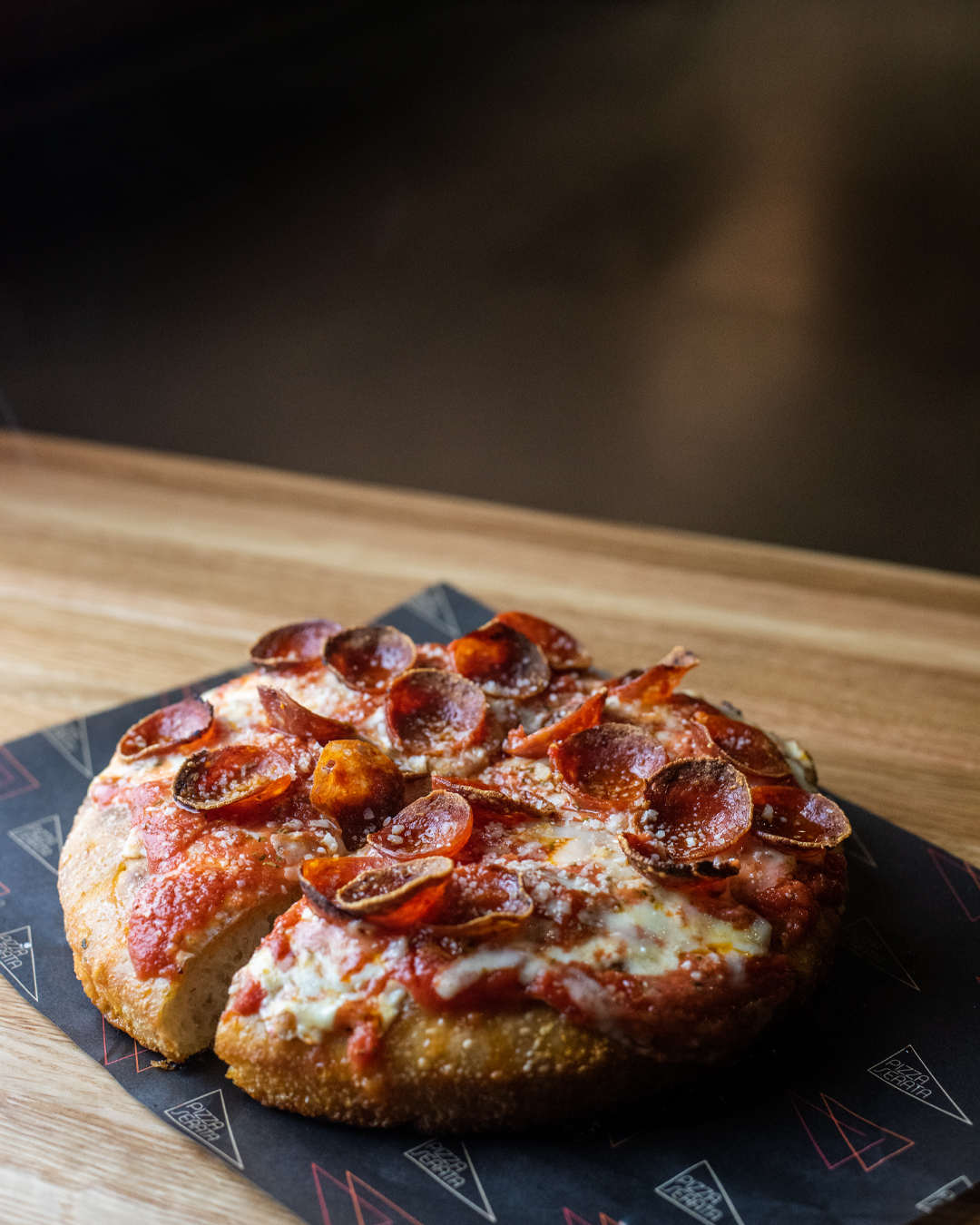 The same pizza dough is also used to make fresh bread for Italian deli-style sandwiches. Combinations include homemade mozz' and prosciutto, as well as mortadella, pistachio pesto, and homemade straciatella cheese. Rounding out the menu are salads and snacks such as sticky garlic-Calabrian chili wings. For dessert: brownie sundaes in collaboration with neighbor Dolcezza Gelato. Come summer, you'll also find an outdoor patio and slushee machines churning ice cream-inspired hard seltzers.
Crooked Run and Pizza Serata. 550 Morse St., NE