Taqueria Habanero, one of DC's best Mexican restaurants, is expanding. The Montero family, behind the Puebla-style restaurant in Columbia Heights—plus a new location in College Park—will bring their taqueria and a new pan-Latin drinking destination, Bar Alegria, to Edgewood's forthcoming Bryant Street Market food hall (formerly The Bevy) in March.  The taqueria will be among the first of several places to open at the marketplace, which will also include a poke bowl shop and bubble tea cafe. 
The Monteros are one of DC's leading restaurant families, having built a loyal following thanks to recipes from husband-and-wife founders Dionicio Montero and Mirna Montero-Alvarado, who emigrated from Puebla and El Salvador, respectively. The couple began selling Mexican food at farmers markets before jumping full-time into the business—now with nine family members. The new Northeast DC location represents the next generation, as eldest daughter Yicela Alvarado, the group's Operations Director, heads up the project with partner Will Martinez and Barmini alum José Cox, who'll lead the beverage program.
"We've watched our parents maintain their staff, have consistency with food, and always with humility—that's always present for us, and very important" Alvarado says. "We want to maintain that traditional aspect, but we're the first generation born here in America, so not everything has to be traditional."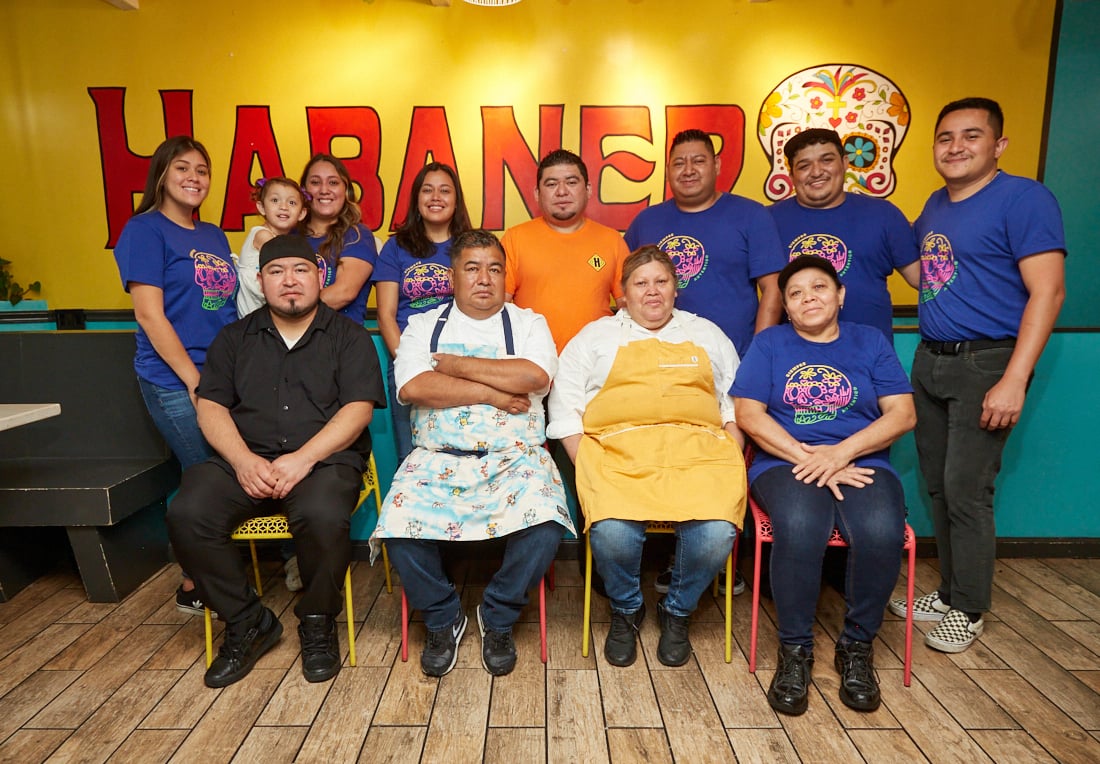 The core menu, with over a dozen tacos on homemade tortillas with fresh salsas, hasn't changed much—and it won't at Bryant Street (though the lineup for the food stall will be smaller). The team also wants to use the food hall space as an incubator and testing ground for new items. A breakfast menu with egg-stuffed burritos may join classics like chilaquiles and chorizo-studded chicken enchiladas. Alvarado says the team is also building partnerships with other tenants in the mixed-use MRP Realty development, including Kraken Kourts, a high-energy complex with pickle ball, an indoor roller-skating rink, and private cabanas from the owners of Hook Hall.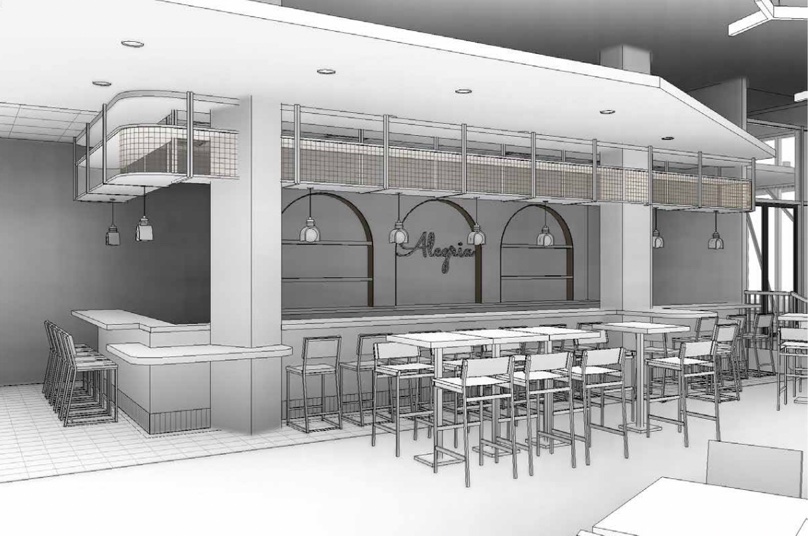 Bar Alegria—which means joy—will have 26 seats for sipping cocktails and organic wines. In addition to the tequila and mezcal drinks that the family serves at their Columbia Heights bar (appropriately named Tequila y Mezcal), the menu will draw from across Latin America with piscos and Mexican rums and whiskeys. The team is also planning a martini happy hour with everything from pineapple-spiked drinks to classic dirties. And being a next-gen operation, there's an espresso martini in the works—here made with homemade chocolate cacao, fittingly a recipe from Martinez's grandmother. 
Taqueria Habanero and Bar Alegria.  670 Rhode Island Ave., NE