A guide to the newest places to eat and drink.
Just like us, Maxwell Park wine bar wants a fresh start for the new year. Owner Brent Kroll quietly closed the Navy Yard location to focus on his Shaw flagship and make way for a new chapter by the waterfront with barmen/partners Andrew Hurn and Justin Cara-Donna. The duo, who first started working together at Columbia Room (RIP) and most recently mixed drinks at downtown hotspot Silver Lyan, are launching a late-night cocktail bar on February 28: Trouble Bird. 
"The name comes from our favorite bars—like that place is trouble, you'll never want to leave," says Hurn.
As for bird? "It's the opposite of early bird," says Cara-Donna. "The aim is the feel of a late-night party vibe. It's the 'fuck it' energy."
Navy Yard, which is big on sports bars and low on cocktail nooks, could arguably use some more places to sip a Sazerac (and also middle finger energy). The team plans to keep Maxwell Park's ethos—reliable classics alongside fun seasonal themes—and revamp the space to  make room for groups. The design inspiration, they say, is "your punk grandma's living room."
"Something that's cozy and disarming and moves between high-energy and low-key with finesse," says Hurn. 
Both bartenders cut their chops at finer-drinking spots that aren't afraid to play (cue Columbia Room's LIITs and Silver Lyan's fancy Jello shots). At Trouble Bird, you can sip "classic-ish" drinks like an avocado and bay leaf daiquiri or salted apple amaretto sour—though frozen cocktails, boilermakers, or good dirty martini are always on offer. Hurn says their first seasonal theme, "Breakfast for Dinner," is all about "winter flavors and stuff that will warm you up from the cold." Think, if you can, of an everything bagel-spiced Sazerac or flap jack-inspired concoction with brown butter mezcal and buckwheat bitters.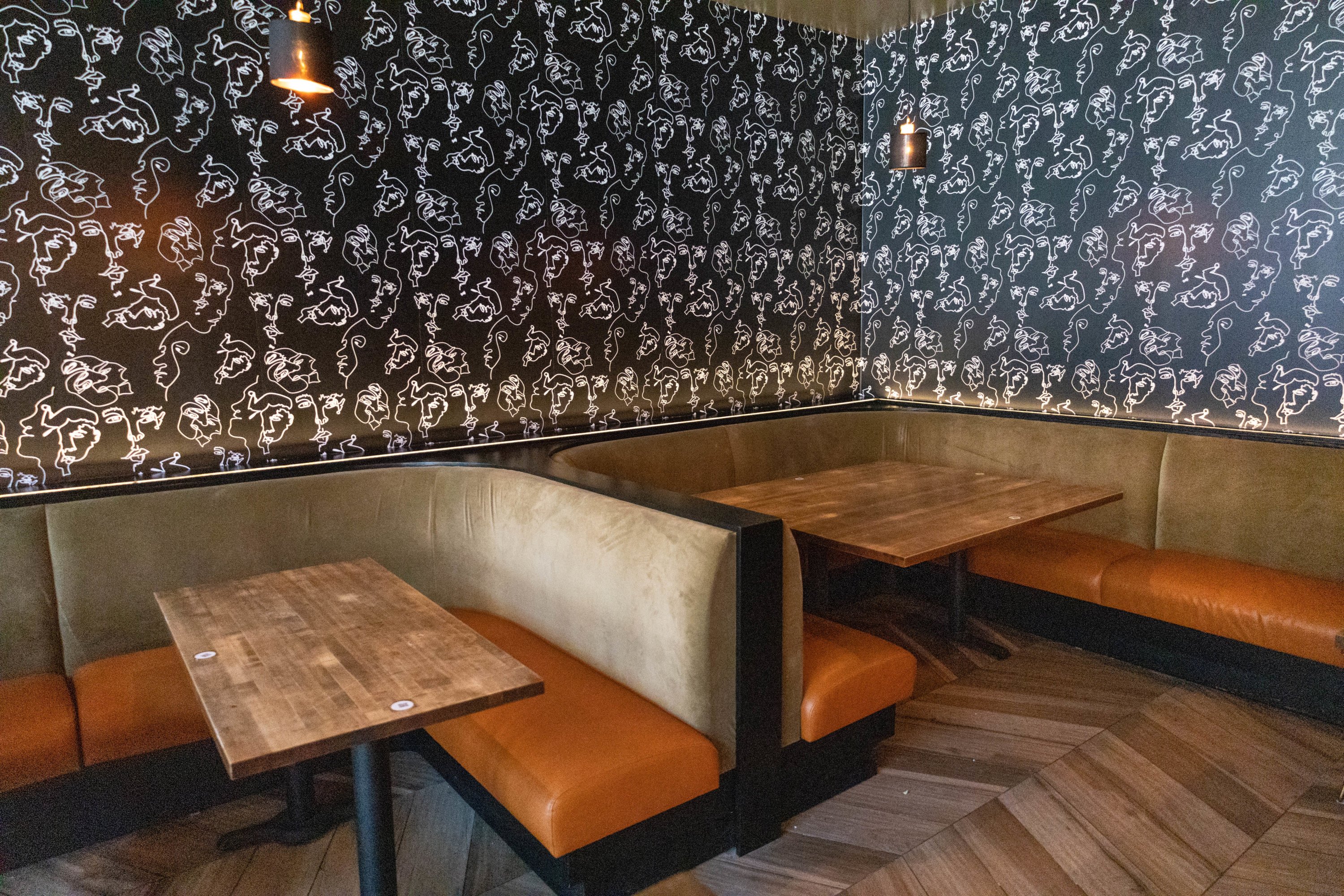 As for food, the general idea is "elevated late-night carbs"—somewhat similar to the lineup at Kroll's new Shaw "fizz bar," Pop, which dishes up fried treats and Detroit pizza. A handful of snacks include squash arancini, polenta fries with porcini powder, and fried shishito peppers with nam prik aioli. Among the heartier dishes: fried chicken bao or a "carbonara panini" with guanciale, pecorino, and salted duck eggs on sourdough. 
The place plans to be open until 1 AM most weeknights and 2 AM on Friday and Saturday. 
Trouble Bird. 1346 4th St., SE.
This story has been updated with photos, menus, and additional details.