Branden Givand's favorite kind of bar is what he calls a "fancy dive." It's a place where you can get a solid old-fashioned or dirty martini—but also watch sports and get a really good burger. A fancy dive may sound like an oxymoron, but that's exactly what the native Ohioan is bringing to Columbia Heights with the opening of Johnny's All-American.
Johnny's takes over the former home of Bad Saint, merged with a previously vacant space next door. The "neighborhood, Ohio-vibe tavern" will eventually be open all day, serving coffee, "no BS" egg sandwiches, and doughnuts in the mornings and smash burgers, classic cocktails, and beer-and-shot combos by evening. An opening menu includes staples like Sazeracs and margaritas ($10-$12) alongside beers like DC Brau's Old Time Lager and Miller High Life. "This is explicitly a High Life Bar," Givand says. "It's a Midwest thing."
TVs will play local and Ohio sports. Eventually, there will be a brunch burger, bloody Marys, and micheladas on weekends. The bar is open with limited hours and a limited menu to start—check Instagram to see when to swing by before its official debut in the next month or so.
Givand previously owned a men's clothing store for the "modern gent" with a "speakeasy" in the back in Columbus, Ohio. He moved to DC in 2019 with aspirations to break into the hospitality scene, and the fastest way he could think to do it was catering. He started selling what he calls "elevated ballpark fare"—tacos, half-smokes, wings—prepared in his 450-square-foot apartment. The business, called Pelota, then started popping up at places like Red Bear Brewing Co., among other breweries and distilleries.
Cue a global pandemic. Givand pivoted to bottling up his mumbo sauce and launched Sauce City, which now sells its sauces and bloody Mary mix at Shop Made in DC stores and to various other local markets, bars, and restaurants. (Expect to find the products at Johnny's too.) All along, Givand has been looking for a brick-and-mortar location to open his own bar and restaurant. When Bad Saint closed in 2022, he jumped at the chance to open something in his own neighborhood.
"I was like, 'We can't lose a space. It's too important for us,'" Givand says. "No knock against anyone else, but there's a lot of suitors that come in from out of town when these things happen. We're like, no, it needs to be a neighborhood bar. It needs to be neighborhood people."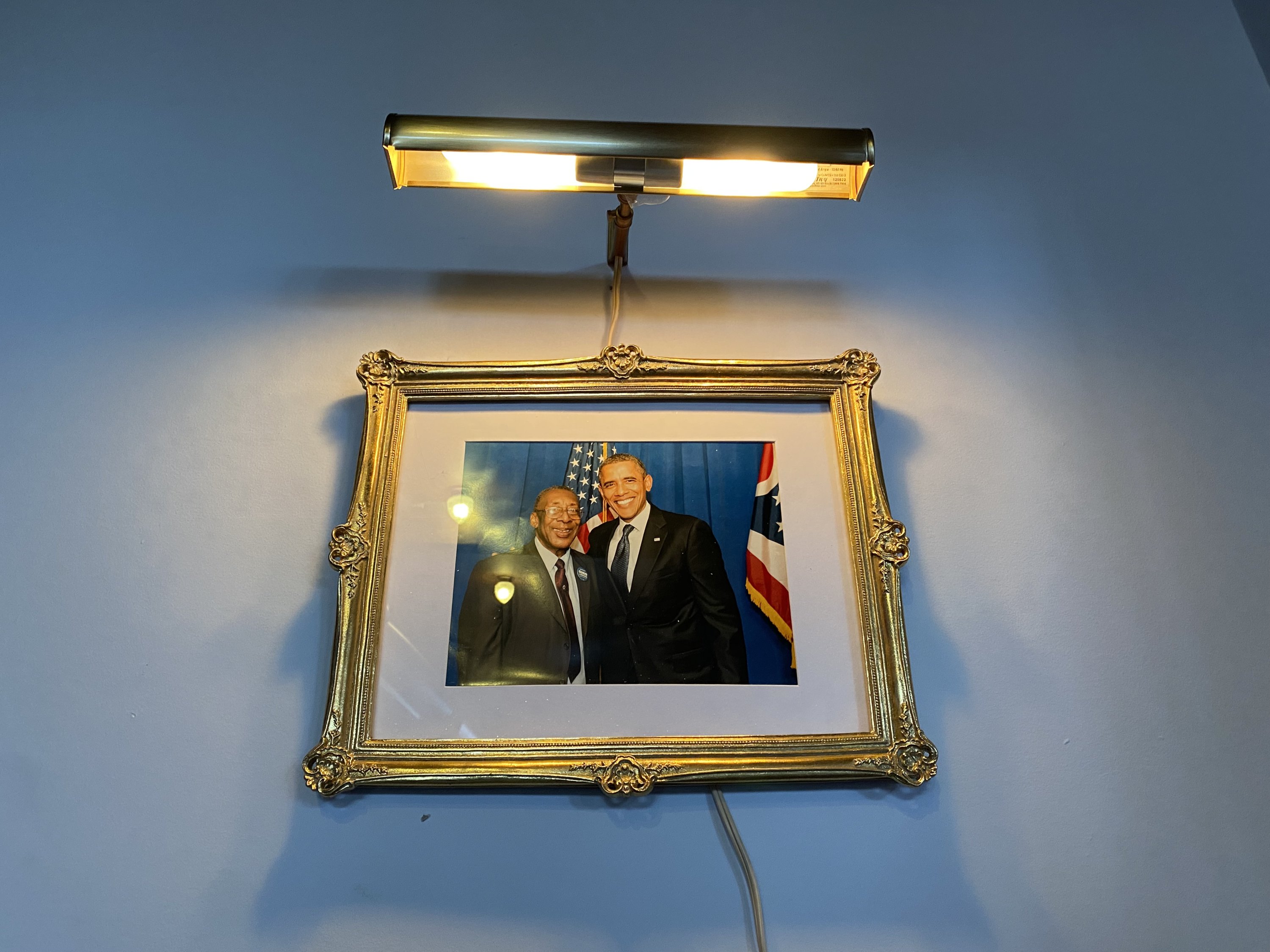 The name Johnny's was a no-brainer. It's an homage to Givand's grandfather, Johnny Givand, who passed away three years ago. Givand describes him as an all-American hero: He served in the Army's 101st Airborne Division-Screaming Eagles and started up a boxing league in the military and in his hometown of Mansfield, Ohio. He was the first Black union president at General Motors, where he worked for 50 years, and a civil rights and community leader who started a skilled trades and apprenticeship program for women and people of color. He was a delegate for Obama in the 2008 election. The walls of the bar are decorated with countless awards, trophies, and plaques in his honor.
"He was my idol and a lot of people's idol," Givand says. "I've always tried to figure out a way to one day build my monument for Johnny."