Float in a hot-air balloon. Score discount theater tickets. Share a posh picnic. Learn how to dance for less. Whether you're a longtime couple or getting to know each other, on a budget or looking to splurge, here are fun ideas for your next romantic outing.
Upgrade the Drinks Date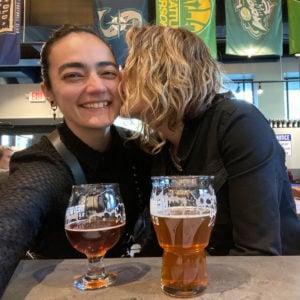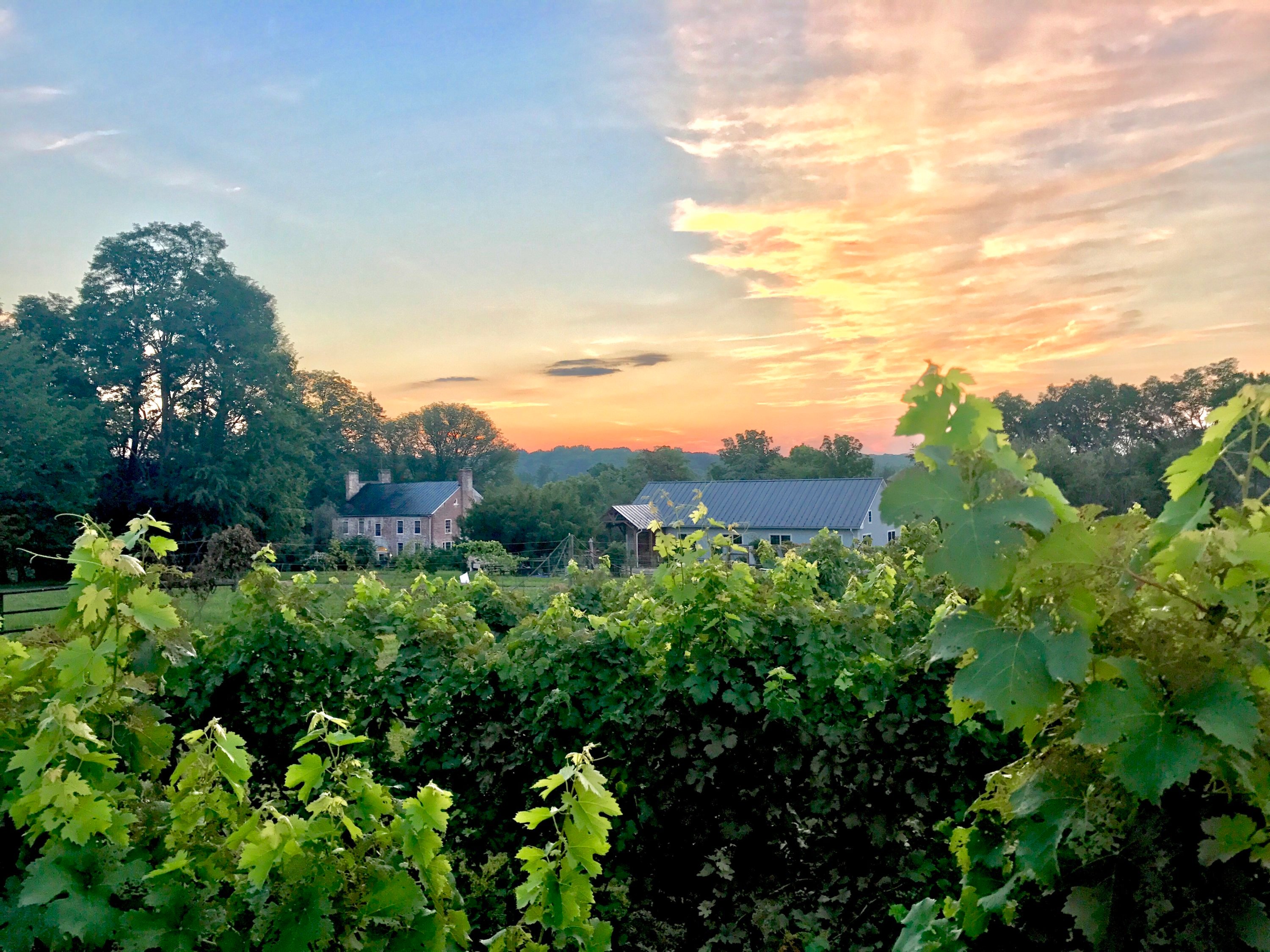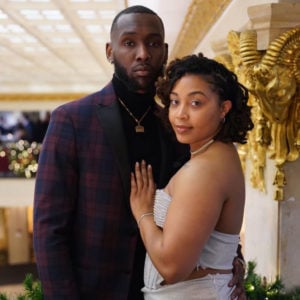 Grabbing a cocktail or glass of wine is a classic date, but make it more special by enjoying a tasting or tour at a distillery, vineyard, or cidery. These four options are $25 or less per person.
---
Spirited Tasting
Founded by three military veterans in 2020, Bo & Ivy distillery is a triple threat, making vodka, gin, and corn whiskey. The 26-seat cocktail room in Ivy City is an intimate space to sample $10 flights featuring all three spirits. Want to see how the liquor is made? One-hour tours—which include a tasting—are $40 for two people.
---
Wine by a Fire
Leesburg winery Zephaniah Farm Vineyard lets you bring provisions to enjoy outside, plus lawn chairs or blankets. But make a reservation ($20 a person, including a tasting of four wines) to secure seats inside or on the covered porch. Go for a double date and split the $35 add-on to guarantee a spot with a personal fire pit.
---
For Rum Lovers
Cotton & Reed distillery near Union Market offers tours for $25 a person on Saturdays at 2 and 3. Tickets can be purchased in advance online and include a 45-minute walk through the production barrels, plus a rum flight and draft cocktail afterward. If you prefer to skip right to the sipping, head to the tasting room for $12 flights.
---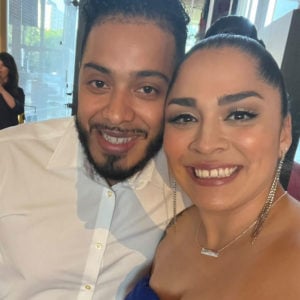 Cider and Comedy
Crisp cider more your thing? While Capitol Cider House in Petworth doesn't offer official tours, you can check out the open production space and sample tasting flights with four preselected ciders for $12. The cidery also hosts weekly events such as comedy, live music, and trivia.
Back to Top
Discounts for Couples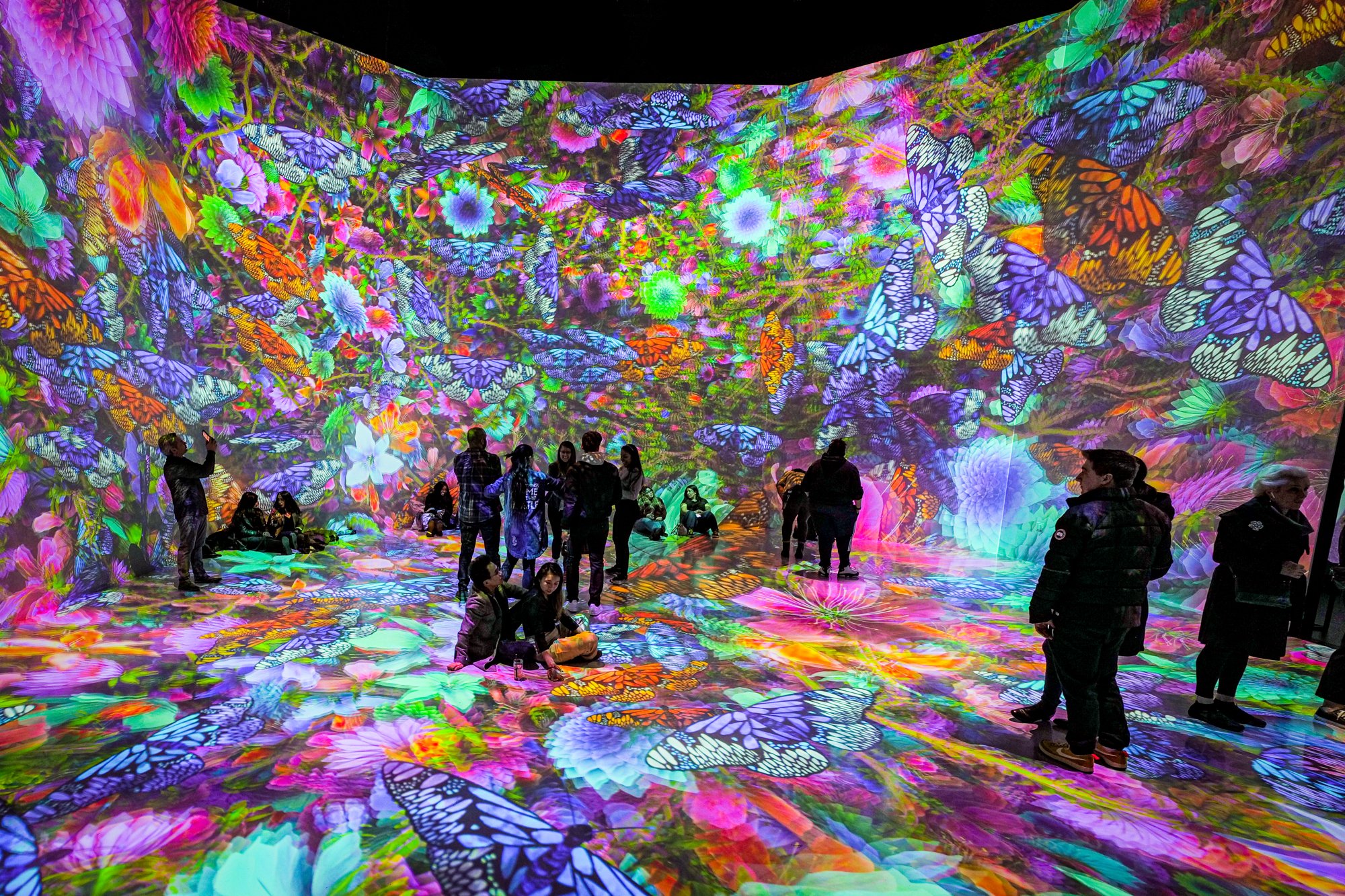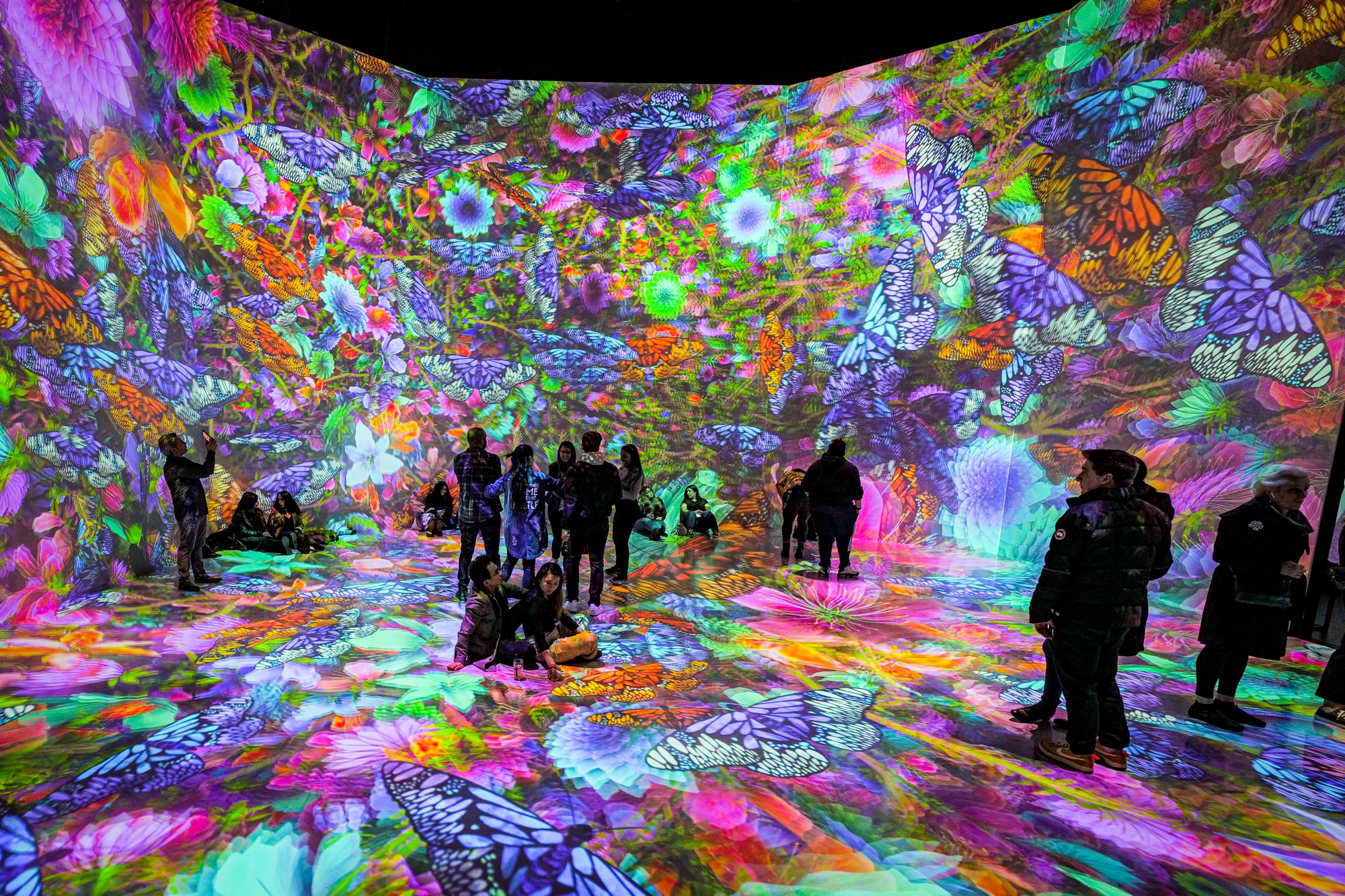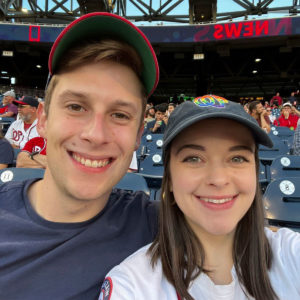 Being a duo doesn't always mean twice the cost. Here are three activities where buying as a pair leads to unexpected discounts.
---
Entrancing Exhibits
Lose yourselves in the high-tech installations at the immersive museum Artechouse near the Wharf. A single ticket costs up to $30, and a cocktail at the bar is $15. However, a date-night package offers two passes for $20 each and $13 cocktails.
---
Go With the Flow
Paddle down the river in kayak rentals from Boating in DC locations. You can snag two single kayaks for $44 on weekends or cut the price with a $30 tandem style.
---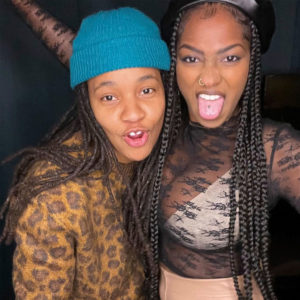 Cupid's Axes
How dull could a date be when you're throwing a sharp axe? Thirty minutes of hurling hatchets at a target costs $25 a person at Room of Rage in Morningside in Prince George's County, but a two-person package is $35.
Back to Top
Affordable Picnics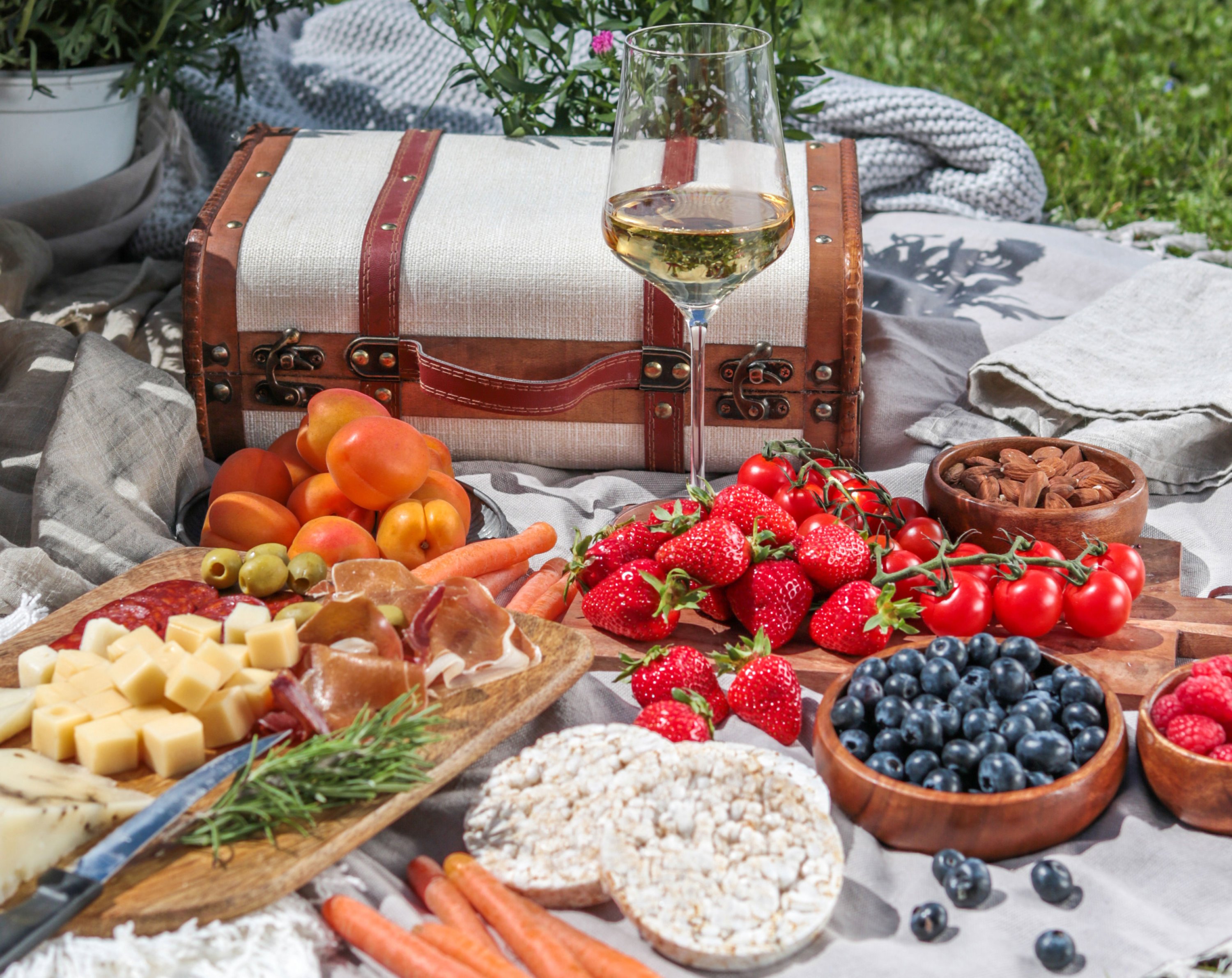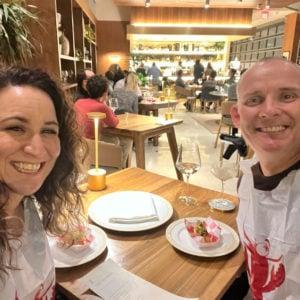 For a date with a flexible budget, stock a basket with fare from local markets and restaurants, then unroll a blanket for an open-air feast. Here are four pairings that make date plans a walk in the park.
---
Charming Waterfront
What to eat: Split a cheese-and-charcuterie board ($32) from Hummingbird in Old Town Alexandria. The tray comes with mustard, jam, and crostini for a complete spread—no forks needed. Where to go: Walk down the cobblestone street to Founders Park, where flowering trees and boats bobbing on the Potomac make for a romantic backdrop.
---
Classic Park Picnic
What to eat: Grab sandwiches ($8 to $11) from the deli counter at Mount Pleasant's Each Peach Market. The menu includes handheld options such as bánh mì and a ham-and-butter sandwich. Where to go: Take your haul to Meridian Hill Park's upper level, overlooking downtown DC. Hang in the central plaza or find a nook under the trees.
---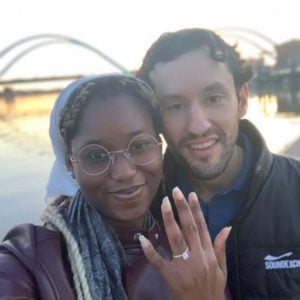 Mediterranean-Minded
What to eat: Green Almond Pantry in Georgetown has a variety box ($16) of Mediterranean salads to pair with crackers. Where to go: Georgetown's Waterfront Park is a popular spot, thanks to grassy expanses with river views. A seat on the steps brings you close to the ducks.
---
Picnic and Pedal
What to eat: Build a cheese-and-charcuterie box ($33 for a selection that serves two) at Grand Cata, the Latin market in La Cosecha food hall near Union Market. Where to go: The spacious lawn at Alethia Tanner Park. Looking for a post-picnic activity? The park is along the Metropolitan Branch Trail, providing easy bike access.
Back to Top
Wander Around an Embassy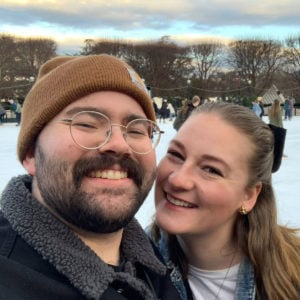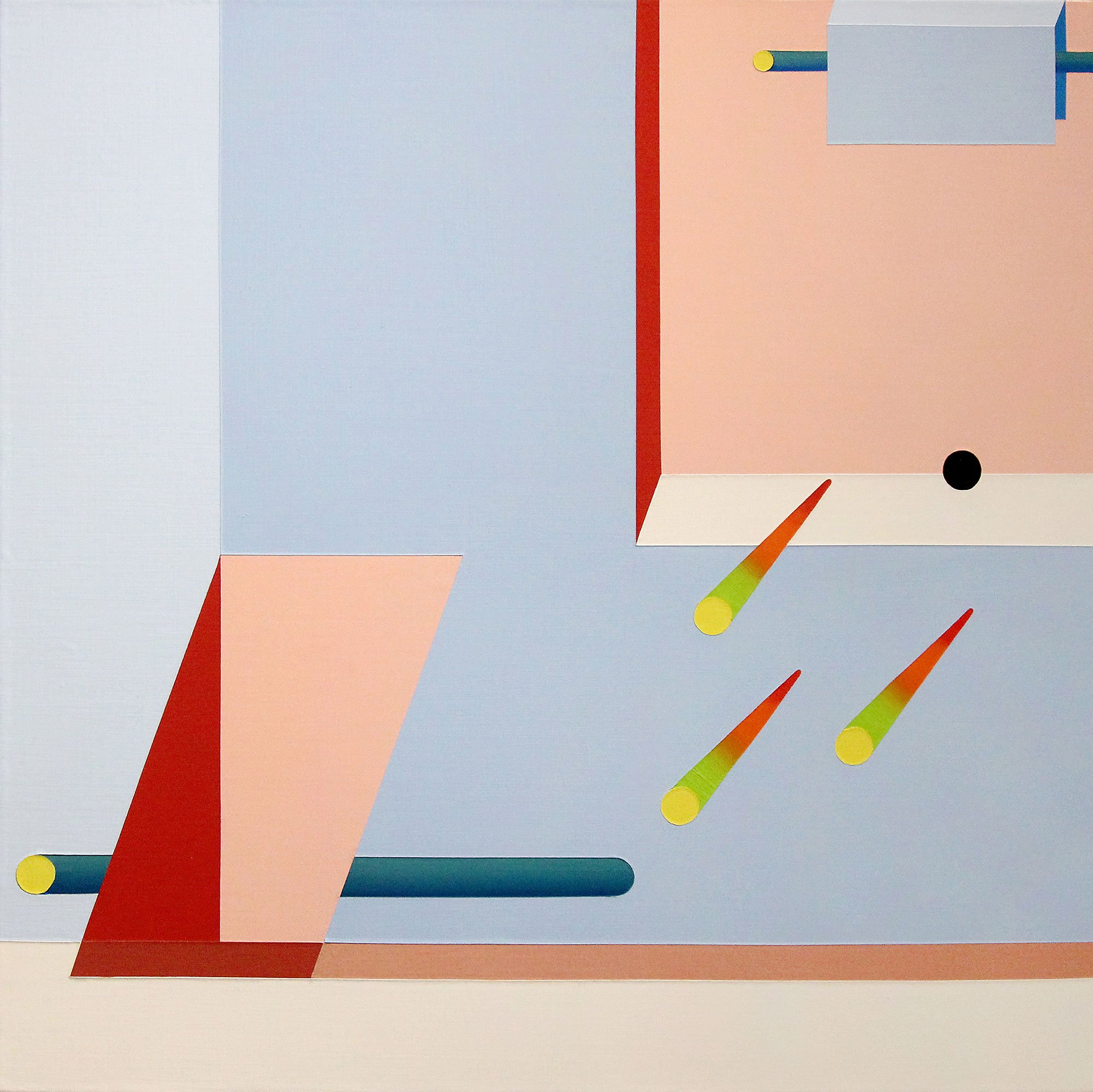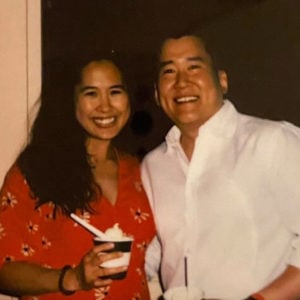 Even if you're on a budget, you and your partner can still explore the world together. Or rather, the world in our backyard, thanks to DC's embassies and cultural centers. The diplomatic hubs organize events highlighting their country's cultural exports, often for free or at a low price. In warm weather, head to the rooftop at the House of Sweden for a Scandinavian movie night under the stars at no cost. The Korean Cultural Center in Kalorama puts on gratis multimedia exhibitions with captivating installations. The Austrian Embassy frequently holds free live concerts featuring classical or contemporary music. And each May, embassies open their doors for a globetrotting crawl that offers complimentary tours and entertainment, no passport needed.
Back to Top
Night at the Theater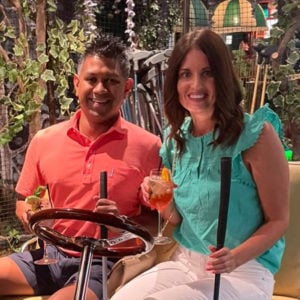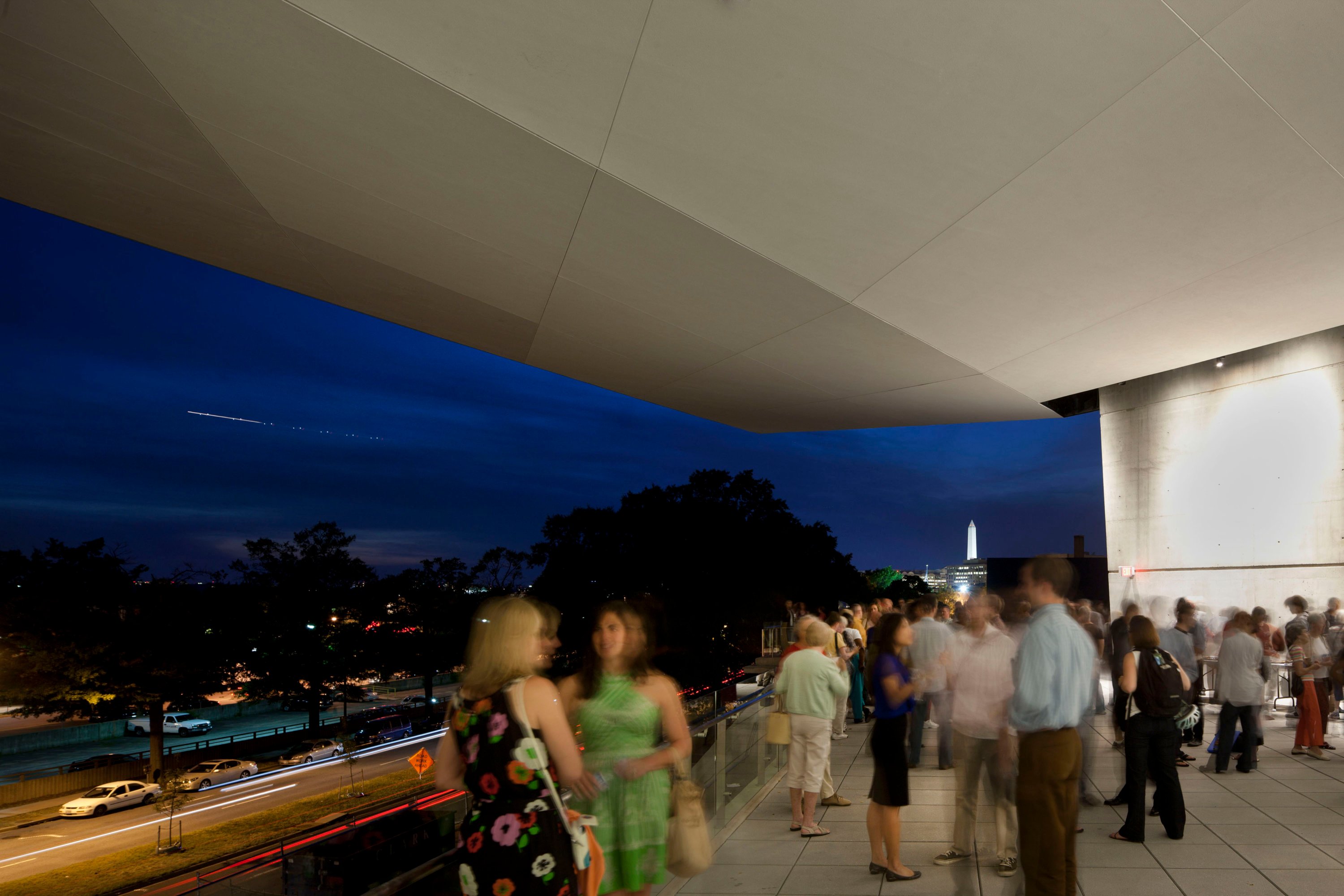 There's something glamorous about a theater date: getting dressed up, the buzz of a live performance, dramatics to discuss afterward. Thanks to specials from local theaters, you can check out the latest shows while sticking to a budget. Three strategies:
---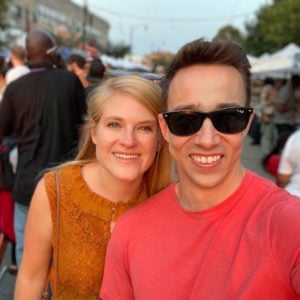 Time It Right
Some theaters release a limited number of lower-price tickets right before curtain. Arena Stage in Southwest DC offers half-price tickets 90 minutes ahead. If a performance isn't sold out, 14th Street's Studio Theatre sells $30 tickets half an hour before. Both require in-person purchase, so go early and have a backup plan if you can't snag a couple of seats.
---
Download TodayTix
The ticketing platform TodayTix partners with theaters to offer reduced prices. The website, for ex­ample, allots $30 tickets in the opening weeks of a play at Signature Theatre in Shirlington. You can also win free passes to preview productions at Ford's Theatre by entering a ticket lottery on the app.
---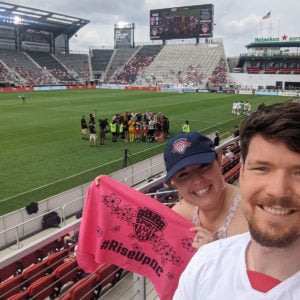 Find Pay-What-You-Can Programs
Some venues allow attendees to select a price that works for them. At progressive Woolly Mammoth, the deal starts at $7 and is applied to all seats at a production's first two preview performances. Afterward, a limited number of flexibly priced passes are available at every show. Theater Alliance, the resident company at DC's Anacostia Playhouse, releases at least ten adjustable-rate tickets an hour before the lights go down.
Splurge
Back to Top
Take a Tropical Spa Staycation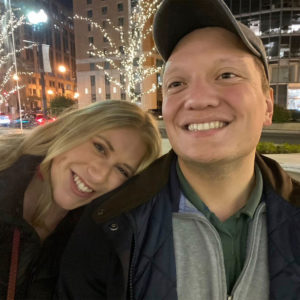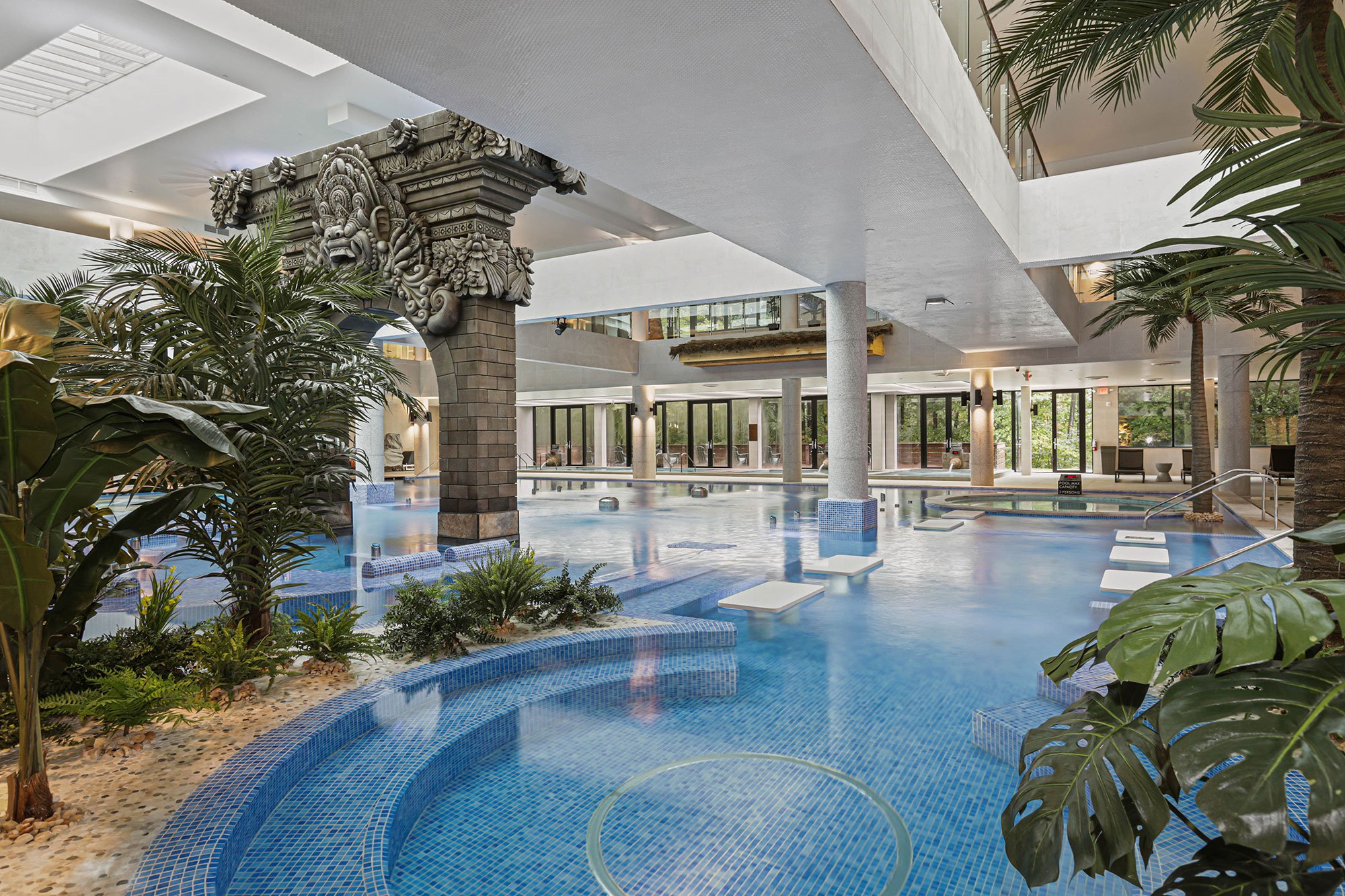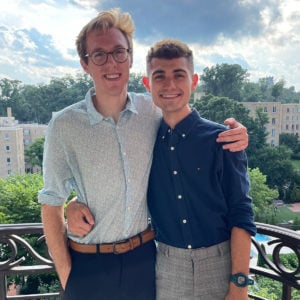 If you're looking to lounge under palm trees, you could charter a plane to an island destination—or spend a day under the fronds at Balian Springs in Alexandria. The 100,000-square-foot "wellness club" opened in October, and stepping inside is like being transported to a beach oasis. Drink a frozen nonalcoholic cocktail at the waterside bar before sliding into a massive hydrotherapy pool outfitted with massaging jets, or head to the roof for a dip in the heated infinity pool and more intimate Jacuzzis. The day spa has couples rooms for private aromatherapy massages, hot-stone treatments, and brightening facials. (Book treatments in advance to ensure a spot.) Duos can also spend time exploring eight different saunas, each with its own benefits and aesthetic, from an anti-inflammatory sauna paved with gold tile to a cooling cryotherapy chamber. If you get hungry, stop by the sushi counter for hand rolls or try vegan dishes at the second-floor restaurant. Day passes are $130 a person Monday through Thursday and $165 Friday through Sunday. Spa services, food, and beverages are priced à la carte, so a trip to the club can add up.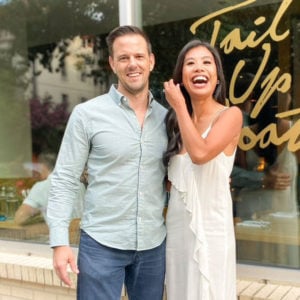 Back to Top
Romantic Dinner Date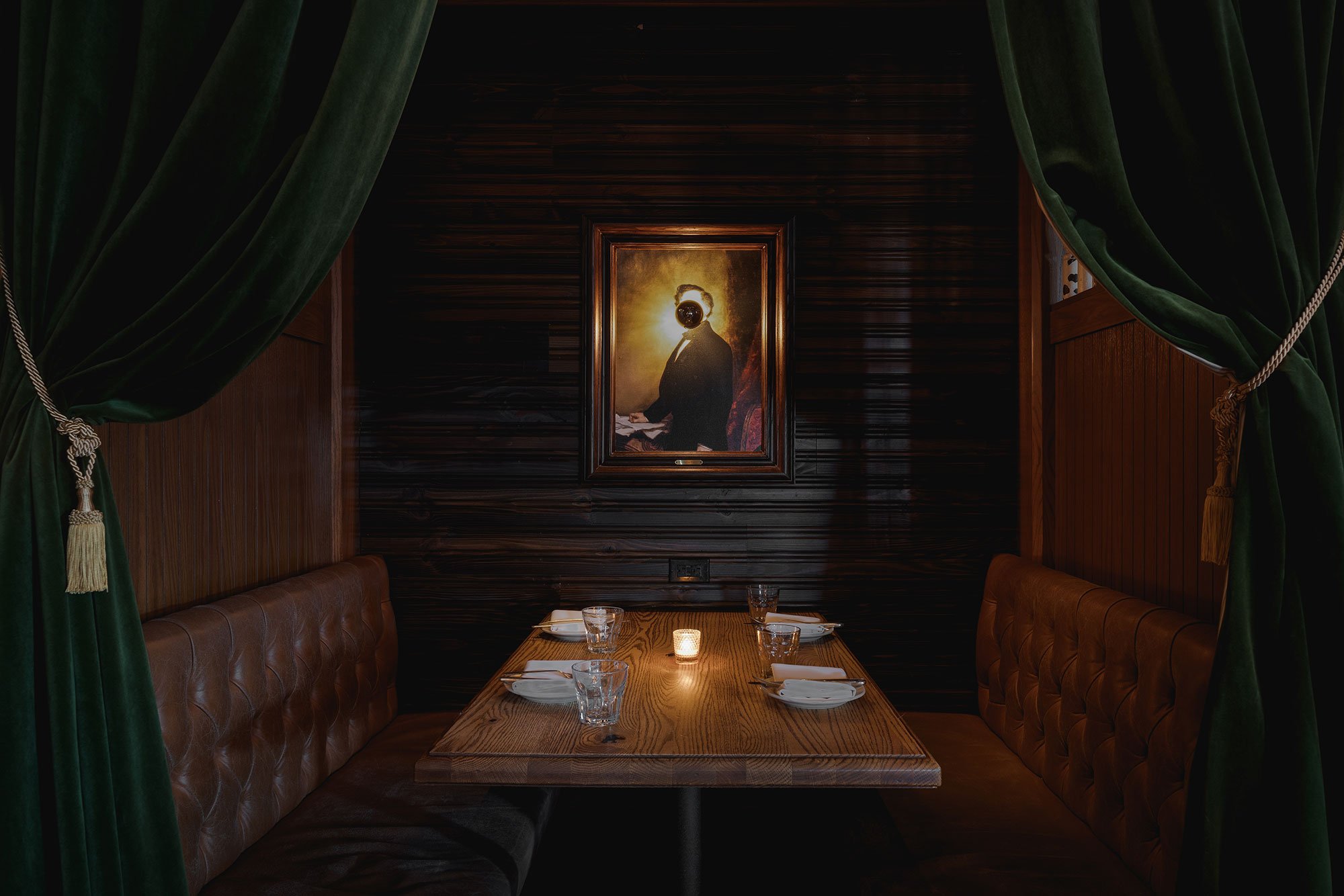 These sumptuous restaurants have just the right ambience for a memorable evening together
---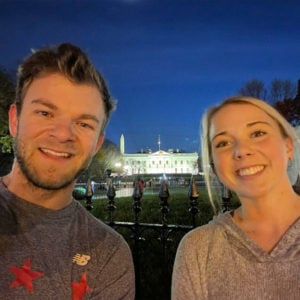 Cozy Up by the Fireplace
Dinner beside the glowing fireplace at Dupont Circle's Iron Gate is an amorous occasion. If you can't sit by the hearth, try the swoon-worthy patio under a canopy of wisteria.
---
Privacy, Please
Pull plush velvet curtains around your booth for a private dinner at Stephen Starr's Union Market steakhouse, St. Anselm. The massive axe-handle rib eye is made to be shared.
---
Waterfront Destination
The elegant dining room Fiola Mare's position on the river in Georgetown pairs well with extravagant seafood plateaus and crudos, plus luxe touches such as caviar service.
---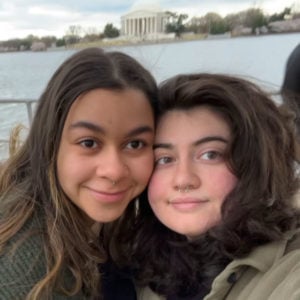 Dinner as a Show
Washing hands with chocolate is a whimsical step in the Colombian tasting menu at El Cielo, chef Juan Manuel "Juanma" Barrientos's avant-garde restaurant. The 20 courses unfold like edible art.
Back to Top
Posh Picnics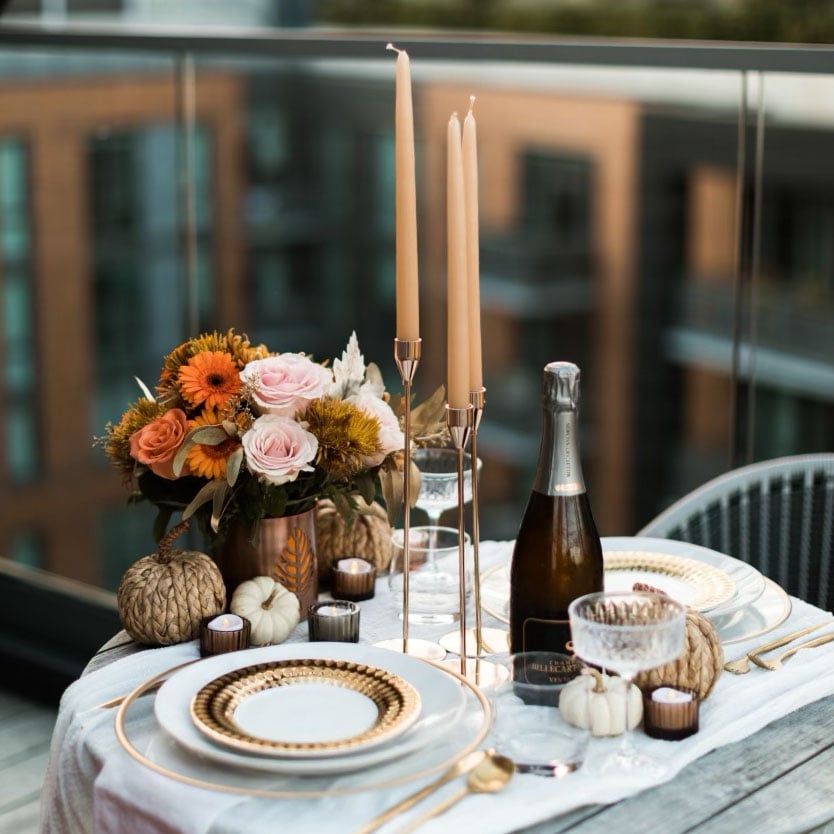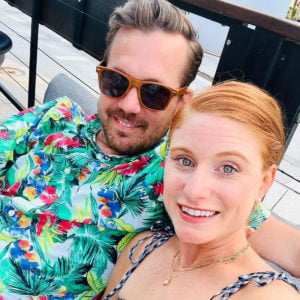 A picnic can also be a posh event—and you don't need to orchestrate the details on your own. Choose a pretty destination and these companies will arrange low tables, pillows to sit on, as well as elaborate table­scapes, shareable fare, and lush rugs for an extra-special outing. Once you've finished, they'll do all the cleanup. Many companies require picnickers to secure permits for public spaces, or to keep to private property, so be sure to inquire in advance.
---
Menus and Music
At Picnic and Unwind, a personal chef can prepare a four-course brunch, or it can deliver dinner from a restaurant within three miles of your location. Weather concerns? Dine in a heated igloo or opt for the shade of a cabana. The company can even recruit a violinist to play a dreamy musical score. Packages start at $275.
---
Picture-Perfect
If your date is all about the Instagram, Picnics and Peonies' over-the-top table­scapes are made to be photographed for the feed. The company works with you to select a color palette and accessories to suit the mood, partnering with vendors for extra touches such as flower displays, a portable fire pit for s'mores, and cascading balloon arches. Packages start at $349.
---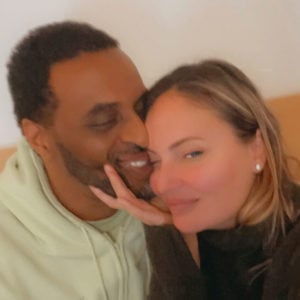 The Big Screen
Turn your alfresco meal into an intimate movie night with films projected on a 16-foot screen. Potomac Picnics can bring piles of pillows and blankets (for a thoughtful touch, select your screening partner's favorite hues), plus twinkle lights for ambience. You can even request your preferred candy and soda to go along with gourmet popcorn. Movie packages start at $500.
Back to Top
Venture Out in a Hot-air Balloon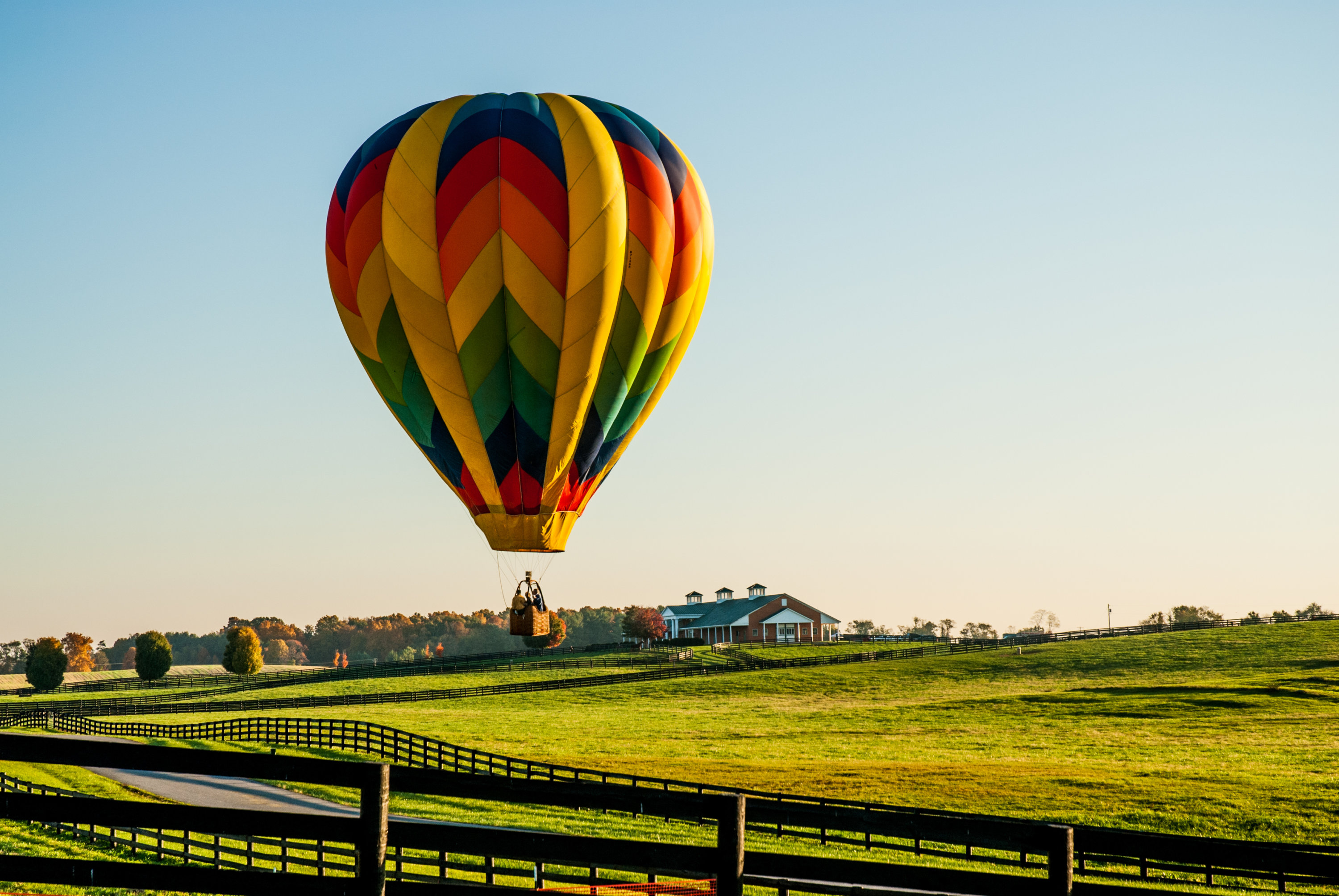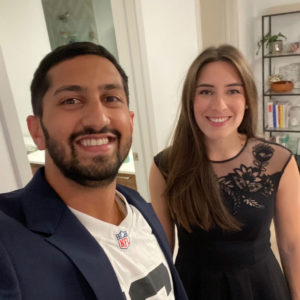 A hot-air-balloon ride can be incredibly romantic: snuggling in the basket, enjoying panoramic views, floating upward until you feel like you're the only people in the world. Drive out to Woodstock, Virginia, for your own scenic sail over the Shenandoah Valley. Valley Ballooning offers cruises in the morning and in the evening, when you might catch the sky changing colors as the sun sets behind the mountains. A private flight for two costs $800, and flights typically last 30 to 75 minutes. What you'll see depends on the wind's direction. You could hover above the seven bends of the winding Shenandoah River, see the Allegheny Mountains in the west or Massanutten Mountain in the east, or float over farmland. Excursions happen year-round, but the best weather for ballooning is typically April through November. If you fly in the morning, you could turn the day into a wine-country excursion, while evening trips can drift into a dinner date.
Back to Top
Cruise on a Boat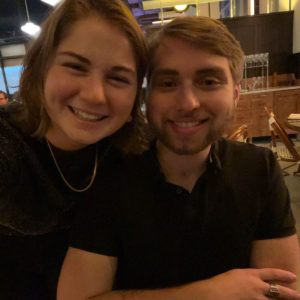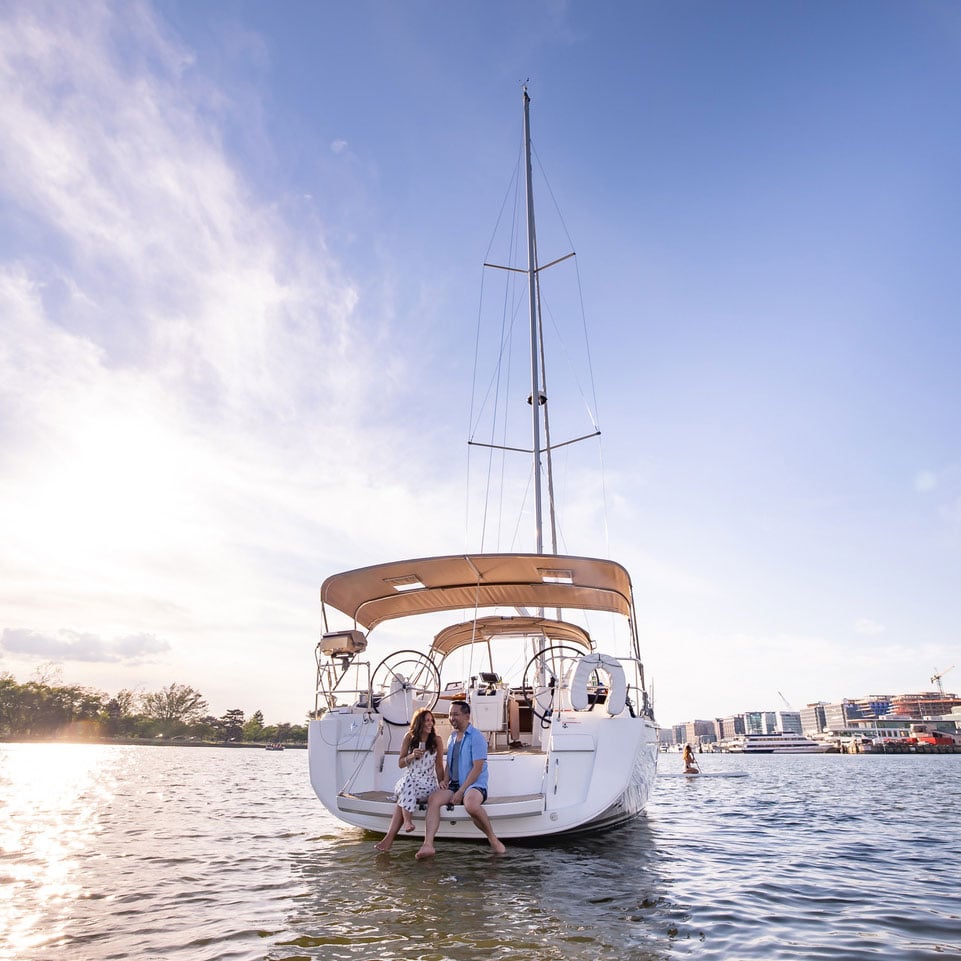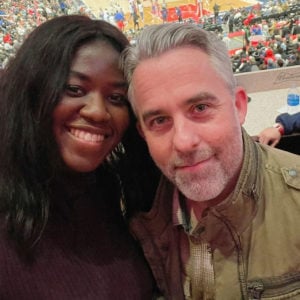 The yacht-charter company Nautiste brings couples aboard for sunset dinner cruises. The fleet features two motor yachts, the 72-foot Patriot and the more intimate 42-foot Independence, as well as the Cru Classé, a 47-foot French sailing yacht. Climb on deck at the Wharf, gliding to sights such as the Lincoln Memorial as the sun reflects off the river. The anchor drops, and dinner is served. Chef and sommelier Troy Knapp's four-course menu might have oysters with mignonette pearls or an elaborate charcuterie display, and there's an optional pairing with Champagne and Provence rosé. Prices start at $411 a person, with a minimum of four guests (ideal for a double date), or you can pay double for a two-person cruise. Bookings open March 1.
Back to Top
Dinner Plans at a Pop-Up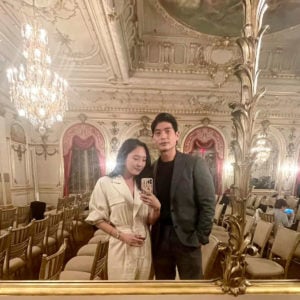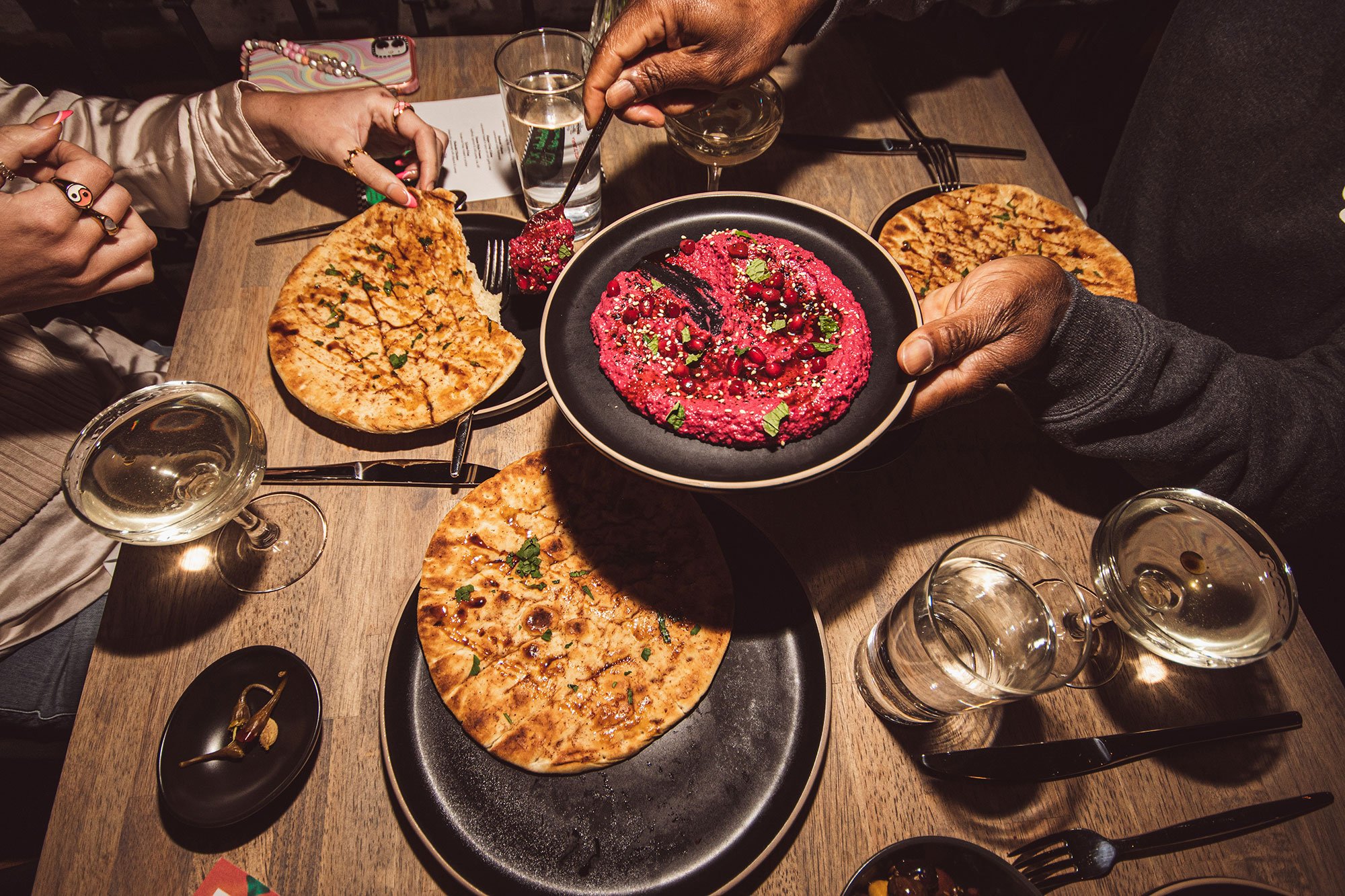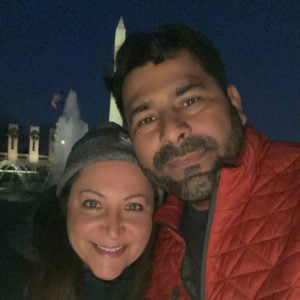 If your date has dined at restaurants around the city, take a chance to show them something new: a pop-up. Even casual ones are exciting for foodies, and often more wallet-­friendly than traditional dining. The wandering restaurants typically share their upcoming events on Instagram. As for whose feeds to follow, we'd start with chef Marcelle Afram's Palestinian chicken pop-up, Shababi (@ShababiDC), which has been a smash hit since venturing beyond its ghost-kitchen roots. Toh Roong (@tohroong), Thai shorthand for "night market," is chef Kitima Boonmala's popular Bangkok-street-food-inspired pop-up. Chefs Caleb Jang and Roren Choi of Magpie and the Tiger (@Magpie­AndTheTiger) get creative with Korean American dinners and kimchi classes. Meanwhile, subterranean sports bar Thirsty Crow (@ThirstycrowDC) in Columbia Heights is already an offbeat-­desirable date spot—East Asian street eats, daily happy hour—before you add in its regular lineup of cool pop-ups, including Doula's Kitchen noodle bowls and Kennedy Street Tacos.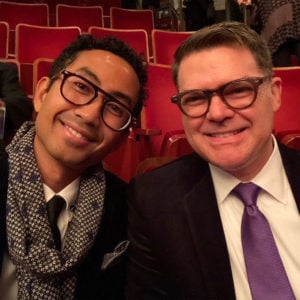 Back to Top
Make Tuesday Date Night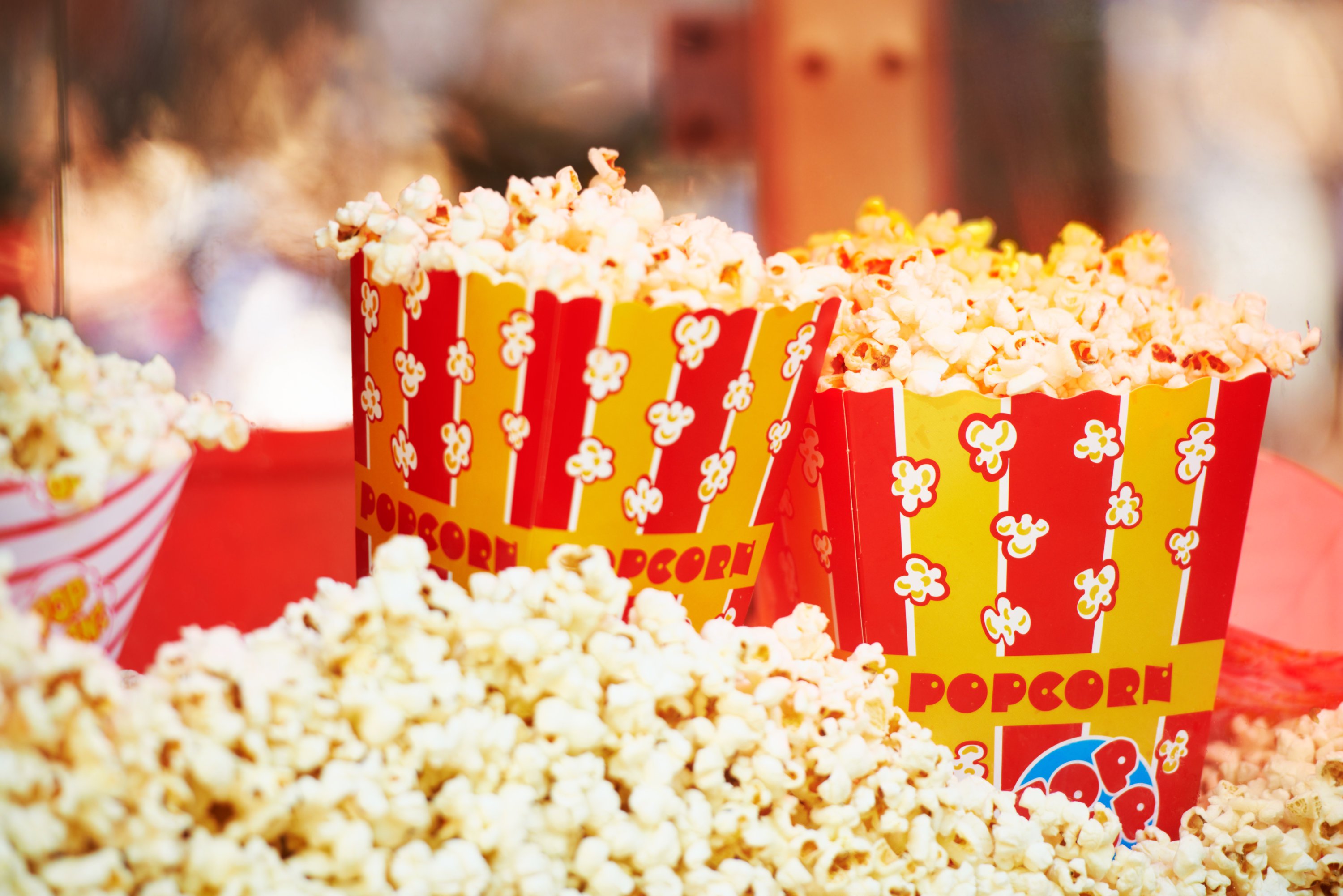 Sure, Friday and Saturday are popular picks for a romantic rendezvous. But if you're searching for great deals, we recommend scheduling a date on a Tuesday, when price cuts on fun activities can transform a regular weeknight into a lively evening together.
---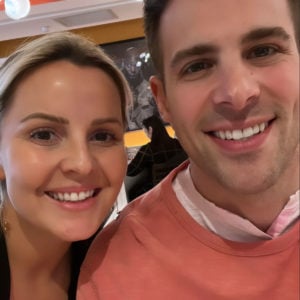 Live Show
Round House Theatre's Tuesday deal is made for date night: two tickets for the price of one. The promotion applies to any spot in the Bethesda venue, including prime orchestra seats. Discount passes must be bought ahead of time via phone or the website—ideal if you don't want to venture out on a weeknight without a sure plan.
---
Movies
Forget "Netflix and chill"—Tuesday movie-theater discounts mean a big screen for less cash. Catch indie as well as foreign films at Landmark E Street Cinema in Penn Quarter, where tickets are $7 on Tuesdays. If you're looking for an upscale movie experience, secure a cushy reclining chair for $7 at Alamo Drafthouse in Edgewood or Crystal City. Thin-crust pizzas and bottomless popcorn are delivered to your seat during the movie for an additional price.
---
Golfing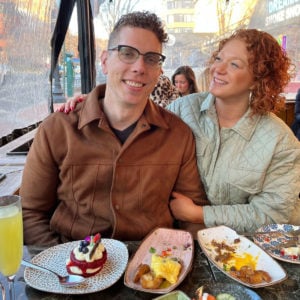 Looking for an ace date? Golfers and novices alike can whack balls on their own personal tee at the high-tech driving range Topgolf. An hour of play in Maryland and Northern Virginia typically costs up to $60, but you can reserve a spot for half price on Tuesdays, when the hourly rate drops to $28 after 5. Each bay features seats to lounge on, and country club cocktails are dropped off so you don't have to break the flow of competition or conversation.
---
Bowling
A bowling shoe may not be the sexiest foot to put for­ward, but it will show your sweetheart you don't take yourself too seriously. Tuesdays after 8, a ten-frame game costs $3.33 a person at Bowlero locations in Fairfax, Annandale, Bethesda, Rockville, and Gaithersburg. (It typically runs $6 to $12, depending on the day and location.) Up the nostalgia factor and play one of the neon-lit bowling alley's classic arcade games while you wait for the deal to go into effect.
Back to Top
Consider a Lunch Date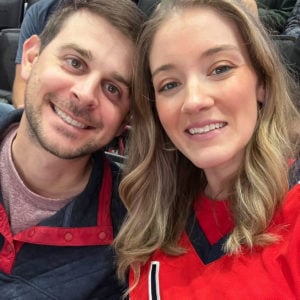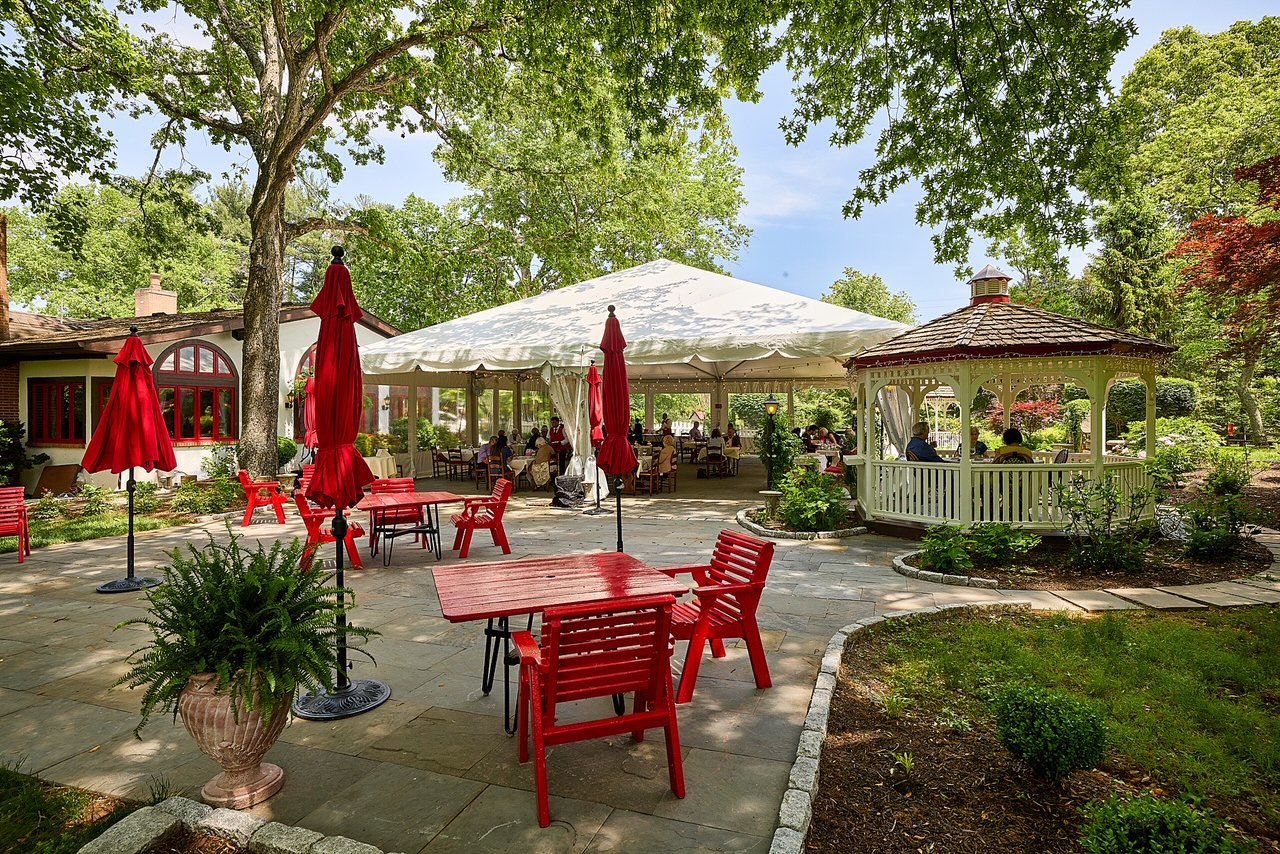 A luxe midday rendezvous is like dinner at the bar: cool vibes, a bit more casual, and less expensive (but still impressive). Here are three lovely spots for a lunchtime meetup.
---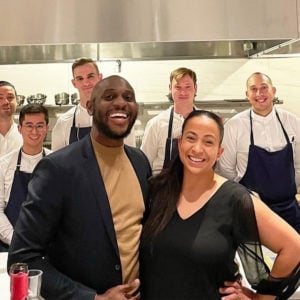 Spanish Outing
Chef Fabio Trabocchi's glamorous Wharf restaurant, Del Mar, is a special-occasion destination at night—and a special deal at weekday lunch, thanks to a $28 prix fixe with a choice of tapas, plates such as grilled branzino, and fancy soft-serve. Plus: prime waterfront views.
---
French Quarter Fare
Let the good times roll at Dauphine's, the lively, well-heeled New Orleans spot downtown. (We particularly like the tucked-away bar-tops and fountain patio.) Pick two ($32) or three ($40) courses from a seasonal prix fixe menu, or go à la carte with dishes such as a muffuletta sandwich or creamy oyster bucatini.
---
Old-World Escape
It's like a jaunt to the French countryside at L'Auberge Chez François, the romantic Alsatian getaway in Great Falls. The daytime $57 prix fixe—nearly half the price of dinner—includes an indulgent appetizer (chilled oysters, a warm Roquefort tart), salad, entrée—say yes to bouillabaisse—and, for dessert, a choice of soufflés such as Grand Marnieror chocolate.
Back to Top
Take a Stroll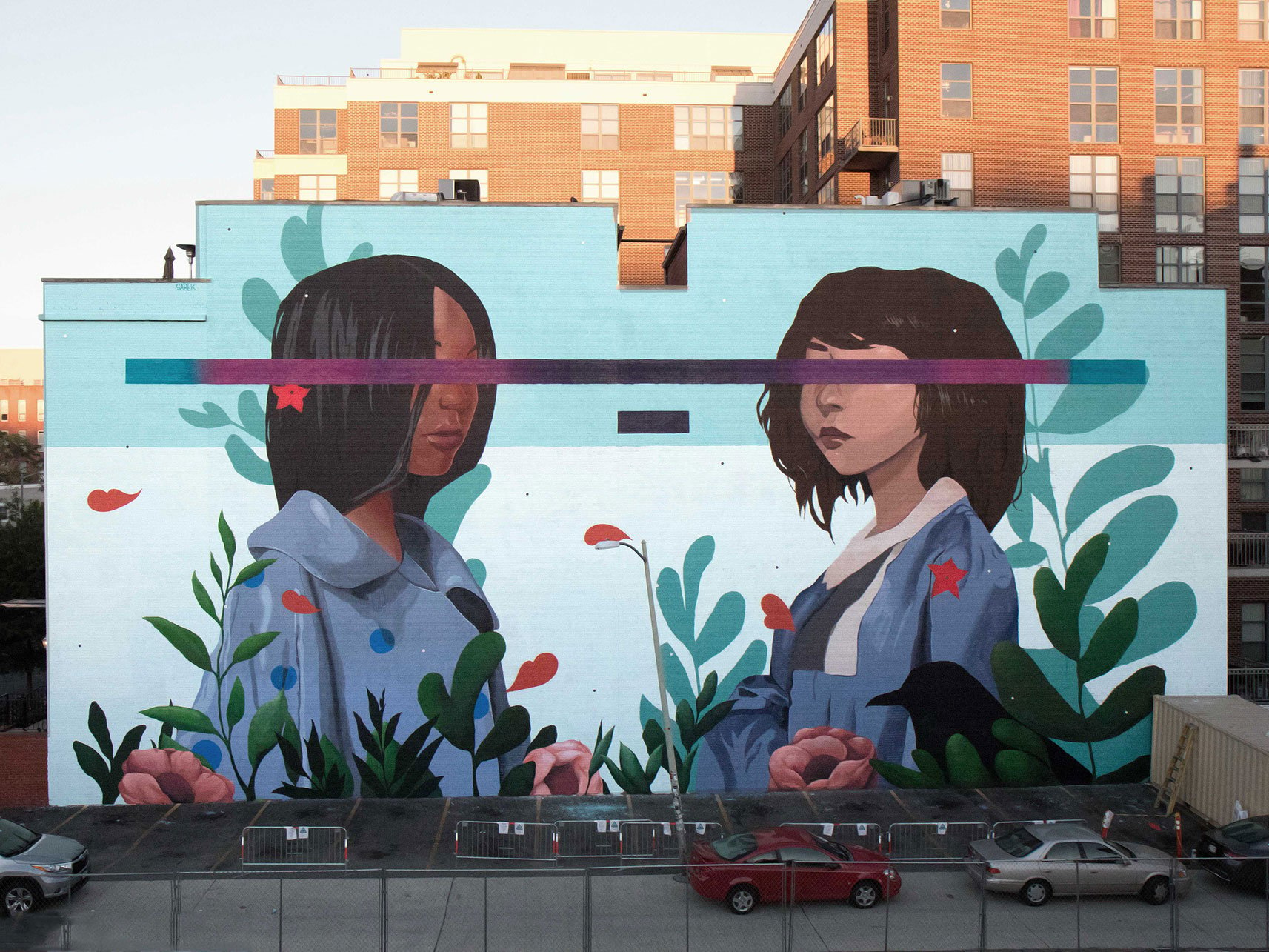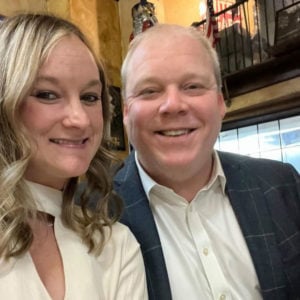 Take hand-in-hand strolls to the next level with self-­guided walking tours themed around different sights and subjects. Tours with compelling stories can spark conversation, whether you're just getting to know each other or out with a longtime partner.
---
Best for Cherry Blossoms
Crowds can make private moments hard to come by during peak bloom at the Tidal Basin. An alternative: the National Arboretum, which offers quiet­er places to sneak a kiss under the petals. Download the arboretum's app with 27 stops and information about trees flowering from early March to late April. The 3.2-mile loop meanders past romantic spots such as the azalea garden and woodland wildflowers.
---
Best for Colorful Art
More than 152 murals in the District offer an artsy pathway for aesthetes. MuralsDC's website supplies a map, for example, of ten paintings in the U Street corridor, some with images of aspirational couples Barack and Michelle Obama and Ben's Chili Bowl founders Ben and Virginia Ali. Depending on how long you pause at each, the walk lasts about 30 minutes, so find a cafe en route—we recommend the Wydown on 14th Street—to extend the date.
---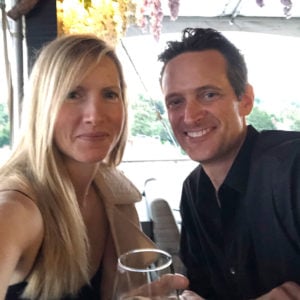 Best for Exploring History
Travel through time on self-guided tours compiled by the DC Preservation League and published on their website. A handful of excursions are better suited to cars, while those through neighborhoods such as Capitol Hill, Georgetown, Southwest DC, and Kalorama are walkable. The itineraries also share the story behind each spot. Other trails look at abstract sculptures, libraries, historic interiors, and more.
---
Best for Design and Architecture
Modern love meets midcentury-­modern design during a stroll through Alexandria's Hollin Hills. The neighborhood is known for its sleek, minimalist houses, inspiring a biennial tour of some interiors. The next official outing isn't until 2024, but the Hollin Hills House + Garden Tour publishes past programs online, so you can check out the facades, leafy landscapes, and outdoor art on your own. There are even modernist Little Free Libraries.
Back to Top
A Night of Dancing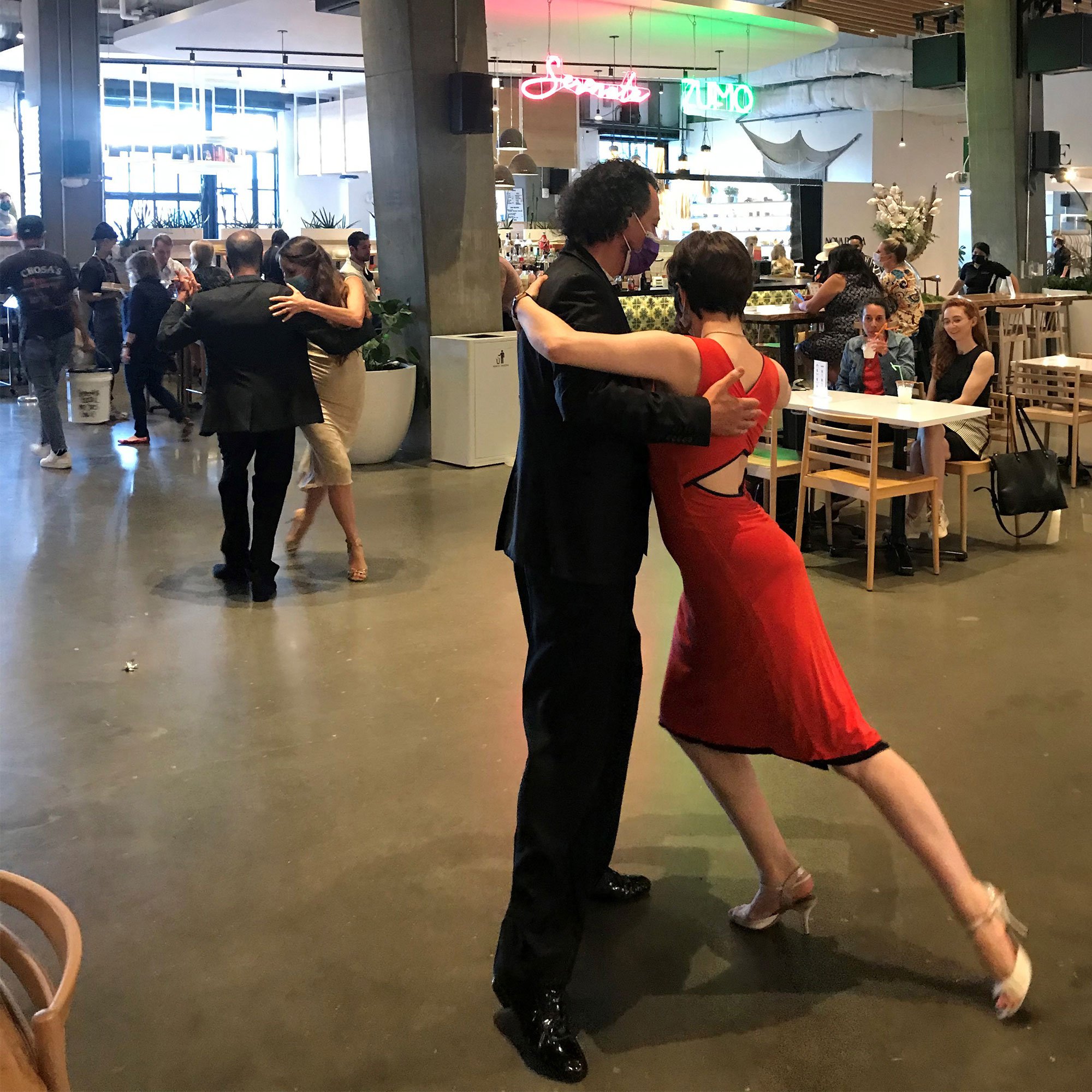 Anyone who's seen Patrick Swayze lift Jennifer Grey in Dirty Dancing knows a dance class can be a heart-­fluttering affair. Teaming up to learn something new? Check. A chance to get a little bit closer? Check. Plus, if you know where to go, a dancing date can be light on your wallet. A great choice for salsa is Cafe Citron in Dupont Circle, where free lessons—with the purchase of two drinks—take place Wednesday through Saturday. Capital Blues teaches the basics of blues dancing during a beginners class ($8 a person) on Thursday evenings in Montgomery County at Glen Echo Park's Ballroom Back Room. Show off your moves at a dance session following the 101 course. Glen Echo also hosts a waltz party every other Sunday in the larger Spanish Ballroom for $15 a person. A free class precedes the dances. And if you're hoping to turn up the heat with a tango? Swivel, fan, and promenade over to the Latin marketplace La Cosecha near Union Market for an hourlong tango workshop ($15 a person) on the second and fourth Sunday of the month.
This article appears in the March 2023 issue of Washingtonian.
Correction: A previous version of this article gave some wrong information for a Sunday waltz party at Glen Echo Park's Spanish Ballroom. The correct price and dates are now listed. The article also now notes a free class precedes the dance.