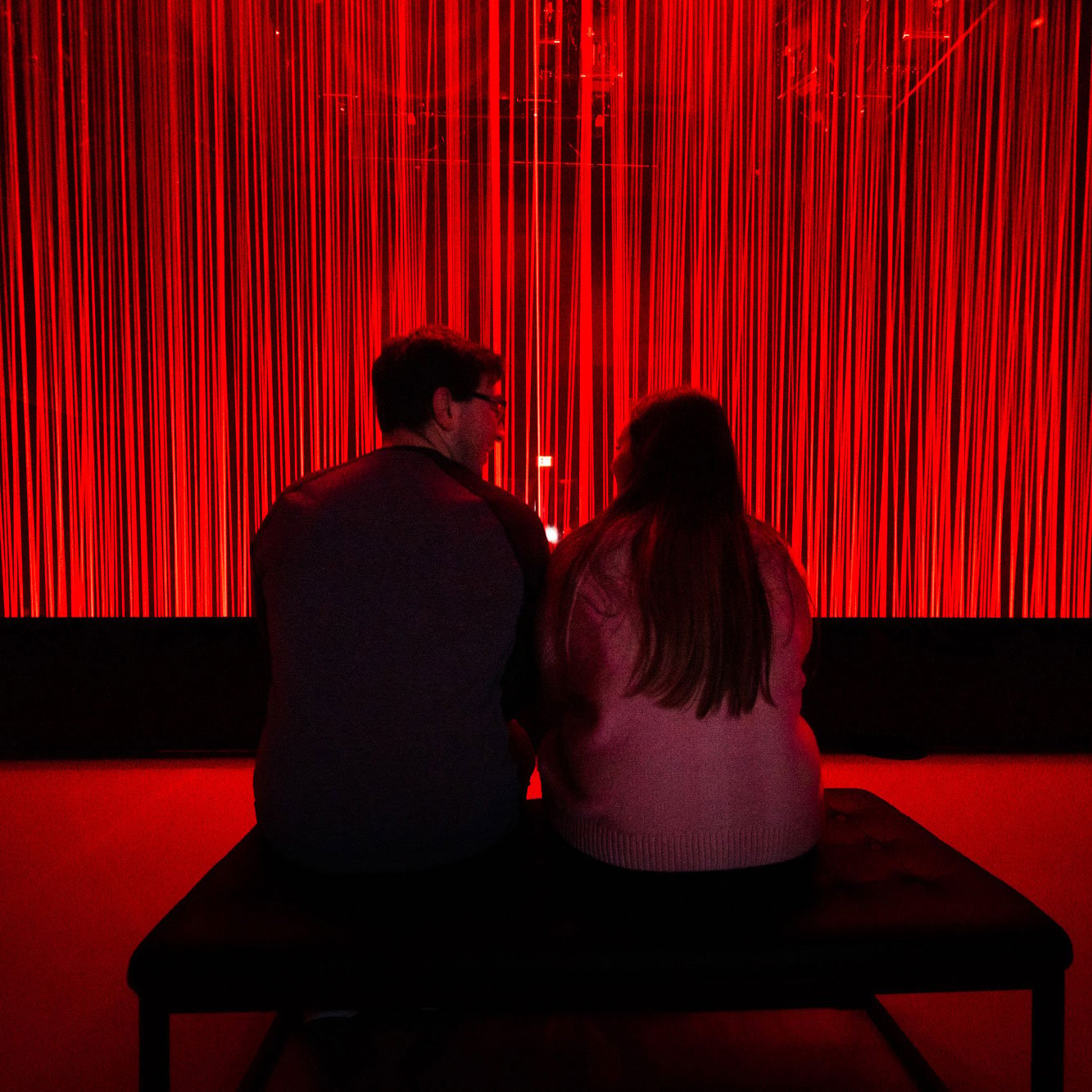 Float in a hot-air balloon. Score discount theater tickets. Share a posh picnic. Learn how to dance for less. Whether you're a longtime couple or getting to know each other, on a budget or looking to splurge, here are fun ideas for your next romantic outing.
Discounts for Couples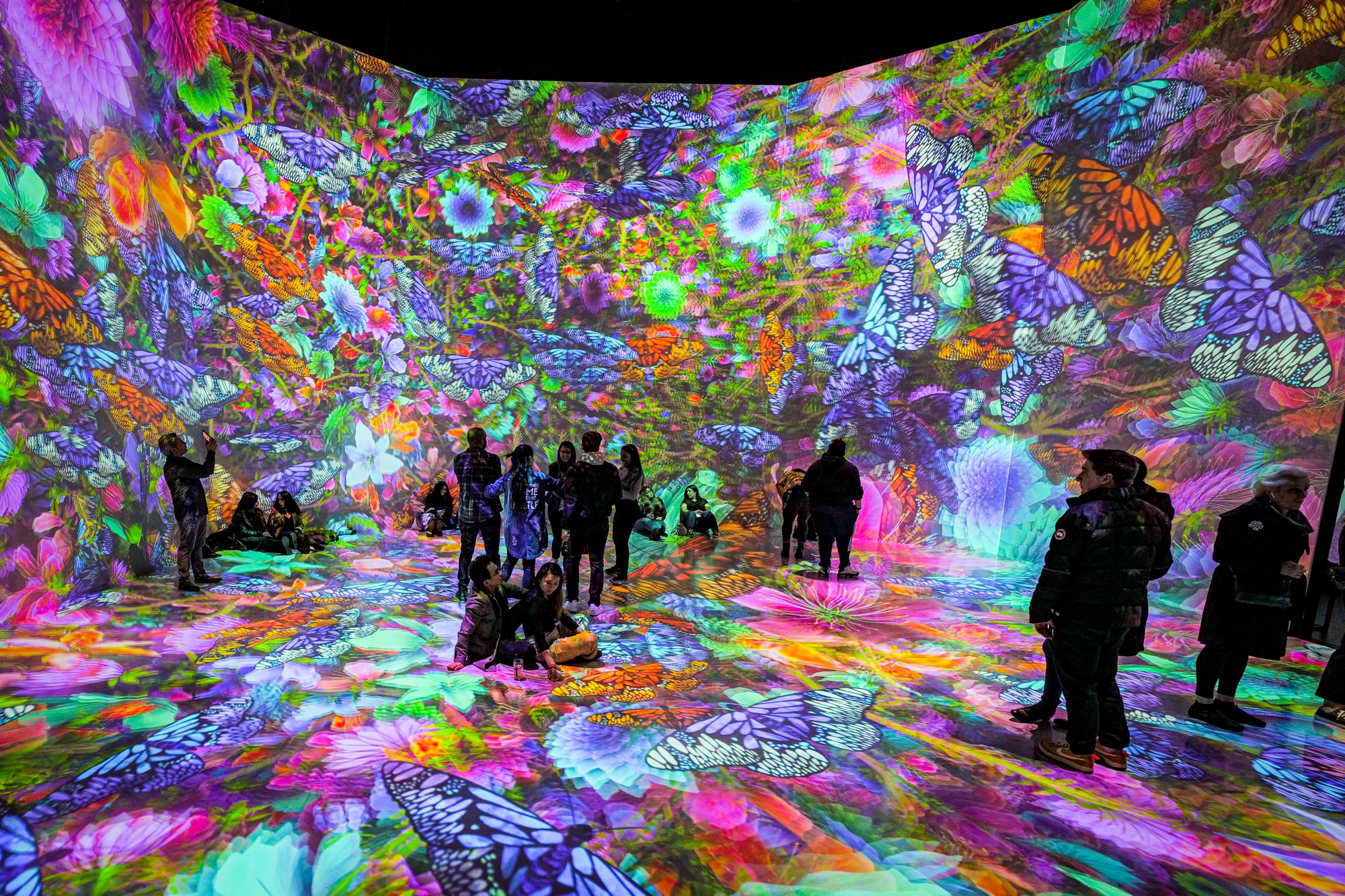 Being a duo doesn't always mean twice the cost. Here are three activities where buying as a pair leads to unexpected discounts.
---
Entrancing Exhibits
Lose yourselves in the high-tech installations at the immersive museum Artechouse near the Wharf. A single ticket costs up to $30, and a cocktail at the bar is $15. However, a date-night package offers two passes for $20 each and $13 cocktails.
---
Go With the Flow
Paddle down the river in kayak rentals from Boating in DC locations. You can snag two single kayaks for $44 on weekends or cut the price with a $30 tandem style.
---
Cupid's Axes
How dull could a date be when you're throwing a sharp axe? Thirty minutes of hurling hatchets at a target costs $25 a person at Room of Rage in Morningside in Prince George's County, but a two-person package is $35.
Night at the Theater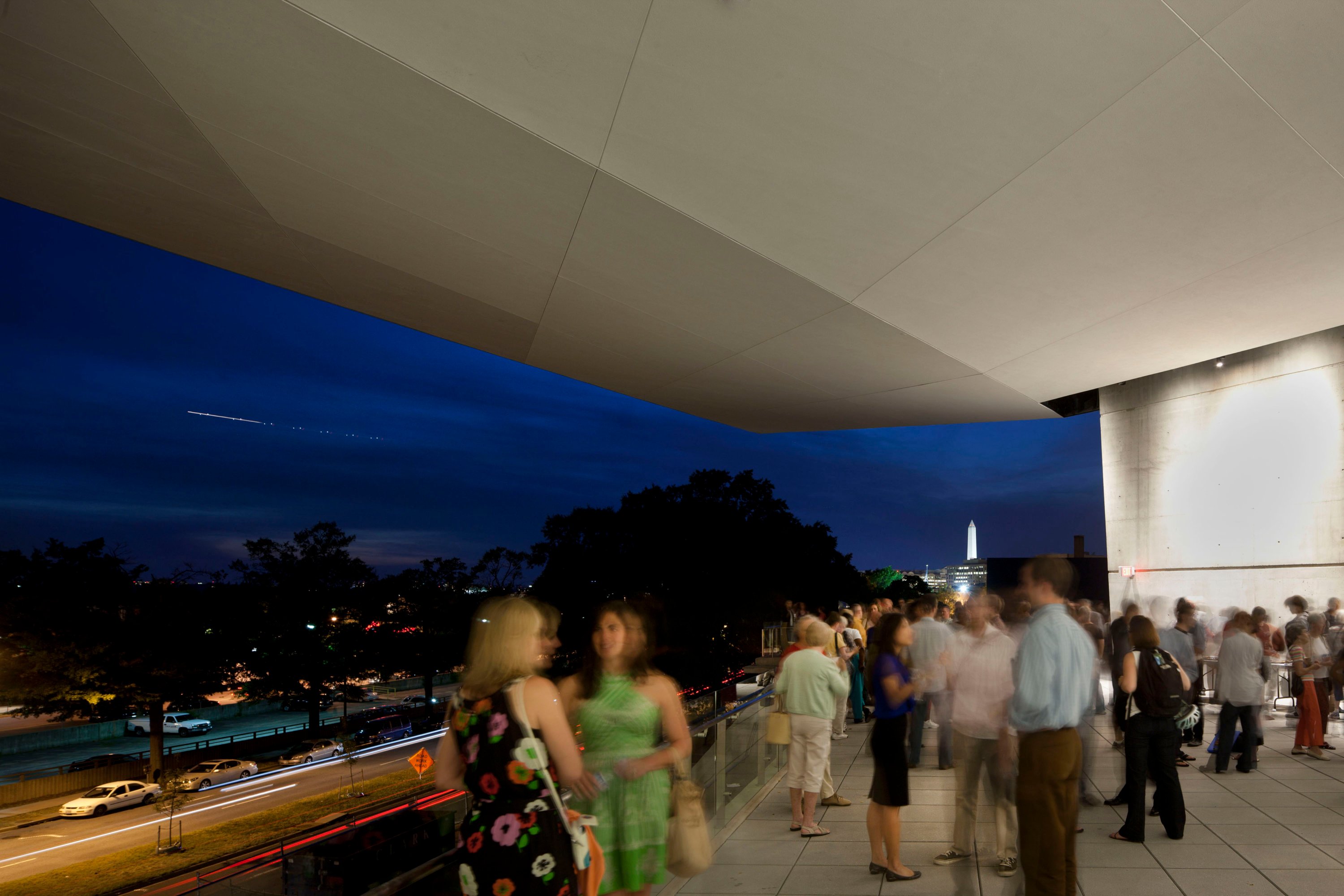 There's something glamorous about a theater date: getting dressed up, the buzz of a live performance, dramatics to discuss afterward. Thanks to specials from local theaters, you can check out the latest shows while sticking to a budget. Three strategies:
---
Time It Right
Some theaters release a limited number of lower-price tickets right before curtain. Arena Stage in Southwest DC offers half-price tickets 90 minutes ahead. If a performance isn't sold out, 14th Street's Studio Theatre sells $30 tickets half an hour before. Both require in-person purchase, so go early and have a backup plan if you can't snag a couple of seats.
---
Download TodayTix
The ticketing platform TodayTix partners with theaters to offer reduced prices. The website, for ex­ample, allots $30 tickets in the opening weeks of a play at Signature Theatre in Shirlington. You can also win free passes to preview productions at Ford's Theatre by entering a ticket lottery on the app.
---
Find Pay-What-You-Can Programs
Some venues allow attendees to select a price that works for them. At progressive Woolly Mammoth, the deal starts at $7 and is applied to all seats at a production's first two preview performances. Afterward, a limited number of flexibly priced passes are available at every show. Theater Alliance, the resident company at DC's Anacostia Playhouse, releases at least ten adjustable-rate tickets an hour before the lights go down.
Make Tuesday Date Night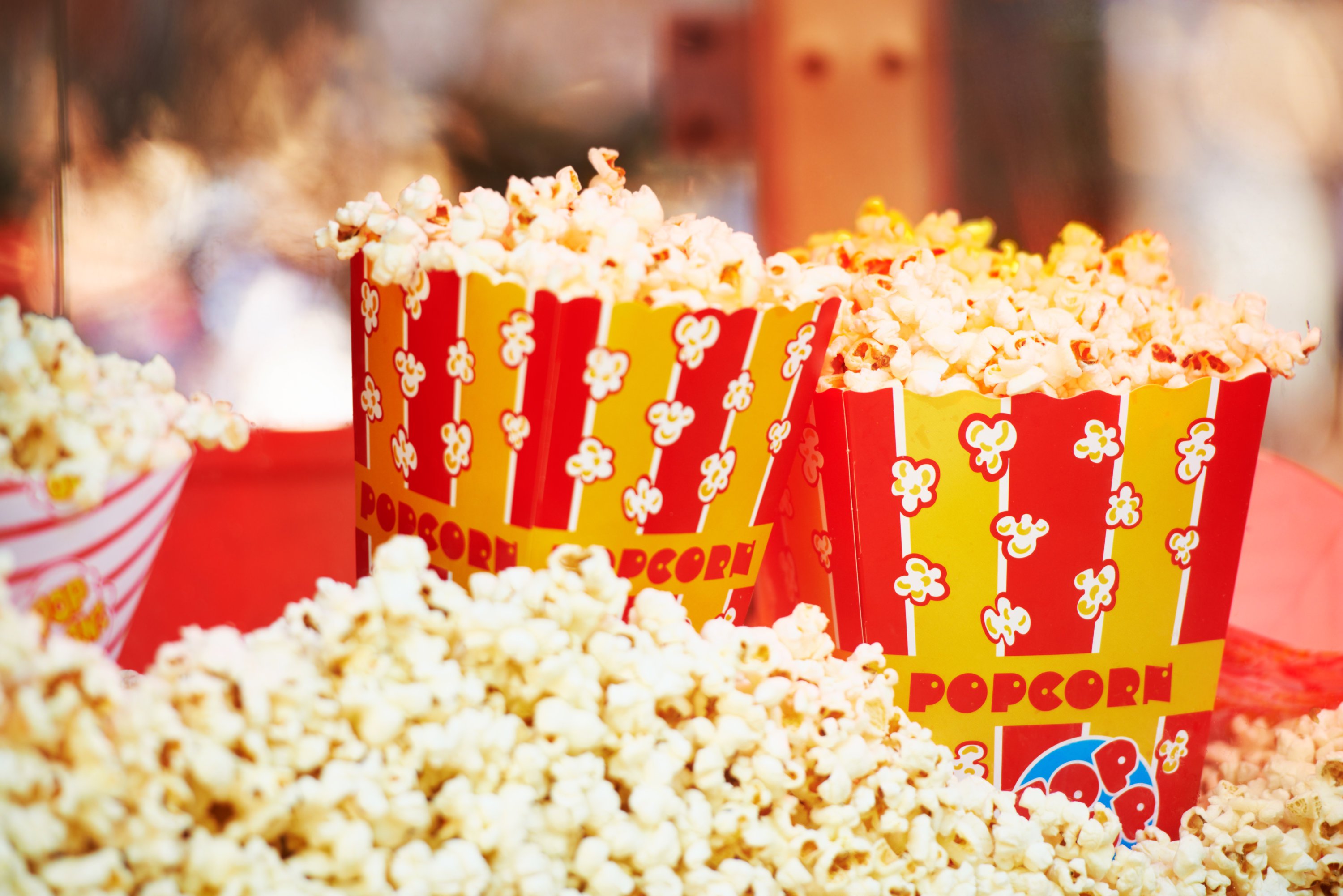 Sure, Friday and Saturday are popular picks for a romantic rendezvous. But if you're searching for great deals, we recommend scheduling a date on a Tuesday, when price cuts on fun activities can transform a regular weeknight into a lively evening together.
---
Live Show
Round House Theatre's Tuesday deal is made for date night: two tickets for the price of one. The promotion applies to any spot in the Bethesda venue, including prime orchestra seats. Discount passes must be bought ahead of time via phone or the website—ideal if you don't want to venture out on a weeknight without a sure plan.
---
Movies
Forget "Netflix and chill"—Tuesday movie-theater discounts mean a big screen for less cash. Catch indie as well as foreign films at Landmark E Street Cinema in Penn Quarter, where tickets are $7 on Tuesdays. If you're looking for an upscale movie experience, secure a cushy reclining chair for $7 at Alamo Drafthouse in Edgewood or Crystal City. Thin-crust pizzas and bottomless popcorn are delivered to your seat during the movie for an additional price.
---
Golfing
Looking for an ace date? Golfers and novices alike can whack balls on their own personal tee at the high-tech driving range Topgolf. An hour of play in Maryland and Northern Virginia typically costs up to $60, but you can reserve a spot for half price on Tuesdays, when the hourly rate drops to $28 after 5. Each bay features seats to lounge on, and country club cocktails are dropped off so you don't have to break the flow of competition or conversation.
---
Bowling
A bowling shoe may not be the sexiest foot to put for­ward, but it will show your sweetheart you don't take yourself too seriously. Tuesdays after 8, a ten-frame game costs $3.33 a person at Bowlero locations in Fairfax, Annandale, Bethesda, Rockville, and Gaithersburg. (It typically runs $6 to $12, depending on the day and location.) Up the nostalgia factor and play one of the neon-lit bowling alley's classic arcade games while you wait for the deal to go into effect.
This article appears in the March 2023 issue of Washingtonian.