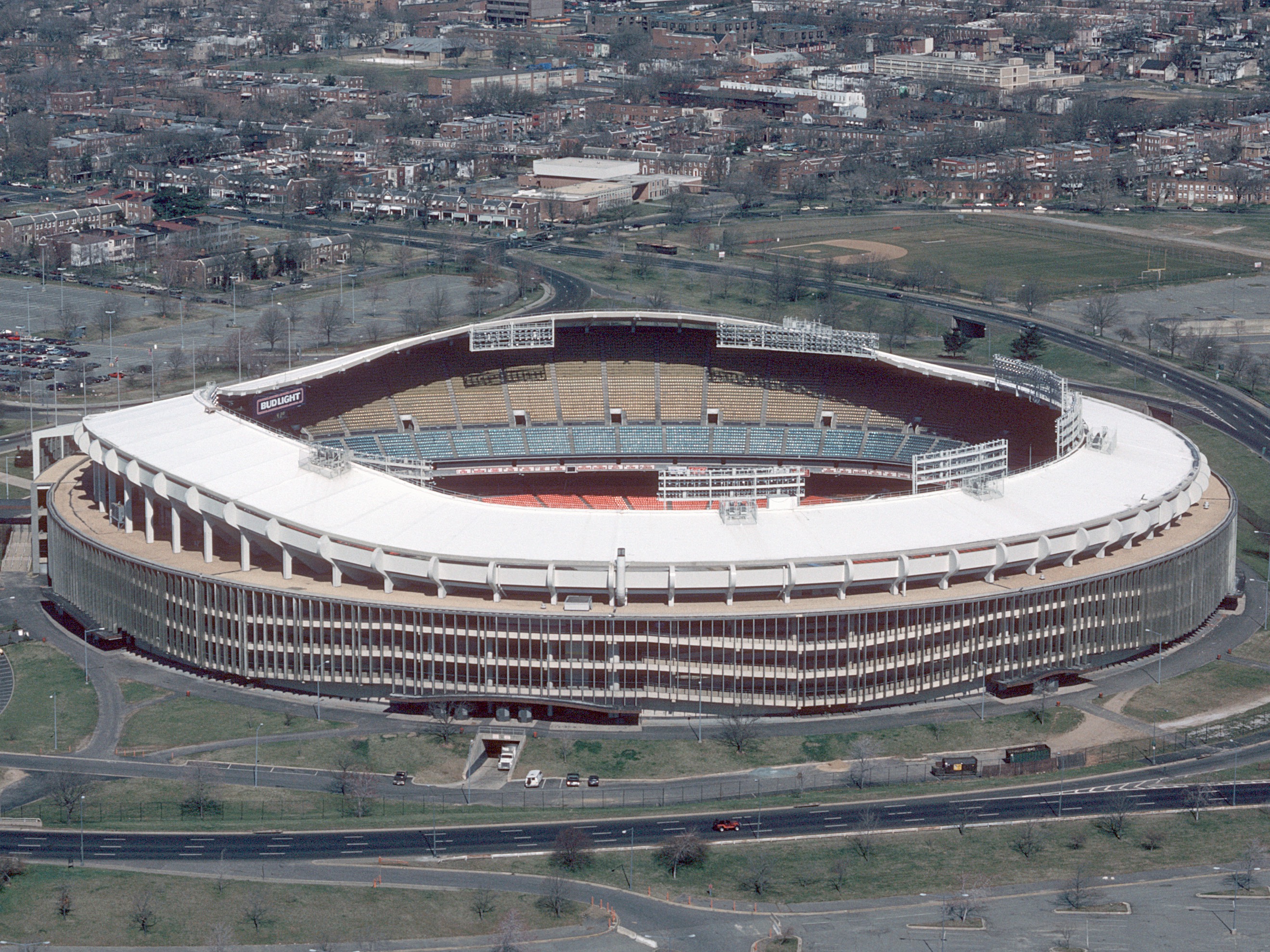 For 62 years, RFK was where Washingtonians came together. We celebrate and remember its history and legacy.
Mass Matrimony
November 29, 1997
Unification Church leader and Washington Times patron Reverend Sun Myung Moon presided over a wedding ceremony attended by roughly 40,000—including 2,500 arranged-marriage church couples taking vows on the football field. Highlights included 40,000 box lunches from an Alexandria caterer, a Louis Farrakhan speech, protests outside the stadium, and a post-ceremony concert no-show from Whitney Houston, who at the last minute cited illness.
---
---
Grand Prix Opening, Grand Prix Closing
July 21, 2002
Staged in the stadium parking lot, the DC Grand Prix was the city's first major auto race in 80 years. After DC Council members complained about noise levels reaching as high as 105 decibels on nearby streets—"like having an airport next to your house for three straight days," said future mayor Adrian Fenty—plans to continue the event for the next nine years were scrapped.
---
---
Blast From the Past
July 19, 1982
During the Old Timers Baseball Classic, an annual game played by former stars, 75-year-old Hall of Famer Luke Appling hit a home run to left field—32 years after his final big-league season. Somehow, Congress did not hold PED hearings.
---
---
That Time the Beach Boys Were Political Dissidents
June 14, 1983
After Interior Secretary James Watt banned "rock bands attracting the wrong element" from the annual July 4 celebration on the National Mall, leading to the Beach Boys being replaced by Wayne Newton, the US men's national soccer team invited the band to play a postgame concert at RFK. More than 50,000 fans showed up, while a local radio host dubbed Watt a "nerd."
This article appears in the April 2023 issue of Washingtonian.