A guide to the newest places to eat and drink.
Vera. 2002 Fenwick St., NE.
A cacti-lined restaurant and bar melding the flavors of Lebanon and Mexico is the latest addition to Ivy City. Vera—named after the port city of Veracruz that welcomed Middle Eastern immigrants more than a century ago—opens Friday, May 5 with its own modern take on both cultures, plus an Insta-chic dining room with retractable roof.
The restaurant comes from Nayef Issa, a partner in Dupont's Residents Café and Bar who also hosts music pop-ups around DC, and Nour Chaaban, a restaurant investor with a day job in project management for Amazon. Both have a Lebanese background, and Issa says he frequently travels to Mexico. When he started thinking about ways to blend both places, he learned about the wave of Lebanese immigrants who began arriving in Mexico in the late 1800s. Mexican celebs like actress Salma Hayek and billionaire Carlos Slim have Lebanese heritage, and Mexican dishes like tacos al pastor have roots in Lebanese shawarma.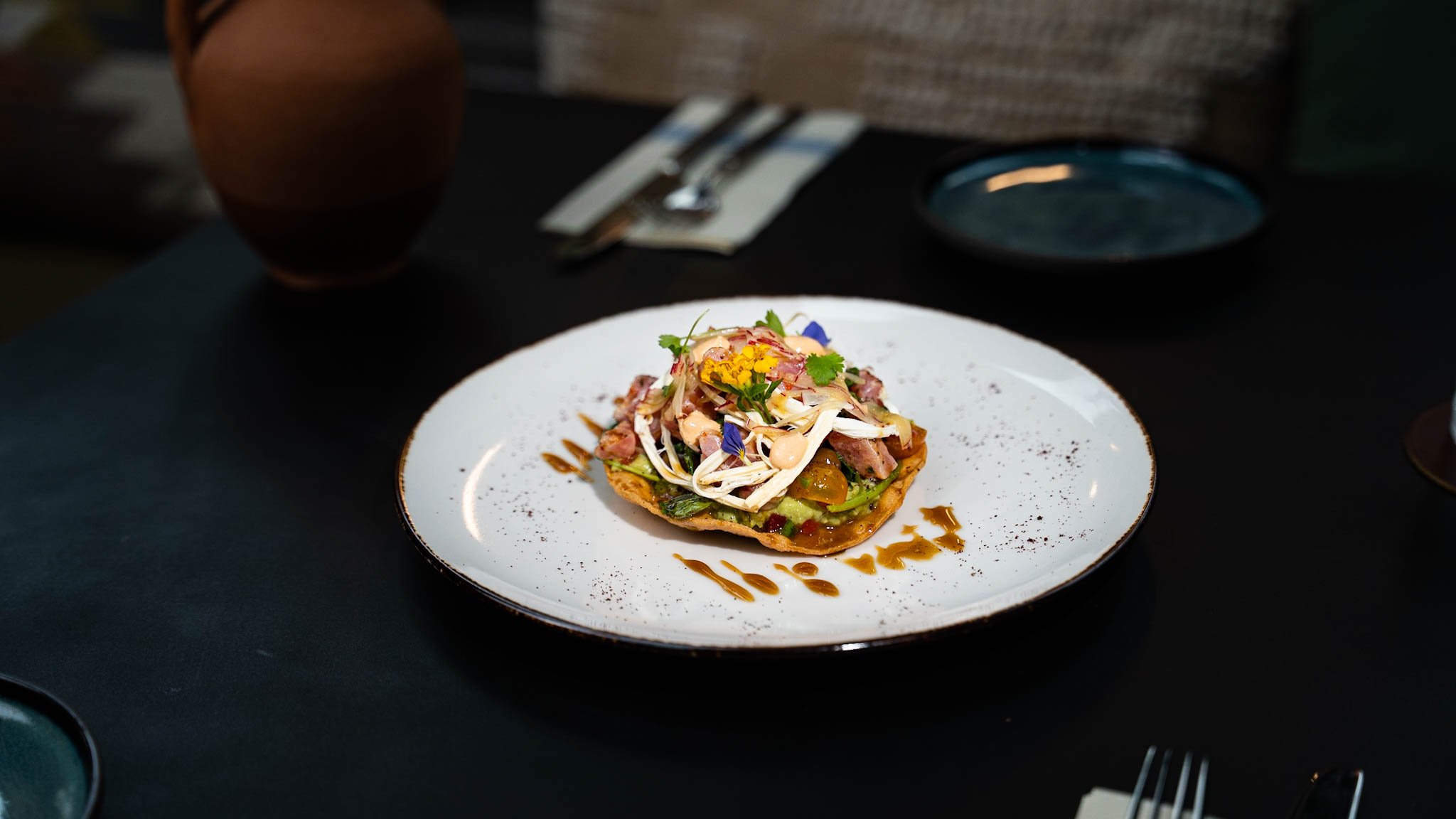 Vera's menu, however, features a lot of Lebanese-Mexican mashups of the team's own invention. A fattoush tostada combines a cucumber-tomato-olive salad atop a crispy tortilla with guacamole and optional tuna. Vegetarian "kousa relleno" riffs on a traditional rice-stuffed zucchini dish.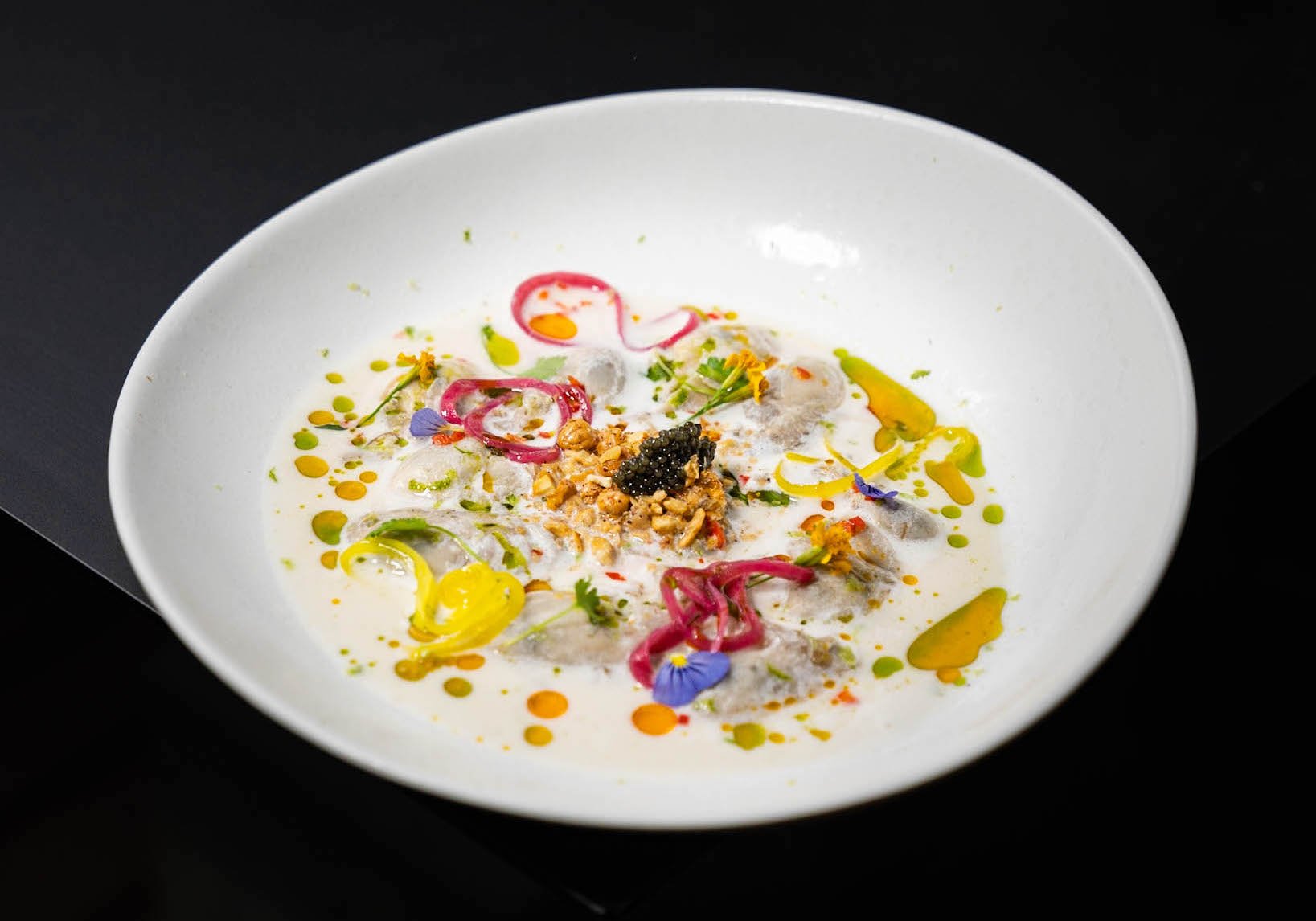 Meanwhile, labneh is incorporated into the leche de tigre of an oyster ceviche as well as a crab guacamole with aleppo pepper. Larger plates include "lamb birria" comprised of lamb loin, birria adobo sauce, and garbanzo puree. Dolcezza even made a custom labneh-pistachio gelato for the restaurant.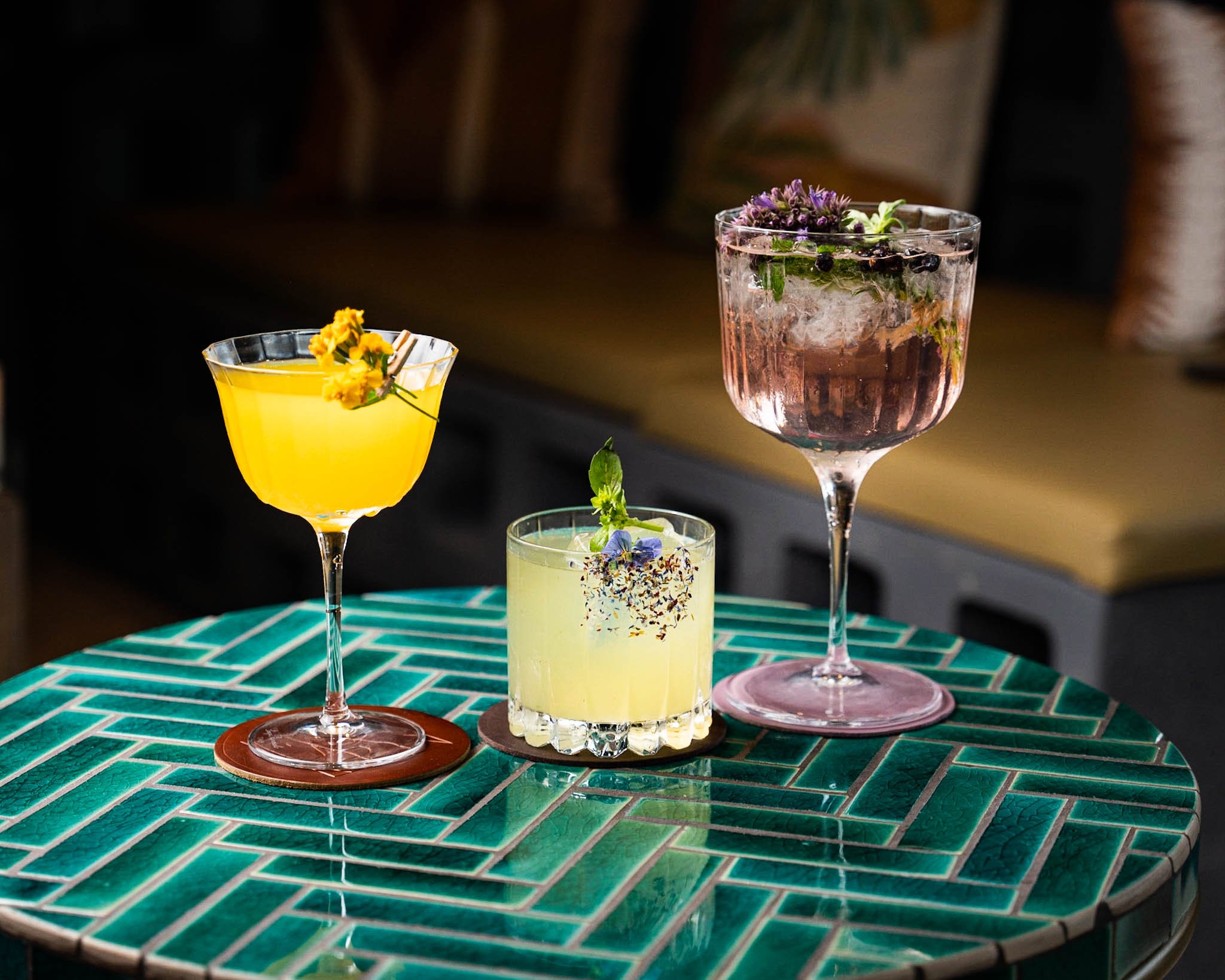 The cocktail menu also fuses ingredients from Mexico and Lebanon with lots of herbaceous, citrusy flavors. Director of Operations Paola Salinas, who previously ran the bar program for swanky Spanish Wharf restaurant Del Mar, uses cactus to add a "luscious body" to her play on the margarita, which also incorporates basil and oregano. The drink, dubbed "Vamos Habibi," is finished off with a spritz of anise-flavored spirit arak: "The arak and the basil just dance together. It's wild," she says.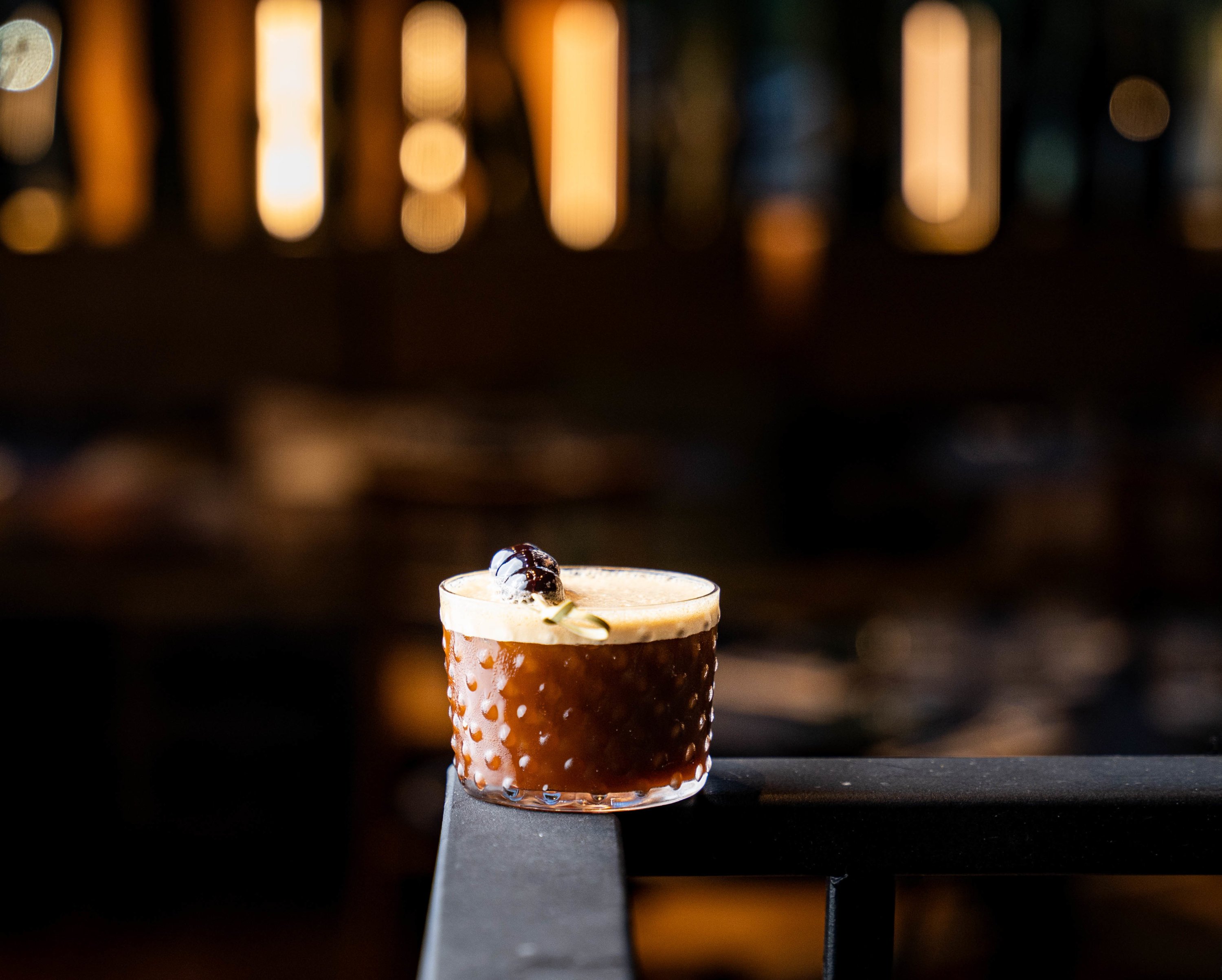 While Residents was a trendsetter in the comeback of the espresso martini, Vera is looking to turn another coffee cocktail into the next big thing. The carajillo—a less-boozy espresso drink made with a spiced liqueur called Licor 43—will be a star menu item with three variations, including one smoked with cardamom and another spiked with arak.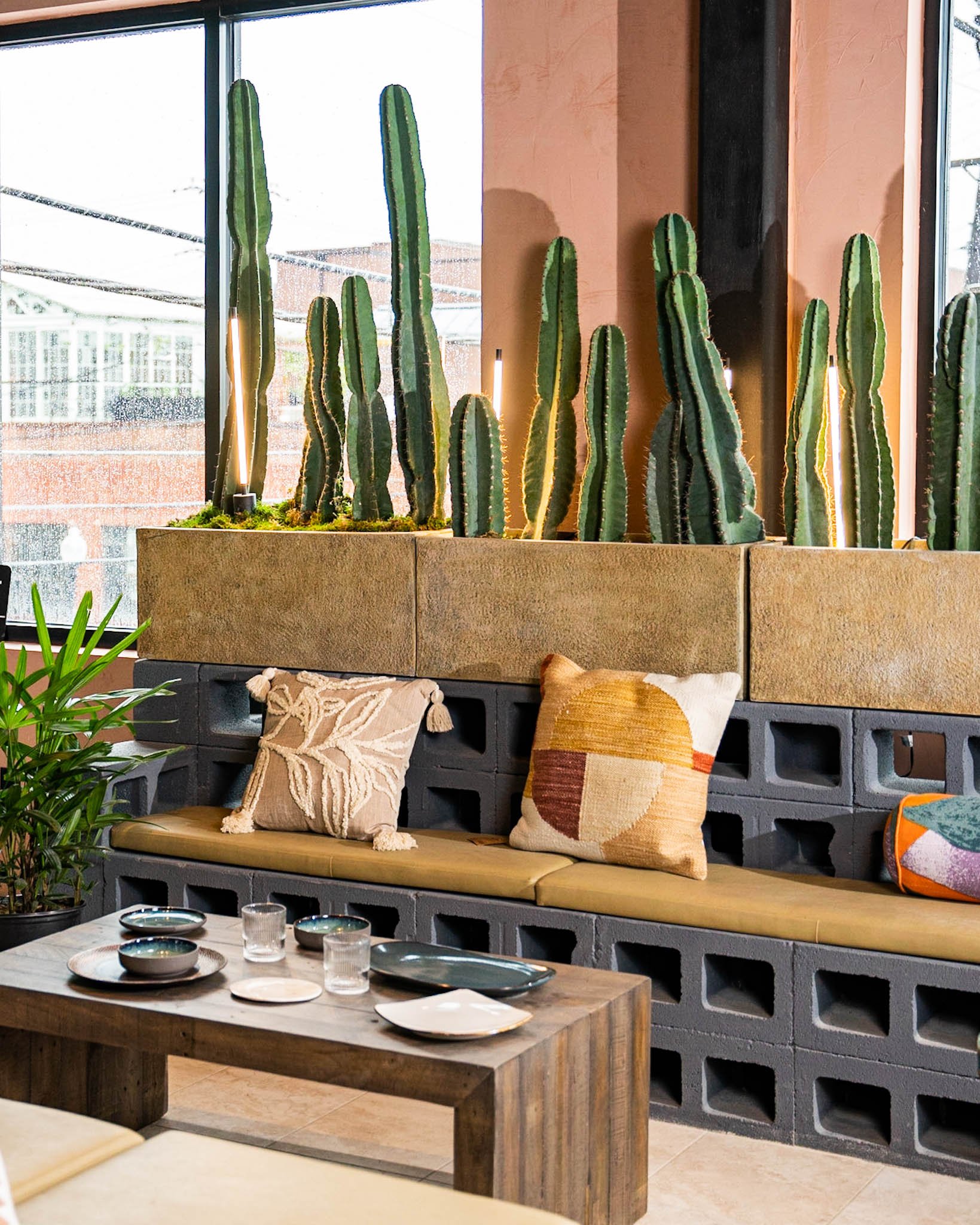 A Mexico City design firm is behind the desert-chic look of the two-story space full of concrete bricks and sunset tones. Downstairs is a greenery-covered bar and private dining room made to look like "an old Mexican-Lebanese country home." But the main attraction is the 100-seat dining room and bar upstairs with a retractable roof and big windows lined with cacti: "Mark my words, in a few months, you're going to start seeing other restaurants doing it," Issa says. He hopes to make it a "vibe-y, cool spot" with occasional live music too.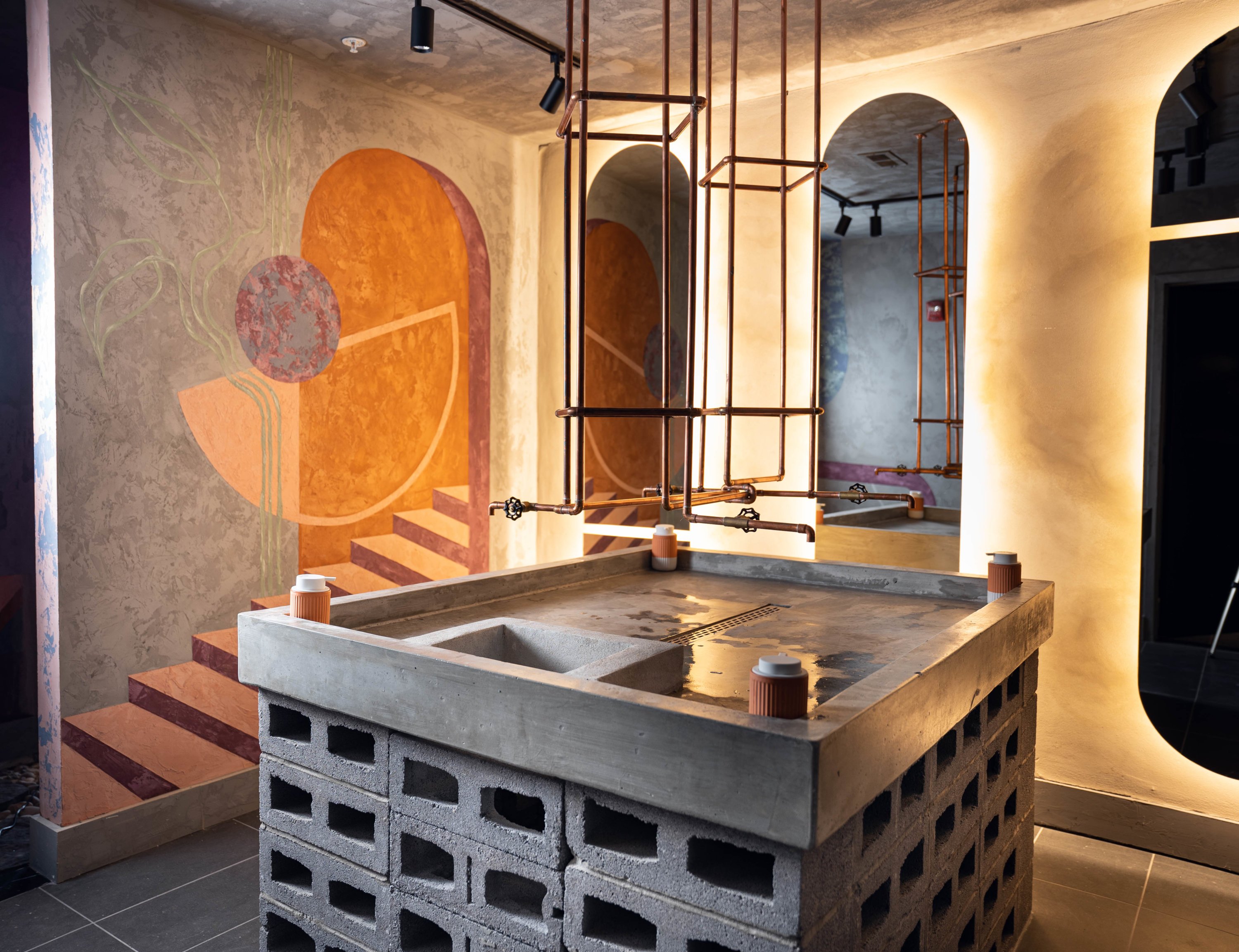 Issa is also opening a 3,000-square-foot event venue next door called Culture in the coming weeks. His music pop-up venture, Nu Androids, typically operates in warehouses or other random spots that often don't have any built-in infrastructure. Here, he's got a bar, catering kitchen, state-of-the-art sound system, modular lighting rig, and—this is key—no shortage of bathrooms.