Reports that the new Atlantis club would be an exact replica of the old 9:30 Club weren't accurate, owner Seth Hurwitz said at a press conference Tuesday: No, it won't have the original smell. Rats are unlikely to have their run of the place. But, he said, he made a point to install at least one big pole—the impediment to seeing so many shows at the 9:30's old home on F Street, Northwest.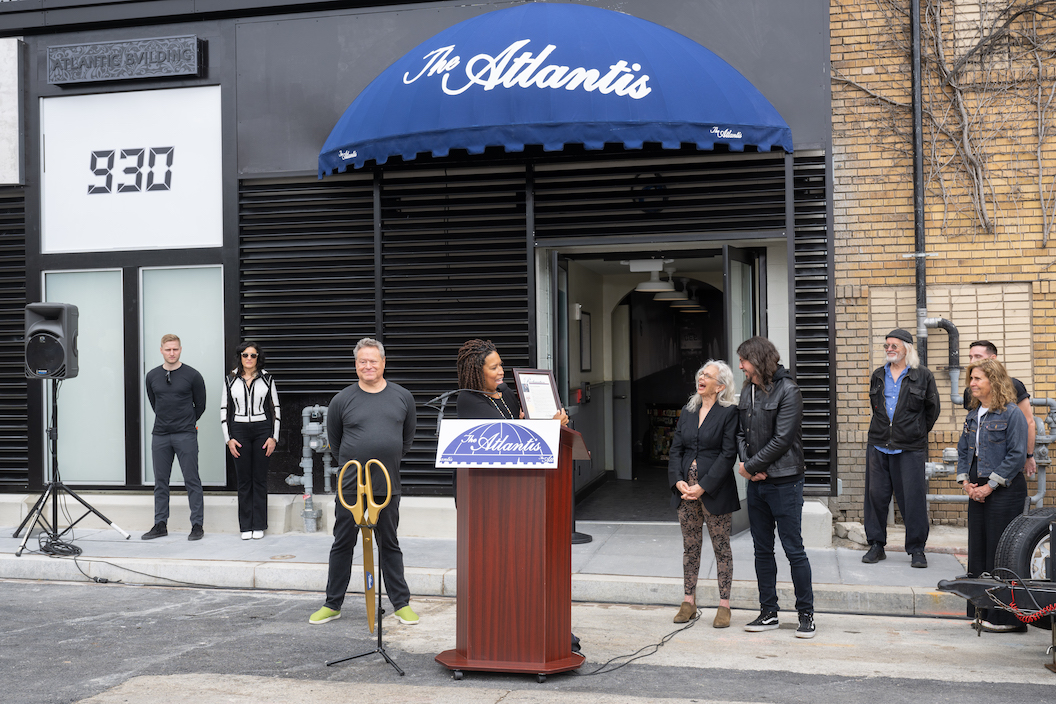 Hurwitz remembered seeing all the "weird people" who frequented that space when he started booking shows there beginning in 1980. "It was truly alternative," he said. In 1986 Hurwitz's company I.M.P. bought the club from real estate developer Jon Bowers and his then wife, Dodi Disanto, who said cops used to ask her, "Where did these people come from? Did they crawl out from under rocks?" 
---
---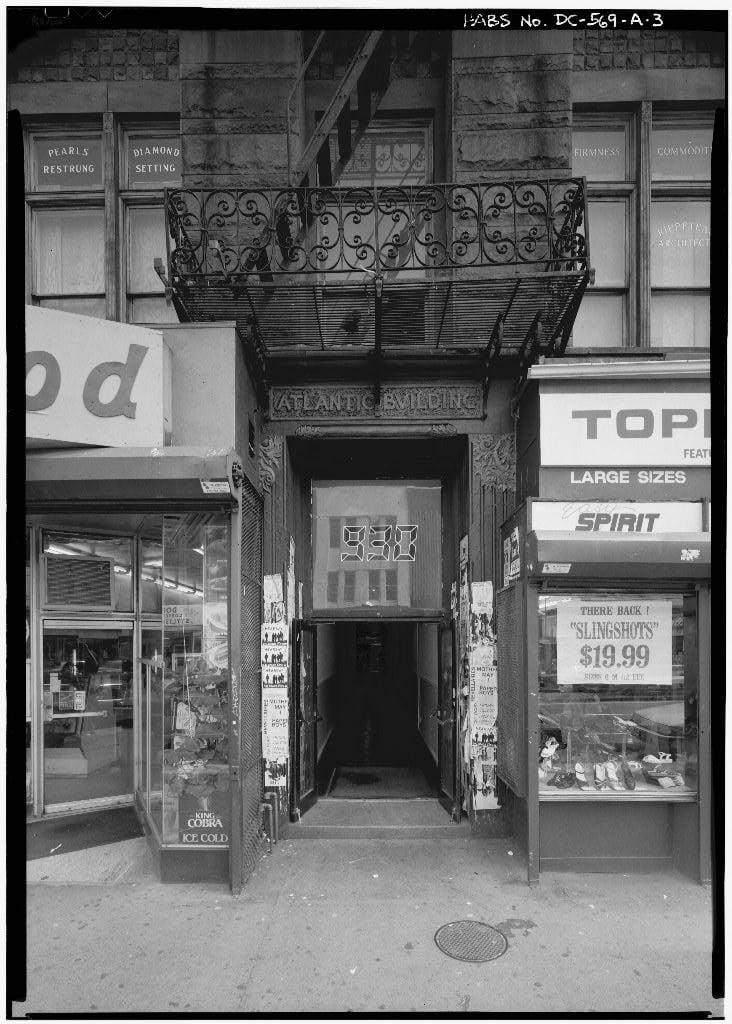 "You call it weird or alternative," said DC Mayor Muriel Bowser. "I call it the real Washington, DC, and that is the city that's filled with culture and grit and people who love music."
Tuesday's show will follow two nights of a soft-opening shakedown cruise that featured sets by Trouble Funk and White Ford Bronco. Hurwitz introduced Dave Grohl, whose band Foo Fighters will play Tuesday evening, by saying "Every city has their rock stars. Some people aren't as lucky as we are: Detroit has Ted Nugent." "I could stand here and speak for hours and hours," Grohl said. "I feel like Seth just did."
Grohl said Disanto asked him whether they'd met before. "I said, 'Yeah, I think about 40 years ago, as I was begging to be let into the club,'" the former Springfield resident said.
Hurwitz unveiled a bricolage statue of Grohl by French artist Bernard Pras. "I'd like to pass some sort of bill or law that they're required in every federal building in town," Grohl said.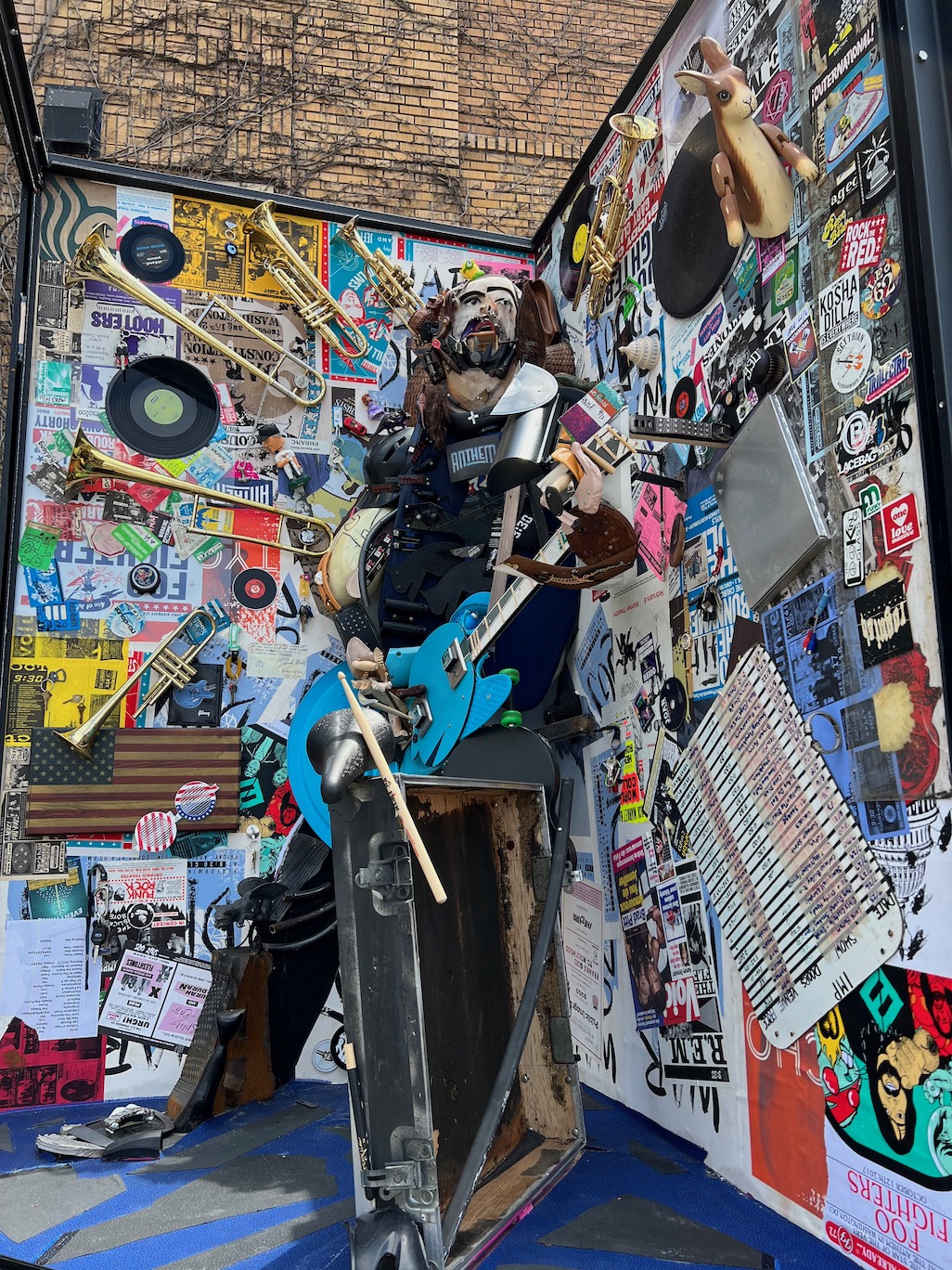 Instead of a yellow ribbon, Hurwitz cut a large guitar string. He held up a printout of a Fox5 poll in which 86 percent of respondents predicted the club wouldn't be ready for its opening. "Anyone that knows me knows that's all I had to see," he said.
Attendees got a peek at the inside of the club, which unlike the old 9:30 has a balcony with an upstairs bar. You enter via a shortened version of the famous 106-foot-long hallway, and the original front desk greets you before you go into the club itself. The pole Hurwitz mentioned supports a crow's nest for a videographer, just like in the old 9:30.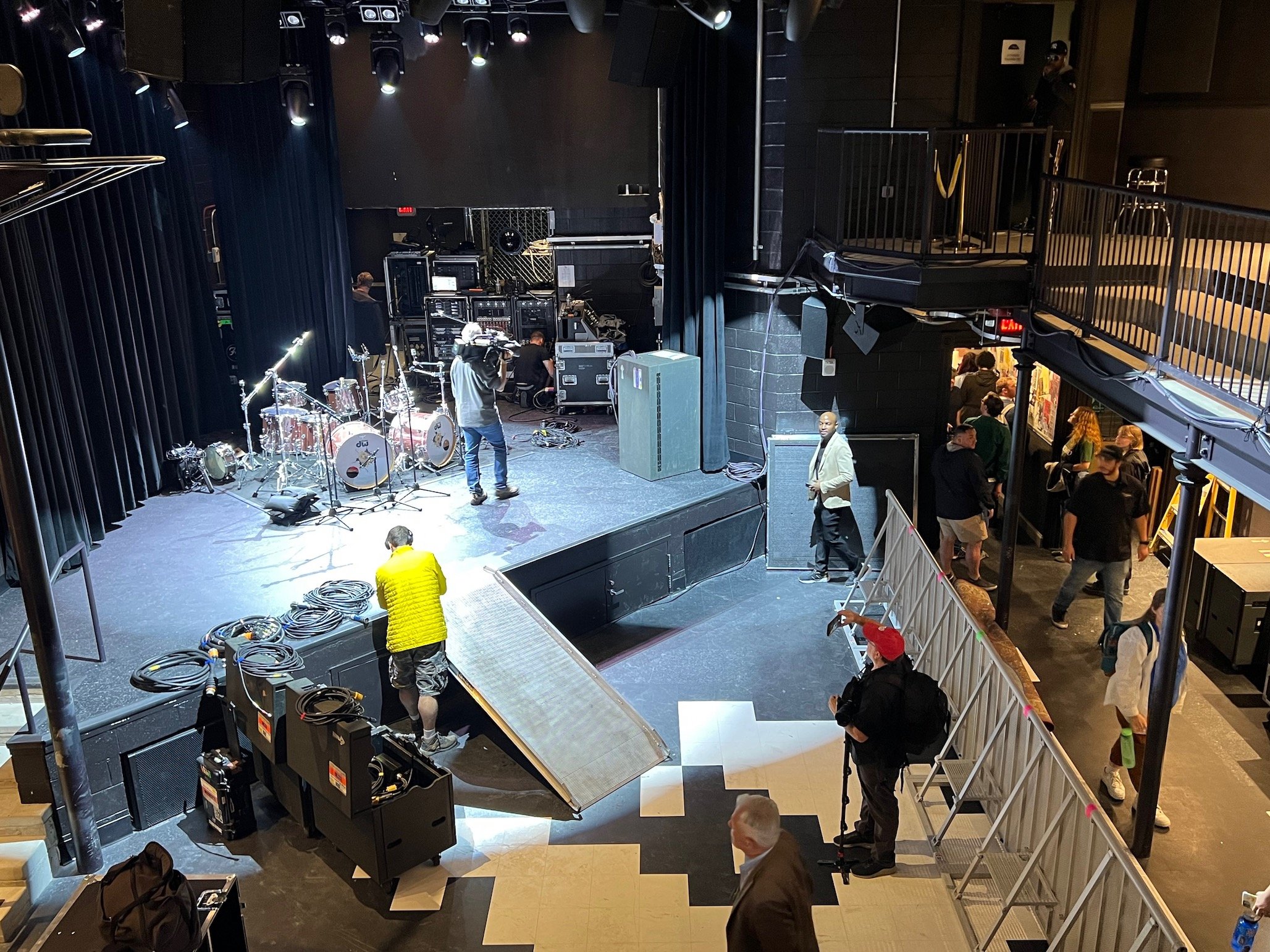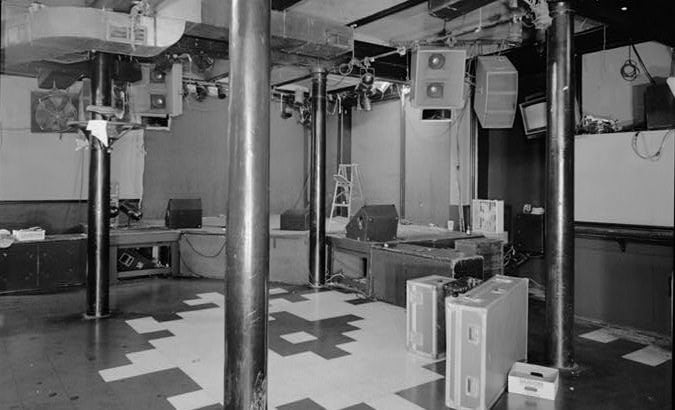 The roof sports an unusual feature: A sort of re-creation of 9th and F streets when the old club was open, featuring vintage City Paper and Washington Post newspaper boxes (the latter holding the front page from the day after Marion Barry got busted), posters by Globe Poster Printing, and graffiti re-created by original artists, including a Cool "Disco" Dan tag made by members of the late artist's crew. The 9:30's famous light pole presides over the whole show and will be lighted for the first time since the pandemic on Tuesday evening, said Donna Westmoreland, I.M.P.'s COO.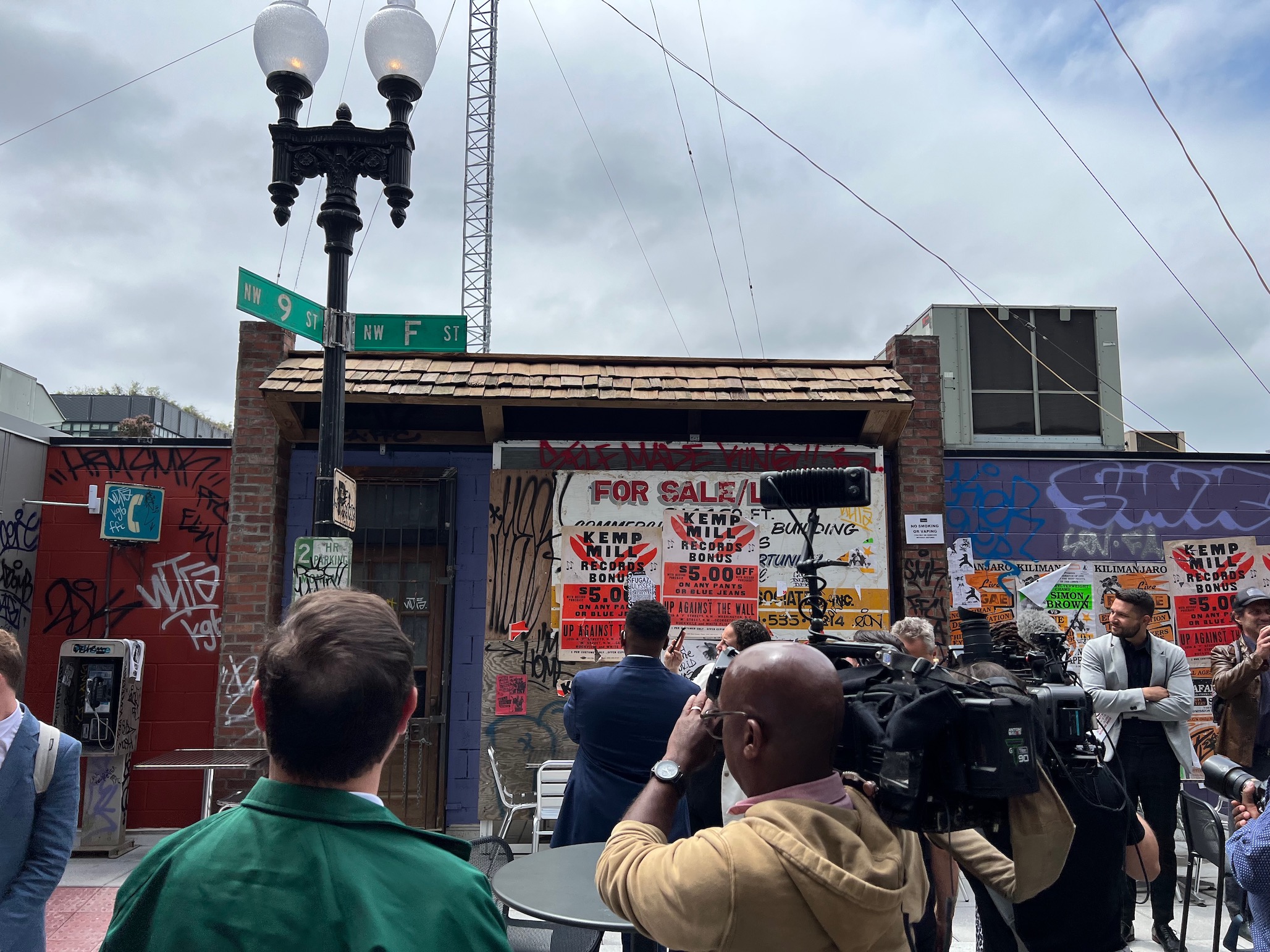 "We didn't want this to be like a haunted house,"said Brian Liu, the longtime 9:30 designer who curated the space along with I.M.P. creative director Guillaume Desnoe. "We didn't want it to be a museum as well." Liu said the goal was to navigate the poles of nostalgia and respect–something one attendee suggested they might tweak by finding a different Post front page. Liu was open to the suggestion.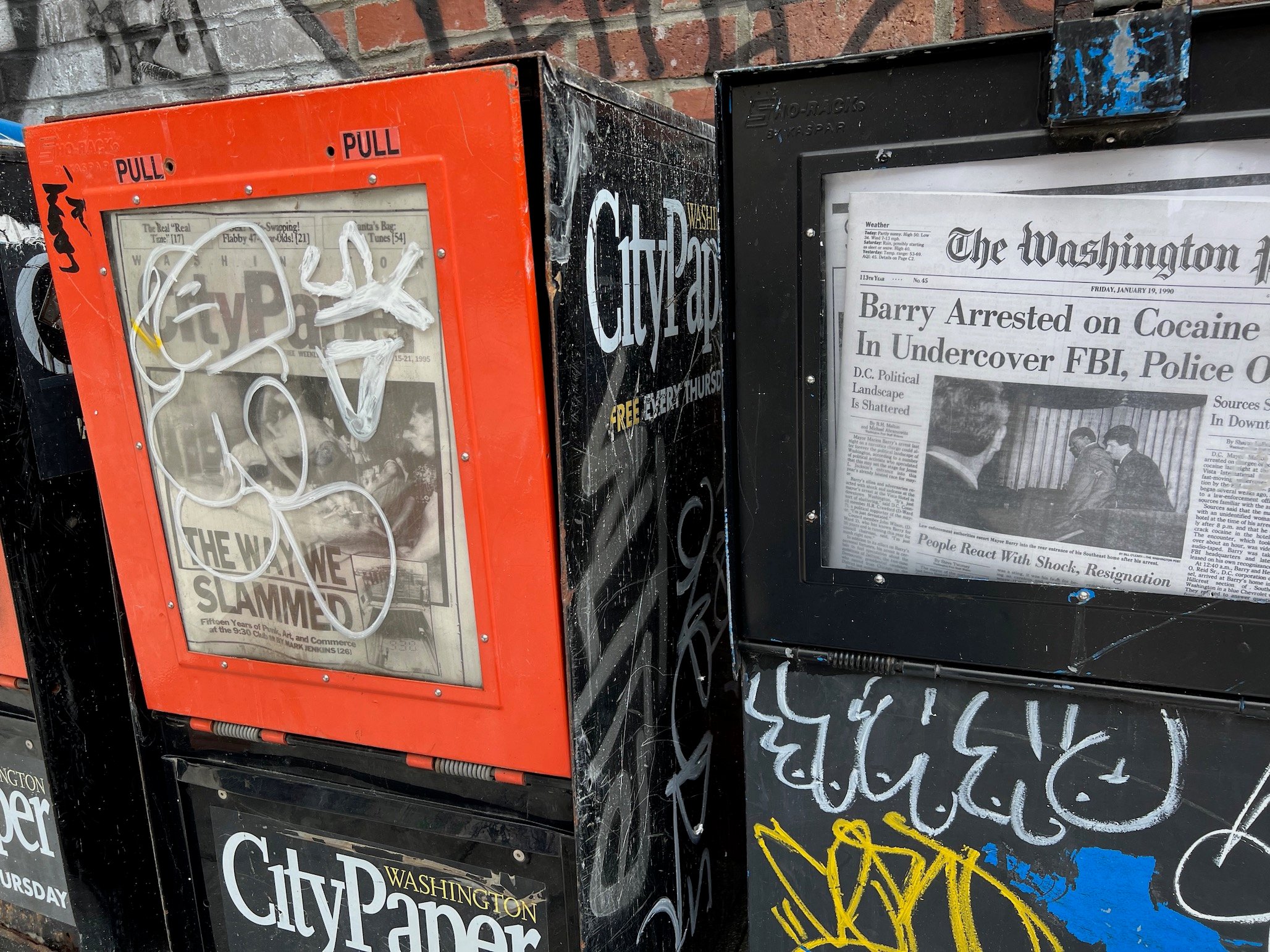 Grohl said he hoped that the new club would serve as much the same beacon to young people it did to him as a youngster "just over the bridge in Springfield." He came in for shows often, he said. "Hopefully, that tradition will continue where you will have kids from all over the DC metropolitan area come in and see bands that will inspire them to become musicians as well."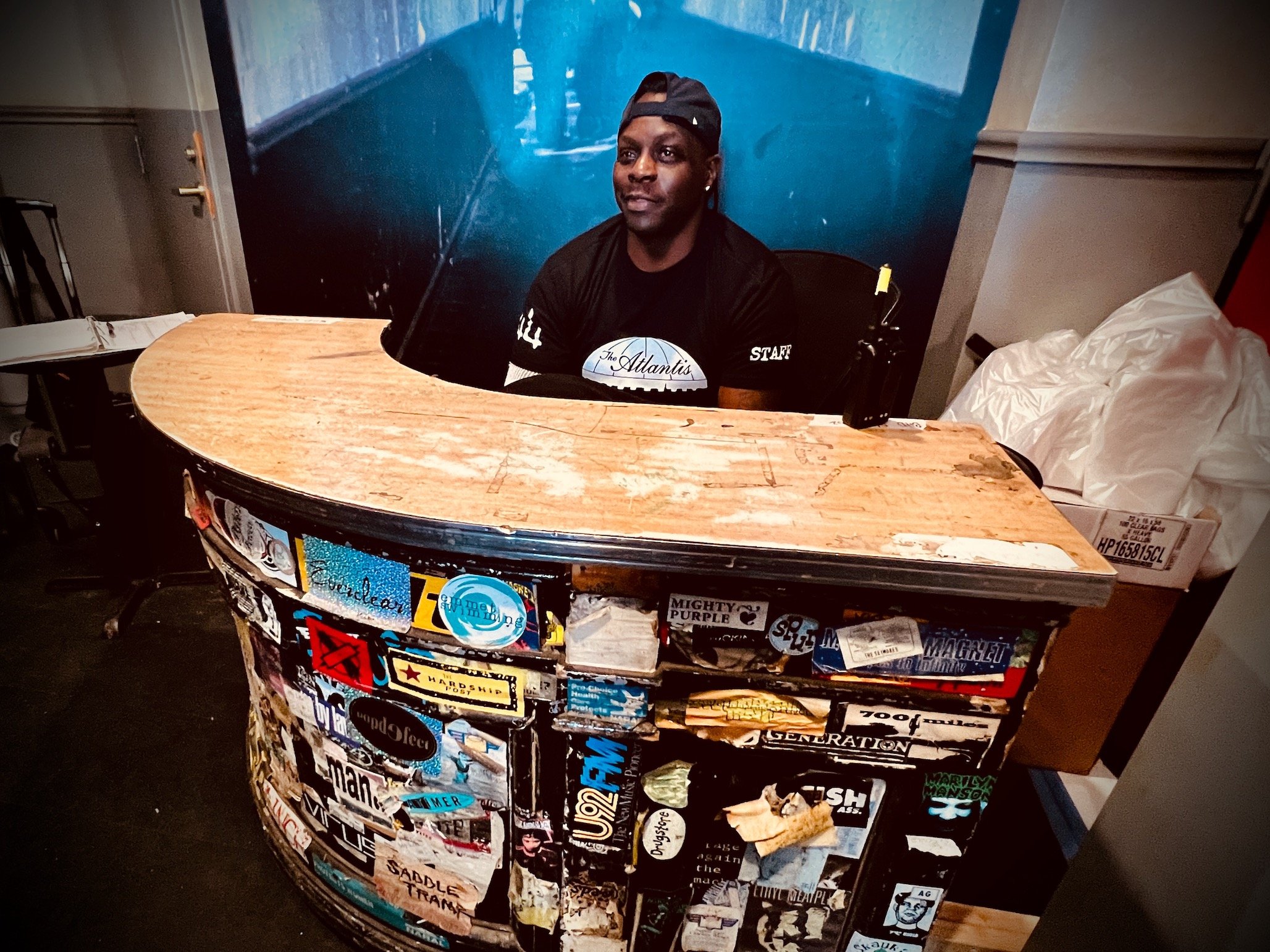 Hurwitz spoke to reporters upstairs: "There's nothing like seeing a band in a small venue," he said.