A guide to the newest places to eat and drink.
Forget the stodgy or elitist images of you might have of Washington's longstanding social clubs. Meli, a "Greek-ish" mezze restaurant in Adams Morgan, aims to be a new kind of membership club. For $25 per person annually (or $50 for a family of up to five people), members get access to the eatery, a wine bar, and a market. Their dues benefit neighborhood non-profits.
"The restaurant industry is struggling overall, so we've got to be open," says owner Hollis Silverman, who also operates Capitol Hill's Duck & the Peach, La Collina, and the Wells. "We have to kind of look outside the box of what the typical four-wall restaurant is in everyone's mind."
Meli—whose name means both "honey" and "member" in Greek—is considered an amenity of the Silva, a luxury apartment building in Adams Morgan. The membership fee goes to the Reed Cooke Club, an organization created by the Silva which promotes "good neighborliness" by supporting local non-profits ranging from the Washington Area Bicyclist Association to Housing Counseling Center.
Diners can try out the restaurant once before they're asked to become members. (Kids 12 and under don't need to pay for membership.) Silverman says she wanted to have a relatively small fee that felt "approachable" but also made people feel more invested in the neighborhood.
"It's a fun way to give back to the community," Silverman says. "And I feel like having a positive impact on things these days is something we all need."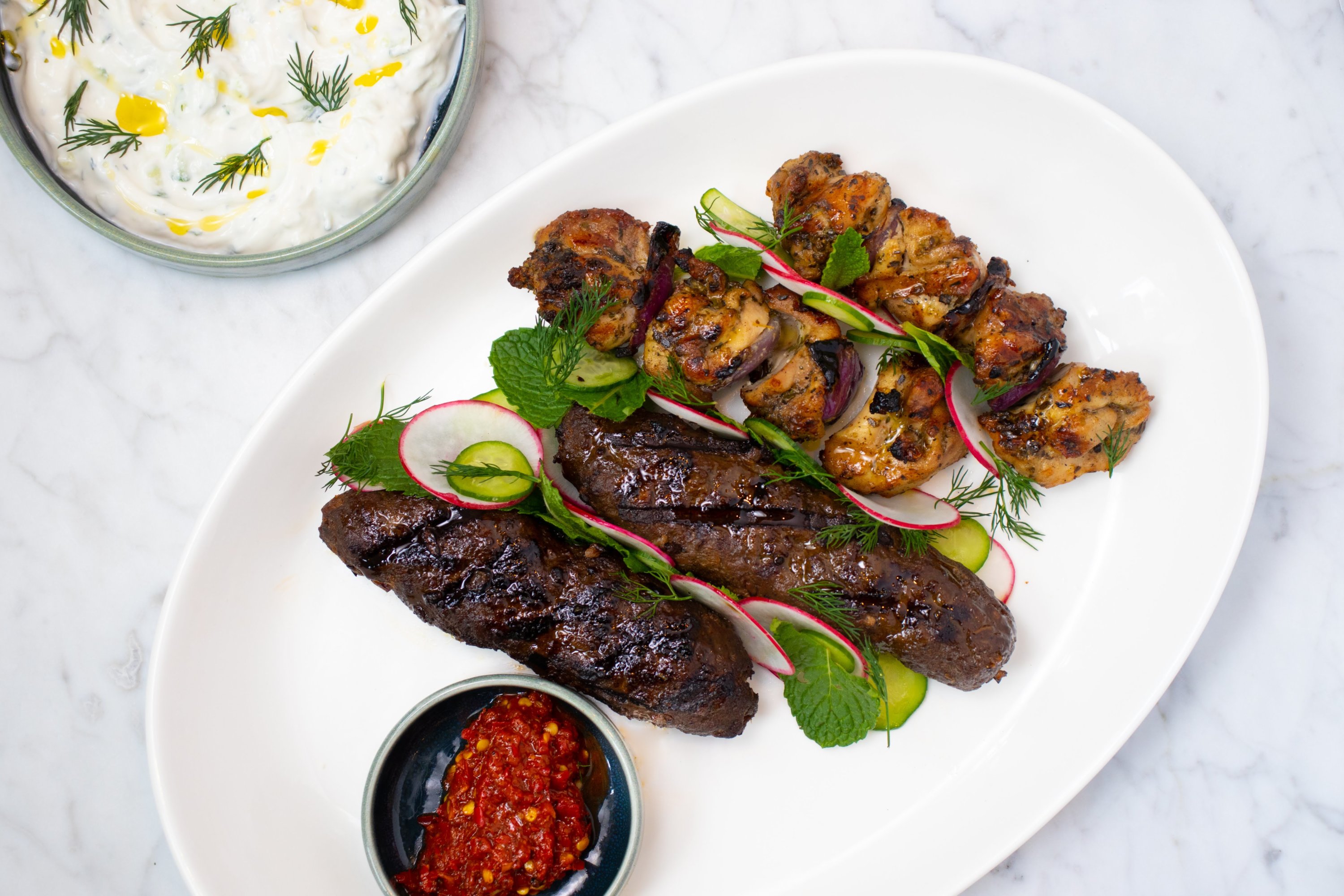 Executive chef Kat Petonito (who also oversees the Duck & The Peach, La Collina, and the Wells) and chef de cuisine Keri Wierczorek are behind the menu of spreads, skewers, veggie-centric mezze, and platters. Start with hummus topped with harissa crunch and pickled carrot, then graze on head-on giant prawns, lemony potatoes, and grilled beef-and-lamb kabobs.
"It's got this kind of healthy, clean vibe," Silverman says. "It's something that you could eat probably every night of the week." The restaurant also offers pickup and delivery, which does not require a membership. Lunch and brunch will launch in the fall.
Former Duck & the Peach wine director Danya Degen is behind the list of Greek and Mediterranean wines—from an island white that "tastes like the ocean" to a savory orange wine with notes of apricot and hay. A cocktail list features a daiquiri with cucumber and oregano as well as a limonada spiked with piney mastiha liqueur.
Going forward, the team plans to roll out more perks for members, including wine tastings, classes, and events with non-profit partners. A virtual wine shop will sell curated bottles, which members can pick up alongside imported Greek products and and grill-out boxes.
Already, Meli has amassed about 130 members.
"I think people these days are looking to be a part of something," Silverman says. "And if you can tell them a story about a grape varietal or a region and help them have a connection to the space, it builds a greater relationship and ideally a better guest experience."