Saturday, June 10 is National Rosé Day. But even if you didn't know that was a thing, do you really need an excuse to clink a few glasses of blushing pink wine this summer? Though it's now produced from Australia to Spain to the Shenandoah Valley, the ideal summer beverage will probably never shake its association with warm evenings in the Mediterranean or afternoons in Provence. Here are our favorite local places to sip a glass.
1805 14th St., NW
The long-running 14th Street bar is a great place to taste a range of wines from hip, contemporary European producers. Selections change frequently, but you might be able to sample a Basque Txakoli rosé from Ameztoi for $15, or a Piemontese rosé from a blend of Nebbiolo and Barbera for $14.
3300 Rhode Island Ave., Mount Rainier
The cozy sommelier-driven spot just over the Maryland line will offer special rosé flights Saturday, June 10. Rosés from Provence, Castilla-La Mancha, and even Turkey could make an appearance.
950 New York Ave., NW
The Conrad Hotel restaurant will offer specials on rosé served outdoors from 11 AM to 5 PM during the DC Pride parade. Proceed will go to the LGBTQ-focused Whitman Walker Health clinic, which is celebrating its 50th anniversary.
777 Sixth St., NW
Across the street from Capital One Arena, this wine bar is a nice respite from busy Penn Quarter. Rosés and other wines are available by the glass or mini-glass, but why not go for a flight? The $20 "Rosé-colored glasses" lineup might feature a Catalan Cava rosé, an Etna rosato from Sicily, or a classic Provencal Grenache blend.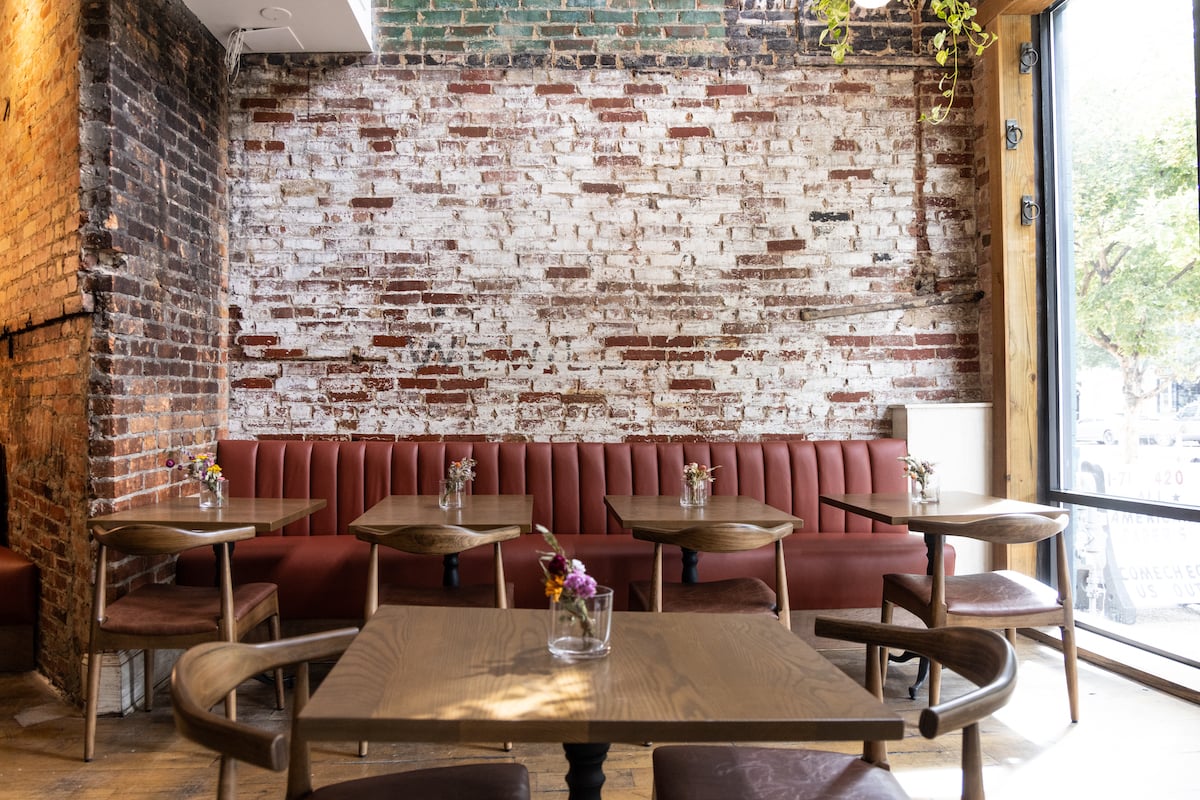 502 H St., NE
The H Street corridor wine bistro stocks bottles from around the world, but pays special attention to local producers. Try the Morales rosé from Glen Manor Vineyards in Front Royal for $17 a glass, or get a bottle of "Strange Collapse" from Lightwell Survey in the Shenandoah Valley for $56.
1601 14th St., NW
Le Diplomate—still DC's scene-iest French restaurant—offers two still rosés, two sparkling versions, and a frosé by the glass, plus more than 20 others on the bottle list. Provence plays a starring role, but you can also sip selections from the Loire, Rhone, and California's Russian River Valley.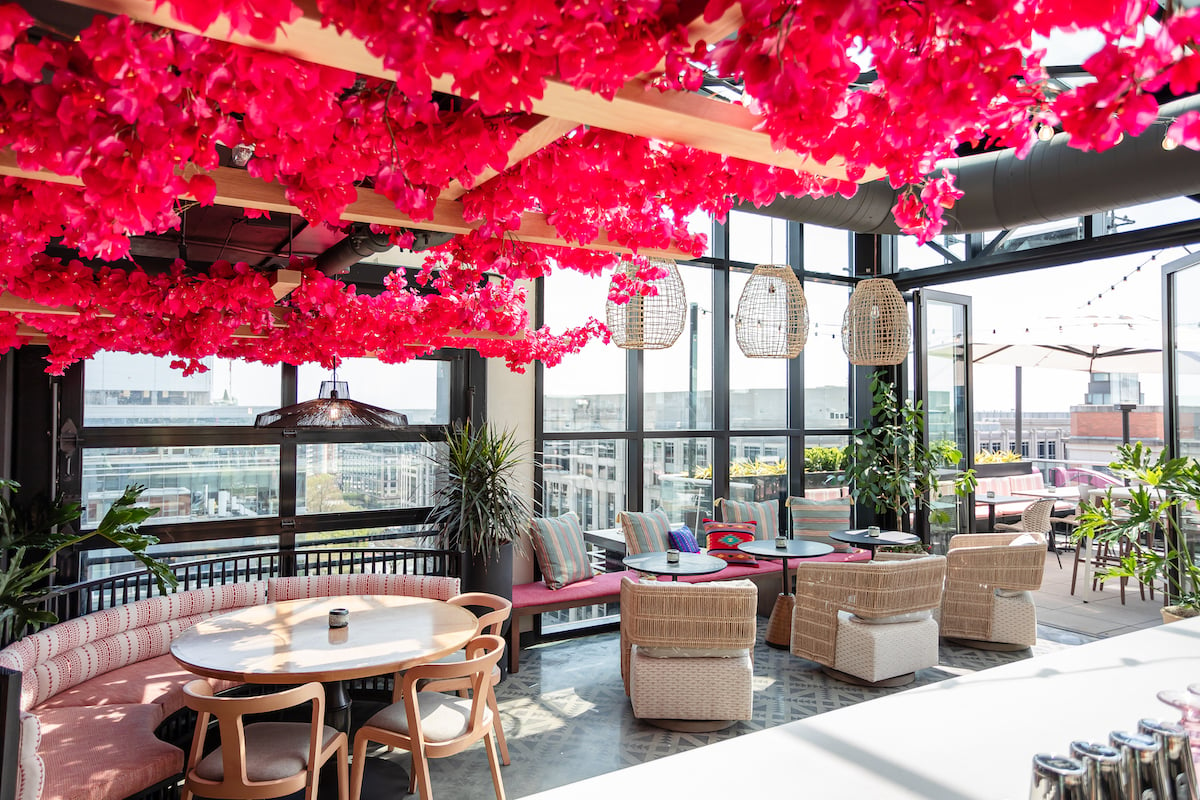 1011 K St., NW
Even the color scheme of this new flower-festooned rooftop is well-suited for sipping rosé. The selection of pink wine is ample, and includes a Salento from Puglia by the glass at $14. Rosé also figures into the tequila-based Bed of Roses cocktail.
8296 Glass Alley, Fairfax
The Mosaic District bistro's string-lit rooftop is a lovely setting for a glass of something cool and crisp. Capitoline, a locally made rosé vermouth, is a main ingredient in two spritz-like cocktails, the Rosato Negroni and the Rose Window, which join sparkling and still rosés on the menu.
3120 Georgia Ave., NW
The garden behind this Park View pizza joint is a haven for natural wine nerds, with its own wine club delivery service and frequent natural wine events. You might try an Austrian natural rosé from Weingut Pittnauer, or order a bottle of pét-nat rosé from the restaurant's own winery in Maryland.
Or, visit a local winery:
To really do National Rosé Day right, visit a local winery. Early Mountain Vineyards offers a selection of its own rosés in its Madison, Virginia tasting room. You can enjoy Old Westminster Winery's 2022 rosé alongside pizza and charcuterie at the vineyard's outdoor space. The nearly 50-year-old Barboursville Vineyards, on an estate close to Charlottesville, produces a still rosé from Nebbiolo and Petit Syrah, and a 100-percent-Pinot Noir sparkling rosé.