A guide to the newest places to eat and drink.
Kyojin. 3315 Cady's Alley, NW. 
The owners of Arlington's Yume Sushi aim to go a little more elegant at their new Japanese restaurant in Georgetown. Kyojin, opening Thursday, July 27 in Cady's Alley, will be the kind of place where Hokkaido uni tops nigiri and squid-ink pasta, and there is a dedicated bar for sake tastings. The name means "giant"—chef Saran "Peter" Kannasute's reaction to seeing the subterranean 5,000-square-foot space (formerly L2 Lounge). But it's also a nod to the team's ambition: "Kyojin is the highest level for us," co-owner Jeff King says.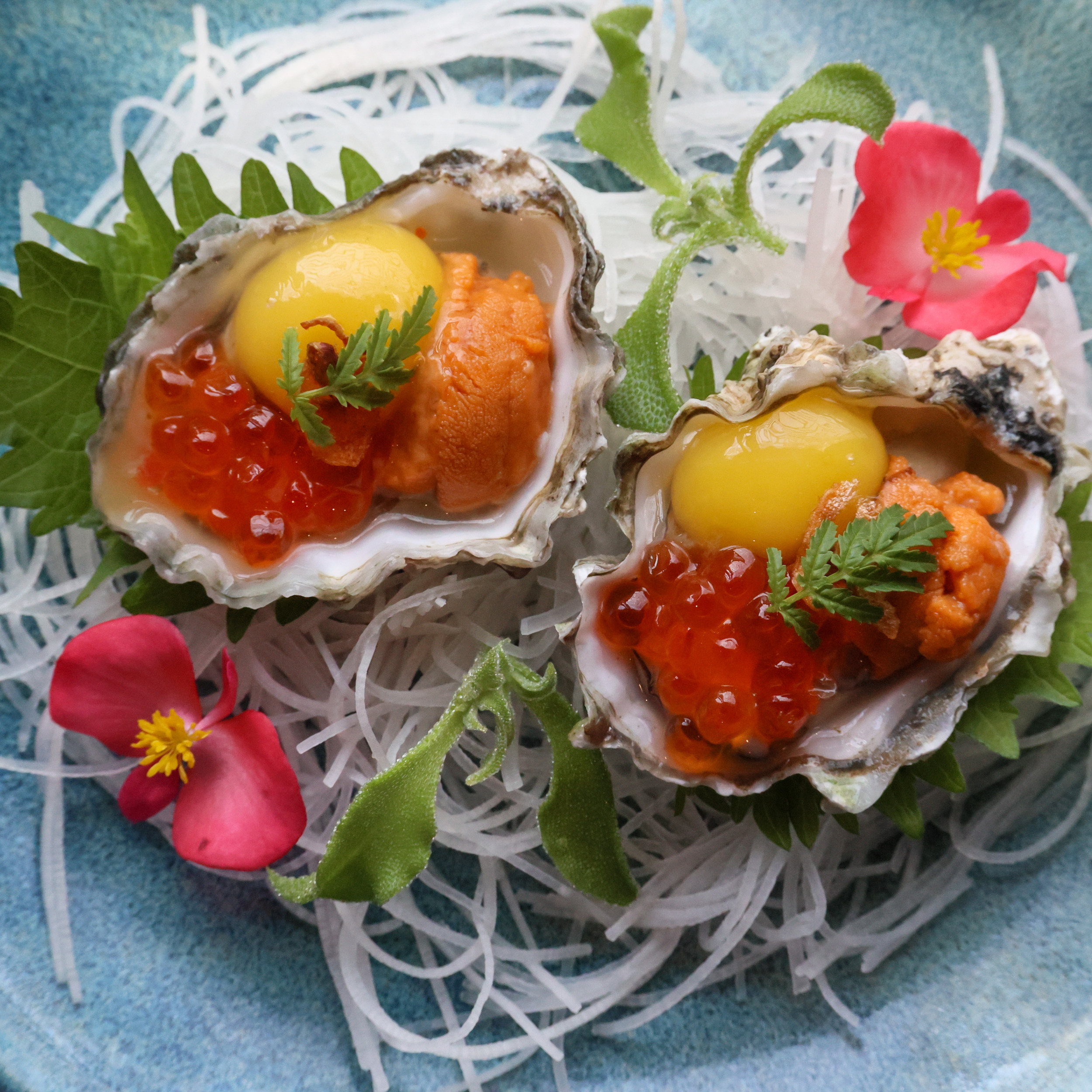 Kyojin will, however, carryover a lot of Yume's sushi and raw fish dishes, including favorites like a Kumamoto oyster shooter with uni, toro, scallop, ikura, and quail egg. Both restaurants source from the same purveyors, importing seasonal fish from around the world. Kyojin will also have an expanded list of signature rolls, ranging from spicy toro with Hokkaido uni to a "Mexican roll" with shrimp tempura, tomato salsa, and creamy jalapeno sauce. (There is also a make-your-own roll option.) Meanwhile, nigiri comes with wasabi truffle oil.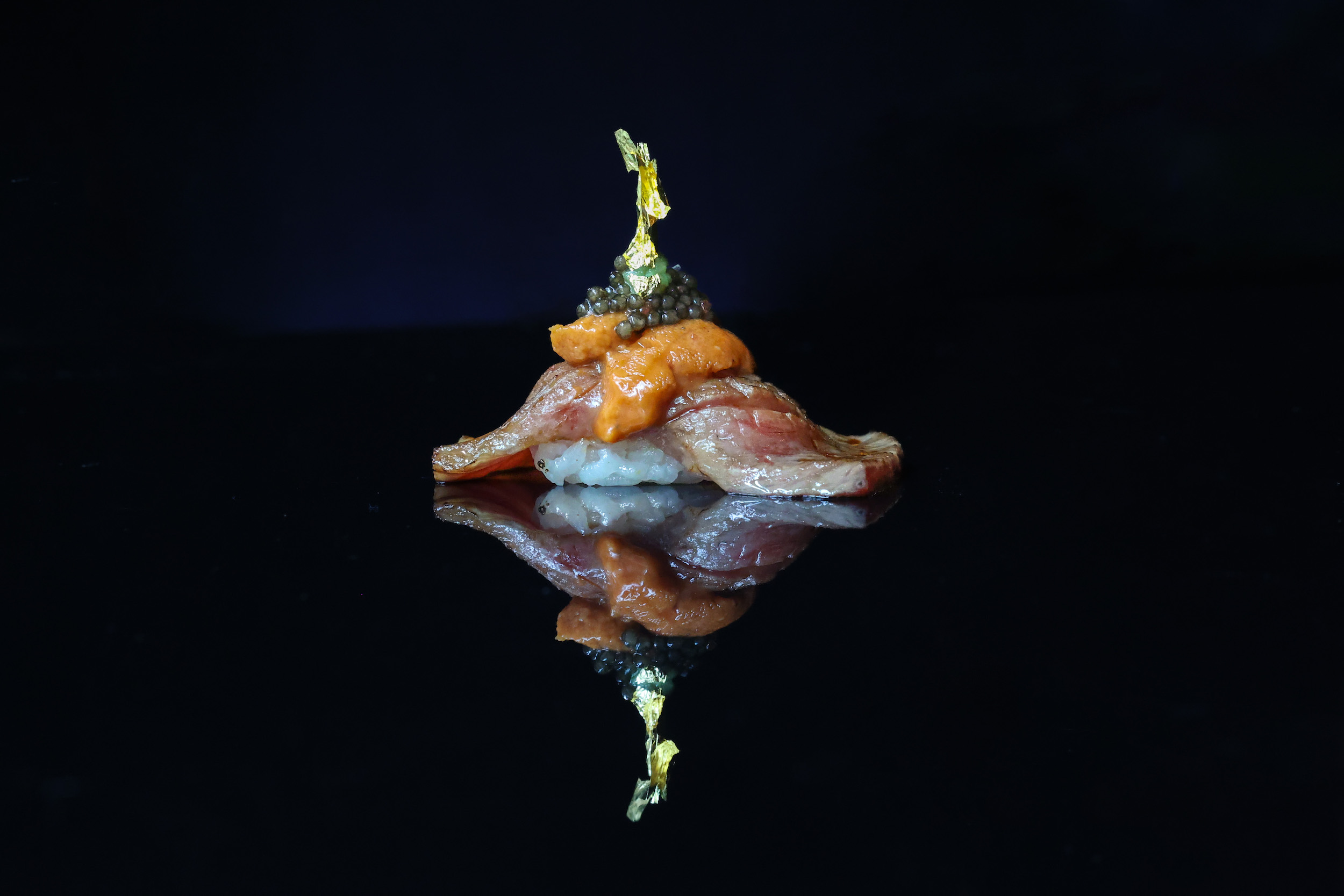 Unlike Yume, Kyojin's kitchen has a hood, allowing for new hot dishes. Look for gyoza with wagyu beef and Iberico pork and salmon teriyaki made with lesser-seen white soy sauce. When Kannasute goes luxe, he goes all in: the aforementioned squid ink pasta with uni also includes ikura, French caviar, truffle sauce, and 24K gold.
The restaurant has a sushi bar and two additional bars: a custom-milled wooden counter with 25 seats the main dining room and a more intimate four-seater dedicated to sake. The latter, which will be reservation-only, will be stocked with 40 to 50 sakes, including some high-end bottles that go up to $5,000 for "select customers," King says. The sake bar will also host tastings, classes, and pairing dinners. The cocktail menu will also incorporate sake and Japanese whiskey.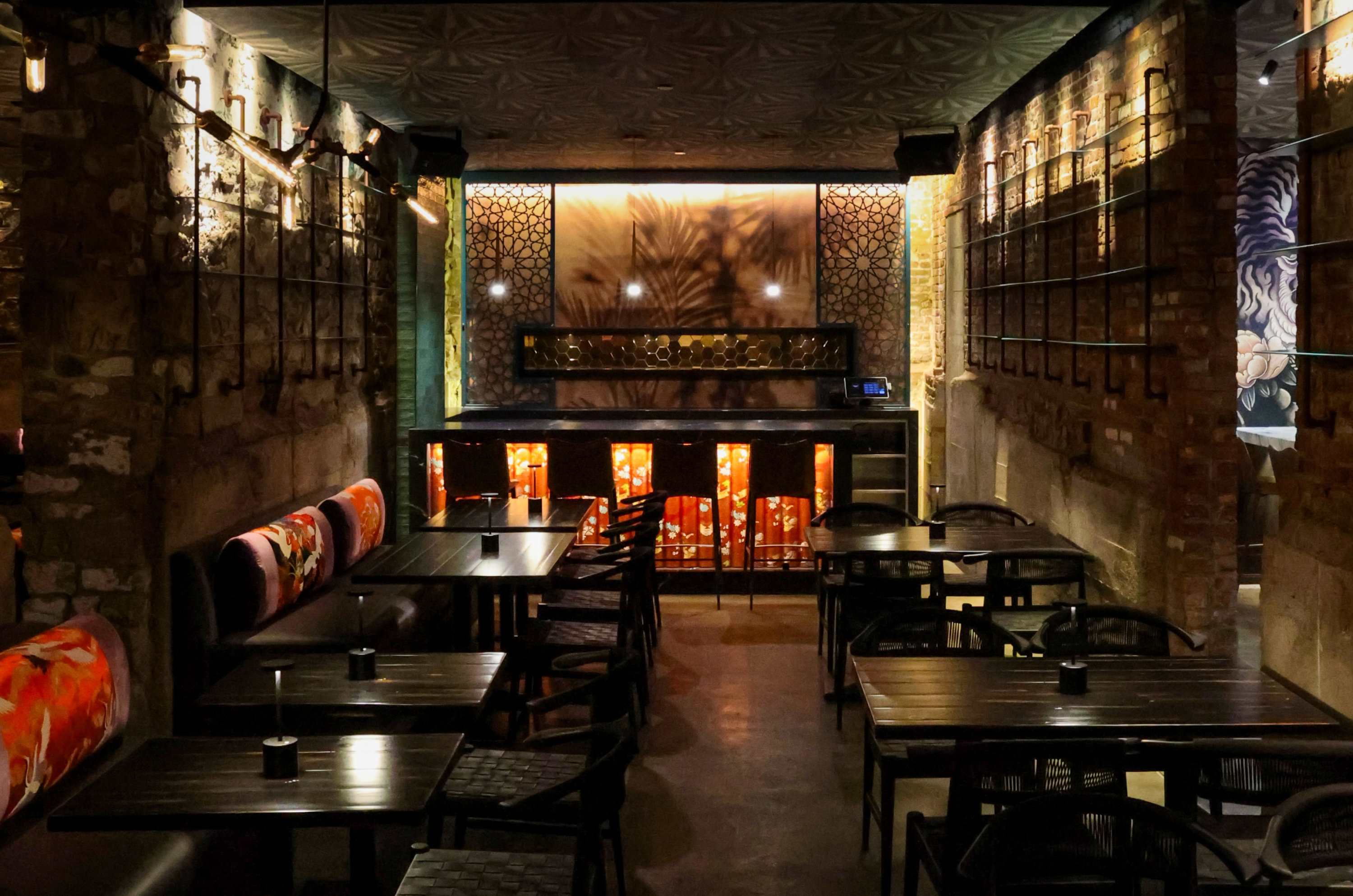 The space itself also integrates plenty of Japanese imports into the design. The foyer is covered in Japanese burnt wood, made using a special technique that highlights its natural patterns. Kimonos have been repurposed for seat cushions and are showcased under glass at the sake bar. An occasional DJ will set a scene-y vibe with what King calls "Buddha Bar-style" music. "We are not traditional at all. We play music, we have energy," he says. At the same time, he wants to establish the restaurant as a food destination, not a nightlife one.
Over the coming year, the team aims to add an additional space for private events and a dedicated 10-seat omakase counter with a couple of tables. The tasting menu will likely include nine to ten courses that allude to Kannasute's Thai heritage and other global influences beyond just the flavors of Japan.
Correction: The sushi pictured includes A5 wagyu, not A4.