Love, Makoto. 200 Massachusetts Ave., NW.
Open Tuesday through Sunday from 11 AM to 3 PM to start. Morning and evening hours, plus Monday service, coming soon.
Japanese food destination Love, Makoto made its splashy debut in May with three full-service restaurants: grill-your-own-wagyu steakhouse Beloved BBQ, omakase haven Dear Sushi, and robatayaki and highball spot Hiya Izakaya. Today, the Capitol Crossing venue (which sits between Chinatown and Union Station) opens its fast-casual food hall serving ramen, sushi rolls, salads, and fried-chicken sandwiches—with more coming soon.
Love, Makoto is a collaboration between chef Makoto Okuwa, whose modern Japanese restaurants span the Americas, and Eric Eden and chef David Deshaies, the owners of neighboring glam-Italian hotspot L'Ardente and Shaw's Unconventional Diner. The fare aims to be a notch above your typical food hall offerings: everything from noodles to sandwich buns is made in house. Okuwa has embraced Japan's culture of culinary specialists by bringing in top talent he's encountered throughout his career to oversee certain areas.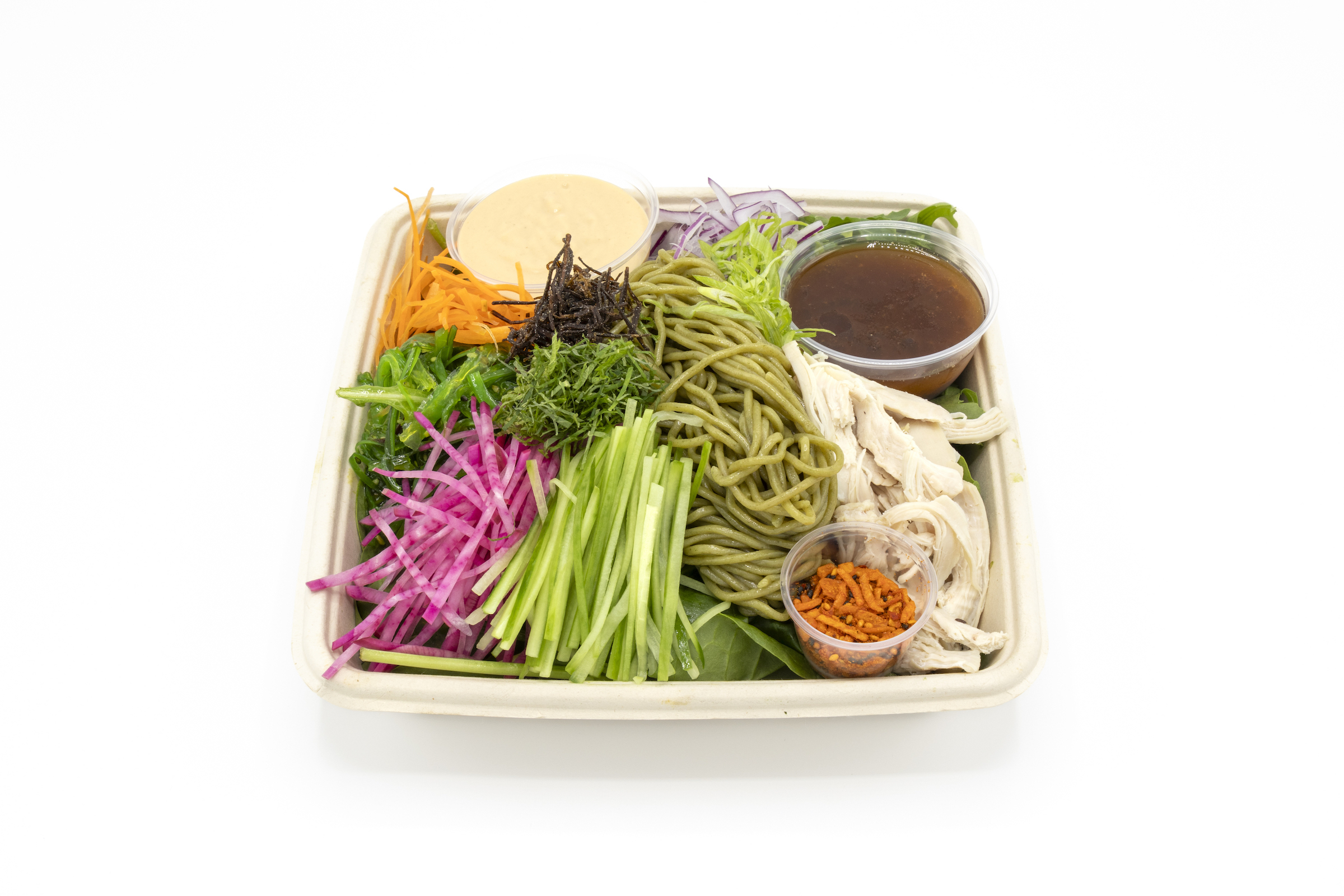 Instead of having individual stalls, this food hall streamlines ordering through touch-screen kiosks—or QR codes scanned on your phone—with a pick-up counter. "It's like a food hall without all the anxiety," says Eden. Among the highlights of the opening menu: ramen with a variety of broths (shio, spicy miso, veggie, and more) and noodles incorporating water from a softening filter that Okuwa claims makes for a better product. You'll also find salmon-avocado rolls with citrusy-spicy yuzu kosho mayo, a kale soba salad with sesame-soy dressing, and several fried chicken sandwiches (including one spicy and another with a teriyaki glaze).
Still to come: Japanese curries, gyoza, and a morning cafe and bakery serving pastries such as mochi doughnuts and soft-serve ice cream. Coffee and matcha drinks are currently available.